4 Sure-Fire Ways to Motivate Yourself to Reach Your Goals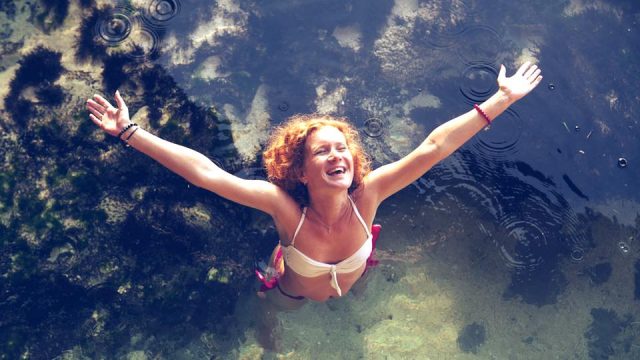 No matter how big or small your goals are, they are very important, since achieving them can bring you closer to what you want to have in your life.
Therefore, it is imperative that we find ways to obtain that inner energy, which can keep us going; and, such energy can be derived from motivating ourselves.
Staying motivated help us in accomplishing goals, whether we like the activities involved in them or not.
Although it is true that when we choose our goals, we have to consider the things involved in it, which includes the tasks required, there are times when we simply have to go through things that we do not like much.
However, if we are motivated enough, then getting through them would not be that hard at all.
So, how exactly can we stay motivated? Below are some ideas that we can try, so that we can feel inspired most of the time:
1. Know the Important Reasons Behind the Tasks
Whether the task you are looking at is big or not, there are reasons behind it, and identifying them is one of the best things you can do to be motivated.
A task may not immediately make you accomplish your goal but it can be a step you can take so that you become closer to it.
Aside from achieving your goals, there are still other important reasons for going through a certain task. Some of them may include personal enhancement, monetary reward, and such.
Determine them, so that you can find the energy inside you to get the assignment done as soon as possible.
2. Read Stories of Successful Individuals
Buy magazines or browse through the internet to find success stories and read them.
Reading about how certain people are able to achieve their greatest goals can get you inspired as it would make you realize that anything is possible. The moment you are done reading them, you would feel more energetic in taking the steps that are necessary to accomplish your goals.
Check out stories of people who have pretty much the same dreams as you do, so that you can also gain more ideas on how to go about reaching your dreams.
3. Avoid Pessimistic Individuals
This is not to say that you should choose your friends.
However, if you want to stay motivated and achieve your dreams, then you should avoid people whom you know are pessimistic or naysayers.
When you get near them, they can suck up your energy, and make you feel that you are not capable of achieving greater things.
They exude negative energy, which is quite contagious, and it can make you feel uninspired. Thus, it is time to get far from them, even if it means that you have to work alone at certain times.
4. Set Goals Properly
Proper goal setting means that you have to clearly identify the things that you want to achieve.
Without clearly identifying your goals, you would not feel motivated in performing any task at all, since you don't even know what they are for.
With proper goal setting, which involves writing down your goals, you can stay motivated as they remind you of what you really want to have in your life and what you need to do to achieve them.
Conclusion
On the whole, it is not that difficult to achieve our goals and we will be able to do so as long as we are properly motivated in performing the tasks required to bring us closer to our goals.
Do not rely on others to get motivated, since you can do it on your own.
Always remember that staying positive and surrounding yourself with individuals who can also encourage you can help a lot with regards to getting inspired.
Try out some of these ideas today and take one step at a time till you eventually accomplish your goals and do great things in your life!
Like this Article? Subscribe to Our Feed!

Zohaib is the founder of HowEntrepreneur.com. Zohaib started this website with the intention of educating and inspiring like-minded people all over the world