A Frugal Guide to Used Car Purchases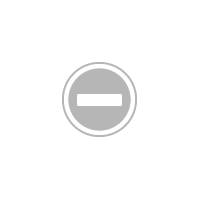 So what's it going to be? Spend money on a NEW car or should you save some cash and buy a used car? Knowing that gas prices are going to $4/gallon in the US, you know my recommendation. I think you should cut back on both sides. If you don't NEED a car, learn to use public transportation.
If a car is a necessary evil, please (!!!) learn how to buy a used car before heading to the car dealer or private seller. Your money problems will expand 10-fold if you buy a lemon.
Life Learning Today does a good job of listing out what to look for in your used car search. There is too much to list so I will share my favorite section and rely on you to read the rest at their site.
Review the Car. Check for all these things that can be negotiating points and also safety issues:

Rust, if so is it surface or deep body rust?

Doors and trunk do they work?

Body: do you detect repair work such as different color paint on the car?

Tires: is there wear on the treads and are all tires the same size?

Trunk: any signs of water leakage such as dampness or mildew smell? Is there a jack and spare tire?

Interior: water leakage signs? try all the electronic and manual controls such as adjusting the seat, windows, etc.

Undercarriage: any signs of oil leaking, how does the muffler look.
Read on at How to Buy a Used Car – a Frugal Guide by Life Learning Today
Related:
How to Test the Odometer before you buy
20 Ways to Waste Money on your Car
Photo: Thomas Hawk
Like this Article? Subscribe to Our Feed!