Field Service Management and How to Use it Effectively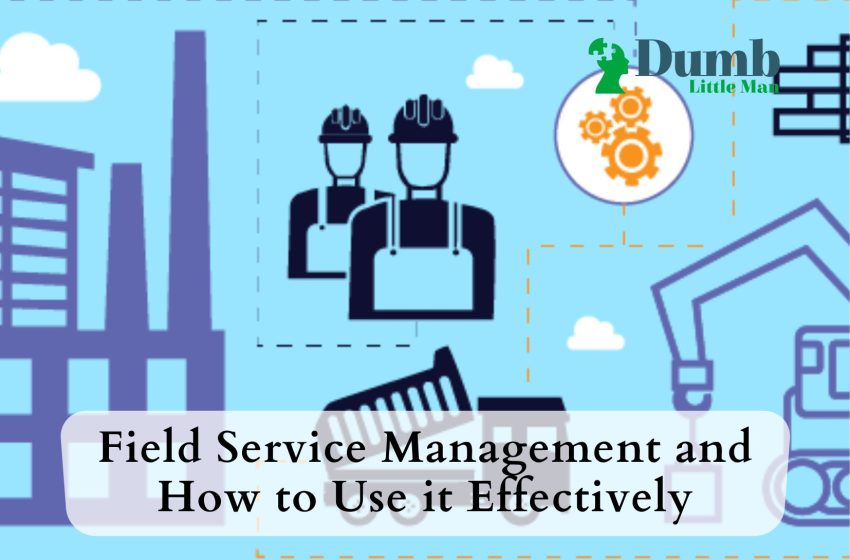 Have you ever been on fieldwork and forgotten your paper or pen, a piece of equipment, or an essential? Have you ever forgotten an important document back at your office or lost it in a pile of papers on your desk? The range between the field and the office is invariable, but you can resolve any disruptions in doing business with field service management software. With the efficient resources they provide, you can scale up any field or office hassles despite geographical locations, time zones, or devices. Here is a brief description of the most popular field manager that can save you time and effort.
What is Field Service Management software?
There was a time when we wished we could have everything we needed in one place, and here it is. Field Service Management software can connect the office and the field within seconds. It streamlines your work orders, schedules, and dispatches, generates estimates and invoices, has a calendar view of your work schedule, a reports and dashboard column to monitor the graph of your business, and more. It allows you to digitalize your business and carry it around wherever you go. This mobilized software allows you to access all your data and documents through SaaS website software or mobile apps.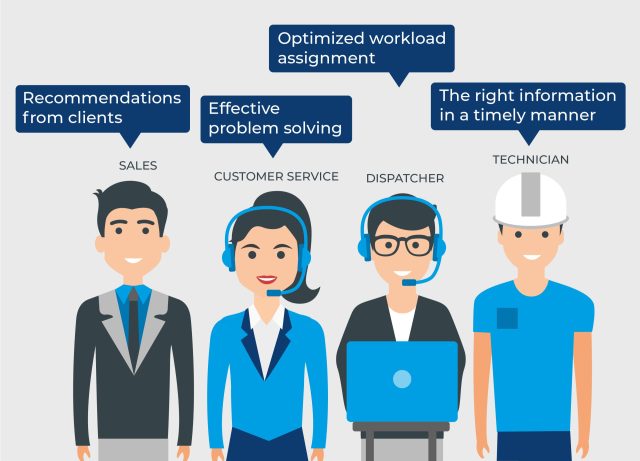 Features of Field Service Management
Various features contribute to making the field service management software a more suitable and compatible tool for various industries.
1. Integrations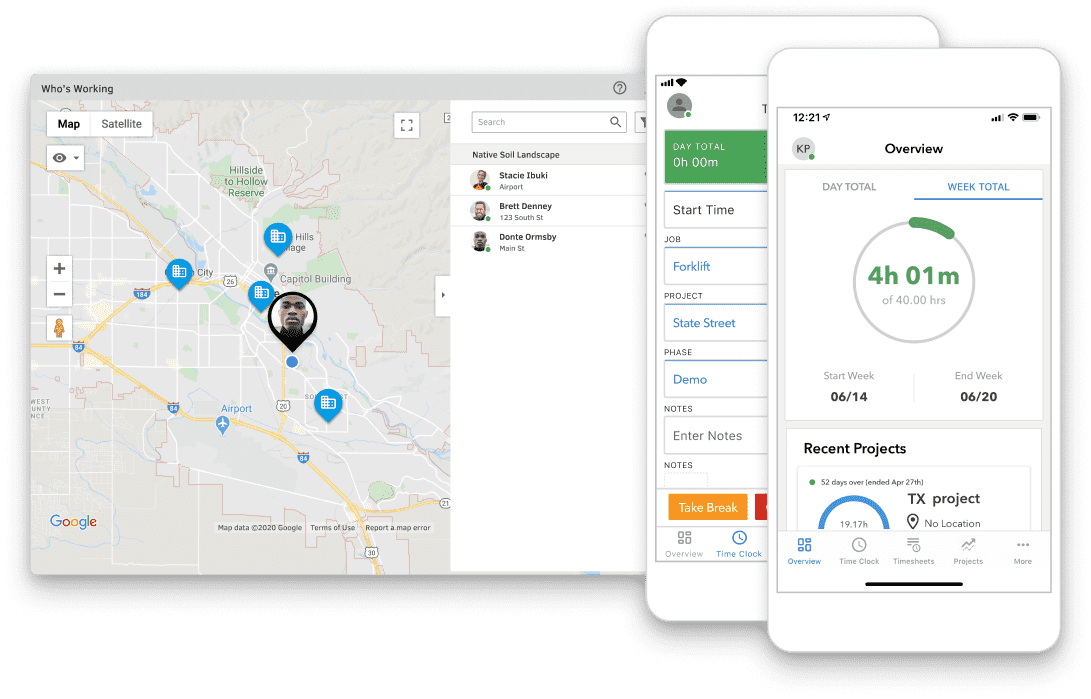 Different software integrates with various other tools like GPS, QuickBooks, IoT to create an adaptable surface for their clients. The software has added advantages like accounting, customer information, location, and other SaaS support with these additional functionaries. For example, Field Promax has two-way sync with QuickBooks, allowing customer data transportation between the two platforms.
2. Estimates and Invoices
You can quickly generate customer estimates and approve them via email before creating the work order. And on completion of the work, you can generate invoices on the field and get paid quickly. This stabilizes the regular income flow of the company. The bills are updated to the cloud and can be immediately accessed by the officials in the office.
3. Schedules and Dispatches
You can easily drag and drop it on the calendar on confirmation of work order. Assign technicians to the job and your scheduling is done. Before dispatching, the software also sends a reminder and the required tools and information on the work order. An organized schedule avoids confusion, double-booking, and misunderstandings among technicians and team leaders.
4. Team management
The software also has a platform to connect with team members, monitor their progress, and track their work in the field. For flaggers, this feature helps with managing turnover rates and understanding the workers better.
5. Customer management
To handle multiple customers, remembering them, and their requirements are practically impossible for humans. The field service software is well versed in updating itself with customer information in each registration.
6. Timecards
Field Service Software is enriched with time cards that track the working hours of the technician. This helps increase the billable hours for overtime work by the technicians.
7. Reports and Dashboard
These features allow you to see the growth process and journey of your business. It provides daily, weekly, monthly or yearly reports and helps businesses understand their progress to date.
8. Mobile App
Most field service software has a personalized mobile app. This enables users to access all their files, applications, and bills from any location. It also allows technicians to capture images of their work before and after to attach to the invoice.
These features come along with the Field Service Software without fail. They allow businesses to function smoothly and reduce the stress on officials. Here is a list of industries that usually prefer Field Service Management software for their business.
Industries
Electrical services
HVAC System
Security Alarm System
Plumbing and Heating services
Home Automation service
Cleaning industry
Landscaping
Park and Rec services
Pool and Spa services
Lawn care
Property Management
Access Control System
Flagger
Janitorial service
Maid service
Snow Removal
Garage Door Services
IT services
Emergency Medical Response
How to use the Field Services Software effectively?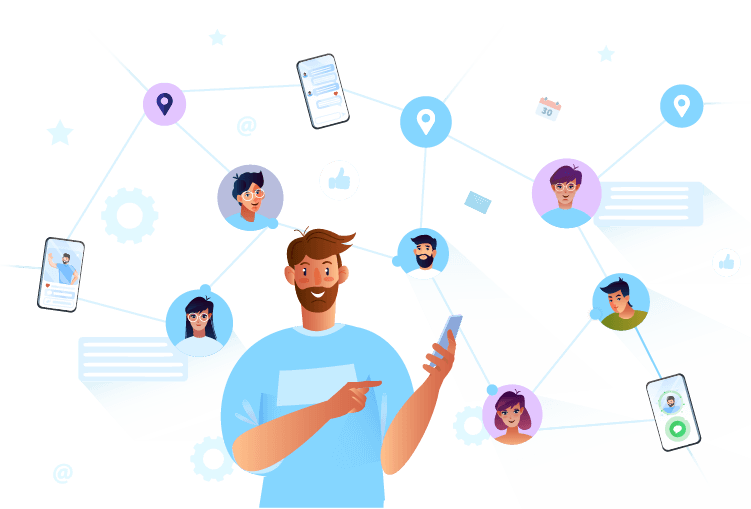 The field service software is enabled with multiple features as mentioned above. Using them to the fullest and learning how to use them is the first step toward using the software to its fullest.
1. Know your needs
While you go hunting for your preferred field service software, it is essential to have a map or structure of your business's expectations and needs. By sorting your priorities, finding the perfect software and using it efficiently becomes possible.
2. Know the software
Before you pay and access the software, make sure to read the software and all its offers. Make sure it meets your requirements and compare it with other contemporary software to ensure your choice. Most field service software provides free trials, which allow you to understand their function and analyze if it is feasible for your business.
3. Customer Service
Every software comes with a set of FaQs and customer care that is at your service 24/7. Industries can ask them for any kind of query, big or small. There are other forms of communication like email or phone numbers through which you can get detailed answers to your problems.
4. Payments
Most software has varied ranges of payments depending on the service they provide. Some offer more resources, multiple slots, and more features with more money. However, based on the size and necessity of your business, make sure to find a suitable package for you. To efficiently use the field service software, choose the package that will be efficient for your field service technicians.
5. Use it to the maximum.
Using all the features provided the most in every possible situation defines the field service software efficiently. The fundamental aim of the software is to digitalize and reduce the stress on technicians both in the field and in the office. Using the software to replace every physical work possible like filling out forms, signing invoices, updating information, and paying fulfills its purpose and efficient usage.
Field Service Management software accompanies a technician on the field, a manager in the office, or an employee at his home to complete their work at any time. It organizes the work and increases the productivity level of the field professionals. It makes documenting and updating easier, mobilized, and efficient. The key to using the software effectively is to use all of its resources at maximum capacity. Sorting your priorities and utilizing the software or app to accomplish them justifies effectiveness.
Like this Article? Subscribe to Our Feed!