5 Best Bookkeeping Services in Singapore 2023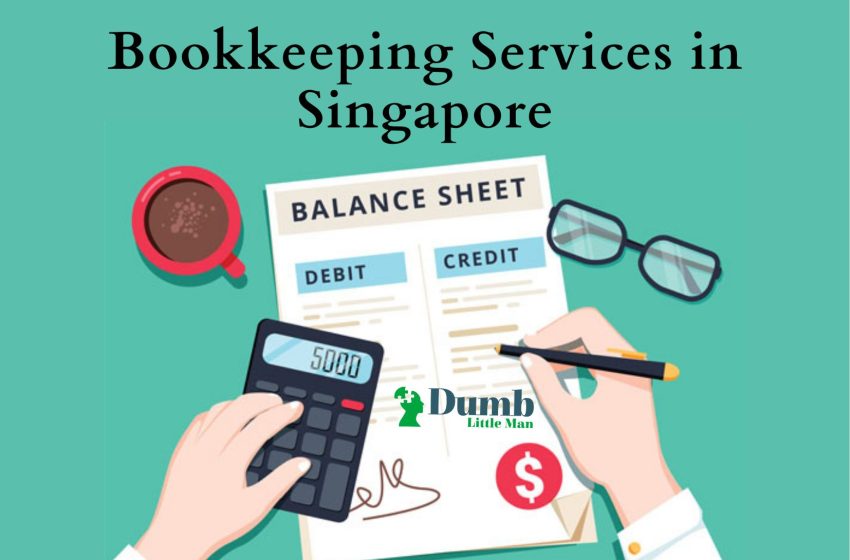 Every business has a long list of operations that keep it running day after day, such as accounting, bookkeeping, tax management, inventory control, and so on. Depending on the size of the company, it's possible to delegate most of the duties and responsibilities for daily business operations to different individuals and departments. However, small startups and businesses do not enjoy this same luxury.
Certain activities, like tax management, updating records, and bookkeeping services, are essential for the survival of any business. When you stay up-to-date with these activities, it's possible to avoid legal issues and keep your cash flow consistent. In the long run, your financial statements will indicate a clearer view of how your business is doing financially and give you enough money to grow your business.
Oftentimes, small business owners have to handle most of the work and business operations themselves and it could slow down their service delivery and overall efficiency. They have to organize the delivery and distribution of services, the operation of staff and employees and record all the money that is spent and accrues to a business. While many end up doing their best to take on as many responsibilities as possible, they end up falling short of expectations.
The act of recording financial statements and using accounting software to monitor the progress of your business is far from straightforward. Many business owners are unfamiliar with complex accounting processes, principles, and laws – such as Singapore financial reporting standards. As a result, they may struggle to compile the necessary financial data that is essential for the organization.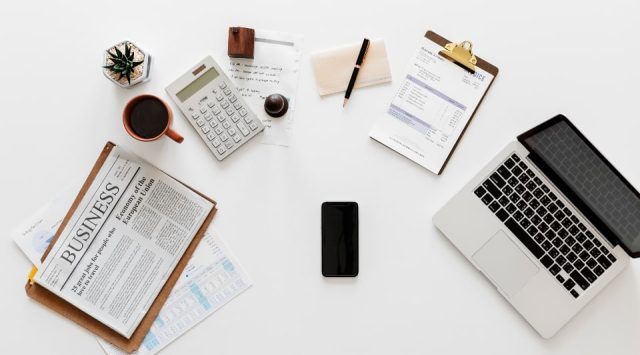 Business owners who struggle with handling the financial management of their business can opt for accounting services. These business accounting services will take a lot of burden off your shoulders. Instead of struggling with compiling financial statements, you get to leave it to accounting professionals to handle for you.
Are you the owner of a small business that is looking to hire accounting and bookkeeping services in Singapore? I've got you covered. Through extensive research and investigation, I have compiled a list of the best bookkeeping and accounting services in Singapore.
Let's begin!
What Are The Best Accounting And Bookkeeping Services In Singapore?
There's no doubt that booking accounting services is a great decision for a small business. These professional accounting services will check through your financial transactions and provide detailed financial analysis on the condition of your business. They would also work with the business owner to create comprehensive financial records that can be used to show essential details about business expenses and income.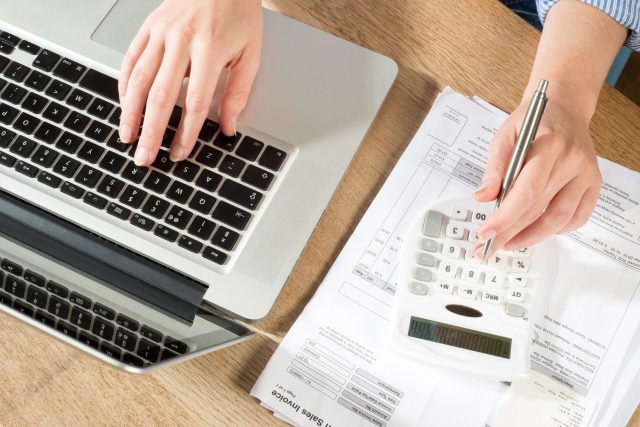 As a business owner, don't just go ahead to blindly book an accounting service for your brand. You need to make sure that these financial experts have what it takes to offer a comprehensive and detailed bookkeeping service. There are many service providers out there that only make empty promises, but are incapable of doing justice to your financial statements.
So, what are the best brands that Singapore companies should deal with? Keep reading to find out!
Here's a list of the best accounting and bookkeeping services in Singapore 2023;
Assembly Works
Margin Wheeler
Acc Pro Singapore
Sprout Asia
Profit Analytics
5 Best Bookkeeping Services in Singapore 2023
1. Assembly Works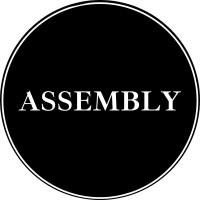 Basic Information
Website: https://assemblywork.co/
Email Address: [email protected]
Phone Number: +65 9354 3817
Address: 2 Havelock Rd, Havelock 2, #07-12, Singapore 059763
Overview
Assembly Works is one of the most reputable brands out there with a track record of delivering quality to customers. There are many reasons why you should choose to work with Assembly works. They are reliable accounting and bookkeeping services that will help businesses handle all the technical aspects of financial reporting.
This accounting firm is one of the best that you'll gain access to out there. When you hire them to offer you quality bookkeeping services, they will work with your in-house accounting team to designed the best services that will keep your records up to date. This accounting service are filled with experts who know how to advise clients on the next course of action.
This accounting firm will review all the relevant financial documents of your business and make sure that they comply with singapore financial reporting standards. Without any doubt, all of your financial data will be intact and will be a clear indicator of where your business stands. They have made a commitment to help new and old customers achieve all their long-term goals.
This bookkeeping services provider is renowned for these; accounting services, company incorporation, human resources management, and payroll management services. They will help their clients to deal with inaccurate financial reporting and ensure that your financial statements meet up to high international standards. All business transactions will be noted instantly and your accounting process will become more efficient.
As a professional accounting firm, they will provide detailed management reports that will inform small business owners on what needs to change about the way they run their business. They establish a great sense of security and let you feel what it's like to have someone else handle your business's finances without any hiccups or signs of foul play.
2. Margin Wheeler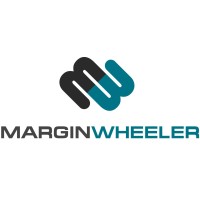 Basic Information
Website: https://marginwheeler.com/
Email Address: [email protected]
Phone Number: +65 6272 0820
Address: 21 Bukit Batok Crescent #15-75, WCEGA Tower Singapore 658065
Overview
Margin Wheeler is a reliable accounting firm that will help small businesses and startups with affordable accounting services and solutions. They provide a comprehensive range of services at that will take your business accounting to the next level. It doesn't matter whether you want company incorporation or accounting consulting, they have the best solutions for you.
This team of accounting experts are vast in handling financial documents and operating accounting software to a great extent. They are also multi-disciplinary and experienced in working with companies from different sectors. As a result, you can be certain that they have the best results to help your business.
When you hire them for reliable bookkeeping services, they will respond almost immediately. They are also aware of the financial reporting standards of the region and will make sure that you can successfully avoid any compliance or regulatory issues. Their monthly management reports are also a perfect way to keep your business in check and stay aware of everything going on.
Despite all the impressive qualities of this accounting firm, they set themselves away from the competition with their reasonably fair prices. Also, the services offered on the website do not have any hidden fees. You get an accounting service that doesn't charge much, and also gives you peace of mind to focus on other essential aspects of your business.
3. Acc Pro Singapore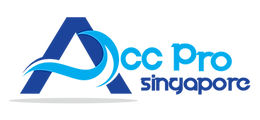 Basic Information
Website: https://www.accprosingapore.com
Email Address: [email protected]
Phone Number: +65 6352 0103
Address: 12 Woodlands Square #12-85, Woods Square Tower 1, Singapore 737715
Overview
Just like other accounting firms on this list, Acc Pro Singapore is a team of professional accountants that will look to offer innovative solutions for your business. Their job entails trying to understand your business and setting up innovative interfaces and systems, such as a cloud accounting system with all the necessary add-ons to make it function optimally. They make sure that clients can forget the hassle of handling their business' finances and focus on the more important aspects of their business.
When you hire Acc Pro to work with you, it offers you access to a comprehensive range of well-designed services. Some of these services include; Taxation, Corporate Secretary, Financial Review, Tax Planning & Optimisation, Financial Management, and so on. Each of these services are designed to focus on the needs of customers and give them the best possible services that money can buy.
Acc Pro Singapore is a bookkeeping service that is built on a team of experts. These professionals have been trained on the necessary skill sets to make your business run smoothly and easier than before. They also have all the necessary qualifications to defend the level of their expertise.
This accounting firm has a vision to be the best accounting consulting firm in the region, and will go extra lengths to make sure that this is possible. Their goal is to make use of technology to help small and large companies grow globally and locally. The best thing about working with them is that they will automate your accounting processes and make everything quite straightforward.
4. Sprout Asia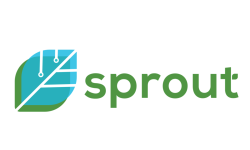 Basic Information
Website: https://www.sproutasia.com/
Email Address: [email protected]
Phone Number: +65 6016 6399
Address: 32 Pekin Street #05-01 Singapore 048762
Overview
Established in 2014, this accounting firm is a digital solutions provider that aims to help companies with comprehensive bookkeeping, taxation and compliance services. Since their inception, they have worked with thousands of companies in different parts of the world. This team of 20 experts will help your business attain heights like never before.
At Sprout Asia, the use of digital solutions to take care of accounting problems is widely encouraged. Since the breakout of the COVID-19 pandemic, they have helped numerous businesses to set up cloud solutions for their firm's accounting. Beyond implementing these digital solutions for their clients, they also guide clients on how to effectively use these software.
With the systems that they have put in place, clients are reminded of important deadlines and compliance and filing requirements for their business. All of their professional accountants work hand-in-hand with clients to make sure that they get good data for business analysis. They excel at their business because of their constant drive for improvement and optimal performance.
When you hire Sprout Asia, the learning never stops and you will constantly be introduced to new ways of doing things. It's their duty to help you sort your accounting challenges and develop a better approach to organizational accounting.
5. Profit Analytics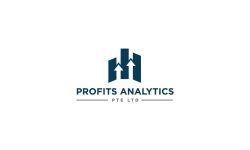 Basic Information
Website: https://profitsanalytics.com
Email Address: [email protected]
Phone Number: +65 9023 8816
Address: 45 Middle Road, #06-01 188954 Singapore
Overview
Just like its name suggests, Profit Analytics will help you scan through the financial documents of your organization and analyze the level of profit or loss that you are making from your business operations. Their services include the release of monthly, quarterly, and annual accounts, corporate secretary services, tax services, and payroll services. What makes this company stand out is their commitment to customize their accounting solutions and offering to suit small and medium-sized businesses individual requirements and needs.
At Profit Analytics, a lot of emphasis is placed on the setup and implementation of XERO cloud solutions. They have identified the advantage of using this digital platform and will help your business leverage it too. What's more? They will train your in-house accounting staff on how to use this innovative technology to grow their business.
Why should you choose this service provider to handle your accounting records? To start with, they are accurate and will scrutinize their work to avoid errors. Their services are also prompt and timely. You work and communicate with fellow business owners who understand where you are coming from a business top down perspective instead of multiple different employees from different departments which do not communicate with each other.
Why Should You Hire An Accounting Service?
When running a business, especially a small one, you need a lot more than a passion for scaling up to the next level. You need a team of trustworthy finance experts committed to your development as a business. These accounting firms will handle your financial statements, produce monthly management reports, and still do their best to keep your business's finances running smoothly.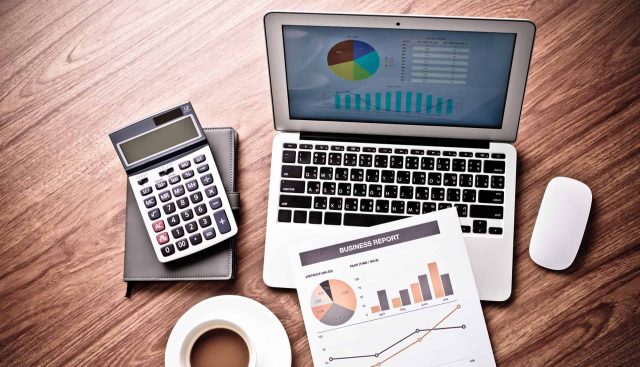 It's not unusual to find experienced small business owners who know little or nothing about business accounting. These people need professional help to do well and account for monthly revenue business expenses, and second who runs a business without proper accounting and bookkeeping would lose their capital and investment.
Are you not convinced? So, why exactly should you hire an accounting service to work wonders for your business? Take a look at the following reasons;
To Improve Your Cash Flow
Without any doubt, cash serves as the fuel for your business and is a crucial element to keep things running. If you fail to control the money that comes in and goes out of your business, it will be impossible to improve or scale-up. Cash Flow Management is essential for the financial health of any brand.
As a result, you should be prepared to hire a good accountant to account for your credit control and enforce cash management policies. This way, you will have all the necessary funds and information at your disposal. Proper cash flow management will reflect in other parts of the business.
A great accountant will keep the money flowing around your business to allow you to run other aspects of the company and repay debtors.
To Reduce Workload
When running a business, you need all the time in the world to keep things functional and organized. Most entrepreneurs end up buried in managing the day-to-day business activities of their business. Often, their time is not enough to focus on compliance, tax, and bookkeeping.
Whenever you are too busy to handle the account and bookkeeping service of your business, you can hire a stellar accounting service to work with your accounting team. A professional bookkeeping service will help you comply with different accounting and tax compliance issues. What's more? They will also eliminate any errors that may threaten to affect the business.
To Offer Valuable Business Advice
Depending on the type of accounting service you hire, it's also possible to get valuable business advice that will change your style of operations. They will help you measure key metrics about your business, which they will use to determine its performance and financial health. At times, these experts may develop a better way of running your business and pass this information to you.
Their information will include some of the deficiencies they have noted over time. There will also be interesting details on how to change the current status quo. Your preferred bookkeeping and accounting service, Singapore, will use its wealth of experience to advise you on the best course of action.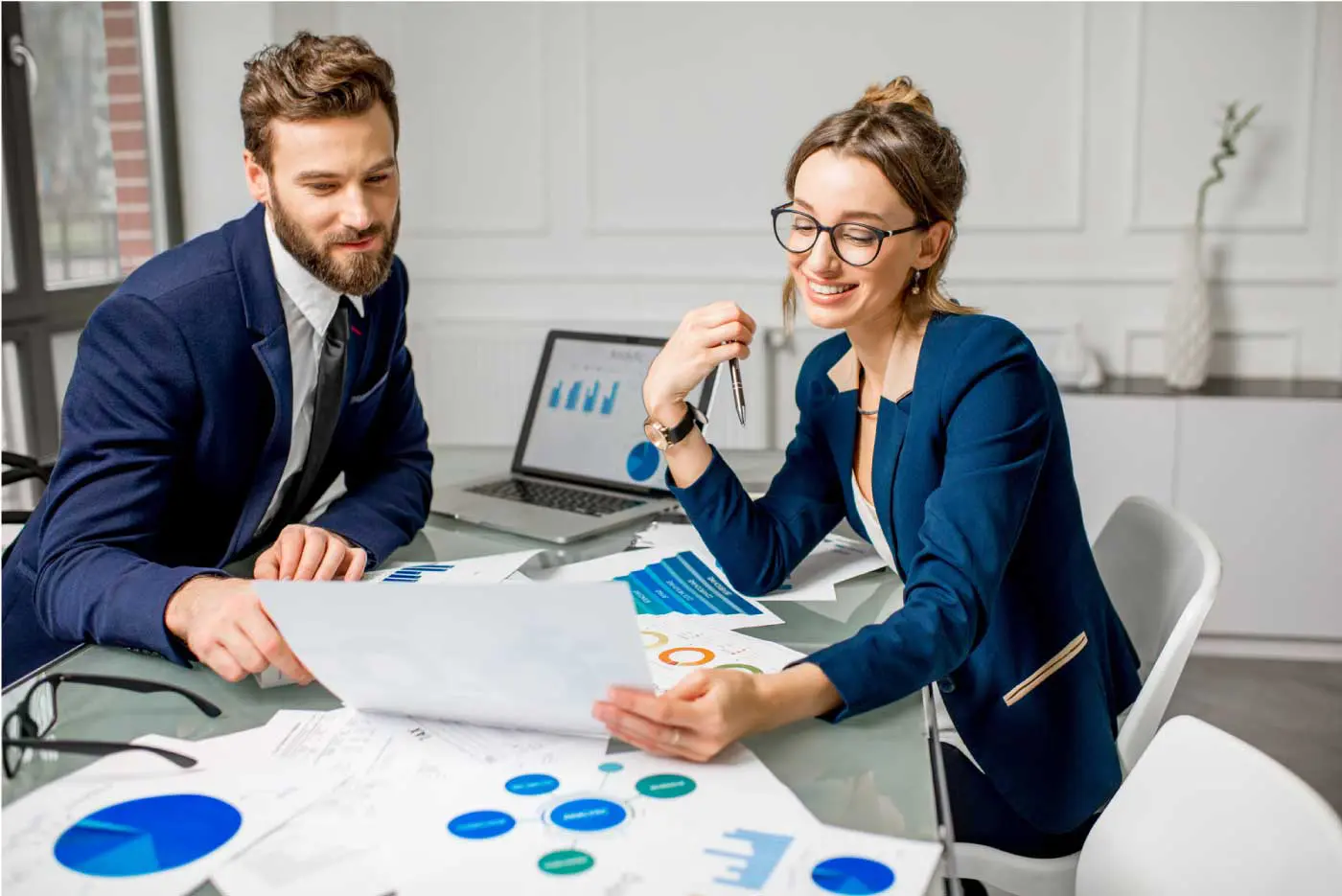 How To Choose Best Bookkeeping Services Singapore?
Now, you're familiar with the importance of bookkeeping services. But how do you pick a suitable one for your small business?
Here's How;
Determine your needs and objectives
There are some important questions you should ask before settling for bookkeeping services. For instance, why do you wish to hire someone? Or how often would you need their services? Do you need someone close to your physical location or a virtual service?
When you are done weighing the nature of the service that you want, it's easier to determine the type of accounting service to work with.
Cost and Budget
What is the cost of hiring an accounting firm to manage all your unaudited financial records? Are there any additional costs or budgetary requirements? Are there any implementation costs for your business?
These questions will help you determine the financial implications of hiring your preferred accounting firm for your small business. When you have selected this cost, you can go ahead to decide if you can afford their services or not.
Pick a reputable company
When shopping for accounting services, it's also important to consider experience. Ask yourself, how long has the company been around? How many customers have they worked with?
All of this information contributes to the overall reputation of the company. A reputable company is easier to deal with and has a higher chance of managing your financial records properly.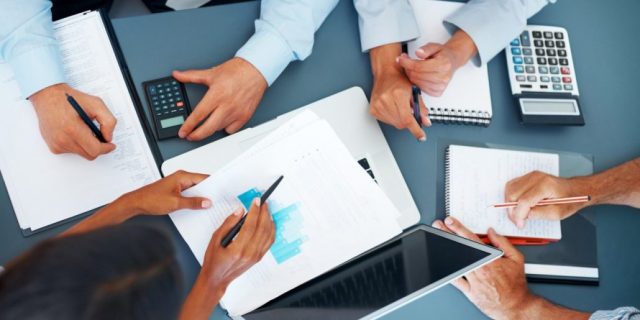 FAQs
How much do bookkeeping clients charge?
When hiring an accounting firm to work for them, most businesses have to look for a suitable way to bill their customers. A great way to do this is by applying cost-plus pricing. This strategy involves taking the cost of your services and adding a certain amount to it that will let you earn profit for what you offer.
How much does it cost to hire outsourced bookkeeping?
This price depends on the quality of the bookkeeping, number of transactions and nature of the services that are needed. However, the average price of accounting and bookkeeping services Singapore ranges between $500 – $2,500/month.
Is hiring an accounting and bookkeeping service worth it?
When you build your own business, you may contemplate relying on an in-house accounting team. However, you will save more from hiring a professional bookkeeper to work for you. There will be lesser risks of errors, compliance infringements, and so on.
Conclusion
And that's all on bookkeeping services Singapore. By booking these services, you take the accounting side of your business to another level. Also, business administrators will be able to focus on other important details.
When trying to settle on a suitable bookkeeping service for your business, you will be presented with a long list of choices. I have discussed some of the best accounting firms in accounting and how they offer premium services to customers. If you are confused on which of them to settle for, you can use the information in this article to guide your final choice.
Like this Article? Subscribe to Our Feed!
At Dumb Little Man, we strive to provide quality content with accuracy for our readers. We bring you the most up-to-date news and our articles are fact-checked before publishing.