Effective Content Marketing: 8 Ways to Get Your Content Noticed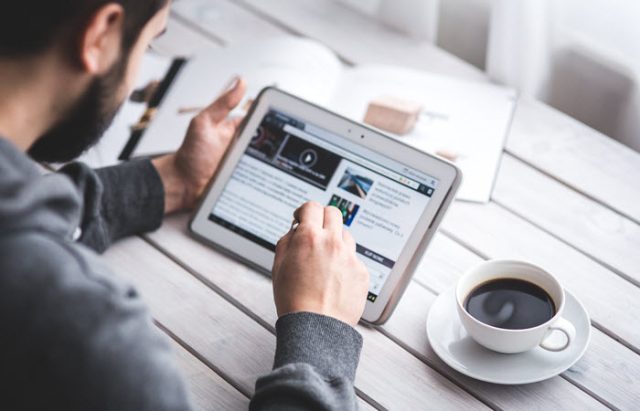 Do you know what it takes for a business to succeed in today's market place? Is it repeated advertisements telling customers to buy your products?
Definitely not!
The market today is very different than it was years ago. With that, it's time you put yourself in your customer's shoes and think about the number of ads you see every day. How many of these ads do you actually pay attention to? To be more accurate, how frustrated do you feel when you see the same ads pushing you to buy something?
Attracting customers is no longer about pestering them constantly until they give in and buy your product. It's about interacting with them, gaining their trust, and adding value to their lives so that they are willing to buy from you. There's no better way to achieve this than through effective content marketing.
Staying in The Limelight
Today, the world of e-commerce is all about inbound marketing. Whether you have to improve page ranking in a search engine, generate more leads or outrank your competition, it all requires creating high-quality, valuable content for your business.
It's useless to build traffic to your web page if it isn't converting to leads.
In the end, it's the customers who save your day. All your efforts should be inclined to delight your existing customers and inspire potential ones.
According to research, content marketing costs 62% less than other marketing methods and generates triple the number of leads. This alone should be enough to make any business think about its effectiveness!
Effective content marketing has clear benefits. By creating useful content regularly, you can improve your web page's visibility by attracting visitors to your website. Also, if visitors find your content useful and informative, you gain credibility and become an expert in your field. And when they trust you, they are more likely to buy from you.
Getting Your Content Noticed
Once you create useful content, how do you get it noticed? What can you do to ensure it reaches your target audience?
Here are 6 ways to make your audience notice it:
Write for a Particular Niche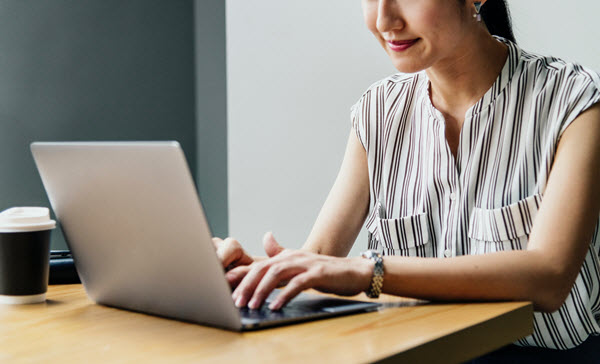 If you want your content to be read and shared, it must be of value to the reader.
Before you set out to write content, think about who your target audience is, the kind of topics they would be interested in, and the language and format they will be comfortable reading.
For example, if your business sells jewelry, you might want to write about the latest jewelry trends, how to choose appropriate accessories for different occasions or even the best jewelry items to give as presents.
Make sure the content is concise and depicts you as an industry expert in your field. Otherwise, it would alienate your customers.
Use eye-catching headlines to get their attention. Keep in mind that you've got a few minutes to do that. Once they find your content irrelevant, they're not coming back to your page.
The language and tone you use matters, too. It's you communicating with your customers so be direct and keep your content informative and conversational. The key is to keep them engaged so that they come back for more.
Include Visual Illustrations
If you want your content to be noticed, you need to convey your message in ways that are appealing to a wider category of people. This means using infographics, videos, and illustrations instead of simply relying on plain text alone. This will keep your content interesting to the audience.
Research shows that people retain only 20% of the information they read. However, if the content is paired with a picture, the capacity to retain information increases to 65%. A short video can sometimes leave a more lasting impression than a long article.
Don't just tell, show how!
You can use stunning images or graphics to tell your story. Remember, every brand has a story. The way you develop a story directly impacts the sales along with building brand reputation.
An attention-grabbing example is Kylie Jenner, the owner of Kylie Cosmetics. Kylie has launched an app for her followers to get useful content about her brand. She makes selfies and videos and shares real-life problems that make her fans feel connected to her.
Similarly, there are brands that have gained popularity among the audience through an ebook. Barnes & Noble, a retail book chain, has introduced e-books for their customers worldwide.
Their readers can buy those e-books and get their favorite reads. It's like having your own publication and one that is not too difficult to make either!
Here's a great article to read if you're planning to design an e-book for your brand.
Keep Your Audience Informed Through Email
Tips like these sound very basic but often, it is the power of such basic things that we underestimate. Even today, email marketing is one of the most effective digital channels for generating ROI for a marketing campaign.
You probably have a list of emails of people interested in your products who have signed up to receive updates or have subscribed to your website. This is the perfect audience to start promoting your content to, as they have already shown an interest in your business.
Whenever you're launching a new product or simply want to build a relationship with your customers, you may contact them through email. You can even send some ads to your target audience.
According to a survey, emails that have personalized subject lines produce 50% higher open rates. Send personalized emails by adding a promotional, informative video as your main message. Add a link so that it drives them to the landing page.
Sending a weekly newsletter by email highlighting the main content posted during the week can be a good idea as well. Too many emails can make your audience lose interest.
See Also: 9 Signs You Are Doing Your Email Marketing Wrong
Get Noticed on Social Media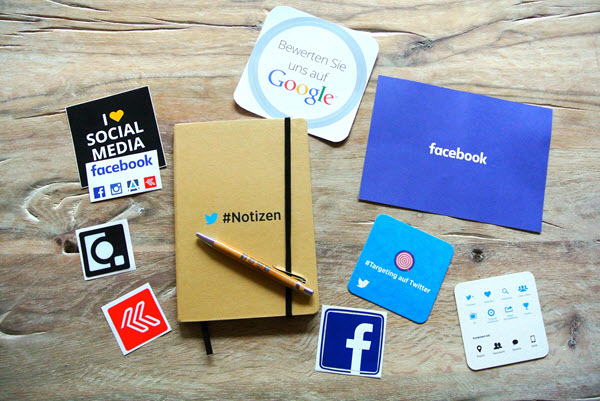 With the rise in social media platforms, it has become easier to get your content noticed quickly. Create social media accounts on Facebook, Pinterest, Instagram, etc. to increase the shareability of your content. Invest your time in creating catchy headlines or hashtags.
Focus on the platforms where your audience is likely to read your content. Create social share icons so that your content is available to a larger customer base.
Being active and engaging with people on social media should be your goal. Join groups relevant to your field on social media and become part of conversations. This way, you can share your content with people in a subtle manner.
Also, look out for people who regularly share your content and reach out to them. If they provide feedback on a post, you should always respond. If they are a credible source, make sure to follow and share their content, too.
Get in Touch with Influential People in The Industry
According to research, 93% of marketers have experienced an increase in their business' visibility as a result of influencer engagement strategies. The reason?
These are people your customers trust and listen to. If these influencers are vouching for a company, the consumer is likely to see the brand in a positive light, based on their recommendation.
Social media is one place to target them. When you post new content, you can reach out to them and ask for their expert views on it. Emails are useful too – you could just mention that since they are an influential figure in the industry, you want them to go through your content and share it with their audience.
Staying On Top of Your Instagram Game
Any brand wanting to increase its online presence can definitely not ignore Instagram as a marketing platform. It has over 1 billion active users monthly. So, if you want an exposure to reach out to your audience, Instagram shoutouts through celebrities are the best marketing tactic.
Some brands have paid influencers on Instagram. Cardi B, for instance, is in partnership with Fashion Nova, a contemporary fashion brand. The brand collaborates with many strategic influencers to drive its sales up by sharing their selfies and shoutouts. The customers will relate to their favorite celebrities and will follow their footsteps by buying your products.
See Also: 8 Instagram Trends You Need To Know
Engage in Guest Blogging
Find websites that are relevant to your field and get in touch with them, offering to write a guest post. The aim of guest posts isn't to promote your business or products, but to improve your visibility by appearing on a well-known, established platform that is already being followed by your target audience.
Finding such opportunities isn't difficult – a lot of credible blogging websites have a 'write for us' section where you can get in touch with them. All you have to do is come up with an interesting piece and send it to them for approval.
Make sure you write for websites with higher domain authority than yours. This will elevate your content in the top ranking search pages.
You can even incorporate a link to your website in a non-promotional manner, which helps direct people to your website while reading the guest post. Creating backlinks to your category pages is a good idea to boost the online visibility of the business.
Final Verdict
Effective content marketing pays off and this is why it is important that you put yourself out there and get your content noticed by the right people. The key is to not just rely on one medium.
It is about having a strong presence across a variety of channels so that your content gets noticed and is not just sitting idly waiting to be discovered. The tips mentioned above will put you forward from the back shelves of the web.
We'd love to hear from you so follow us on Facebook and say hi!
Like this Article? Subscribe to Our Feed!
Sherley Alaba is an eagle-eyed wordsmith; a writer and translator, always interested in ways which can help individuals (especially youth and women) reach their full creative potential. Her focus has been on writing, producing and editing stories on business, finance, interesting personalities, entrepreneurs, culture, the environment, gastronomy, lifestyle, and social issues. Currently, she is associated as a blogger for Centra Care.