Dumb Little Man Featured Writers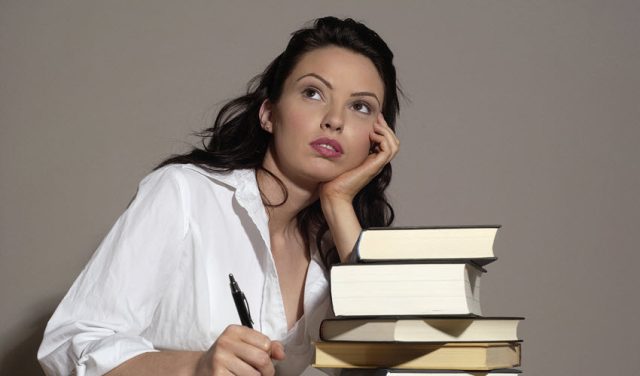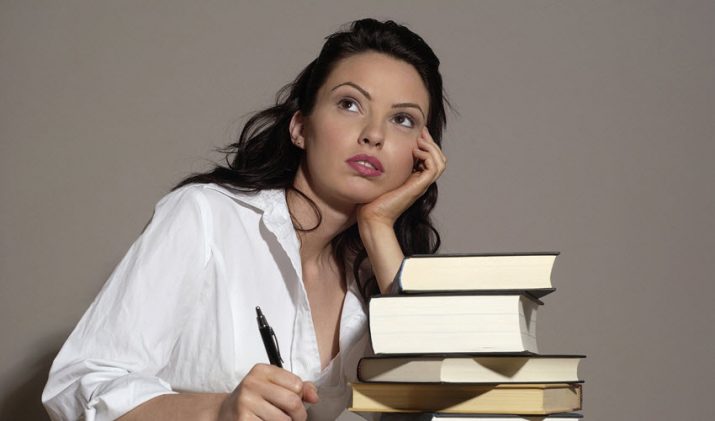 Joy Mali
is a staff writer on
The Washington Times
and
Examiner
. Her work is also published on Lifehack, Yahoo and other mainstream sites. She likes to share interesting tips to help people manage their personal finances & credit. Her goal is to share what she has learned in an easy to understand manner, knowing first hand that credit can affect a person's life in numerous ways.
Besides Dumb Little Man, you can find Joy writing for these sites as well.
A Single Penny Count – A Free hosted blog where I update short notes or provide quick tricks to manage personal finances. Just be there to know more about protecting your identity and being safe from scams.
Follow Joy Mali on Twitter  or Google+
Links to Joy's articles
Improve Your Credit Score By Avoiding These Top Credit Blunders All Americans Make   
Greed Is Good! How Financial Advice From Gordon Gekko and Vito Corleone Can Teach You About Credit Management.

Anti-Fraud Tool Now Available To Help Retirees Protect Their Identity And Finances

Does More Money Always Equal More Happiness?

What Are Experts Saying About The Stability Of The Market?  Will The Stock Market Crash Soon?

Is My Personal Data Safe From Identity Thieves?

Want To Be Happy With The Money You Have? 5 Ways To Get More Enjoyment Out Of Your Money

  
________________________________________________________________________________

John Corcoran is an attorney, former Writer in Presidential Letters and Messages at the Clinton White House, and former Speechwriter to the Governor of California. He owns his own boutique law firm just outside of San Francisco, the Corcoran Law Firm, where he focuses on working with entrepreneurs and small business owners.
Besides Dumb Little Man, John has written for Forbes, Huffington Post, and Art of Manliness. His main blog is Smart Business Revolution.
Follow John on Twitter or download his free 50+ page ebook, How to Create Your Personal Networking Plan.
Links to John's articles
5 Must Have Tools For Networking Online
Too Busy? 4 Ways To Increase Productivity And Make More Time In Your Day
Starting A Small Business? Avoid These 5 Dumb Mistakes New Small Businesses Make
Promote Your Business and Promote Yourself By Using Your Blog For Networking
5 Killer "Hacks" for Networking at Events 
Legal Advice: Just Got Sued?  Here's What To Do Next.

7 Little Known Ways To Conquer Your Fear Of Public Speaking

5 Easy Ways to Meet VIPs You Admire, Even If You Hate Networking

7 Killer Ways To Connect With Your Audience During A Speech

Dont Freak Out:  How You Can Suppress Stress When Meeting VIPs You Admire

The 3 Simple Ingredients to a Successful Conference

__________________________________________________________________________________

Stephen Guise (
about
), a featured writer at Dumb Little Man, has also been featured at Problogger.net, Lifehacker, Pick The Brain, among many others. He writes at
Deep Existence
, A personal development blog that helps people focus, build good habits, and live their ideal life. Subscribers get two gifts – his stress-beating eBook and an exclusive set of 40 wallpapers with focus quotes and pictures (1920 x 1080).
Sign up
here to get them and join those of us staying focused in a distracted world.
Stephen loves stories too. He writes interactive choice-driven stories over at Interactive Stories Online. Come visit to experience interactive storytelling with format and choice types never seen before! Categories include: Genre Shifter, Adventure Story, Puzzle Story, and Deadly Choice. He's currently writing a Genre Shifter story titled "The Mystery Of Paradise Island." Only at Interactive Stories Online can you get lost in another world.
Follow Stephen: Facebook | Twitter | LinkedIn | Google+.
Links to Stephen's Articles
The James Bond Guide To Ultimate Confidence
The Dos and Don'ts of Planning Your Day
Do You Know Life's Unstoppable Formula? 
Computer Programming Bootcamp Is A New Way To Change Your Career Practically Overnight
50 Studies Suggest That Magnesium Deficiency Is Killing Us
How Do You React To Resistance 
Are You Thinking Healthy Thoughts? Your Thoughts Can Have A Big Impact On Your Life
3 Amazing Science-backed Life Tips You'd Never Guess
How To Make Quick Decisions and Get More Done With Less Stress
Lack of Motivation?  Here's How To Exercise When You Don't Feel Like It!
Do You Have What It Takes? Take The Confidence Test!
5 Questions To NEVER Ask Yourself 
Do You Know This Scientific Solution For Performing Well Under Pressure?
Create The "Why Habit " To Change Your Behavior
Why Getting Motivated Is An Unreliable And Frustrating Strategy
Three Ways To Rediscover The Simple Beauty Of Life
One Big Reason Why You Should Go On A Facebook Diet 
Why It's Hard To Be Yourself (And How To Do It)
Life's A Momentum Game. Here's How To Win Using Mini Habits
January 1st Is Just Another Day
Fail Your Resolution Already?  The Three Reasons Why And What To Do Now
_________________________________________________________________________________

Ericson Ay Mires
is
freelance blogger
and personal development enthusiast. As a natural procrastinator, he's decided to learn all he can about taking action in life so he can beat his procrastinating ways. He shares what he learns at his blog One Way Thoughts so that others may benefit as well.
Besides Dumb Little Man, you can find him writing for these sites as well.
One Way Thoughts – His personal development blog was made to help people get off their butts and start taking some action in life. Check out his ultimate guide on overcoming procrastination for starters.
Blogger Jet – Ericson's also a regular columnist over at Blogger Jet. Owner Tim Soulo's a real genius when it comes to blogging and marketing, so make sure to check out his site if you ever want to improve your blogging skills!
Follow Ericson on Twitter!  
Links to Ericson's articles
Focus On Achieving Your Goals And Defeat Your Need For Perfectionism By Using The Completionist Mindset
5 Reasons Why Journaling Is The Ultimate Tool For Self Development
 
Focus On Success and and Build Confidence?
Find Happiness with 5 Sure Fire Ways to Find Out Whether You're Truly Happy in Life 
7 Smart Ways to Becoming Your Best Possible Self
Anti-fraud Tool Now Available To Help Retirees Protect Their Identity and Finances
How To Survive If You Lose Your Job And Get On The Road To Finding A New Employment Opportunity