Currency Futures vs Spot Forex: Know The Difference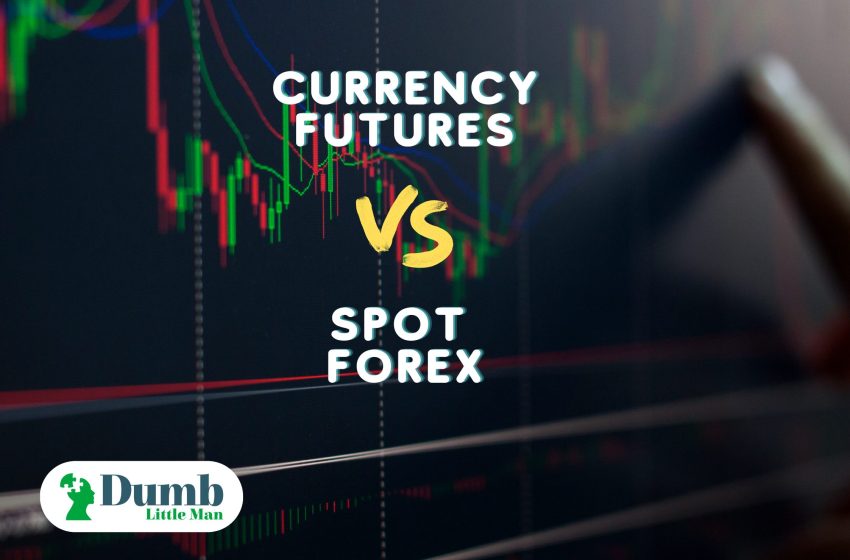 Want to jump straight to the answer? The best forex brokers for traders are Avatrade and FXCC
The main difference between Currency Futures and Spot Forex is the determination of trading price and the physical exchange on the settlement date. As the name suggests, spot forex contracts consist exchange of the underlying currencies on the spot (usually 2 days) after the transaction occurs. While currency futures contracts are based on currency exchange with a specific future date on a consented price between the two traders.
The foreign exchange market represents a worldwide currency pairs exchange platform for specific investment objectives and profit gains. For this reason, forex trading offers many different features, variations, and trading contracts for profitable currency trading. Consequently, the two common types spot of forex market exchange exists as a spot (cash) market and the trading currency futures.
Spot forex trading and Currency futures trading are highly used by forex traders for currency trading. however, both these particular types of foreign exchange have different forex trading features. While spot forex market deals in the cash transaction of the underlying asset, futures market contract ensures transaction on future settlement dates.
Even when forex traders can earn promising gains by using either spot forex market or currency futures trading, it is essential to understand the differentiation between the two, so that forex brokers and traders can make an informed decision regarding which type of currency exchange they should go for. This article will provide an overview of both the popular subcategory of forex trading which is spot forex and futures currency and will also define the main differences between the two.
Currency Futures vs Spot Forex: What is Spot Forex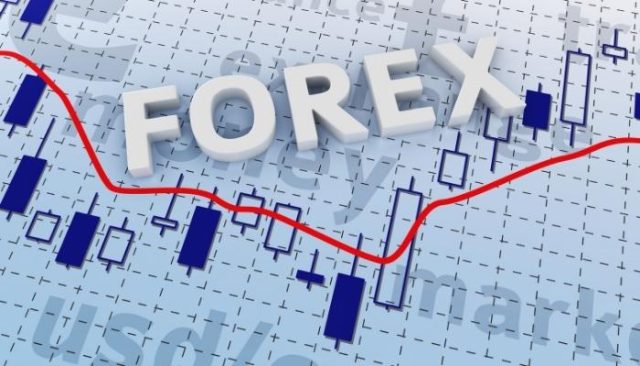 The spot forex market is the largest and most widely used medium of currency pair exchange. The reason for its popularity in currency exchange is due to its straightforward dealings.
With the help of Spot forex traders can make currency transactions with physical underlying assets or cash on the spot or within a short period. The spot forex market has always been the choice of traders and investors however, it received a boost with the help of electronic forex trading and the proliferation of forex brokers.
There are many advantages of spot markets for traders and investors. One advantage is that through spot forex traders can simply execute their trading transactions of currency pairs like any liquid market.
It is just like when the buyer pays for the goods and buys them without any complications. Moreover, the buying and selling of currency pairs are exchanged at a fixed price which is predetermined by both parties.
The determined price represents today's perceived exchange rates keeping in mind multiple factors such as the interest rates, economic prospects, political scenarios, financial markets, and the anticipated forex markets rate. After the consent of both the buyer and seller, a final price is fixed and a spot deal is confirmed.
The settlements are made by both parties in cash on the spot. Even when spot forex brokers are known for quick transactions, however, takes two days for the bank to transfer funds.
Another aspect of spot forex is that it does not have a centralized exchange like that of the stock market. Mostly spot forex dealings are finalized in an informal way such as through a phone call, electronic communication network, dealing desk, online trading platform, or spot forex brokers.
Essentially trading spot is the most popular trading strategy in the forex market, it involves investors from retail forex traders to large multinational financial corporations with massive trading volume.
| RECOMMENDED TRADING COURSE | REVIEW | VISIT |
| --- | --- | --- |
| | #1 Forex, Crypto and Stocks trading course. Ranked most comprehensive by Investopedia and Best by Benzinga. Free to Try! | |
What are Currency Futures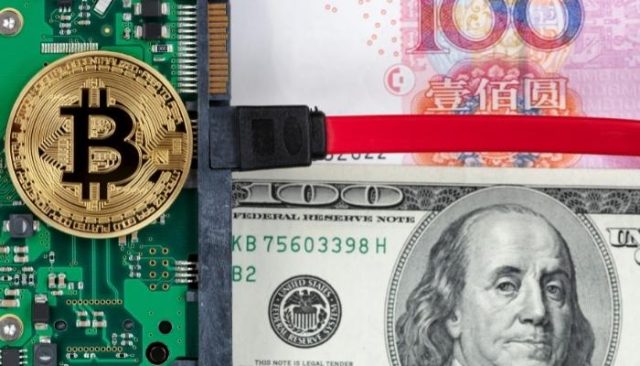 Currency futures markets do not deal in cash currency exchange like spot markets. In contrast, the currency futures market involves a formal contract between the buyer and seller who agree upon currency pair exchange on a future date within a predetermined price.
In the futures market, futures contracts are bought and sold based upon a standard size and settlement date on public commodities markets, such as the Chicago mercantile exchange.
The futures market is regularized because a currency futures contract is based on financial technical analysis and constitutes investment advice for the futures traders. Moreover, the futures contracts are made on standard details and are not customized according to the trader's needs.
As a result, the contract is based on specifically mentioned traded units, exchange and settlement rates. Hence, futures trading assists both futures retail traders and big investment corporations to be free from hedge currency risk and worry of available trading capital.
Since forex futures are, based on a central exchange the currency pair transactions are very safe and transparent. The contracts made through futures trading can be made through traders having marginal accounts and for this reason, it requires the futures traders to have a futures broker to deal with these contracts.
Forex futures also have the option to trade out of the futures contracts before the settlement date expires. This provides leverage to the day traders to not be obliged to go through the delivery process and the sellers can decide to offset the contract before it expires to avoid delivering currency into the contract.
All in all trading futures protects risk capital and reduces trading costs for forex traders and investors.
Similarities Between Currency Futures and Spot Forex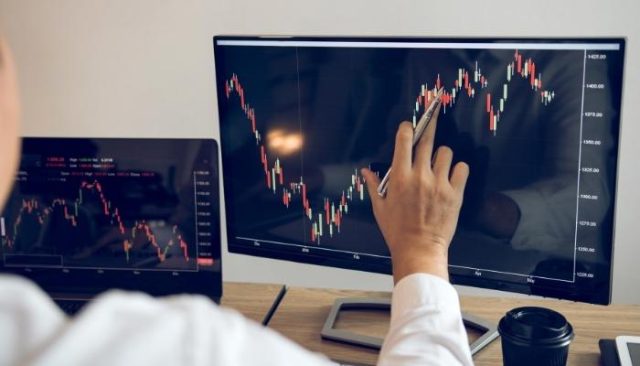 The biggest similarity between currency futures and spot forex is that both of these are used as the means for doing Foreign exchange trading. As a result, both strategies are commonly used for currency pair exchange between buyers and sellers in the forex market.
Another similarity between currency futures and spot markets is that both require the traders and investors to predetermine the trading prices before the currency pair trading takes place. Even when the duration of the period is different in both strategies, the price is always fixed before the finalization of the currency trading.
The strategy of gaining profits through arbitrage trading is also another feature that is present in both futures contracts and spot forex. Through arbitrage trading, forex investors can simultaneously do buying and selling of the underlying assets in different market and can earn potential profits which are risk-free and protects from losing money rapidly.
Broker
Best For
More Details


Advanced for Non US Traders
Read Review




securely through Avatrade website
Broker
Best For
More Details


Intermediate for Non US Traders
Read Review




securely through FXCC website
Differences Between Currency Futures and Spot Forex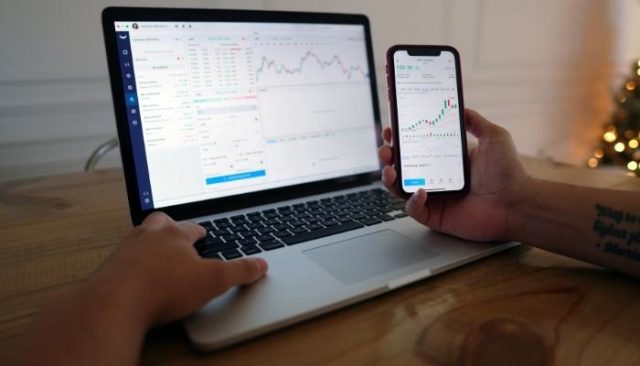 The major difference between the Spot market and currency futures is that of the time duration of the currency pair exchange between the traders. In the spot market, the transaction is done immediately whereas in currency futures contracts are made to make physical transactions of the currency pair in the distant future.
Another difference between future and spot markets is that the former involves long-term tactics where the currency exchange takes time and the trader gets the opportunity to make most out of the trading activity whereas the latter is short-term or immediate trading where the results of profits and loss are achieved in a very short time.
Trading currency futures also differs from the spot market because futures contracts can require more capital and cost more to begin trading on balance. Whereas spot forex trade requires the exchange to be done either via the Interbank market or an online forex broker.
Additionally, Unlike the spot market, the futures markets do not trade actual currencies. Instead, they deal in contracts that represent claims to a certain currency type, a specific price per unit, and a future date for settlement.
Pros and Cons of Currency Futures
Pros
Currency futures offers protection and risk-free forex trading option through its detailed contract which is agreed by both parties.
Currency future follows a central exchange rate and it is a regularized and legally binding trading forex activity.
Trade futures allows some time duration to the buyers and sellers through its contract settlement trade which helps the traders to hedge against future exchange rates.

Futures contracts can be traded between investors solely for high liquidity without the underlying asset ever being physically transferred to the buyer
Cons
Futures exchange requires g

ambling that their underlying asset will have decreased in value by the time the contract settlement expires.

It is a legal obligation
Pros and Cons of Spot Forex
Pros
Spot forex is a straightforward forex strategy

Allows to trade a vast amount of different currencies and commodities with a high degree of liquidity

It is less costly
Ease of availing the finance
Cons
It is decentralized in nature
Spot markets do not legally bind the traders for their currency exchange
Best Forex Brokers for Trading
Broker
Best For
More Details

Advanced Non US Traders
Read Review




securely through Avatrade website




Intermediate Non-US Traders


Read Review





securely through FXCC website






Overall Broker
Read Review





securely through Forex.com website




Professional Forex Traders

Read Review




securely through Interactive Brokers website



Best Forex Trading Course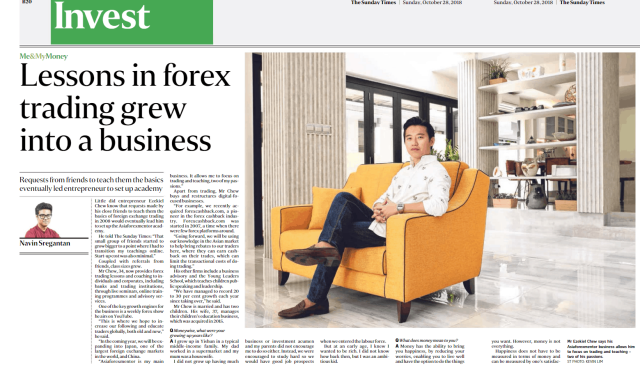 Since Forex trading is a highly active and competitive market, it is necessary for traders, particularly the new Forex traders, to take trading courses. A Forex trading course can assist you in developing impactful trading strategies through which you can excel in the market.
One such platform by Ezekiel Chew is the Asia Forex Mentor. Here you can receive exposure to the Forex environment along with expert advice on the best trading practices. In addition, the course provides a starting point to understanding the Forex market and making innovative steps throughout the trading cycles.
Some of the courses offered include Forex basics, Guidance on account creation, Lot size calculation, price action bars, rejection areas, and increasing win rate.
Asia Forex Mentor has served a large base of investors and bank employees who have benefitted from them and are now known as one of the most experienced and knowledgeable forex traders. The price of the course offered by Asia Forex Mentor is as mentioned:
With a free 7-day trial: $997
Without the free trial: $940
| RECOMMENDED TRADING COURSE | REVIEW | VISIT |
| --- | --- | --- |
| | #1 Forex, Crypto and Stocks trading course. Ranked most comprehensive by Investopedia and Best by Benzinga. Free to Try! | |
Conclusion: Currency Futures vs Spot Forex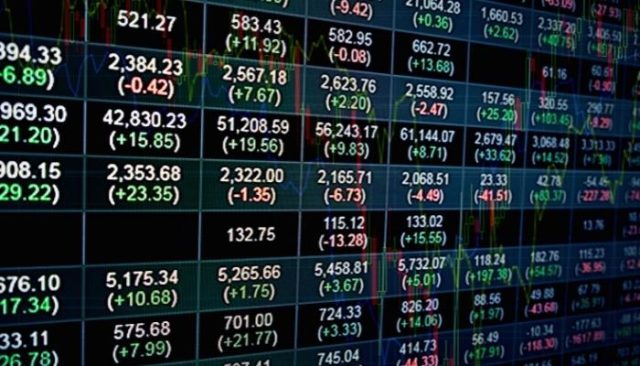 To trade forex successfully, the investors need to operate through either the currency futures or spot forex market. Even though the process of trading foreign currency is the same in both the currency market and the spot forex, there are some key differences between these two methods.
These differences play an essential role for forex traders to make an informed decision regarding selecting the strategy that would suit their trading needs.
The basic difference between currency futures and spot forex is that the former involves a long-term currency exchange transaction whereas the latter is the short term giving immediate results. Moreover, both these methods are opposite in their trading natures.
On one hand, currency exchange is more formal and legal making the trading process more transparent and risk-free. On the other hand, spot forex is all about spontaneous trading and involves the actual exchange of one currency with another.
Mostly experienced and sophisticated investors always gauge the financial situation of the forex market before choosing their strategy for currency exchange. If the market trends seem to be favorable for immediate transactions then spot forex strategy is the way to go. However, if the anticipated prospects of the market seem profitable then investing through a Currency Futures contract would be the wise thing to do.
Currency Futures vs Spot Forex FAQs
Is it better to trade forex or currency futures?
Generally speaking, spot forex allows more dynamic and spontaneous forex trading which results in the trading of vast amounts of currencies and underlying assets with higher trading volume compares to currency futures. However, there are several variables involved such as fluctuating spreads and rollover costs, etc. which is be considered risky trade forex.
A futures contract, however, offers a determined pricing arrangement that makes the overall cost of the trade transparent to both parties before the actual transaction. The downside of this contract is that both parties are bound by the contract until the contract expires.
Due to these reasons, for a new or inexperienced trader, the spot market would be the right choice because it is less complicated and involves less initial capital to start trading. Moreover, the spot market saves the trader from the long-term risk involved in forex trading.
The seasoned traders would be more comfortable with the currency futures as they are usually in a position to invest more capital which is a requirement of this trading strategy. Additionally, those traders who have past trading experience can anticipate and read the future market trends and can involve in the long-term trading of currency pairs which might seem profitable considering the future market trends.
Should I trade futures or spots?
Even though the underlying assets in the futures market are the same currency pairs that trade in the spot forex market, some key variations exist between the two markets and how they trade. Therefore, examining the differences between these markets and understanding which would probably be a better fit for you as a trader is important.
You should trade currency future if you are interested in long-term contract-based forex trading and are also looking for a safe and regularized method of forex trading regardless of the trading costs.
However, if your goal is to earn immediate profits through spontaneous trading, as one can withdraw from spot trades more freely ignoring the potential risks, then spots are the best strategy to go for.
Broker
Best For
More Details


Advanced for Non US Traders
Read Review




securely through Avatrade website
Broker
Best For
More Details


Intermediate for Non US Traders
Read Review




securely through FXCC website