Simple and Quick Ways to Create Short Videos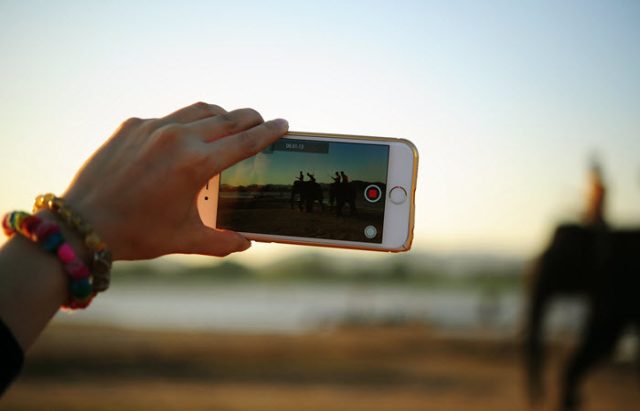 Videos exist and grow more and more. That's not really surprising, considering how videos can increase engagement, capture attention, attract reach, and increase traffic. However, for some of us, the idea of being in front of a video camera drives us crazy.
If you fall into this group of people, here are some easy ways to break the ice and start creating short videos!
What is a short video?
With short videos, I refer to videos of 1 or 2 minutes of duration that is short, brilliant, and engaging. They don't include the long, modified, and high-quality ones that you could see on YouTube.
There is nothing wrong with YouTube's glitzy videos. They always represent a great strategy if you know how to do with videos.
This post, however, only focuses on getting you started on the right foot, trying to get you beyond your "comfort zone", and removing from your mind the idea of making a video as if you were in a professional studio.
The short is short for a reason: it attracts us and uses those few moments of our attention to increase the engagement.
As you know, visual content captures attention. It increases engagement and is transformed into traffic, sharing, and sales. Why?
We are 44% more likely to interact with visual content.
The best part of short videos is that there are really lots of tools and mobile apps available that can help you create content quickly. Below are four fun and useful tools that will help you get started in creating short videos.
If you want to make a movie on your iPhone, take a look at Videohance and Videolicious. Both are excellent tools for editing on your iPhone. You can also add some very nice effects.
FlexClip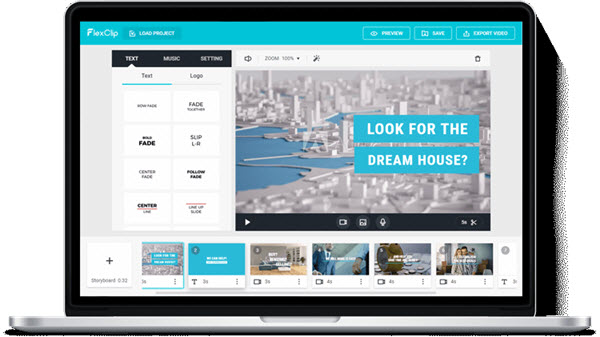 With FlexClip, you can create highly customizable animated videos online which are certainly attractive in terms of user engagement. You can add text, audios, and voice-overs. Once finished, you have the opportunity to save your video and share it at a later time.
Legend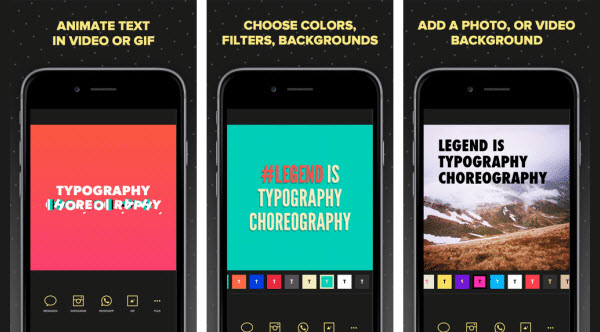 Legend is an application for smartphones (iOS and Android) that allows you to create GIFs by combining texts and images. As for the text to be inserted, the available characters are 100. Afterward, choose the images, take photos or select them from your Flickr account which you can link to the app.
Once you have selected one of the 18 animation styles for your GIF, you will be ready to share it online through messaging apps like WhatsApp, Messenger, and Telegram. You can also save it in your roll.
Animoto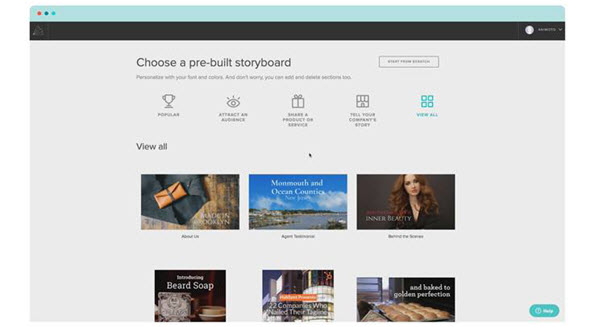 This tool allows you to create professional quality videos using images and video clips. Animoto can be used from desktops and smartphones, accepting files even from Facebook, Dropbox, and Photobucket. You can then add your own song or select one from the Animoto music catalog (copyright-free).
At the end of production, you can save your video locally or upload it directly to the platform that you have identified as optimal for the content. It can be YouTube, Facebook, Instagram, Twitter or more.
Overvideo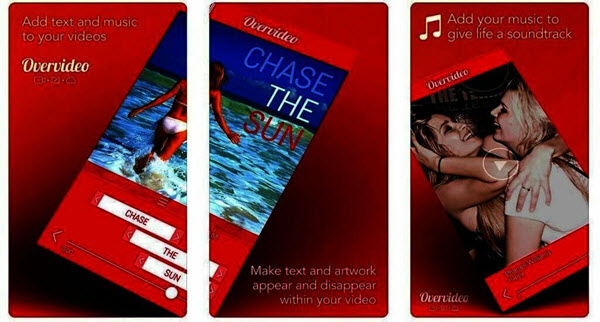 This is a free application for iOS smartphones that allows you to add text and music to your videos. You can choose an audio-visual content from your film or capture a new one with the integrated camera. Then, you can add the images you want and the audio that you think best fits. Lastly, save the video in the roll or share it via e-mail or Instagram.
You can use each of these tools to create videos and of course, you can also rely on Facebook Live and Periscope. Once you start, you will never stop using them!
The only limit will be your creativity! Now, it's your turn.
Do you like short or live videos? What idea do you propose to increase your confidence or to mix your content? Do you have any other tips on how you can start creating short videos without going crazy?
Let us know in the comments.
See Also: How to Use Video Marketing to Boost Your Traffic and Conversions
Like this Article? Subscribe to Our Feed!