20+ Home Hacks for Cleaning or Quick Fixes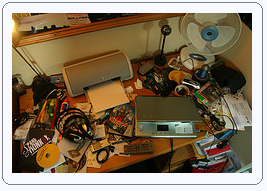 When you are short on cash or simply in a pinch company is about to arrive, there are tons of things that you already have at home that will help you get the job done.
This installment touches on cleaning but there are also some cool home-hacks that you can take advantage of too. These tips come from various sections of Real Simple.
Related:
Baking Soda can do What?
Cleaning with Alka Seltzer
Image: apwbATTACK's on Flickr
Like this Article? Subscribe to Our Feed!