How To Enjoy Valentine's Day When You're Flying Solo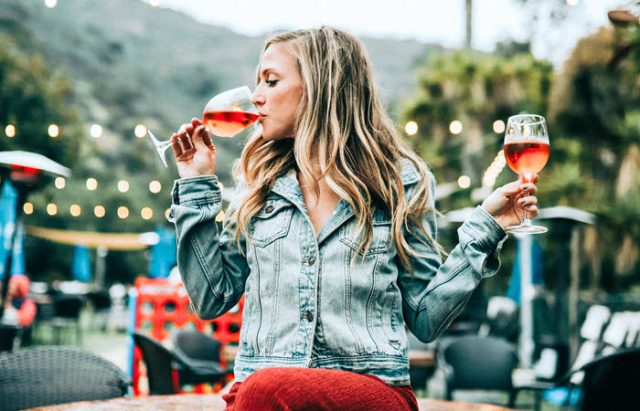 Year after year, the world goes mad for Saint Valentine. That is to say, suddenly everyone around you seems to be passionately in love, asking you why you're not or taking a dramatic stand against the whole holiday (inadvertently making an even bigger deal of things.) However, there is no reason as to why you shouldn't enjoy a 'me' day or have issues celebrating Valentine's Day alone.
Here are seven ideas for celebrating Valentine's Day if you're flying solo:
Book a trip by yourself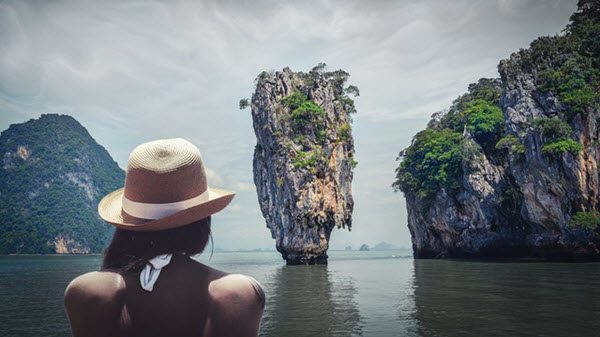 Whether you're cynical about Valentine's Day or it genuinely gets you down, one of the most empowering ways to celebrate the freedom and independence of being single is to plan a solo holiday.
With the choice of destination solely in your hands, the chance for a bit of self-discovery, and even the option of meeting someone new, it's no surprise that more people are opting to travel by themselves.
For example, Flavours Holidays have found that 70% of the guests that join them each year are solo travelers. Valentine's Day provides the perfect opportunity for planning a year of self-development that focuses on you and you only.
See Also: 5 Reasons Why Traveling Solo Is A Fast Way to Personal Development
Celebrate your mates
When you're flying solo, Valentine's Day can feel pretty exhausting. Cheer yourself up by organizing an evening with friends. Host a games night or organize a quiz that celebrates your friendship.
Gathering your other single pals – and even some couples who are prepared to ditch candlelit dinners for a night with the gang – helps turn February 14th into a celebration of friendship and fun. Who knows, 'Palentine's Day' could become your social circle's newest tradition.
Get creative
If the thought of being alone does bring you down this Valentine's, a sure-fire way to boost your mood is to create something you're proud of. No matter your skills, take the day to see what you can come up with. Fix your bike, throw a pot at ceramics class or write a song on your guitar.
The buzz that comes from making something of your own is a gentle reminder that being single is no big deal. All the better if it's something you can use and enjoy.
Face your fear
Sometimes, Valentine's Day can leave us singles in a rut, feeling gloomy, and with zero enthusiasm to go out or get adventurous. But in fact, this much-talked-about day might be a moment for you to grab life by, shall we say, the key areas. Drag yourself off the sofa on February 14th and do something that scares you.
Riding a motorbike or test-driving a cool car will get your heart racing and wrench you from any self-pity that might creep in around Valentine's. Schedule a skydive if you're so inclined. Just remember life's for living and who better to share a heart-stopping adventure with than you, yourself and well.. you again?
Live your best life
Whether you're recently single or have been for a while, Valentine's Day is a good excuse to be the person you couldn't be in your last relationship. Take this opportunity to wear the jumper they always hated, style your hair exactly as you please, and indulge in a day of the activities you couldn't do when you were with your ex.
From that horror movie you couldn't convince them to watch, to simply a meal at the place they never fancied, make Valentine's Day about you. It not about feeling bitter or vengeful but it's simply a chance to be your favorite version of yourself — with no one to impress but you.
Thank-you, next!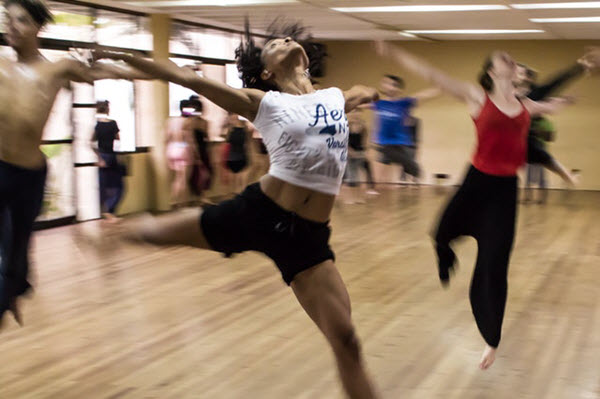 Taking forgetting-the-ex to its next logical stage, why not make this Valentine's Day about finding love?
Head along to a speed-dating evening on February 14th, brave a dance class or set out with a hiking club to take in some fresh air surrounded by new faces. If all goes to plan, you could end up with a Valentine for life and one less gift to splash out on each year, since anniversaries and V-day will merge into one.
See Also: The 3 Important Rules For Happiness You Should Be Following
Be there for someone else
Maybe you're not bothered by your solo status this Valentine's Day and simply want to enjoy your singledom while it's raining heart-shaped chocolate boxes and teddies outside. Dedicating February 14th to someone who needs a friend is a brilliant way to spread some good feelings as we shiver through the last weeks of winter.
Think of someone who might be lonely this Valentine's — a widowed grandparent, a grieving friend or an elderly neighbor. Give them a shout and make the effort to spend the day with them, whether it's a day at the park, a home-cooked meal or a trip to the theater. You'll be surprised what the joy of caring for someone who's lonely will do for you both.
Like this Article? Subscribe to Our Feed!