4 Career Management Lessons You Can Learn From Playing Golf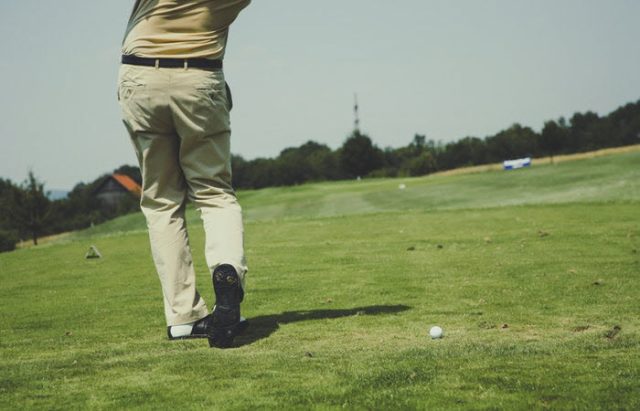 The game of golf can teach us a lot about what it means to manage a successful career. Golf takes practice, confidence, optimism and most importantly, patience.
Beginner golfers are typically encouraged to focus on their swing before they hit the green. That means breaking down their swing into smaller steps so they can focus on improving their posture, grip and alignment.
While this might be tedious for some, having enough patience to improve your swing will pay off in the long-run.
As you're building your career, it's also crucial to fine-tune these same qualities. It's important to take your career step by step, have patience and be willing to change course if anything unexpected comes your way, like a surprise job offer or a promotion.
Hitting the links with friends during a sunny summer day is a great way to have fun, but a round of golf can teach you more than you think about career management.
Here are some valuable lessons from playing golf:
Work on Your Long and Short Game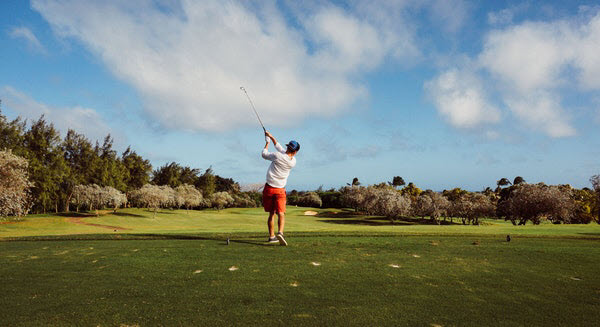 When playing golf, you can't rely on a successful long game or short game alone. While you might want to practice your long-game all day at the driving range, you also need to break out the putter to practice your short game. Both factors are vital to success.
Just like in golf, it's important to set short- and long-term career goals. Although you should always have your eye on the big picture, don't forget to break down your long-term goals into smaller, short-term goals.
For example, you can't drive a golf ball 150 yards unless you have a smooth swing. The same concept applies to your career. For instance, just because a job offer promises more money now doesn't make it a good move five years from now.
Think ahead and determine how it will affect your long-term goals in your career. This is similar to balancing your golf strategy.
See Also: A Guide to Developing Your Career Prospect
Play the Wind
Factors outside of your control often determine whether you'll have a good game of golf. Whether it's windy or it begins to rain, as a golfer, you must be prepared to go with the flow and adapt to the elements.
Just like the weather during golf, your career has a lot of aspects you can't control. According to a 2016 LinkedIn survey, adaptability is one of the most in-demand soft skills. This is why it's important to be prepared for anything as you make big career decisions.
Many doors will open and close throughout your career and it's important to be willing to go with the flow. Maybe a job you think would end up being the perfect fit ends up having a company culture that doesn't align with your values.
Anticipate the unexpected and prepare for how you will adapt to missteps.
Enjoy the Sand Traps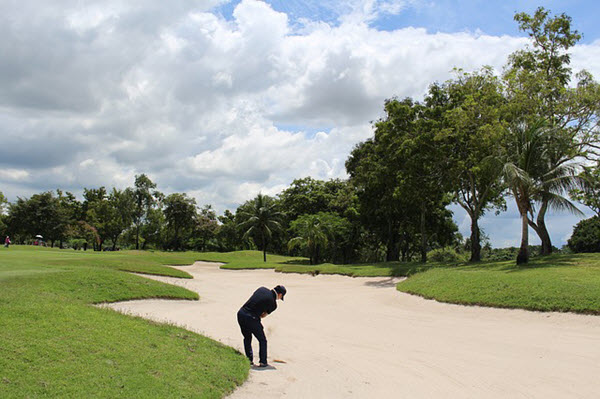 Golf can put many players in challenging situations, including hitting a sand bunker shot. Even the best players can lose their confidence when trying to hit a golf ball out of a bunker. It's important to have patience and a positive attitude as you approach the challenging shot.
One way to overcome challenging situations is to change your mindset. Researcher Dr. Carol Dweck defines a growth mindset as understanding that abilities and intelligence can be developed over time.
A fixed mindset, on the other hand, can hold you back in your career. If you avoid obstacles in your career, like avoiding sand traps, you'll never grow as a professional or a golfer.
When your ball lands in the bunker, remember that it's a learning experience and not a failure. Be patient and treat your mistakes as growth opportunities. Reflect on what went wrong and determine how effort can lead to mastery in your career.
Take Practice Swings
The biggest secret to success in a game of golf is practice. It could take years to perfect your grip and make the perfect shot. But as long as you are consistent and have a positive attitude, you can get closer to reaching your goals and improving your game.
It's also important to research and plan your career. In other words, take a few practice swings before teeing off.
Spend time exploring different options and trying different roles. Before pursuing new opportunities, conduct informational interviews and consult professionals. This way, you will figure out whether you want to continue down a specific career path before you dive all the way in.
Having a strong golf game and a successful career takes time. As you manage your career, remember to focus on building your skills, keep your goals in check and be willing to adapt to different situations. These qualities will help you navigate new career opportunities and also prepare you for a successful and rewarding career.
What other career management lessons have you learned from playing golf?
See Also: 4 Things Tom Brady Can Teach You About Career Management
Like this Article? Subscribe to Our Feed!
Hi, my name is Karyn Mullins and I'm the President at JobsInSports.com. My goal is to provide job seekers with the tools they need to get ahead of the competition and land their dream job. Connect with me on LinkedIn, Twitter and Facebook