4 Things Tom Brady Can Teach You About Career Management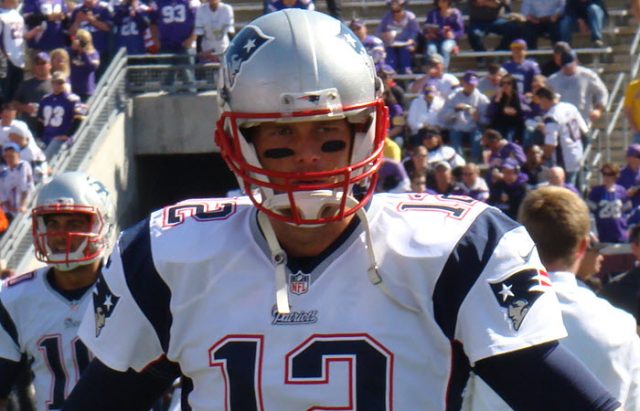 Tom Brady has created what is possibly the most successful career for any NFL quarterback, perhaps even in all the major sports. He continues to dominate the league as he nears 40 years old, and he cemented his legacy as the best quarterback ever with his Super Bowl 51 win. He now holds more Super Bowl wins than any other quarterback.
However, his ability to sustain peak performance condition while staying cool under pressure doesn't happen by accident. His career management skills are worth an in-depth look.
Job seekers and professionals alike can learn a lot from Brady. His career management tactics can benefit anybody who wants to make the most out of their professional life.
Let's take a look at how you can be the Tom Brady of your industry:
Stay Healthy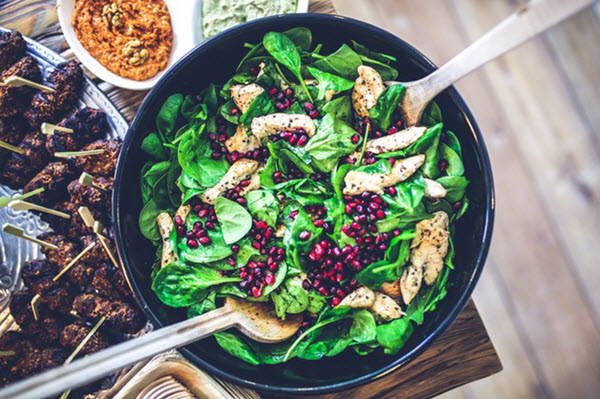 It's no secret that Brady sticks to a strict set of rules for himself. Early last year, his private chef Allen Campbell told Boston.com about Brady's strict diet. He eats 80 percent vegetables and 20 percent lean meats. Between that and his exercise routines that focus on muscle pliability, he has a very meticulous lifestyle.
When you prioritize your health, your sleep is better, you improve your mental health, and you experience more energy and alertness throughout the day — a clear advantage in your career.
Brady also ensures he gets quality sleep every night, and uses cognitive exercises to destimulate his brain when it's time to go to sleep. You should also keep your mind healthy with meditation, mindfulness exercises, and visualization. This way, you think clearer and can manage your emotions and stress levels.
See Also: 5 Easy Healthy Habits You Can Start Straight Away
Be Grateful
A common word comes up when people talk about Tom Brady — humility. Despite so many successes in his career, he takes nothing for granted and focuses on bettering himself every day. It'd be easy to call it quits after winning four Super Bowl rings, but he stays focused on playing well into his 40s.
It's important to stay grateful throughout your career. Just as Brady does, don't underestimate the value of an opportunity — and that includes those opportunities to experience setbacks. Exercising gratitude helps you keep a healthy perspective on all your ups and downs.
In fact, gratitude can improve your health. A 2016 study published in Psychosomatic Medicine found that a gratitude journaling intervention improved biomarkers for patients with asymptomatic (Stage B) heart failure. Participants experienced less anxiety and depression, slept better, and even had lower levels of inflammation.
Maintain a gratitude journal throughout your career to stay focused on the positive things. For example, on those days that you feel like you fall short, instead of wallowing in self-pity and stressing yourself out, you can look at it in a healthier way. You can write about how grateful you are to yourself for trying your hardest and to your employer for giving you the opportunity to try.
Remain Calm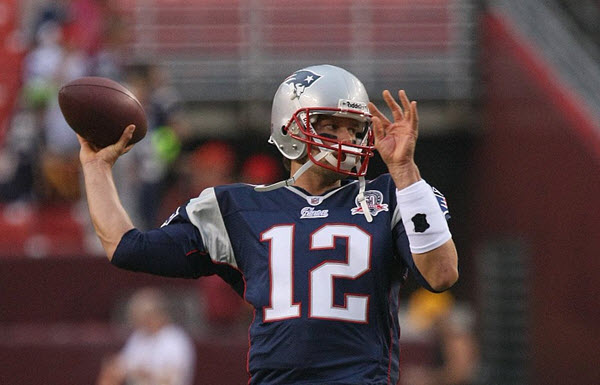 Brady is an excellent pocket passer. When the defense breaks through the offensive line, he remains in the pocket instead of scrambling away in a panic and making a bad throw. He adapts quickly when the pressure is on and stays calm while he looks downfield for an open receiver.
He also stays focused on the bigger picture. During Super Bowl 51, despite being down 21-3 at the half, Brady led the Patriots to a stunning comeback. He got sacked five times, threw an interception that was taken back for a touchdown, and still stayed focused on taking the small steps necessary, every one of his 43 completions and 466 yards passing, to make the biggest comeback in Super Bowl history.
This level of calmness and confidence can be applied to your career management. Embrace major changes, like added responsibilities or new policies, as a way to expand your knowledge, and continue to focus on the bigger picture.
Remain open minded when facing these challenges, and understand that major setbacks play a part in a successful career. This way, you don't scramble in a panic and miss out on a growth opportunity. After all, those setbacks, whether you're throwing interceptions or losing a major client, are opportunities for you to learn and grow.
In fact, you should be proactive and seek out new opportunities to learn and grow. Challenge yourself to step out of your comfort zone to look for exciting challenges to overcome.
Show Creativity
The New England Patriots are notorious for running play-action passes. Brady will hike the ball, turn around and fake a hand-off to his running back. As the running back pushes forward into the defensive line, the defensive backfield will come forward to stop what they think is a run play. This gives receivers enough time to get open, and Brady will throw to them for a completion.
This creative play keeps the defense guessing. To succeed in your career, you should seek out ways to innovate and think differently about how you do things at work and with your team. Harness creativity in your line of work and show it off to current employers or prospective employers when you're looking for a new job.
See Also: Top Tips On Training Your Brain To Be Creative
The 2015 Searching for Work in the Digital Era report by Pew Research Center found that 74 percent of 2,001 respondents said it would be easy to highlight all their employment skills using a personal website. Let's say you're passionate about graphic design and want to showcase your skills. A website or online portfolio is a great way to prove your design abilities and showcase your creativity. This way, when people ask to see your work, you can direct them to your online presence.
Career management involves planning and making deliberate choices about what kind of work fits you, how you want to achieve a comfortable work-life balance, and how you want to succeed at personal goals.
It all starts with a vision. Tom Brady envisioned playing a long, successful career in the NFL, and he continues to pursue that everyday. His dedication to his daily routines and career management tactics drove him to five Super Bowl rings, and his career, as he nears 40 years old, doesn't have an end in sight. You need to commit to your goals, stick to your values, and always be aware of how your actions impact your career management.
How are you managing your career like Tom Brady?
Like this Article? Subscribe to Our Feed!

Michele Dambach is the Digital Marketing Manager of JobsInSports.com, the one place with all the tools, statistics, and information needed to connect job seekers with employers for sports employment openings at all levels.