Incredible Little-Known Canva Hacks That Will Surely Surprise You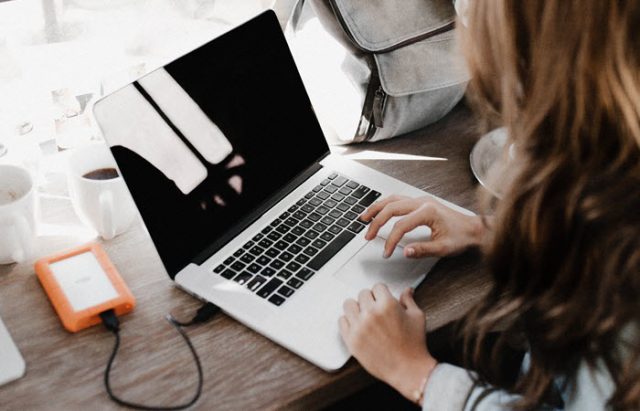 If you are a startup struggling to establish your brand's identity, visual communication skills might just be your greatest asset for success. But for the person not necessarily seeking the services of a professional graphic designer, we always prepare pro design tips to set you off just like an expert.
Secret Canva Pro Hacks
In this digital age, there is no denying the importance of well-structured, thoughtful designs.
That's probably the reason why you often find yourself staring at a blank Canva platform, waiting for inspiration to strike. Some of the questions running through your head being, where to start and whether or not your visual content will be relevant to your target audience.
While we know that kicking off with the design project is the hardest part, it is always important to remember that all of us are capable of creating breathtaking designs, especially with a little help from the experts.
Buckle up, Buttercup. We have deconstructed Canva to prepare these super incredible hacks that are sure to help up your Canva game.
Unlimited free stuff

If you have been using Canva, you probably know that searching for something using the search button loads out both free items and those limited by the in-app purchases feature.
And let's face it, no one wants to go faffing around with the $ items before getting a feel of the free stuff first.
Ohhh, here comes a goody.
You can get the premium stuff out of your way by just pasting these secret codes on the search button (indicated by the mouse pointer).
>>>Secret code 1: brand:BAAAAP7rQ8M
>>>Secret code 2: brand:BAAMOuJH0Ec
All the pre-set templates can be altered to meet the exact needs of your brand

If you are a little edgy when it comes to getting things done with your computer, you could find yourself scrolling and scrolling for hours looking for a template or image directly matched with your campaign. Well, if you have been using Canva and going through the same fate, it comes to an end now!
Every single element of a template or image on Canva can be altered. So, if you like the layout but don't like the general appearance in terms of the text or colors, you can edit all these elements to your liking.
If you see a plain tea party invite but would like to add a lively vibe to it or probably had a professional coffee talk in mind, you can totally change that as illustrated above.
Get some inspiration from completed designs

To give their designs a contemporary feel, professional graphic designers are not always seeking to start from scratch. They often seek inspiration from what's already there.
Whether it's an image or just a simple font style you stumble upon, consider using it as a base.
Having your inspiration right there when you need it is the best feeling ever. You can always use it as a springboard for an even better result.
Canva is one of those tools with a dedicated inspiration section but undiscovered by many. Right there on the homepage, you will find inspiration-rich photo collages to help set off your imagination.
A text box in a fraction of a second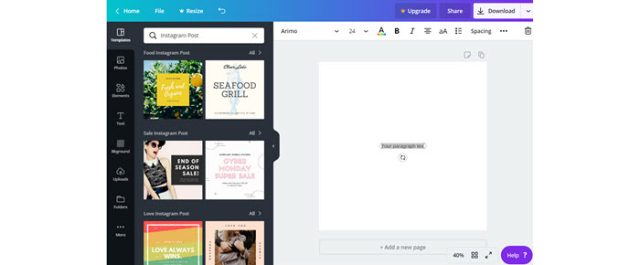 Another goody that we use frequently — perhaps our favorite. Now, it's pretty absurd to go the long route to get the Canva Text Box.
What you folks need to do is just hit T on your keyboard and voila, a Text Box in less than a second!
Move elements freely with secret keyboard shortcuts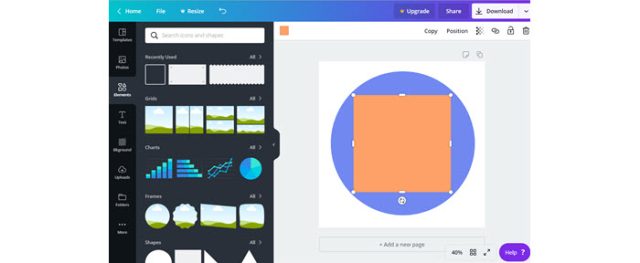 It can be really frustrating when you just want to shift the position of an element either up or down but end up expanding it in a different direction (as illustrated in the image below).
Well, here are some keyboard shortcuts that will make you squeal with excitement.
You can lift an element to the front or push it back by using the CTRL+ Up/Down Keys or the CMD (Command) + Up/Down Keys. Alternatively, you can hold down the shift button as you try to move the element with your mouse. This will instantly make the held image free, enabling you to move it up and down as you like.
Grids for neat and orderly designs

If you like flawless, neat, and orderly visuals, guiding grid lines are just the way to go. Just hit CTRL + or CMD +, and reference grid lines will be brought up across your design.
So, there you have it. These secret hacks will have you design better visuals and infographics faster and more accurately — just like a pro.
See Also: 10 Design Rules You Should Never Forget in 2019
Like this Article? Subscribe to Our Feed!