10 Design Rules You Should Never Forget in 2019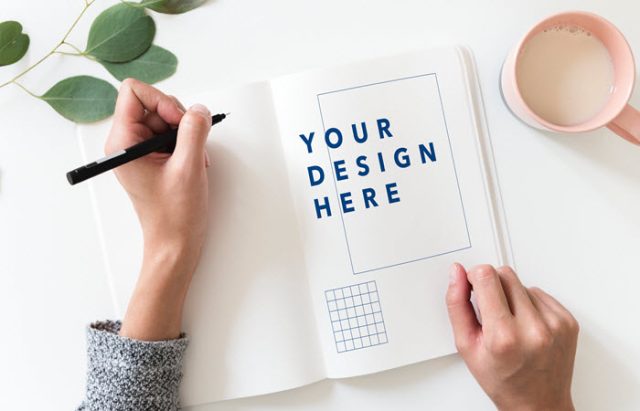 Graphic design is a creative and fulfilling profession that can earn you lots of career opportunities if you work hard and smart. According to the PayScale report, the average salary of a graphic designer is $43 thousand per year, while the most successful professionals earn more than $60 thousand annually.
But if you want to become a proficient designer, you have to understand the fundamental principles in this field of work. There are all sorts of tactics and features to pay attention to as a graphic designer, but some of them prove to be more important than others.
In this article, we will show you 10 of the most important graphic design trends. Let's take a look!
Design for Your Target Group
Design projects give you an unlimited number of opportunities to express your creative vision, but the choices shrink as soon as you think about the audience. Always try to make products that perfectly suit the needs of your target group.
For instance, children-focused products require joyful colors and friendly visual components. On the other hand, designing for older and more serious people usually means using authoritative shapes and color palettes.
Use the Right Tools
As a graphic designer, you must know the difference between vector and raster files. While the former maintains the same sharpness upon scaling, the latter loses accuracy when resizing. For this reason, you should use professional graphic design tools such as Adobe Illustrator to create visual products in vector format. Doing so will allow you to craft flawless and flexible imagery.
Pay Attention to Readability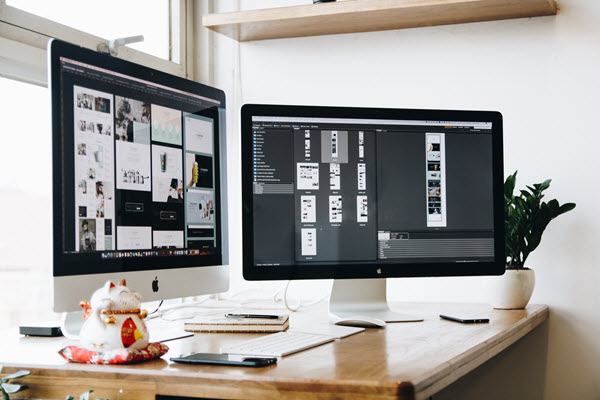 Every designer wants to create a beautiful and eye-catching product, but the ultimate goal is to make easily readable visuals. Poor contrast between textual content and background is the main cause of insufficient readability.
Capital letters create a similar effect because they make people confused when used too frequently. Don't forget such details if you want to ensure proper readability of your visuals.
Respect the Rule of Thirds
This is a common but highly practical design trick – divide the surface into three rows and columns and place focal points where the lines intersect. James Gardner, a graphic designer at the professional paper writers agency, says the rule of thirds makes the product dynamic: "When you avoid centered design, you influence the composition and give viewers the notion of action and movement."
Create a Meaningful Structure
Another design rule is to pay attention to the hierarchy of your work. Instead of creating bulks of text or visual elements, you should divide them into meaningful units to create a logical structure. This is how a poorly-structured text looks like:
Check out our latest customer
relationship management
software. Take a 30-day free
trial to test new features. Offer
expires today.
Instead, the text should look something like this:
Check out the latest
CUSTOMER RELATIONSHIP MANAGEMENT SOFTWARE
Take a 30-day free trial
Test new features
Offer expires TODAY
Don't Be Afraid of Whitespace
Whitespace is not a mistake but rather a fully functional design element, so don't be afraid of adding enough of it to your products. Whitespace serves a very practical purpose: it divides elements that require dividing and helps you to emphasize certain aspects of the composition.
Beware of Word Spacing
Word and letter spacing are extremely important for the overall look and appearance of your design. The process consists of two basic elements:
Tracking: Check the space between words to eliminate double entries. Too much space between characters ruins the visual effect of the copy.
Leading: You also need to unify the space between vertical lines of text. Keep the same type of adjustment throughout your design and it should look fine.
Keep the Lines Short
One of the basic principles of graphic design is to focus on visual components and avoid adding too much text. But in case the product really requires a lot of text, you must ensure the highest level of readability by keeping the lines short. Readers don't enjoy reading long lines of text, so try to follow the industry standard of 6 to 8 words per line.
Mind the Alignment
Alignment is yet another aspect of graphic design you need to take care of. There are four basic types of alignment that you can use, but the final choice depends on the style and the purpose of your visual product. As you probably know already, the four types of alignment are left, right, centered, and justified.
Edit and Proofread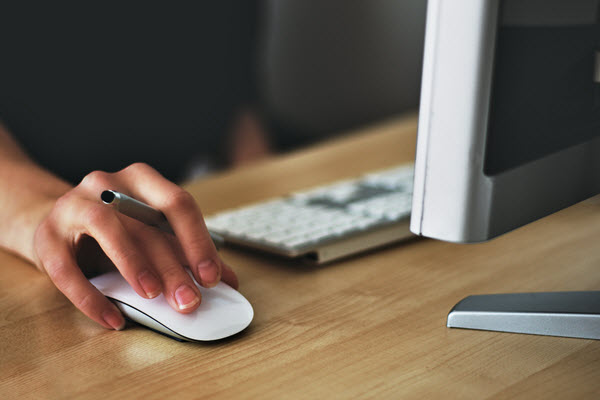 The last rule on our list is extremely important. Even the most beautiful design can turn out to be a failure if you don't edit and proofread the file before sending or publishing. If you don't want or don't have enough time to do it single-handedly, we recommend you to use professional editing services or installing a proofreading plugin like Grammarly.
Conclusion
Graphic design is a flexible process that allows you to be creative, but it doesn't mean there are no rules to follow here. On the contrary, you must always keep in mind a few critical principles and use them in your everyday work.
We discussed 10 design rules you cannot afford to neglect in 2019. Make sure to remember our suggestions and let us know in comments if you have other ideas to share with our readers – we would love to hear it!
Like this Article? Subscribe to Our Feed!
Sharon is marketing specialist and blogger from Manchester, UK. When she has a minute, she loves to share a few of her thoughts about marketing, writing and blogging with you. Currently, she is working as a marketer at professional paper writers.