15 Top Comprehensive Cantonese Classes [2023]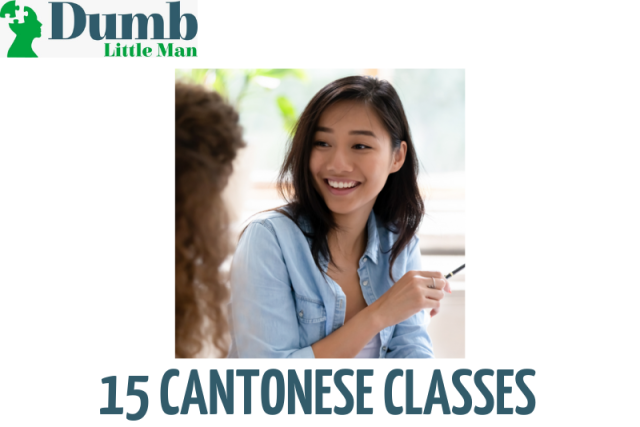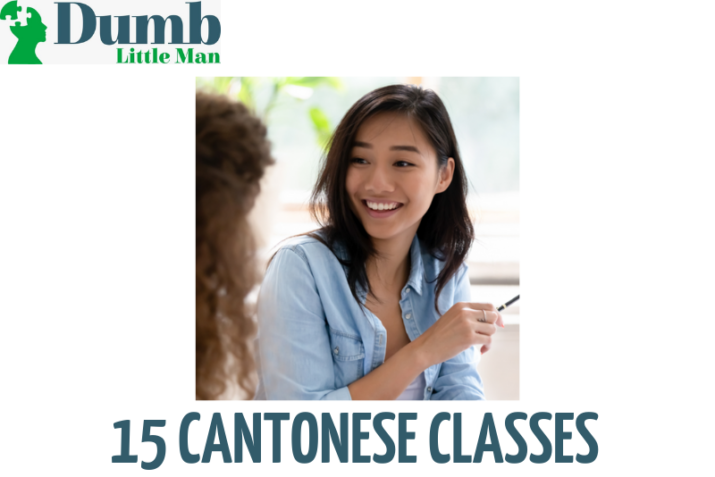 What's common about Hong Kong and San Francisco? Cantonese is the official language of Hong Kong and Macau and is the standard form of Yue Chinese. Cantonese has more speakers in countries such as China, Macau, and places such as Chinatown in San Francisco.

Image from Meritt Thomas on Unsplash
If you want to surprise native Cantonese speakers, then you must learn Cantonese from the experts. You can either enroll in Cantonese school (if in the US you can search for schools in or near San Francisco) and start learning or choose flexible online language learning apps to get you started.
If you are open to learning Cantonese from online schools, then your search for a Cantonese class is over. This article has the best Cantonese classes and schools to get you started.
Cantonese Classes

Summary
Pimsleur is an excellent way to start learning Cantonese conversational skills and develop a distinct accent. The Pimsleur system works well for a tonal language like Cantonese. Regularly, you'll be comparing your pronunciation to that of the program's native speaker. If you're a beginner, looking to learn Cantonese or Chinese, this curriculum is worth a look.
Pros
It breaks down longer dialogues into smaller chunks and repeats everything several times. As a result, understanding and progressing through this Chinese course is simple.
Pimsleur teaches proper pronunciation and accent. Dialogues are recorded by native Cantonese speakers for this reason.
If you're open to traveling to China or a related country for business, Pimsleur's phrases will come in handy.
Cons
No reading or writing resources are available.
There is less fun in listening to people talk.
Price

Pimsleur Cantonese has only Level 1 that costs $119.95.
CLICK HERE TO READ MORE ABOUT PIMSLEUR

Summary
Italki allows students to communicate with instructors and chat partners. It does not provide instructors with a curriculum or content, as similar services do, but it makes their lives easier.
Italki's advantage is their verified teacher recruitment procedure, which ensures quality. Italki has a deservedly enviable reputation.
Teachers' success is based on client feedback, so poor instructors cannot succeed on the platform.
Pros
Makes it easier to connect with knowledgeable teachers and schools.
Offers a flexible learning schedule for business-minded people.
Cons
Sometimes it's difficult to get experienced and in-demand tutors
Unstructured courses make it difficult to choose the best
Price

Some instructors charge as low as $4 per hour. The average charge is $10 per hour.
CLICK HERE TO READ MORE ABOUT ITALKI
3.Cantoneseclass101

Summary
Cantoneseclass101 is a website/app that offers hundreds of Cantonese lessons as podcast episodes. Each session includes a genuine Cantonese-to-Cantonese dialogue. Two lesson hosts usually introduce the dialogue and teach you the grammar and terminology used.
You can start making flashcards and studying transcripts in both English and Cantonese right away. The podcast episodes are divided into five levels of difficulty, so everyone from beginners to advanced learners can search for something to open up their minds.
Cantoneseclass101 also includes a Cantonese to English dictionary and an interactive phrase generator.
Pros
A lot of audios to help you master Cantonese
Downloadable content
Cons
Limited reading and writing resources
Price

Has structured pricing. The basic plan costs $8 per month while the highest package, premium plus, cost $47 per month.
CLICK HERE TO READ MORE ABOUT CANTONESECLASS101
4.Memrise Classes

Summary
Related sets can be studied to practice skills in various areas, with drills benefiting from the flashcard-like format. You need to search for additional resources to completely polish your Cantonese learning, and as a beginner, you'll need to learn a lot of terms for occasions such as business and travel, which Memrise school is great for.
Pros:
User-created free content is updated frequently.
The flashcard format is ideal for any student.
Their usage of spaced repetition is a great method of instruction.
Has both basic and intermediate to get you speaking Cantonese in the near future.
Cons:
It will not teach you everything there is to know about the language.
It becomes less useful as your Cantonese level improves.
Price

The user-generated content is free. You can subscribe at $8 per month to enjoy premium content.
CLICK HERE TO READ MORE ABOUT MEMRISE CLASSES
5.FSI Classes

Summary
The truth that FSI school is free is its key selling point. Although Cantonese is far from the sole language provided through FSI, these outdated resources leave plenty to be hoped for. A student book is included, as well as over 23 hours of audio.
This teaching approach is nothing unique, it's for adults and not kids. However, it might work for serious students who will put in the effort.
Pros
Learning material can be downloaded for free.
You also have voice and text elements, which are extremely beneficial for beginners.
Cons
The materials are really outdated.
Learning with FSI isn't fun—just it's a textbook.
Price
You can access the courses or any class at no charge.
CLICK HERE TO READ MORE ABOUT FSI CLASSES
6.Conversations Classes

Summary
Cantonese Conversations is a collection of video and audio recordings of authentic Cantonese dialogues. You'll also get transcripts of the chats, allowing you to follow along and fill in any gaps in your knowledge. You may also use the Anki app to download flashcards for further practice.
Pros
Audio recordings, transcripts, and flashcards can help you master Cantonese faster.
Downloadable content, you can keep learning Cantonese anywhere, anytime.
Has real discussions involving native Cantonese speaking.
Cons
Quite expensive.
You'll have to look for extra Cantonese resources elsewhere.
Price

To listen to conversations, you'll have to part with a one-time fee of $97.
CLICK HERE TO READ MORE ABOUT CONVERSATIONS CLASSES
7.Mango Languages Classes

Summary
If becoming Cantonese fluent is your aim, mango languages offer you this kind of learning. Their primary focus is learners improving on pronunciation, grammar, and related words by teaching through culture. The courses are intensive and beginner-friendly and will get you to speak Cantonese fast.
Pros
It's free through some libraries.
Has high-quality podcasts to help you start speaking Cantonese within a week.
Cons
No voice recognition.
Limited video content.
Price

It's free through some libraries or at $7.99 a month for only Cantonese.
CLICK HERE TO READ MORE ABOUT MANGO LANGUAGES CLASSES
8.Udemy Classes

Summary
This online learning school offers you the opportunity to choose your own course depending on your needs. Udemy has several Cantonese classes to choose from. Any person can enroll and start teaching or learning.
Pros
Lifetime access for any bought course (has a money-back guarantee if not satisfied)
Cheaper courses than most of the schools.
you can search and download any material to use offline.
Cons
Cantonese courses are of inferior quality.
Price

Varies from course to course. The lowest is a $10-lifetime fee.
CLICK HERE TO READ MORE ABOUT UDEMY CLASSES
9.Popup Cantonese Classes

Summary
The podcast-style course Popup Cantonese is no longer updated. Each level has less than 20 lessons and ranges from beginner to advanced.
We'd expect something more user-friendly and up-to-date for a year's membership. Popup Cantonese is tough to promote because of its extremely high cost.
Pros
It's among the schools that provide free lessons to test if the course is good for you.
The course is well structured, from beginner to advanced.
Cons
Little and outdated content to cover.
Price

It costs $99.99 per year.
CLICK HERE TO READ MORE ABOUT POPUP CANTONESE CLASSES
10.Transparent Language Classes

Summary
If you wish to learn a new language, Transparent Language will contain what you need. Over 100 languages from different countries are supported by this app and website. Transparent features the most languages of any language program I've seen.
Pros
It's well structured, with a clear learning path.
Audio can be slowed down if desired.
Cons
There are no sentences to complete or other forms of exercises, therefore you can expand your vocabulary through flashcards.
There are no grammatical tasks to help you practice.
Price

If you want to learn Cantonese only, it will cost you $24.95 per month. If you're interested in learning over one language, it will cost $49.95 per month.
CLICK HERE TO READ MORE ABOUT TRANSPARENT LANGUAGE CLASSES
11Glossika Classes

Summary
Glossika is one of the most distinctive online language schools on the market, and it is one of the few that employ a natural, research-based approach. In fact, the Glossika system is very similar to how I learned Cantonese and has proven to be very effective.
Glossika emphasizes the importance of repeating a string of sentences at a natural pace over and over.
It is the most effective language learning instruction, requiring only daily listening and repetition.
Pros
Every lesson includes a lot of audios and great repetition.
Subscription is for all available languages.
Cons
Expensive compared to similar apps.
Price

Costs $30 per month or $299 per year.
CLICK HERE TO READ MORE ABOUT GLOSSIKA CLASSES
12.Cantonese Learning Center Classes

Summary
This is one of the free language learning schools offering Cantonese courses. it's open for those who want to boost their Cantonese vocabulary because it provides a free downloadable dictionary. Its teaching materials is not frequently updated.
Pros
One of the free schools available.
provides downloadable materials to help you practice speaking Cantonese any time
Cons
outdated content
limited resources on writing Cantonese
Price
No charges.
CLICK HERE TO READ MORE ABOUT CANTONESE LEARNING CENTRE CLASSES

Summary
uTalk is a stylish flashcard program that competes with Memrise and is a great method to learn words and phrases in a variety of languages.
There are millions of language pair combinations to choose from, as well as a large number of native speaker audio recordings with visual associations.
Pros
Audios are made by native Cantonese speakers.
It's cheap.
games can be fun.
Cons
Little content on reading and writing
Price

You can enjoy learning Cantonese for @4.99 a month
CLICK HERE TO READ MORE ABOUT UTALK CLASSES
14.EdUHK Cantonese Self-Learning Website

Summary
EduHK from Hong Kong has created a self-study portal with plenty of material for learning Cantonese. Both English and Chinese versions are available. There includes a dictionary and you can learn Cantonese sounds and tones, ordinary conversations, and similarities between Cantonese and Mandarin. For first-time visitors, registration is necessary.
Pros
Flexible schedule for online Cantonese lessons
Free class to improve spoken Cantonese
Cons
Suitable for students who need basic Cantonese only.
No teacher is available for questions.
Price
This is a free online Cantonese platform.
CLICK HERE TO READ MORE ABOUT EDUHK CANTONESE CLASSES
15.Amazingtaker Cantonese courses

Summary
Amazing talker is an online language learning school with thousands of teachers tutoring different languages. Students can learn at their pace and style. Classes available include Cantonese for kids, adults, conversational, oral, and for beginners, and an advanced student. If you want to learn Cantonese for occasions such as business and travel or anything related, then this is the right place to get started.
You can choose either a one-on-one tutor or attend small Cantonese classes to expand your knowledge. The style and structure of the course depend on the instructor. The charges depend on the hours subscribed.
Pros
Able to choose a level that suits you
You can have private learning sessions
Cons
The quality of Cantonese classes can vary from one tutor to the other.
Their teacher recruitment process is wanting.
Price

The average cost per session is $10.99-$24.99. Each session is 50 minutes.
CLICK HERE TO READ MORE ABOUT AMAZINGTAKER CANTONESE COURSES
Conclusion

This pretty much covers every online Cantonese course that can help you talk fluently in the near future while in San Francisco or Hong Kong either for business or taking a week-long fun trip with kids.
There goes the list of almost every Cantonese class available online. If I missed any, let me know in the comments section.
To become fluent, all you need is to start practicing speaking Cantonese fluently by listening to native speakers. Which one do I recommend?
Nothing comes near Pimsleur when it comes to learning a new language, and Cantonese is no exception. The way it immerses you into the Cantonese language is amazing. It provides you with simple ways to master this tonal language such as pronunciation practice and conversation practice with commonly used phrases. I find its price worth it.
You can sign up for a Pimsleur's Cantonese class here or rather visit Chinatown, San Francisco and tell me what you found.