Can You Go To Jail For Credit Card Debt?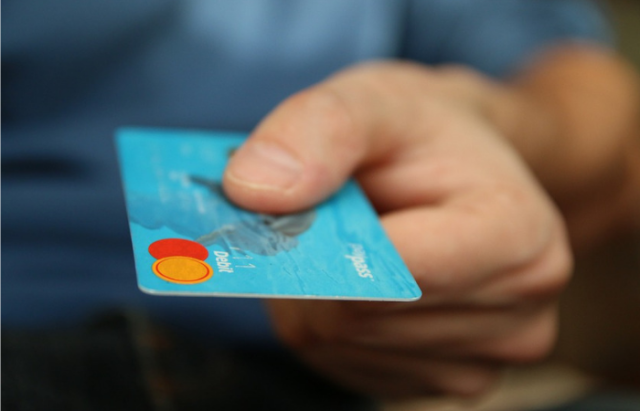 Can you go to jail for credit card debt?
If you have debt, this could be running through your mind. Debt collectors can certainly be aggressive enough on the phone and through the mail. But how far can they really go?
The United States Congress did away with debtors' prisons back in 1833. What this meant was that a person couldn't be put in jail for not being able or willing to pay a civil debt. Civil debts are things like payday loans, credit cards, utility bills, student loans, or medical bills. However, there are loopholes that debt collectors can use to go after Americans who have outstanding debt.
Before we get into the details, we want you to understand that we're going discuss whether or not you can go to jail for not paying your civil debts. There are two types of debt that you can get arrested for if you don't pay. The first is taxes, and the second is child support.
Consumer Legal Protection
The Fair Debt Practices Act of 1977 set regulations and rules for what debt collectors can and can't do. Under this act, they're not allowed to mislead or threaten people in any way, and this includes threating to arrest you. The Consumer Financial Protection Bureau (CFPB) and the Federal Trade Commission (FTC) work to ensure that creditors don't threaten arrest.
Congress passed the Fair Debt Collection Practices Act. This Act acknowledged that most people do want to pay their debts through channels like credit card consolidation, and the majority of their debts aren't intentional. Congress noted that when someone defaults on their debt, it nearly always happens due to some unforeseen event like overextension, unemployment, divorce, marital difficulties, or serious illnesses.
There are over 6,000 debt collection agencies in the United States alone, and roughly one in three people have a debt that is in collections. Most of these debts don't exceed $500.
Despite the fact that these are relatively inexpensive debts, over 44 states have debt collection companies partnering with prosecutors' offices and local courts to try and force people to repay it. In fact, there has been an alarming number of warrants issued due to almost every consumer loan or debt type. Medical bills, student loans, mortgage foreclosures, unpaid utility bills, rent payments, fuel bills, auto claims, credit card debts, and much more.
Can You Really Go To Jail For Not Paying Your Credit Card Debt?
Every state in the United States, either by statute or constitutional provision, makes it illegal for you to go to jail if you can't pay your debts. However, there are loopholes, and debtors are exploiting them. The court system can use their authority to hold people in contempt of court. This includes people who don't pay court-ordered installment plans or failure to comply with post-judgment orders. The specifics surrounding this include:
Some states allow courts to order you to either make payments or appear before the court. If you fail to comply, they can then hold you in civil contempt and issue a warrant for your arrest.
Some states allow creditors to sue people for payments. When you can't pay the debt, the court will order a warrant for your arrest for not complying with a court order. Your bail amount is typically the amount you owe.
If you have a debt from a payday lender, they can threaten or pursue arrest if your payment check defaults or bounces. They do this by saying that you were intentionally defrauding them.
Furniture and appliance stores that specialize in rent to own can request an arrest warrant from the courts if you default on your payments and don't return the furniture or appliances.
The short answer is yes. Debt collectors can exploit loopholes and make people who owe debts go to jail by using the court's power. However, payment arrangements can typically satisfy the court without you going to jail.
Little Known Facts About Credit Card Debt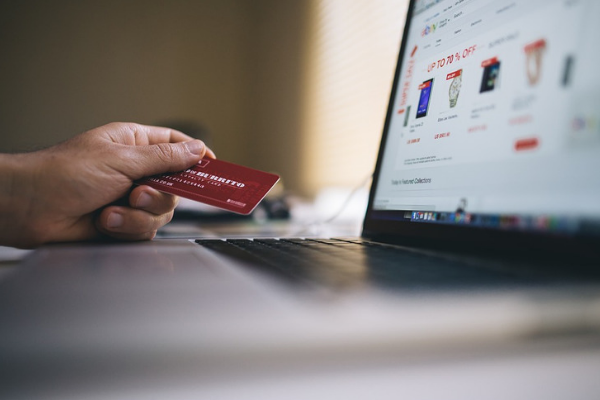 Now that you know you can go to jail for credit card debt, we're going to go over several little known facts. This way, you can be prepared.
1. Nearly 50% of Americans Have Credit Card Debt
The U.S. Federal Reserve found that 46% of Americans have some form of credit card debt. More distressingly, 60% of those same people reported to having the same amount of debt or more debt on the same credit cards than they had the year before.
2. A $5,700 Balance Can Take 10 Years to Pay Off
The national average interest rate on credit cards is 16.96%. If you paid $100 each month on your $5,700 balance, it would take you 117 months to pay it off. What's worse, you'll pay the $5,700 balance plus $5,995 in interest fees. If you increased your monthly payment to $500, you'd pay just over $500 in interest and pay it off in just over a year.
3. The National Average for Credit Card Debt is $6,000
In 2016, families in the United States had an average of $5,700. This is slightly better than the $5,900 average in 2013. However, families are still in debt despite the fact that they're earning more, the housing market improved, and there are more jobs available.
4. One-Fifth of Americans Have More Debt Than Savings
Market Watch found that one-fifth of Americans have more credit card debt than they have in their savings account for emergencies. 12% of survey respondents reported that they didn't have credit card debt, but they had nothing in savings as well.
Bottom Line
You can go to jail for credit card and civil debt thanks to loopholes. Americans have a lot of debt, and that debt total is rising. If you have debt, don't ignore it. Instead, contact your creditors and work out a payment arrangement. You can help dig yourself out of debt this way, and you'll get back to a healthier financial future.
See Also: How to Get Out of Credit Card Debt Fast