Easy Skin Care Tips Before Using A Bikini Trimmer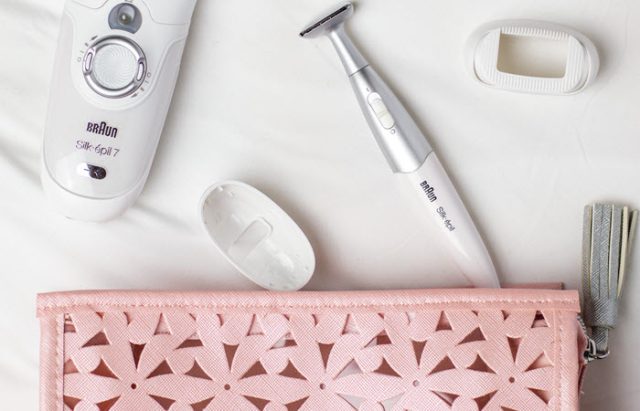 Before you know it, the summers will arrive at your doorstep, beckoning you to book tickets for a sunny beach holiday. By the time you have everything sorted and are just about to pack your swimsuits for the beach, you will most surely be reminded of defuzzing yourself. Should you be considering a quick shave or run to a salon for a Brazilian wax? Why not try trimming it yourself?
Bikini trimming is found to be one of the safest and most efficient ways of getting rid of unruly and unwanted pubic hair. This method is tested and vouched by many women as the safest hair removal option since the sensitive pubic skin is not much affected while you trim it.
Common Skin Issues Associated With Trimming
Why is everyone so nervous when it comes to trimming their pubic hair? Well, here are a few common skin issues that could crop up as an after-effect of hair removal.
Ingrown hair
They are painful and ugly looking bumps. Even though you are tempted to pick them up, resist it. Picking ingrown hair will lead to infection or serious scarring. Use acetylsalicylic acid-containing liquid religiously to help exfoliate the outer skin layer and free the hair inside. It can be used further to stop further ingrown hair as well.
Inflammation
Redness and irritation are common effects after trimming hair. Use a very mild anti-inflammatory cream that suits sensitive skin. Choose a cream with Aloe Vera, vitamin E, chamomile or hydrocortisone to reduce itching and soothe your skin.
Hyper-pigmentation
Using extra hot wax or piercing an ingrown hair out can cause pigmentation. Get a cream that has dimethyl methoxy chromanyl palmitate that helps fade darkness eventually and also prevent irritation and ingrown hair.
Skin Care Tips Before Trimming Your Bikini
When it comes to hair that's below the belt, trimming is more efficient as it removes unwanted hair without painful moments and at a much cheaper rate. In short, you don't have to pay to get plucked and yet, get desirably good results.
Trimming down there is convenient to most, but even experienced ones could use some tips. Here are a few things to consider for getting better results without much trimming hassle.
Prepare your skin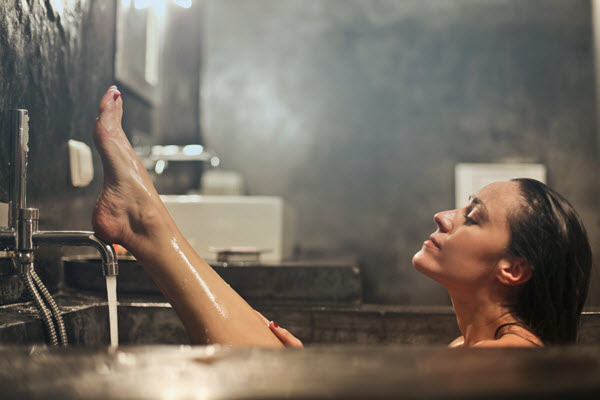 Consider a warm water shower or tub bath before the process. This will open up pores, thus making removal easier. It will also help make your hair follicles softer. If you are doing it outside your bath, use warm water towels to soak the area before proceeding.
Exfoliating is a must
Regular exfoliation is vital in keeping your skin young-looking, smooth, and radiant. It applies to your bikini area, too. Exfoliation helps prevent common skin problems due to trimming. It removes dead skin and makes the surface cleaner for better trim. Use a good scrub or just mix sugar and jojoba/almond oil for natural results.
Get the right razor
Invest in a good razor. You get bikini trimmers online as well as with other retailers. Keep your trimmer clean after each use. Hygiene is a top priority and a matter of your health. Once the trimmer loses its efficiency, stop using it and get a new one.
Use a good shaving foam or gel
Don't try saving a dollar or two here. Get a good shaving foam or gel that has good moisture content in it. Preferably get something that has jojoba oil, olive oil, coconut oil or Shea butter. You don't have to use it liberally. Just apply it on the bikini area in a way that you could still see the hair you are going to trim. A good shave gel prevents friction between skin and trimmer and gets out only what you intend to pull out.
Avoid much pressure
The hair down there is much coarser so that you feel tempted to put pressure against your skin. This is not a good strategy since it could cut and infect your skin. Go slow; just let the razor glide on your skin.
Trim in the direction of hair growth
Now start shaving slowly and steadily in the direction of your hair growth. It is advised to cut your hair around half inch short if it has grown too long or if you are trimming your pubic hair for the first time. Try to minimize the number of strokes to avoid bruising skin.
Trimming is meant to cut off your hair, not to give a complete shave. Keep that in mind while you do it. It is supposed to leave little stubble and give a little coarse feeling.
Once you finish trimming your bikini, apply a good amount of alcohol and perfume-free moisture. It is preferable to use a lotion containing colloidal oatmeal to calm your skin. Make sure you wear loose fitting panties just after trimming to allow some breathing space to your skin.
Decided On Trimming? Here Are Some Skincare Tips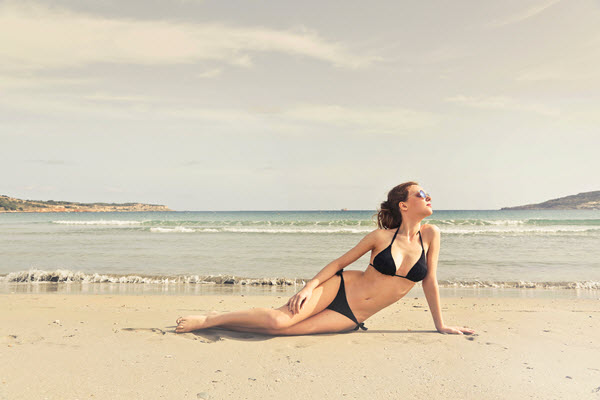 Take a look at some of the tried and tested tips on caring for your sensitive skin:
Itching and irritation due to growing skin: Use long, slow strokes while removing hair with the clean trimmer. Itchiness usually disappears after a few uses. You could also try Aloe Vera creams
Red bumps: Apply a specific ointment available in drug stores near you.
Shaving Gels/foams: Use only those which don't cause an allergy. Never use a new gel on your bikini area first. If confident, use your hair conditioner as your shaving gel.
Underwear: Avoid tight underwear immediately after trimming as it causes itching, ingrown hair, and irritation.
Moisturize before trimming: Use coconut or olive oil to moisturize the skin and soften the hair.
Make it wet: Always trim under the shower or when your bikini area is wet.
Cut long hair: Cut off long hair to make trimming easier, quicker, and less painful.
Check the direction of trimming: Try to keep trimming in the direction of hair growth to avoid nicks and cuts. If you do it against the hair growth, you might feel the pain that will eventually aggravate as you make it a regular habit.
See Also: How to Get Flawless Skin: The Best Tips You Should Know By Now