Bestow Life Insurance Reviews: Insurance Offers, Features, Cost, Pros & Cons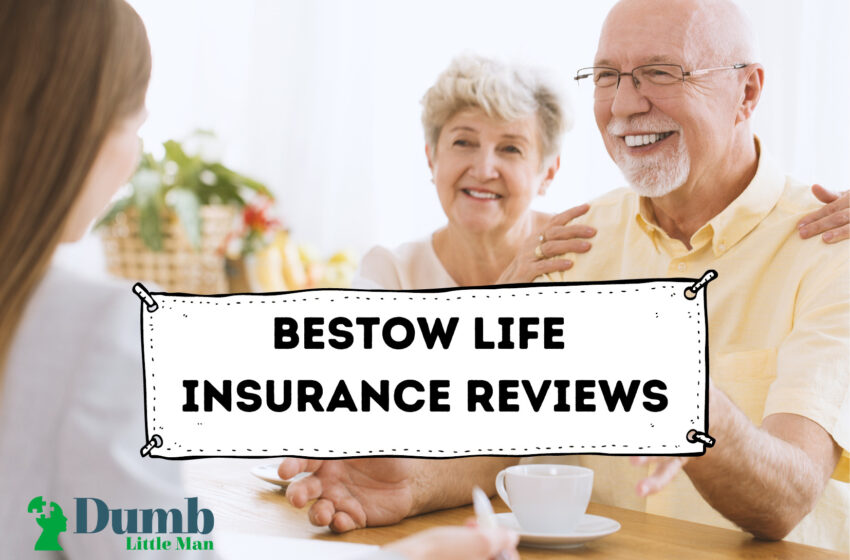 Life insurance policy coverage is an agreement between the insurer and the insured. Life insurance companies provide life insurance cover in exchange for premiums. The policyholder pays at periodic intervals or a lump sum to cover the entire policy. The policyholder gets the accrued sum at the expiration of the policy. The beneficiaries of the insured could also receive the lump sum if the policyholder is no more.
There are two types of life insurance cover. These include permanent life insurance cover and term life insurance cover. They both serve as life coverage to individuals but with varying periods of time. Permanent life insurance cover is also called the whole life policy. This type of policy remains active until the insured dies or stops premium payment. It could also be active until he decides to let go of the policy.
Buying a life insurance policy through insurance companies has been a rigid process. This involves submitting proposal forms, filling of documents, and evaluation by an underwriter, which could waste time. Evaluation to determine eligibility could take weeks which delays the process. Life insurance applications could suffer rejection based on the outcome of the evaluation.
To eliminate rigidity and wastage of time in the process, Bestow life insurance came on board. This life insurance company provides virtual life insurance coverage to qualified applicants. This process is mobile-friendly, saves time and no medical document is required. Details about applicants to determine eligibility are from the answers given to questions on the company's site. If qualified, the policy takes about 10 to 15 minutes of processing time.
Bestow term life insurance might have been in existence for a few years. However, it has strong backing from a highly rated life insurer. There is a partnership between Bestow and North American Company for Life and Health Insurance. The North American company for life and health insurance issues the term life insurance policies sold by Bestow to applicants.
Bestow Life Insurance Reviews: What is Bestow Life Insurance?

Bestow life insurance began operation back in the year 2016 as a digital insurance company. North America Company for Life and Health Insurance is the parent company. They issue life insurance policies sold by Bestow to citizens. Information are thus put together from the application submitted on Bestows' website online.
There is no inclusion of medical exam certificate and medical history as requirements. Thus, approval of policies takes as low as five to 10 minutes.
The life insurance cover offered by Bestow life ranges from 10, 15, 20, 25 and 30 years period of time. To enjoy various periodic range of term from life insurance cover, citizens must be between the ages of 18 and 60. Also, it is great for U.S citizens whose health status is good.
However, each of its life insurance policies has age restraints as detailed below:
10 years term policy is available for individuals between ages 18 to 60 years
15 years term life policy will be considered for individuals between the ages of 18 to 55 years
20 years term life policy will perfectly suit citizens between 18 to 50 years age range
25 years term life insurance policy is for individuals that fall within the ages of 18 – 45years who are non-tobacco users. Provisions are made for tobacco users on a separate condition. Men within the ages of 18-37 and for women 18-39years of age can have the term life insurance cover.
30 years term life insurance policy is for individuals who are non-tobacco users between the ages of 18 to 40 for female and 18 to 39 for male. Tobacco users within the ages of 18 to 30 for men and 18 to 31 for women may also apply for term life insurance coverage.
Bestow term life insurance policy has a flexible monthly premium starting for as low as $10 per month. Life coverage could also accrue to a minimum of $50,000 and $1.5million maximum lump sum over the period of 10-30 years.
Bestow life insurance is not rated either J.D power rating or A.M rating. However, its parent company, North American Company for Life and Health Insurance is rated A+ by A.M Best. Its strong financial strength in meeting all claim settlements and commitments made this possible.
How does Bestow Life and Health Insurance Work?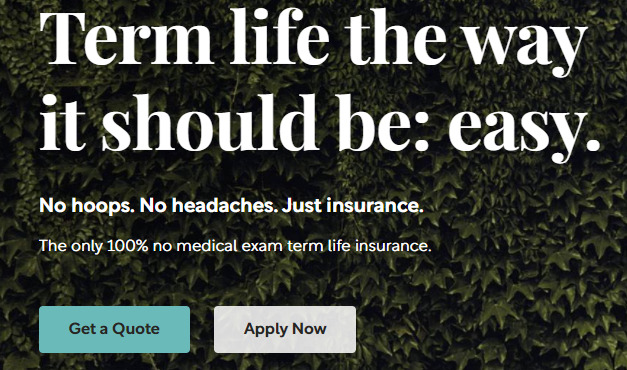 Health insurance aids payments for cost incurred by the policyholder on medical and surgical expenses. It merges the risks of huge health care cost over a group of people in exchange for premium. Thus, health insurance allows affordable healthcare for people.
Furthermore, Bestow term life insurance offers coverage to persons in good health. The coverage comes at an affordable premium. This company has also ended rigorous process of securing life policies from the insurance companies. With this, you can be sure of modest life insurance policies just as health insurance allows for affordable health care.
Bestow life and Health insurance policies target citizens who wants security for their lives. Term life policy could also secure the living of those dependent on the policyholder in the event of death. Likewise, Health insurance pays the beneficiary of the insured the lump sum covered in the event of the holder's death.
What are the Features of Bestow Life Insurance?

Bestow term life insurance is a quick fix online platform. It was recently developed to help customers apply for life insurance coverage with ease. It puts an end to the customary request for medical exam certificate. It is a purely digitalized process that eliminates all hassles attached to buying insurance products.
Quotes and application for coverage of all kinds of policies and approval becomes possible in few minutes. The following are some of the features of Bestow term life insurance:
Medical exam certificate is not required to obtain a policy with Bestow term life Insurance
The policies are open to customers between the ages of 18 – 60
Policies are issued by North American Company for Life and Health Insurance
The policy time frame ranges between 10-30 years
It is less time consuming
Payment of premium by credit card
Coverage of up to $1.5 million is available
Bestow term life insurance is available in majority of the states except New York
Click Here to Open an Account with Bestow (Official Page)
How much does Bestow Life Insurance Cost?
The minimum coverage for 25 year old applicants is $50,000 while the maximum coverage is $1.5million. This minimum and maximum coverage also holds for 35 year old applicants.
Who is Bestow Life Best For?
Bestow is a perfect fit for anyone who loves getting things done at every available convenience. Every individual who prefers to avoid stress associated with sales would enjoy the offer from Bestow life Insurance.
It also answers to everyone between the ages of 18-60 who wants a term life policy without the stress of medical exam. To benefit from the term life insurance coverage offered by Bestow, you have to be:
A United State of America citizen and resident
Healthy
Between age range of 18-60
Gainfully employed, student or full time homemaker
However, Bestow life does not offer coverage for anyone who has the following health challenges:
Kidney diseases that requires dialysis
Heart diseases condition
Cancer patients with an exception to (basal and squamous cell skin cancer)
Stroke patients
Diabetes patients below 40 years (exception given to gestational diabetes)
HIV patients
Alcohol and Drug abuse
Click Here to Open an Account with Bestow (Official Page)
Bestow Life Insurance Pros and Cons
The under-listed are the Pros and Cons of Bestow term life insurance:
✅ PROS
▶ The Process is fully virtual
Obtaining term life insurance through Bestow is totally done online. From obtaining premium rates to getting the policy documents, the process is virtual. It does not require any physical contact with the representative of Bestow. Live conversation is available both online and through calls.


▶ Modest Premium rates
Bestows term life insurance has a modest premium rate compared to other competitors. Premium rates begin from a $10 dollar monthly payment to every qualified applicant. Although, rates could vary due to age, health, and the coverage required. They are still at very affordable rates.



▶ Commission paid agents do not exist
Speaking to the representatives of Bestow is an option meant to satisfy applicants. They are salary-based and so they do not require extra payment in commission. Therefore, applicants can be sure of obtaining the best policy coverage through the support of Bestows' representatives.
✅ CONS
▶ Insurance Riders are not covered
Bestow term life insurance does not extend its coverage to riders at present. There might be included with time. It offers term life insurance to the policyholder alone. All types of insurance riders' coverage inclusive are not obtainable from Bestow.


▶ Limited coverage of $1.5m
The coverage available to applicants cannot exceed $1.5million. The maximum term life insurance coverage limit has just been increased. Therefore, applicants who are desirous are higher coverage would not find Bestow term life policy a suitable option.



▶ No Policy conversion
With Bestow life Insurance policy, conversion of the term to whole life policy is not applicable. Change in health status over a period of time does not permit conversion of policies when the term life insurance ends.
Bestow Life Insurance Compared to other Life Insurance Companies
| Insurer | J.D. Power Rating | A.M. Best Rating | Multiple Discounts | Gap Coverage |
| --- | --- | --- | --- | --- |
| Bestow | 3/5 | A + | No | No |
| Farmers | 3/5 | B++ | Yes | No |
| Progressive | 3/5 | A++ | Yes | Yes |
| Geico | 3/5 | A++ | Yes | No |
>>> Read More About Geico Insurance Reviews: Insurance Offers, Features, Cost, Pros & Cons
Bestow Life Insurance Vs Farmers
Bestow life has a minimum coverage of $50,000 for all levels, while Farmers has $75,000 as its minimal coverage amount. This gives Bestow an edge over Farmers because low income earners could easily afford a life policy. Bestow is more cost friendly compared to Farmers.
Bestow term life insurance quotes are easy to get online as compared to farmers who require such quotes from an insurance agent to complete the process.
Bestow term life insurance policy has five range period for policies. It varies from 10, 15, 20, 25 and 30years while Farmers' policy ranges between 10, 20 and 30 years. The extra range of policy would attract more customers to Bestow who might want coverage between those periods not covered by Farmers.
Bestow Life Insurance Vs Progressive
Bestow term life insurance offers five various types of term policies while Progressive offers four. The left out period is an edge Bestow capitalizes on greatly to gain more applicants.
North America Company for life and Health Insurance is the sole underwriter for Bestow. However, Progressive sells her policies through eFinancial but are underwritten by various providers. With respect to customer satisfaction, this places Bestow ahead.
Bestow term life Insurance does not require any medical examination. However, this is a requirement for Progressive. Most applicants would opt for a policy like Bestows because medical exams are absent.
Click Here to Open an Account with Bestow (Official Page)
Final Verdict: Bestow Life Insurance
If you've been searching for basic term coverage for life insurance, and don't wish to have medical exams then you should choose Bestow. This is because they provide you with a convenient and quick solution. Just go online, get your quote, and apply for your desired coverage.
Bestow Life Insurance FAQs
The following questions that could be asked by potential applicants are hereby answered to enable a better understanding of how Bestow operates
Is Bestows' Life insurance policy renewable after the expiration of the previous term?
The term life insurance policy offered by Bestow only has an option to apply for fresh coverage but is not renewable. Most commonly at the expiration of term contracts, an option for continuous payment applies at a changed rate. It is called the annual renewability period.
Does the conversation option apply in Bestows' term life insurance policy?
The conversation option means switching an existing policy to a whole life policy without the provision of any insurance proof. The does not apply in Bestow term life insurance coverage.
Who is the underwriter to Bestows term life insurance policies?
Bestow underwrites the policies although being issued by North American life and Health insurance. An in-house underwriting process is adopted by Bestow to affirm the risks associated with the policy.
Does Bestow ask health questions since they do not require medical test exams for their policies?
There are basic health questions that require answers to confirm eligibility. They include medical history, disabilities, HIV, Tobacco use, and Weight loss. Answers provided to these questions will help determine the eligibility of the applicant.
Click Here to Open an Account with Bestow (Official Page)
Like this Article? Subscribe to Our Feed!
Vanessa is a mom of 3 lovely children and a software geek. Outside of her career as a health and wellness instructor. She enjoys writing and researching on topics such as finance, software, health and culinary.