13 Best SEO Tools To Boost Your Rankings in 2023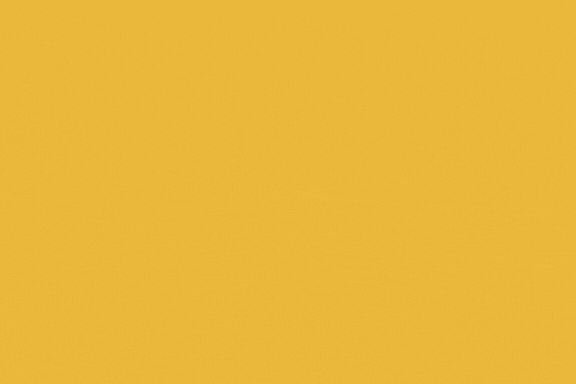 Search engine optimization is important if you want to increase the reach of your brand. It helps promote your brand that will boost your sales.
Many SEO tools are available that will help you fulfill your marketing strategy. Some SEO tools are paid while some are available free of cost.
Here we tell you about the best SEO tools that marketers use in 2022. So save your time and check out our list of different tools.
This article is guaranteed to add value to your digital business.
Best SEO Tools in 2022
13 Best SEO Tools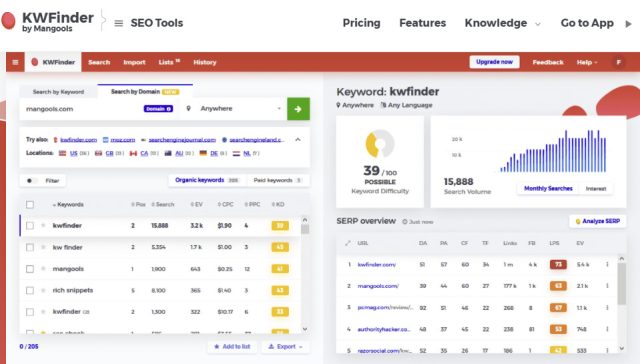 These free SEO tools are best for affiliate marketers, SEO agencies, and bloggers. It is famous because of the attractive web pages, google ads, search volume, and link building.
Mangools has a creative user interface that allows beginners to use it efficiently. Moreover, it supports SEO skills so that visitors' reach increases quickly.
In addition, to do the link building, Mangools contains all the powerful free SEO tools that make it better. Also, it helps to see the competitor's ranking for the specific keywords.
Furthermore, you can check the historical data of your competitors. This free SEO tool gathers the results from 50k locations and optimizes the content.
Here are some key features of the Mangools that you should know
Broken links analysis
Keyword research
Competitors analysis
Rank tracking
How does it work?
It is difficult to rank the index page with the SEO keyword tool. But thanks to these free tools as they give detailed SERP previews with authority metrics.
These SERP features will help to increase the click-through rate of the index page.
This ranking tool provides regular results. So that you can see the daily performance and share progress with interactive ranking reports.
Pros
Interactive user interface
Provide genuine results
Generate quality data
Keep track of multiple projects
Cons
You have limited time to check the data
Proper knowledge is required to use all tool
Price
Basic Price: $29 per month
Premium Price: $39 per month
Agency Price: $79 per month
#2. Best Competitor Analysis: ToolSpyFu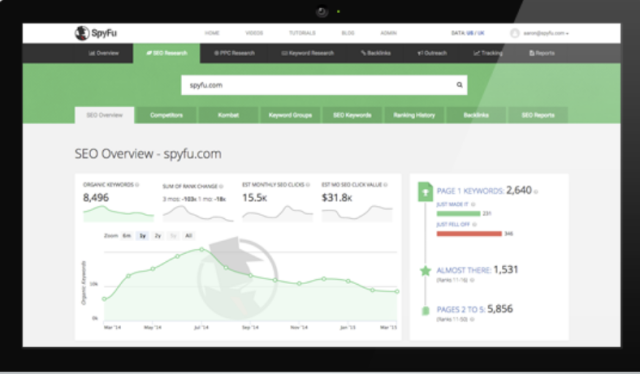 As the name says, this best free SEO tool, helps is spying the competing websites. This tool is so efficient that it will show the data for the past 15 years.
You only need to search the relevant keywords in the search bar. And it will fetch the results with complete google history. This tool is suitable if instead of optimizing your domain.
You want to focus on tracking your competitors. It has the best SEO plan that tracks 7 billion search results and 110 million domains.
To show this information SpyFu has a clean user interface. By using this tool, you can track the traffic sources, backlinks, Google AdWords spends, and top-ranking keywords.
Here are some features of ToolSpyFu that you will love.
Data Exports
Backlinks Searches
Paid Keywords
In-depth SEO reports
How does it work?
SpyFu helps to do the organic search on the competitor's strategy. Also, SpyFu is the best digital marketing tool for you. Because the strategy you make doesn't have to work.
Marketing strategy only works in specific cases. So if you do not know how to make a strategy. Then by spying on the competitor's strategy will help you to make the one.
Similarly, if you are having keyword difficulty. Then by checking the google as spends of your competitors. You will know how much you should spend to get a good rank.
In addition, you can view the 20 years old data of your competitor's website. By checking this information, your focus is diverted to your website.
And you will know what campaign you need to get the better google's search results.
Pros
Provide better competitive analysis
Collect a huge amount of quality data
Use creative strategies
User-friendly interface
Cons
Data analysis is too deep
User interface clutter sometimes
Price
Basic Price: $33 per month
Advanced Price: $58 per month
Team Price: $199 per month
#3. Full-suite marketing tools: SemRush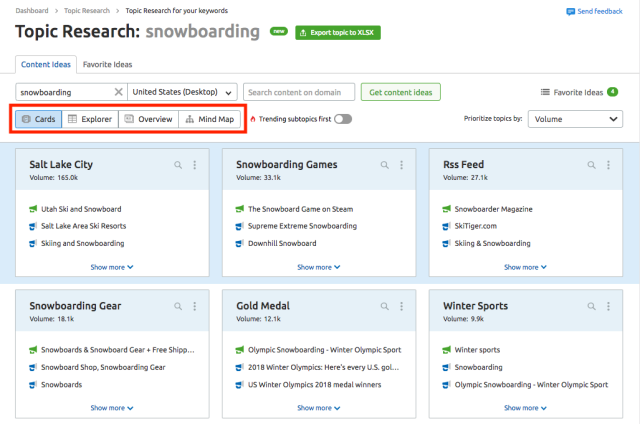 Among the top SEO tools, SEMrush is the best SEO tool for professionals. Also, SEMrush is the complete tool suits that improve online visibility.
And it helps to discover marketing insights. Therefore it can help the marketers to do the multiple services easily.
These services are SEO, Marketing Insights, PPC, Keyword Research, SMM, Content marketing, and much more.
In addition, from just one seed keyword, it can generate thousands of combinations. Therefore, it is considered the best SEO tool with more than 20 billion keywords.
Furthermore, it has a strong content marketing tool. To get the specific keywords for your website you should use these tools. As it provides better ideas to attract the audience.
Here are some best features of the SEMrush that you should know.
Domain Analysis
Backlink Analysis
Site auditing
Link building tools
How does it work?
Among all keywords research tools, this SEO tool provides a better content plan. Also, to fill your gaps.
You can identify the topics that make your competitor's ranking high. Moreover, it uses the on-page SEO checker to pinpoint the weakness of your website.
This SEO suite takes data from different sources. So that you can make a better strategy for your website.
Pros
Easy to use
Provide quality data in bulk amount
Collect PPC data
Have 3 different channels for support
Cons
Only provide data for Google
The interface is not so responsive
Price
Pro Price :$119.95 per month
Guru Price: $229.95 per month
Business Price: $449.95 per month
#4. Best Overall SEO Tool: Ahrefs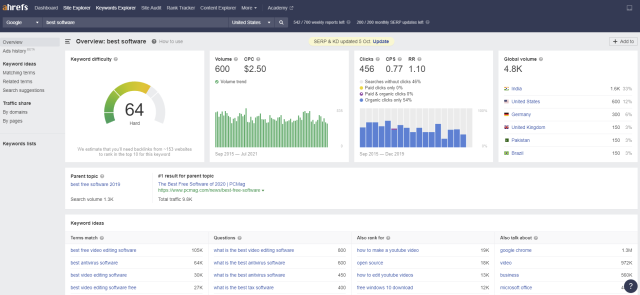 It is one of the best SEO tools because it provides all-in-one facilities. Ahrefs provide tools for SEO analysis and backlinks.
After Google, it is considered the largest website crawler. For competitors analysis, Ahrefs has more powerful tools.
By using this SEO tool you can check how many backlinks your website needs to rank for a special keyword. This feature is known as the Site explorer.
You can take benefit from this feature when you want more profitable keywords for paid and organic search.
It also helps to search the competing site's backlinks and to outrank them in the SERPS, reverse engineer their strategy.
Furthermore, with the help of content explorer, you can see the latest trends and what people find interesting on social media.
This information will help you to create the content according to people's requirements. And when you promote the content, they will surely come to view it.
Here are some features of Ahrefs that you will love.
Dashboard
Notifications
Performance Matrices
Referral Tracking and much more
How does it work?
It is one of the best SEO tools online that provide the Site Audit tool. With the help of this feature, you can identify SEO issues.
For Example, HTML tags, Javascript problems, and slow-loading pages. Its keyword tool runs on the world's largest database of 7 billion keywords.
In addition, the content explorer is used to identify the top-performing content in the niche. Ahrefs sorts the results by domain rating, traffic value, and social shares.
Moreover, by using the keyword explorer that Ahrefs provide. You can get more relevant ideas for keywords and traffic estimations.
Pros
Contains more powerful tools
Gives score to the site
Provide courses to learn the SEO
Better processes for the best strategy
Cons
Steep learning curve
The accuracy of some data is questionable
Price
Basic Price: $99 per month
Advanced Price: $179 per month
Premium Price: $399 per month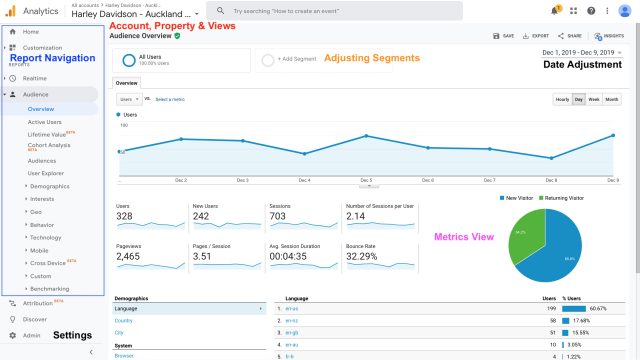 For technical SEO analysis, professionals use Google Analytics. Because it comes with statistics and basic analytical tools.
These powerful tools help in SEO and marketing work. Therefore, this SEO optimization tool is added to the professional's toolkits.
To access the google analytics tool all you need is a signal Gmail account and a good internet connection. Because this SEO tool is free.
Especially for the marketers, the Google marketing platform provides free analytical services. These Analytics helps you to see the SEO performance after you apply the SEO strategies.
Furthermore, this tool helps to collect visitor insights and track the performance of the website. It also helps organizations to make better strategies to attract customers.
That's why it is one of the best free SEO tools. Also, to analyze the keyword ideas and broken links, there is no better place than Google itself.
You can also check from which domain the audience is coming. Besides that Google Analytics has some more features.
Track goals
Custome reports
Audience reports
Flow visualization
How does it work?
Your SEO efforts will not bring the right results. If you don't apply them in the right direction.
Therefore, you need to check whether your search engine strategies are working or not, there is google Analytics.
It is one of the free tools that will help you to track your website information.
By using this tool you can get details about pages visited, visit time, and time that people spent on each page.
Pros
Provide free information about company and website
Easy to use
Valuable insights boost the business
Provide free services
Cons
Reports are less knowledgable sometime
Not all the features are available in a free trial
Price
Basic Price: Free trial
Advanced Price: According to the package
Check out Google Analytics here.
#6. All-in-one SEO tool:

Moz Pro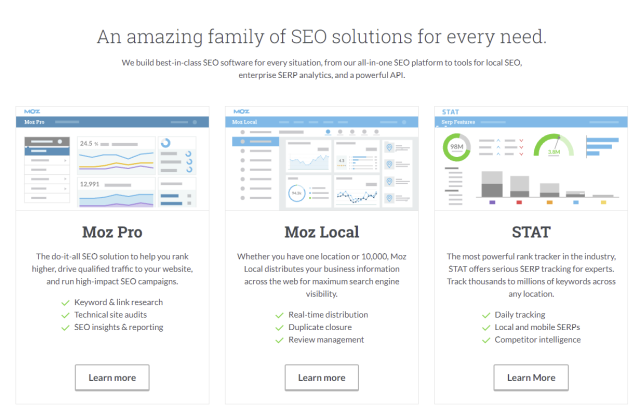 In the list of SEO tools online, MozPro is another famous name. It comes with powerful digital marketing tools.
Therefore, it is considered the competition of SEMrush and Ahrefs. It collects the weekly crawl reports, to prioritize the technical SEO.
These reports also include information about 404s, metadata, and duplicate content. It is one of the webmaster tools.
Furthermore, it helps to find content-related keywords. So that the quality of your content increases. Because Google ranks the websites that have high-quality content.
That shows the domain and page authority of your website and its pages. Here are some best features of MozPro.
Keyword Clustering
Bulk upload keywords by CSV
Filtering in keyword suggestion
Format annotation in custom reports
How does it work?
It collects SEO data on weekly basis to provide better SEO rankings. Instead of focusing on the competitor's website.
It helps to see the analytics of your website. It displays the site information through domain analysis, external links, and meta tags.
Furthermore, for backlink analysis, you can use the backlink research tools and keyword research tool each month for free 10 inquires.
Pros
Fast crawling
Monitor keyword ranking
Generate SEO reports
Find and fix crawlability issues
Cons
Navigation to the tool is not easy
Reports are not customized
Price
Standard: $99 per month
Medium: $179 per month
Large: $249 per month
Premium: $599 per month
#7. Planning & optimization tool: MarketMuse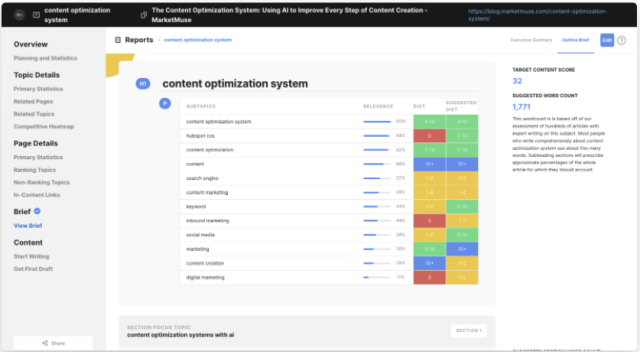 Among free SEO tools, the Market muse is considered the best because it is powered by AI. It helps in getting better keyword ideas by doing efficient keyword research.
This tool help users to publish more optimized content on the website. It was created to mainly focus on the backlinks instead of keyword research.
So that it can measure the authority and comprehensiveness of the website. According to the search engines results, it provides the topics.
That will help you to write creative content. Besides, the following are some amazing features of MarketMuse.
Link-building suggestions
Competitiveness of the topics
Visual Heatmap
How does it work?
To rank your website through the content, this tool does efficient keyword research. These free SEO tools help you to create unique content.
By using the Google keyword planner. Because the google keyword planner tool generates the trending keywords that make the content unique.
And you should include such keywords in your content. To make sure search engine ranks your website in top place.
Pros
Provide valuable insights to improve the content
Help in making the right strategies
Improve the use of keywords
Provide competitive topics
Cons
The left panel always has an ad
Sometimes provide random recommendations
Price
Free: No fee
Standard: $149 per month
Premium: $999 per month
#8. AI-powered tool: Frase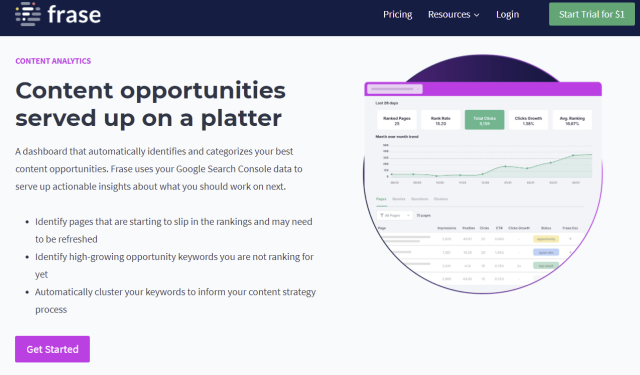 It is included in the list of best SEO tools because it is powered by AI. By using this tool, you can create more focused and relevant content.
So that you can make better web pages and SEO blogs. By using competitive analysis and SEO keyword tools, it generates the right keywords according to the content.
Among all SEO tools, Frase is better because it provides quick results. To increase the speed, it prefers the top 10 web pages results and related topics.
Besides all this, Frase comes with the following features.
Topic idea generation
Question idea generation
AI created content
Frase answer engine
Researching and creating content
How does it work?
By writing the content in the text editor of Frase, you will see the quality of your content. Because the keyword insights pop up on the side.
In this pop-up, you will see all the broken links and SEO metrics that help to make the content better. In addition, it allows you to add the question feature.
By adding this feature, your website will look like Reddit and Quora. Here people can give the answers relative to the content.
Pros
Provide brief content
Content optimization
Modeling of topic
Give the facility of question feature
Cons
UI is not attractive
Not suitable for beginners
Price
Basic Price: $44.99 per month
Team Price: 114.99 per month
Enterprise Price: according to features
#9. Best SEO plugin:

Yoast Seo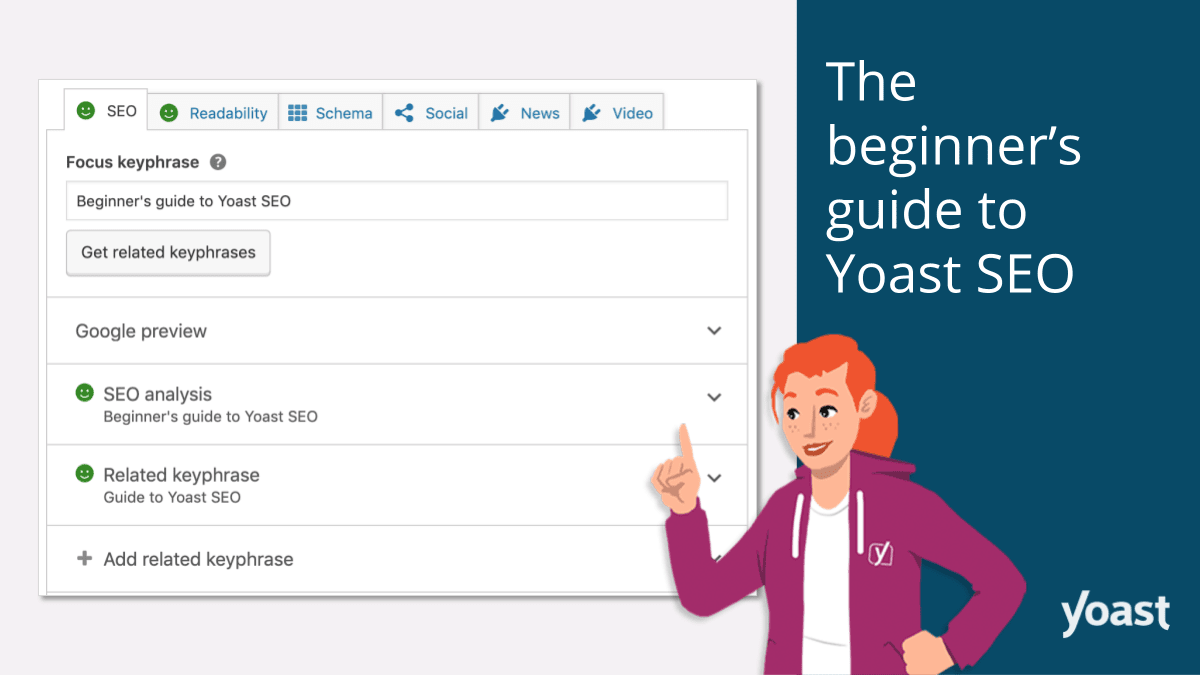 Yoast is the most famous SEO plugin of WordPress. It helps in site audits and makes the content and keywords optimize.
To use this tool, you need to install the plugin. After the installation, it will appear on the pages that you create.
And through the instant SEO metrics, you can see results and make better own SEO strategy. So that you can easily rank your WordPress website.
Here are some more features of the Yoast plugin.
Elementor integration
Estimated reading time
Enhanced slack sharing
Internal linking blocks
How does it work?
Yost tool help to optimize the content and keywords that increase the rank tracking. On all the pages, that you create on WordPress.
You can see the analysis. If the analysis is good then continue to read the content. Otherwise, make your content better to increase the search engine rankings.
With the help of bing webmaster tools Yoast SEO, you can see the rank of your website. Furthermore, its robust version is available.
Pros
User-friendly tool
Work as SEO proofreader
Fix website flaws
Prevent feed from content scrapers
Cons
Do not always understand the intent
Plugin sometimes waste time by random searching
Price
Basic Price: $89 per year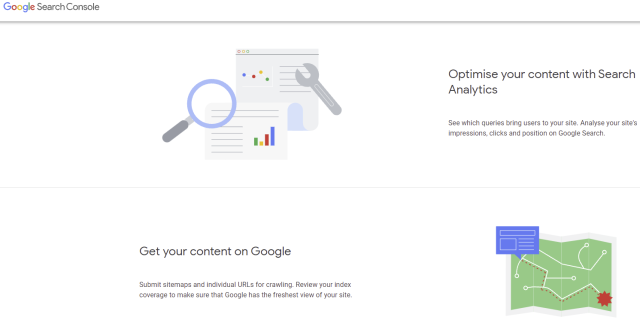 For better competitor research, among most SEO tools Google search console is the best tool. It helps to resolve server issues.
So that your site can rank on the google search results. It focuses on the internal and external links to increase the site reach.
To make the responsive website coding is involved. And in typing people can easily make mistakes. By running the code programmer learn about the bugs.
But by running the website you can not decide where the problem is if it does not open correctly. And there are many reasons due to which the site can stop working.
But thanks to this amazing SEO tool as with this site audit, you can improve rank tracking and increase security.
Furthermore, you can use these SEO keyword tools to make adjustments without negative impacts. Here are some features of the Google search console that you should know.
Keyword rank tracking
Google analytics integration
Localization automation
Dashboard
How does it work?
For better search engine results pages, you should verify your website by adding code to your website. And for indexing, it submits an XML sitemap.
These free SEO tools help you to check pages that are indexed by Google. This information is useful for you.
As the main purpose of the SEO tool is to increase the rank and by using the right strategy you can fulfill this goal.
Furthermore, you can change the SEO strategy if SEO tools do not provide the appropriate results. And if you get a good ranking then continue to follow the strategy.
Pros
Optimize content with search analytics
Get your website on google
Understand how google see your webpages
Fix issues of the website
Cons
Difficulty in understanding the results
Do not provide a lot of suggestions
Price
Free web service
Check out Google Search Console here.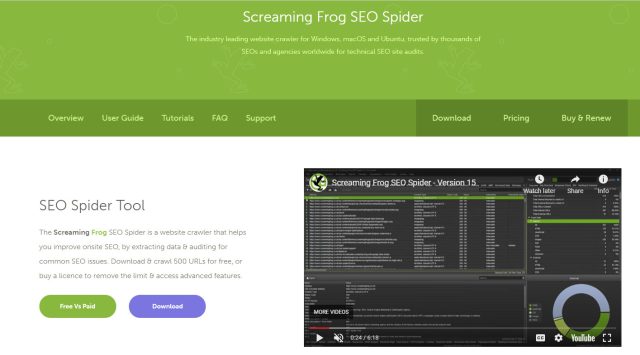 Major search engines use the Screaming frog. Therefore, it becomes the leading website crawler. By using this free tool you can check the SEO errors of your website.
If you do not check these errors they could be harmful to the users that visit your website. It will tell you the backlink analysis, missing metadata, and redirects.
To evaluate the site architecture, it generates XML sitemaps. These free SEO tools help to identify duplicate content.
In addition, the following are some other features of Screaming fog.
Link management
Keyword research tools
Keyword rank tracking
How does it work?
This search engines crawler review your directives and robots. To make sure those pages remain out of sight that you do not want to show on the Google search console.
Furthermore, for better keyword research you can integrate this tool with search console, google analytics, and page speed insights.
It will help you to cawl better insights into your website and its performance.
Pros
It can crawl in javascript
Identify multiple opportunities for improvement
Best for small and moderate SEO checks
Do the technical analysis of the website
Cons
The user interface is not attractive
Comes with a limited documentation
Price
Basic Price: £149 / $204.45 per year
Check out Screaming Frog here.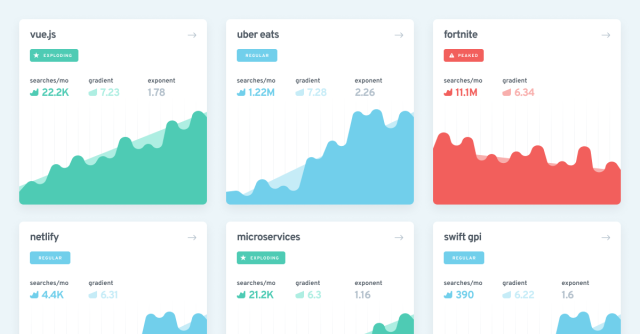 This best SEO keyword tool, help you to select the right topic according to your niche. Writer's block is the common thing when they want to do something creative.
And according to the google search console, content plays an important part to rank the website.
Also, it is included in the one the search engines factor for site ranking. Therefore, by using the exploding topics you will get creative ideas.
Based on the google ads and search volume, it brings the best topics. This information will help you to write creative content and provide a competitive advantage.
So use the exploding topics and bring efficiency to your work. This efficient tool helps you to get only topics in which you have an interest.
To make sure in a short time you can select the right topic and produce creative content. And selecting the right topic is necessary.
Because if you just write the content on a random topic. Viewers will not appreciate it and start to lose interest in your work.
So believe in this SEO tool when you can not think of anything. Besides selecting the topic according to niche, here are some other features of exploding topics that make it the best free SEO tool.
Work Efficiency
Thought Leadership
SEO
How does it work?
This tool shows you the topics according to google trends. You can see not only the name but the performance of each topic through the graph.
This is real-time competitive research which means you can access the data for a limited time. If you do not use the information.
Your competitor will use it and you have to search again what you can include in your content by refreshing the website URL.
So if you ever get writer's block, use this amazing tool and get the list of trending topics. And make sure to select the right content before anyone else does it.
Pros
Save marketing time
Boost SEO performance
Helps to take better decisions
Provide better competitor analysis
Cons
You need some knowledge before using it
Different trends show a false growth matrix
Price
Entrepreneur: $97 per month
Investor: $247 per month
Check out Exploding Topics here.
#13. Content Optimization Tool: Clearscope
To perform keyword research, the clear scope is considered the best SEO keyword tool. Because it is powered by AI.
It is specially designed to make the content writing better. And it helps professionals to increase their website rank with creative content.
As creative content have importance in the website ranking algorithm. To see the quality of the content and the number of related keywords.
Copy the content and paste it into the text editor of the clear scope. This keyword tool will show you the list of important keywords that you include in the content.
Also, it will show the content that matches the other website content. In this case, you should update the content but make sure the meaning of the content does not change.
And you can also use this list of keywords to create the ad. Because the PPC ads help to promote the website in a short time.
And remember through ads you can only drive the traffic if you use the right keywords. Besides that, there are some other features that you should know.
SEO reporting
SEO content and ranking
Metrics
SEO auditing and monitoring
How does it work?
Among all keyword research tools, this tool provides organic keywords. Because by including these keywords the tank of the website increase quickly.
For keyword analysis, this tool has an easy grading system. It measures the content quality and shows the website score.
Base on the particular keyword that you include in the content. You can easily use the Clearscope text editor with the help of WordPress and GoogleDocs.
Both are free platforms and allow you to create unlimited documents. Moreover, you can share these documents or add collaborators.
Pros
The community provides support to beginners
Easy to use
You can share the reports
Keep SEO the top priority
Cons
Available at a high rate
The grading system is not transparent
Price
Essential: $170 per month
Professional: $350 per month
Enterprise: custom pricing
How We Rank the Best SEO Tools?
We rank the SEO tools according to its key features and price. A good SEO tool should help you study the strategies of your competitor.
And provide valuable information to make better strategies. Therefore, with the help of these tools, you can drive traffic and boost your ranking.
All SEO tools provide the best features but may function differently. It is not good if you select the trending tools.
Because it won't necessarily fulfill your business needs. So always pick according to the what you need.
Select the tool that has features that will do your specific work.
How to Choose the Best SEO Tools for your business?
Before buying the best SEO tools you should review your marketing requirements. Because the right SEO tool for you will be the one that fulfills all your requirements.
If you need to understand your competitor's strategy. Then select SpyFu but if you want to optimize your content. Then you should select Clear Scope or Yoast SEO.
Because both these tools focus on content optimization rather than spying on competitors' strategies.
Therefore, if you select the wrong strategy, it will only cost you money and may not provide any benefit. So always select the SEO tools according to what will work best for your business' needs.
Conclusion: Best SEO Tool
Have you decided which SEO tool to use?
Each tool has features that will help you in increasing the viewers and revenue. But each tool specializes on different sets of functions. Thus, you should carefully read each tool and see which suits you best.
Our top pick, Keyword by Mangools is the best tool for a good reason.
Because it takes care of the whole site including links, structure, keywords, and content. Also, it's interface is user-friendly especially for beginners. Give it a try and you'll know we're right!
SEO Tools FAQs
What is Search Engine Optimization?
The process of enhancing the quantity and quality of the traffic on the website is called search engine optimization. It also helps to boost revenue and demand in the market.
SEO focus on the keywords as they help to increase the quality of content. Using more keywords is not recommended as the content will look inappropriate.
Similarly, if you use fewer keywords then it will not affect the ranking. Therefore, SEO tells the appropriate amount so that your website gets ranked without having any negative effects.
Are there free SEO tools?
Most of the SEO tools are not free because of the services that they provide. But still, there are some SEO tools provide free services.
For example, Google Search Console and Google Analytics. Both of these SEO tools are free but remember they do not provide multiple facilities as other SEO tools do.
Like this Article? Subscribe to Our Feed!
Vanessa is a mom of 3 lovely children and a software geek. Outside of her career as a health and wellness instructor. She enjoys writing and researching on topics such as finance, software, health and culinary.