5 Ways to Woo Her This Holiday Season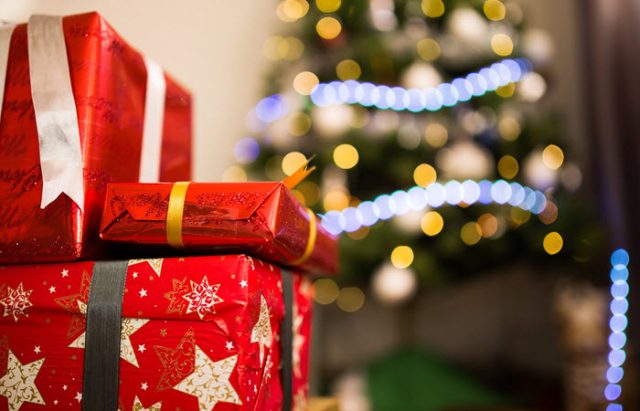 Gift giving can be tricky for many of us guys. We're never quite sure what to get our loved ones, how much to spend, where to shop, or even how to wrap the gift. Perhaps your partner takes care of everyone's wish list and you have it pretty easy. That is, until it's time to shop for her.
Here are five tips to help you woo her this holiday season. Follow these and you won't be left wandering the mall on Christmas Eve searching for the perfect last-minute gift for the woman in your life when the shelves have been picked bare.
Pay attention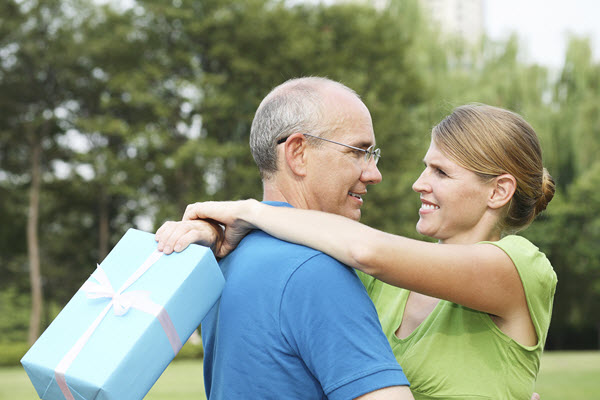 Most women drop hints to their partners constantly. They linger at a too-expensive sweater. They talk about the sweet new technology a friend has. They mention how much they love the boots their co-worker was wearing at the office party.
We can be more intentional about listening for these clues. You probably hear them all the time, but you either do not catch them or just brush them off as small talk. Dig a little deeper when she starts talking about something like that to see if it's something she'd love under the tree come Christmas Day.
Buy her an experience
Picking out clothes, jewelry, and home decor for someone else can be difficult especially if you just aren't sure of her taste (even after 10 years of marriage). Surprise her this holiday season by planning a date together. You can book a wine tasting package, buy tickets to the musical she's always wanted to see, or plan a getaway weekend.
Think about things you have always talked about doing and pull strings to make them happen. She'll love your thoughtfulness and intentionality with this gift, especially if you do all the legwork (like arranging childcare).
See Also: How to be a Good Husband to Make Your Life a Bed of Roses 
Pamper her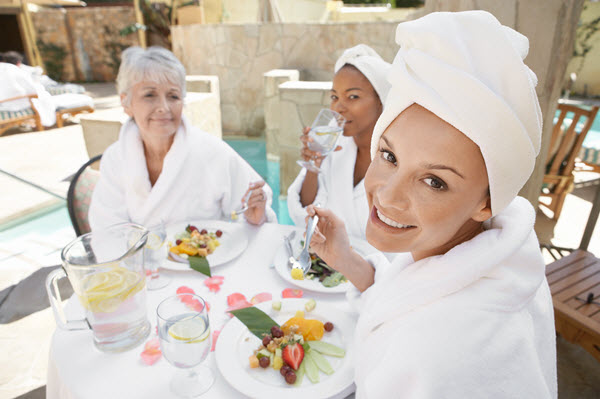 Mothers are always taking care of everyone. It's in their nature. So this year, take care of her. There are probably several luxuries the woman in your life would love to have but would never splurge on for herself.
Buy her a certificate for a massage, pedicure, or facial. Score even more points if you plan it with a friend's husband and get it to where your ladies can go together. She'll be singing your praises over and over as she relaxes her troubles away.
Get the kids involved
It's so easy to make the holidays all about the kids. But why not teach your children when they are young that life—and holidays—aren't always about them?
Take them shopping and let them pick out a gift for mom. Or, take them to a local craft fair and let them make something special for her. She'll love getting a separate, thoughtful gift from her children.
Surprise her with a service
For some women, there is nothing better than having something unexpected taken care of for them. Hire a professional to deep clean the house the week before the holidays so she doesn't have to worry about it. Take her car in and get it detailed inside and out. Order a meal service like Blue Apron, so she doesn't have to worry about meal planning and prepping for a few days.
Giving her the day or night off by taking care of something on her to-do list will win her over time and time again.
See Also: 10 Ways To Woo A Girl The Right Way! 
The holidays are a fun time to think about how we can show love to the people we care about the most. Sometimes it can get so tricky and difficult that we run out and buy the first necklace we see or perfume we smell. Instead, think about your partner, what she likes and values, and then take one—or all five—of the tips above and really woo her this holiday season.
Like this Article? Subscribe to Our Feed!
Dr. Kurt Smith is the Clinical Director of Guy Stuff Counseling & Coaching, a Northern California counseling practice that specializes in helping men and the women who love them. His expertise is in understanding men, their partners, and the unique relationship challenges couples face today. Dr. Kurt is a lover of dogs, sarcasm, everything outdoors, and helping those seeking to make their relationships better.