6 Best Fitness Tools To Help You Actually Achieve Your Goals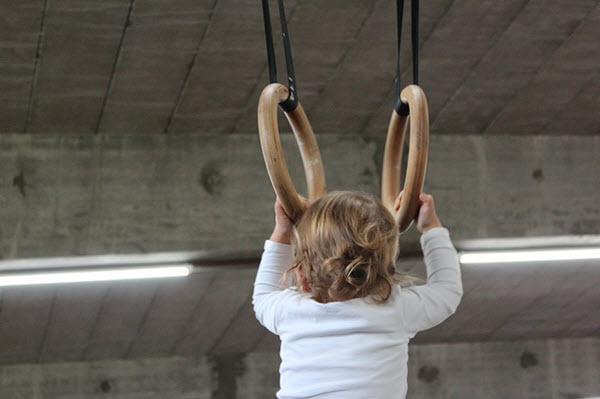 Keeping a resolution can be difficult. What's even harder is attempting to achieve something when you don't have the right tools.
If your goal is to improve your health and overall strength and flexibility, here are 7 great fitness tools that will make your goals a little easier to keep.
Gymnastic Rings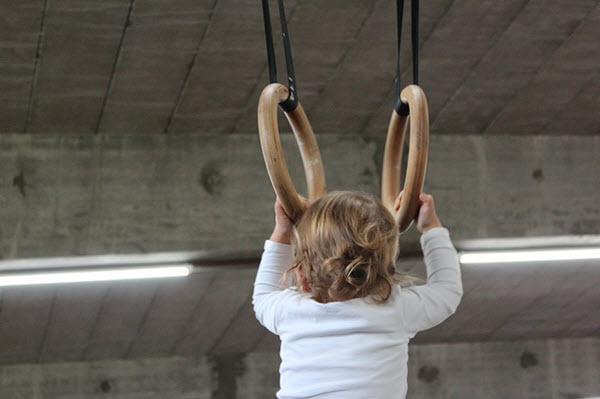 Gymnastic rings have been nearly forgotten, only remembered as a strange spectacle once every four years as we see them in the Olympic games. However, gymnastics rings are making a big comeback. You'll find them in nearly every crossfit gym – and for good reasons.
You can do a hundred different bodyweight exercises on these things and work nearly every muscle in your body. They take up very little space, making them the perfect addition to your home gym.
See Also: 19 Ways to Get Motivated to Exercise
Indo Boards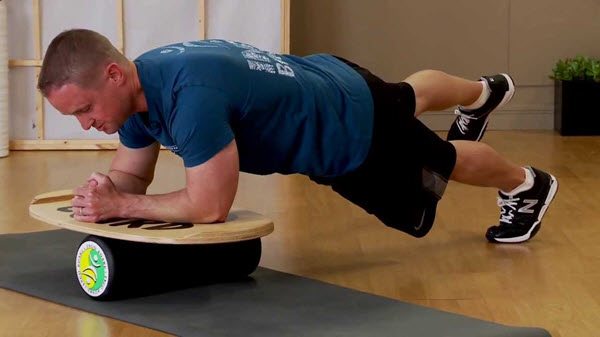 Indo Boards were once popular among surfers and skate boarders as a way to practice balance. Now they're showing up all over corporate gyms. Primarily, they are used to build balance and auxiliary stabilizing muscles; however, people are coming up with all kinds of great ways to turn them into exercise machines.
Much like using free weights, they provide more stabilizing opportunities in weight lifting than a machine. The balance board allows the use of more muscle groups while targeting specific areas.
Incline Treadmills
Incline treadmills are the latest and greatest in the treadmill market. A 10% max incline is good and quite available. A 15% is even better. But why not consider going all out with a 40 percent max incline? More incline means more calories burned.
An average 200-pound user walking at 2 mph for 20 minutes burns 87 calories. If you increase your incline to 40 percent, that same user burns a whopping 381 calories in just 20 minutes. Not only are you burning more calories in less time, you're getting a ton more tone in your tush and increased options for use on one machine. If you were to pick just one machine to keep in your home, it should be the treadmill.
Foam rollers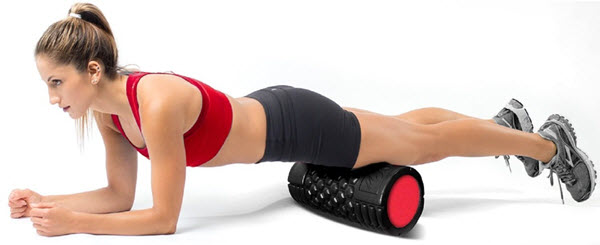 You've seen them at the gym and, maybe, even in your friends home. Not only are they great for rehabilitating injured muscles, but foam rollers are a big part of a healthy runner's warmup and cooldown routine.
They can be used to improve circulation and break up motion-limiting knots in muscles. They can also spare you the pain of delayed-onset muscle soreness. Using a foam roller to roll out your overworked muscles and break up the lactic acid created by exercising will allow you to keep working the day (and second day) after a solid workout.
Jump Rope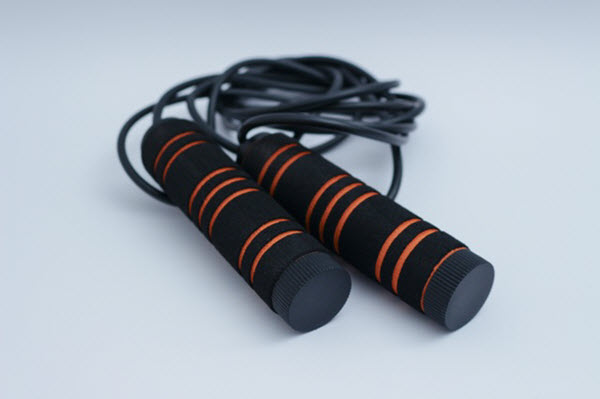 Jump ropes aren't just for the childhood playground. They are a serious, effective fitness tool, too. Jump roping puts you in the express lane of fitness.
They can be used to increase the fast-twitch muscle fibers in legs to level up your sprint game. They can increase your cardiovascular strength, too. It's a very cheap and available means of exercise which is also good for the lymphatic system.
Fitness Apps for Android and iOS
There are countless programs online that can create and guide you through a tailored fitness plan. The C25K app is reaching new heights in popularity.
Use the official C25K app to go from sitting on the couch to your very first 5K. The app and website lay everything out in easy to understand, actionable goals. The way this program works helps even the laziest of runners feel like they're capable of more.
Another highly rated program is iFit, created by ICON fitness. If you have a machine (treadmill, elliptical, etc.) made by ICON fitness, it's likely you can pair your device to your machine for great data tracking. iFit provides customized exercise routines, training routes powered by Google Maps, a social network, goals and competitions, and coaching.
See Also: 8 Fitness Hacks That Will Make Your Life Better
Goals are hard to keep when you don't have the right tools to accomplish them. Before setting out to start on a new goal, gather up the right tools, write down your reasons for the goal you've set, and make a schedule for how you plan to achieve it.
Like this Article? Subscribe to Our Feed!
Kevin Jones is a freelance writer, researcher and fitness instructor/consultant. Kevin has written extensively in the fitness and health industries, writing for companies such as NordicTrack & other influential health and wellness brands.