How to Make Your Bathroom Truly Unique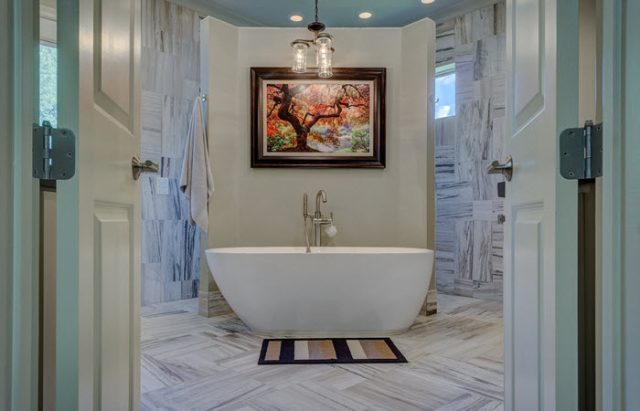 There are so many ways to design and decorate your bathroom nowadays. It is no longer about the fixtures but also the visual appeal. It's how you feel from the moment you step into the bathroom. Other than the physical design of the bathroom shape and size, you can do many things to transform this commonly overlooked room in your home.
Here are some bathroom design ideas that can transform your bathroom.
Printed tiles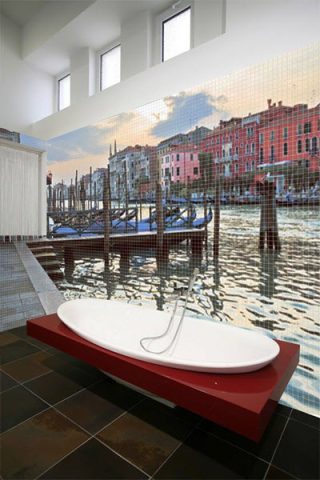 You can dress your bathroom with a large format image of whatever you want. These are modern designs printed on tiles to turn your bathroom into a uniquely marvelous personal place. You can even have full images of places like Venice to give you a feeling of actually being there.
Walk-in shower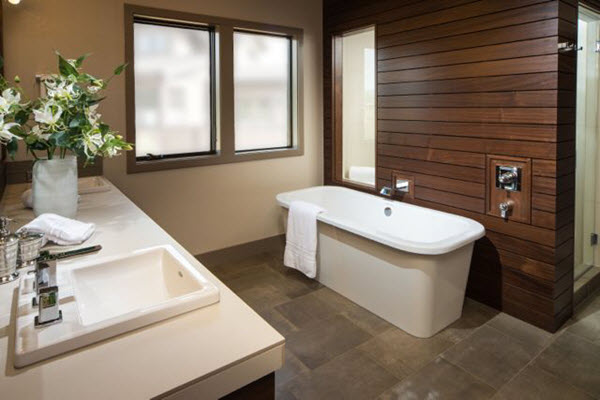 Nothing makes a bathroom unique like a free-standing tub and a walk-in style shower. A free-standing tub is an attractive centerpiece for your bathroom and gives it a relaxing atmosphere.
By adding these pieces, you give your bathroom a luxurious spa-like feel. This design gives a bathroom a functional and modern appeal in every aspect.
Wood clad tubs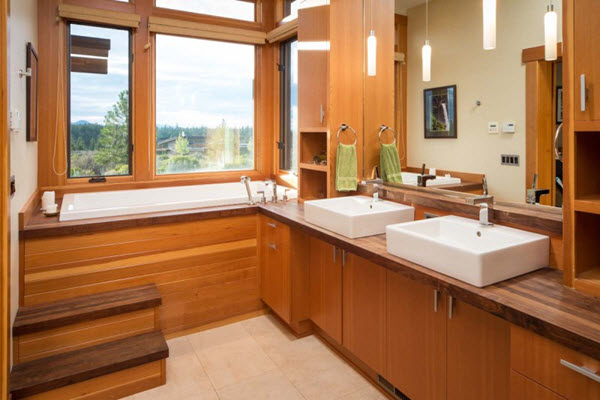 Who would have imagined that wood would be used in a modern bathroom? Imagine a lovely bathroom with the tub clad in timber to match the sinks. All the walls are covered with wood which gives a natural appeal and relaxing ambiance to your bathroom.
Use big tiles to enlarge your bathroom
Whether you are building a new bathroom or renovating, you can choose big tiles for your bathroom. Big tiles are excellent at creating long lines without visually breaking up space.
If you can, use the same tile throughout the entire bathroom. This will make even a tiny space appear large. Opt for a cool-toned tile to provide a relaxing atmosphere.
Shell-filled bathroom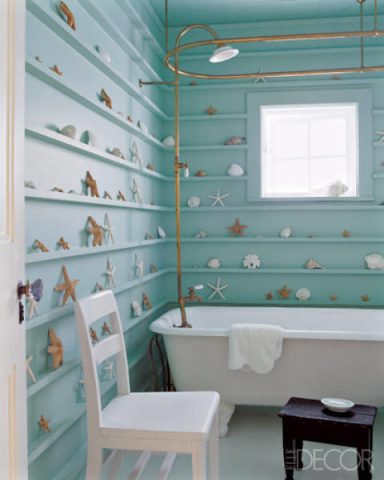 Adorning your bathroom all over with shells can make it look like you are at the beach relaxing. Bathrooms don't have to be boring and traditional; you can make yours a fun place to spend time and even meditate in.
Build holding racks with narrow molding strips, plastic or wood to beautifully display the variety of shells all around the bathroom walls. This will give you visual satisfaction as you lie soaking in your tub.
Roadmap bathroom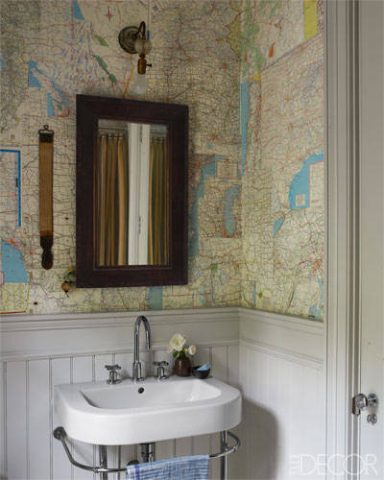 If you love to travel, showcase it in your bathroom! Placing a large, high-quality waterproof map on your bathroom can make it look unique as well as providing you with a map to dream about and plan your next road trip out of town. By replacing your plain walls with a map of the places you want to travel to, you add excitement to an otherwise ordinary room.
Double shower bathroom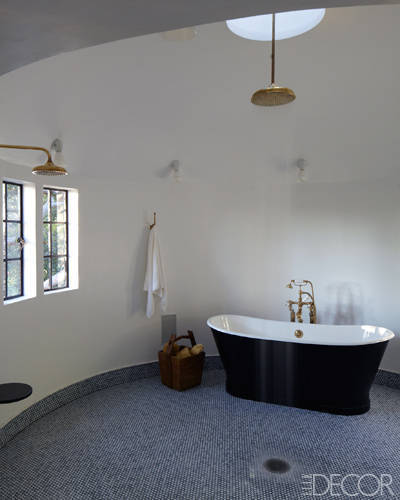 Why not do a double shower for your next bathroom renovation? It can be both fun and functional since two people can easily shower at the same time and even swap mid shower.
This design is suitable for a large bathroom that allows for free movement and provides spatial freedom to install additional facilities like a standalone tub. If you have at least one round corner in the bathroom, it will be unique to a level not easily matched.
Wet room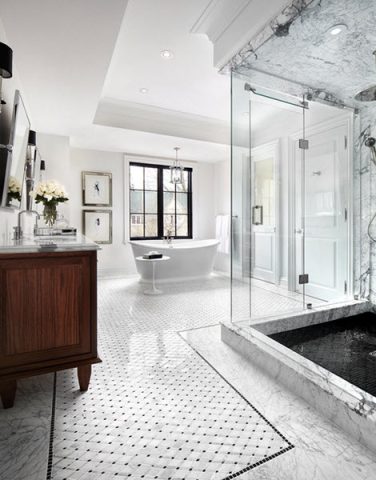 This design gives no discernible space for showering like most bathrooms; your shower place is decided the moment you choose to shower. With a tub at the wall, you have enough space to move around with the partially portable shower heads. This creates a sense of freedom to relax your mind after a stressful day or a long trip.
See Also: 5 Affordable Ways to Make Your Home Original 
Having a functional bathroom doesn't always mean enduring the boring designs from the past century. Creativity in the bathroom gives you memorable details that inspire you every morning before going out and rejuvenates you when you return exhausted from the day's work. Pick from any of these ideas of even more crazy designs that break all the rules you have ever known when it comes to the bathroom.
Like this Article? Subscribe to Our Feed!
Elizabeth is on the content team for Dynasty Partners. She enjoys decorating homes in her spare time and spending time with her family. Her husband and two children like to ski, hike, and travel in their free time.