5 Affordable Ways to Make Your Home Original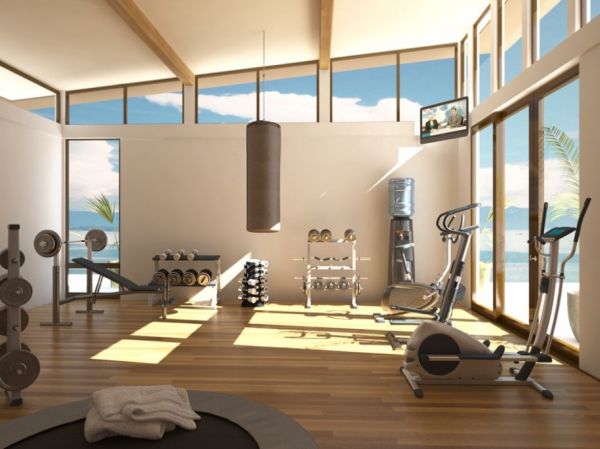 There's nothing exciting about a blank-walled, cookie-cutter home, but here is the good news: you don't have to settle for one. Everyone's space should say a little something about him or her and reflect their personality and style. Whether you have eccentric taste or consider yourself a minimalist, there are simple and affordable décor fixes to match any lifestyle and make your home your own.
We know that funds, time, and space are often at a premium, so we've compiled some cash and callous saving tips for transforming your space in a day's time.
First, think about your style (Are you a blazer or a hoodie type? What colors do you gravitate towards? What puts you at ease?) and then try these quick and easy fixes for home.
1. Flowers
Flowers of any kind breathe life into a room, not to mention fill your space with a beautiful scent. Certain florals offer a vibrant and easy centerpiece or accent, and leafy greenery can add a more subdued look with a little more lasting power. Plus, you can even get the same feel if your plants aren't actually living. Faux-flowers have stepped up their game and no longer appear like tacky design afterthoughts. If you spend a little more on a nicer artificial flower (try silk) or a well-crafted plant, you'll be sure to get your money's worth with months and months of use.
2. Frames
These are a game changer. You can practically pick your price with frames and get pretty good quality with something in the middle of the road money-wise. A few frames can make a big statement, but you can't be afraid to get creative. Try arranging different sized frames for a gallery wall, or mix and match different styled frames for a unique layering effect.
3. Lighting
Don't get dingy – shed some light on your space! Let your natural light help you out when you can, but feel free to go for an awesome fixture to add a punch. Take a look at these 10 light fixtures under $100.
4. Mirror
Mirrors, like lighting, open up a space and actually make it look bigger. If you're working in tight quarters this might be your best option. Try a larger mirror by itself, or mix one in with the frames you have. Whether it's purely decorative or helps with your last-minute check on your way out the door, mirrors can reflect light and brighten up a room. Go with a sleek edge for something minimal, a more ornate frame for extra detail, or mix in with other décor for an eclectic feel.
5. Original Art
There is a happy place between Sotheby's and IKEA where beautiful works of original art beckon appreciation and place to live. Art is probably the best way to make your personalized mark at home because of the wide variety of messages a piece can express through a variety of mediums and styles. With the advent of revolutionary technology and improved exposure for artists, the hunt that used to force us into buying poster-art is becoming less of a struggle and more of pleasure. There should be no limitations to owning a living with original works of art, because as we see it, as long as there are artists (so, always) there will be beautiful art for every eye, every wall. Check out and download the app Vango on iPad and iPhone to browse original art and see it virtually hanging in your space.
So set a budget that works for you and give yourself a day to surf the Internet. Take this inspiration, run with it, and turn your pad into a place that feels like you. You don't have to spend your savings to achieve that look you've been going for for a year now. Your friends will notice, you will finally use the space you have (instead of avoiding certain rooms), and there you'll have the perfect backdrop for living your life.
Bonus Tip: Treat your bathroom and kitchen like your living & dining
Room, because you and your guests probably spend most of your time together in one (the kitchen) and a single person has more time alone to observe in the other (the bathroom).
By Ethan James Appleby (@ethanappleby). CEO & Founder, Vango (@vangoapp)
Like this Article? Subscribe to Our Feed!
I am an explorer and entrepreneur. I founded Vango - a virtual art curator to help democratize the art world, empower artists, and rid the world of IKEA prints. I am also a Design Thinking facilitator