Auto-Owners Insurance Reviews: Insurance Offers, Features, Cost, Pros & Cons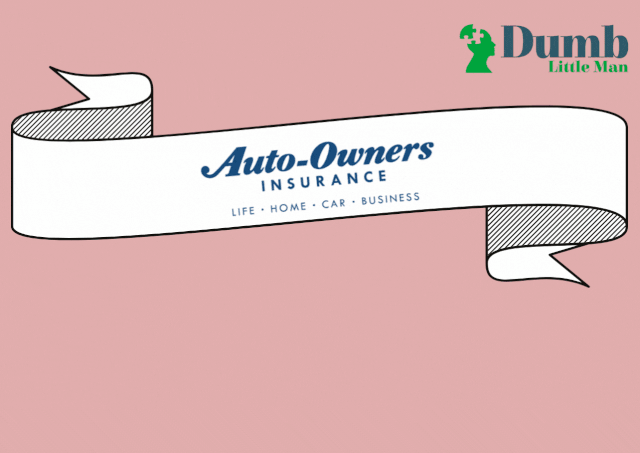 It is truly thrilling to buy the first car in your life. But, life is unpredictable, and accidents can happen at any time. To offset the loss for damages, you need to buy insurance from car insurance companies. However, which auto insurance company is the right choice for you?
You can find several names while searching for car insurance agencies. The cost of Auto-Owners insurance premiums, add-ons, deductibles, and claim processes make an agency different from other insurance companies.
By analyzing these factors, we have found that Auto-Owners Insurance is one of the reliable choices for vehicle drivers and owners. Although there are agents to help you, the company enables you to buy the insurance directly from the website.
Moreover, personalized customer service, low rates, and some other advantages have made Auto-Owners insurance company a distinctive choice. Furthermore, the attractive discounts for safe drivers have become a highly noticeable option for customers.
Auto-Owners is a reliable destination from where you can buy other types of insurances like home insurance. Most importantly, due to customer-first features, Auto-Owners has received high ratings.
Auto-Owners Insurance Reviews: What is Auto-Owners Insurance?

The Auto-Owners's car insurance company started its operation in 1916, and since then, it had been growing its business. Headquartered in Michigan (Lansing), the company established 3600 office outlets in 26 states. More than 46000 independent agents work with the company. Presently, the company has a range of insurance products, including life insurance and auto insurance. Agents of the Auto-Owners car insurance company have taken responsibility for policy writing and quotes.
Although there are other strong competitors, the Auto-Owners car insurance writes over 3 million policies every year. AM Best has rated it as the A++ insurance company. Based on the customers' response at J.D. Power, the company has received an above-average rating for customer satisfaction.
How do Auto-Owners Work?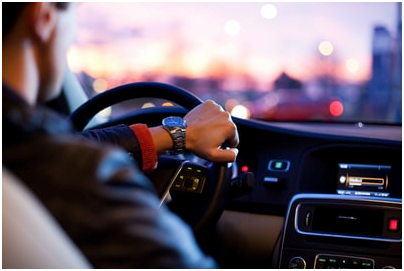 Auto-Owners, as one of the renowned auto insurers, provides standard options with some optional coverages. However, you may also find some other unique features of its auto insurance policies. The major auto insurance coverage options include-
Collision- It is coverage for the repair and replacement of vehicles damaged by collision.
Personal injury protection- You will get a payout for hospitalization, medical costs, and rehabilitation while you are seriously injured in a car accident. The insurance for personal injury protection also covers your lost wages for your temporary ability due to an accident.
Uninsured- The insurance ensures protection while your passengers are killed and get injured. Moreover, another car driver who has caused property damage may not have insurance. In this case, the insurance will cover your loss.
Liability- When you are at fault, the insurance will pay for physical injury liability to cover the cost of legal fees and other charges.
Some auto policyholders prefer comprehensive insurance coverage for which they can use their common loss deductible. Fire, storm, and any other event may have damaged your house and car. In this case, you can claim a common loss deductible. Find your personal property deductible for reduction of your auto deductible.
The collision deductible is another unique feature for Auto-Owners insurance product buyers. While an animal has damaged your car, the insurer will pay you for the comprehensive coverage. However, you may find these insurance products advertised by major insurers.
What are the Features of Auto-Owners Insurance?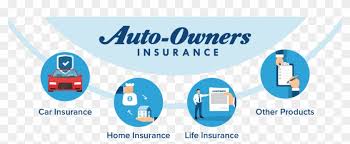 As a reliable company, Auto-Owners has tried to make its insurance products different. Although there are standard coverage options at a reasonable price rate, you can find some features. With a little higher investment, you can avail these add-ons.
GAP coverage
It is perfect for those who have obtained a loan to buy a car. With the collision coverage and comprehensive coverage options, you can receive a payout for your car's value. The amount may be less than what you owe. That is why gap insurance will be an advantageous option for you.
Insurance for additional costs
It is something more than the conventional rental car coverage. It will pay you for the rental car when it is in the shop.
Roadside assistance coverage
Dead battery, towing, and car lockout- the emergency situation can arise at any time. With roadside assistance insurance coverage, you will get service from the insurance provider.
Diminished value coverage
The collision can reduce the resale value of your vehicle. The coverage will pay you and ensure your compensation.
Personal Automobile Plus Insurance Package
As one of the best auto insurance companies, Auto-Owners offers a special package with 10 additional coverage options. You will have them at a very low rate. Moreover, additional coverage comprises options like mobile replacement and identity theft coverage.
Auto-Owners offers discounts for different purposes. Especially, customers who have purchased multiple policies can grab the opportunity to get discounts. As an Auto-Owners's customer, you will save money by paying bills early and driving cars safely. Check the discount offers for insurance Auto-Owners.
Multi-policy discounts
By purchasing some additional policies, you will save money. You can look for other available insurance policies from the company. Moreover, this discount is also applicable to those who buy insurance policies for multiple vehicles.
Favorable loss history
Car owners and drivers who have favorable losses can enjoy low premiums.
Safety discounts
You can try to equip your cars with multiple safety features, including alarms and airbags. You will find a reduction of the premium for the applicable insurance policy. Customers from Ohio can take advantage of the usage-based program- TrueRide that checks their driving habits.
Early payments discounts
Drivers who make on-time payments of bills can enjoy this discount. On-time payment of bills of the past 36 months will help you in claiming the discount. You may also make an advance payment of the annual premium.
Green discount
Several auto insurance buyers prefer paperless billing. They will also get discount offers on premiums.
Discounts for teenage drivers
Auto-Owners insurance is best for teen drivers whose schools are at least 100 miles away from their homes.
Click Here to Open an Account with Auto-Owners (Official Page)
How much does Auto-Owners Insurance Cost?
You can rely on your independent agent to get an estimate of your insurance. A 30-year old female who has chosen coverage of $500,000 (30-year term) may need to pay 475 per year. However, your rate can vary with several factors like gender, age, marital status, driving history, location, credit score, auto deductible amounts, vehicle type, and coverage amount.
Your insurance agent will also inform you about the latest discount offers. The minimum coverage for property damage can be $20k. For bodily injury, it is $25k/$50k. The full coverage includes property damage of $50k and bodily injury of $100k/$300k.
Who is Auto-Owners Best For?
Auto-Owners car insurance company is the perfect choice for those who are ready to work with independent agents. The dedicated insurance agent will provide you with the available options and clarify the policy details.
Moreover, personal automobile owners who desire incomparable customer service from automobile insurance providers can choose Auto-Owners. In the past few years, Auto-Owners has become one of the top 10 insurance companies with high customer service standards.
We think that Auto-Owners is best for any tech-savvy automobile insurance buyer who likes to get quotes online and via apps. There is a mobile app for Auto-Owners can insurance buyers. Using the app, buyers can pay bills and claim status.
Click Here to Open an Account with Auto-Owners (Official Page)
Auto-Owners Insurance Pros and Cons
✅ PROS
▶ Full-service insurance provider
Auto-Owners is the best agency from where you can purchase any type of insurance. You may easily buy other essential policies and get discounts.


▶ Best-rated customer service
The insurance company offers high-standard customer service. The above-average ratings ensure that Auto-Owners is a trusted company for both auto and home insurance buyers.



▶ Good agent relationship
Several insurance agencies have moved to the digital world. Although it is advantageous, lots of customers look for an independent agent for their insurance needs.
✅ CONS
▶ No online quotes
Auto-Owners do not give you a chance of getting a quote online. Without an agent, you cannot make a deal.


▶ Not available throughout the USA
Auto-Owners presently operates its business in 26 states.
Auto-Owners Insurance Compared to other Insurance Company
| Insurer | J.D. Power Rating | A.M. Best Rating | Multiple Discounts | Gap Coverage |
| --- | --- | --- | --- | --- |
| Auto-Owners | 3/5 | A ++ | Yes | Yes |
| Farmers | 3/5 | B++ | Yes | No |
| Progressive | 3/5 | A++ | Yes | No |
| Geico | 3/5 | A++ | Yes | No |
>>> Read More About Geico Insurance Reviews: Insurance Offers, Features, Cost, Pros & Cons
Auto-Owners Insurance
From the Auto-Owners insurance review, we can say that the company is reliable for car owners who like to purchase insurance through dedicated agents. There is a big network of agents, and policyholders can find them in their localities to get individual attention. While filing a claim, you need to communicate to your chosen Auto-Owners' agent. He will enable you to go through the process. There is no need to deal with the call center agents. Moreover, you may avoid filling out forms online.
Auto-Owners has become a one-stop destination for families and individuals looking for auto insurance, home insurance, and term life insurance policies. Several SMB owners choose Auto-Owners to ensure financial protection during their business operations. They buy insurance to protect professional liability, commercial auto, property, and workers' compensation.
There are also discounts available for Auto-Owner's homeowner's insurance and automobile insurance policyholders. High school and college students who have earned good grades will get almost a 20% discount on their automobile insurance policies. These students may also join the teen driver monitoring program to save more. This program helps in maintaining safe driving habits. Term life insurance policyholders also get multi-policy discounts while they buy insurance for homes and cars.
Furthermore, Auto-Owners Insurance Company has earned a reputation as a personal farm insurance company in the USA. The farm insurance policies of this company enable you to ensure your dwelling, and you will get several options. However, it is much similar to home insurance policies. You may purchase insurance that covers personal liability, service line water, and equipment breakdown. There are also add-ons for farm owners who like to protect livestock and farm buildings.
Auto-Owners vs Progressive
Two reputed car insurance companies in the USA are Progressive and Auto-Owners. We have read customer reviews thoroughly and found them as the best picks for potential insurance buyers.
Due to several policy offerings, Auto-Owners has secured a higher score while compared to Progressive. Both companies give you coverage options for the classic car, rental car, RV, and home.
However, one major difference is that Auto-Owners is reliant on its agents to make a deal with customers. But, Progressive enables its players to contact the team online via social media platforms and the official website. Consumers who prefer conventional offline mode can choose Auto-Owners as their insurance policy provider.
Progressive's insurance policies are slightly costlier. Auto-Owners is a more cost-effective choice according to consumers. That is why you can choose Auto-Owners to find a policy within your budget.
You can check other details to make a comparison of the two companies.
Final Verdict: Auto-Owners Insurance
Choosing the right insurance provider is not always easy, as it involves a financial deal. A good insurance company ensures protection against financial loss. From analyzing different details, we have found Auto-Owners insurance has gained the trust of several customers. Especially, the customer satisfaction level of Auto-Owners is high. However, you have no way of using digital tools.
The number of complaints against Auto-Owners is also fewer compared to its competitors. The NAIC complaint score is also very low (0.64). Another important thing to note is financial stability. Auto-Owners Insurance has scored high in this respect. It has a strong ability to deal with your financial claims.
In terms of pricing, Auto-Owners insurance is better than Progressive. Still, you can compare the rates of these two companies before making a deal. Several factors can affect what you have to pay for your insurance.
While comparing the payment satisfaction level, you can find that both these companies are not different from one another. Both of them offer discounts on insurance policies.
Auto-Owners Insurance FAQs
How does TrueRide work?
TrueRide is a usage-based car insurance program offered by Auto-Owners'. As a responsible driver, you like to track your driving habits. It will help you to save money in the future. Thus, you will find your policy more affordable than other regular policies from Auto-Owners.
The mobile-friendly TrueRide app tracks your driving behaviors and allots the scores based on your phone use and speeding. You will automatically have a discount while you sign up for the program, TrueRide. Moreover, by increasing your scores, you will have a bigger discount.
Auto-Owners will adjust your auto insurance rate by analyzing your TrueRide score during your policy renewal. TrueRide will calculate your discount based on a range of factors.
• Mileage- With the lower mileage, you can minimize the accident risks.
• Smoothness- Acceleration and harsh braking
• Time of day- Late-night and rush-hour car driving can reduce the score
• Phone use- The use of mobile for phone calls and message delivery
• Roads- Consistent driving speeds on major roads and highways
Is there a grace period for Auto-Owners's insurance payment?
Yes, there is a 6-day grace period for Auto-Owners insurance policyholders. During this period, you need to pay your due premium to avoid any gap in your insurance coverage. At the end of the grace period, when you have not made any payment, the company will cancel the insurance policy. Although you may have paid the due amount within 6 days, Auto-Owners will impose a late payment charge. However, the late fee can vary between states. Policyholders in Florida do not need to pay the late payment charge.
While you have not paid the automobile insurance payment on time, Auto-Owners will send a cancellation notice. It will inform you about the last date of acceptance of payment before the lapse of coverage. As car insurance has become mandatory in the USA, the lapse will result in several issues.
Moreover, a driver driving a car without insurance will be considered a high-risk driver. It will make your car insurance costlier in the future. That is why you must try to pay your auto insurance premium before the cancellation date.
Do I need to pay the cancellation fee?
Auto-Owners has not clearly revealed anything about the cancellation charges. We have not found any information on the official website. Customer representatives will ask you to provide your policy number to give information about it.
Do Auto-Owners pay well for your insurance claims?
While reviewing the financial stability of Auto-Owners, we have found that this company has secured an A++ rating from A.M. Best, one of the prominent credit rating agencies in the insurance sector. A.M. Best checks the company's capability of paying claims. Thus, you can be confident about the reliability of Auto-Owners.
Can I use credit cards to pay for Auto-Owners insurance?
Using your bank account, you may pay the bill. Moreover, you may use your bank account for this purpose. You can also use the Interactive Voice Response system for payment.
Click Here to Open an Account with Auto-Owners (Official Page)