Bank of America Reviews: Is it a Good Bank?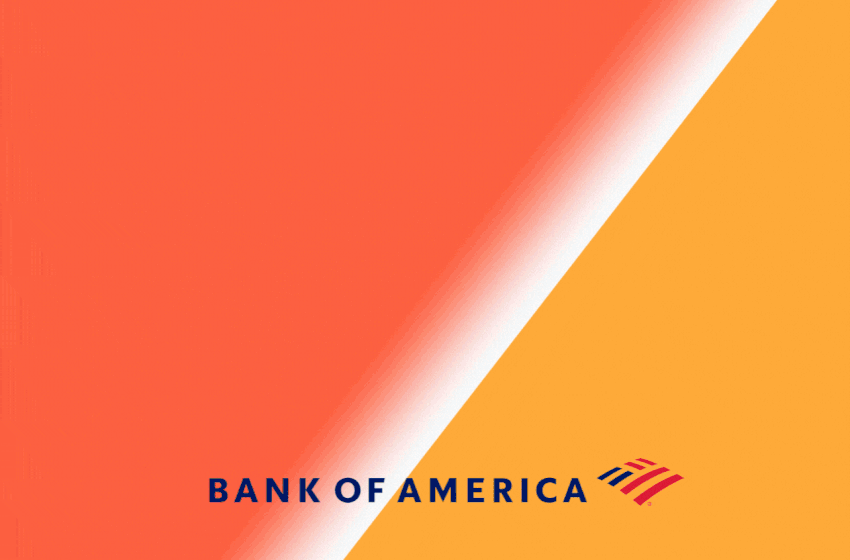 America is one the countries in the world that can boast of almost 100% financial inclusion. Many people believe their money is best kept in a bank, and there are multiple checking accounts and savings accounts.
Also, 61% of Americans use online banks, with the figures projected to rise by 2023. However, a few percentages of Americans don't have a bank, and those do not trust their banks.
The Americans who choose not to have a bank do so because they believe a bank account requires expensive costs. So, they would rather not have accounted for saving or other accounts.
They are wrong, but we are not the ones saying they are. The 66 million Americans with varying income levels at Bank of America (BoA) say not having a bank is wrong. The reason for this is simply because, with BoA, you can do so many banking services while spending less.
Bank of America Reviews: Topic Overview
Understanding how bank accounts work can be overwhelming at first glance but we're here to help break it down so that anyone can understand it!
Check out our comprehensive review of Bank of America's services below: -What are the benefits? -How does it compare against other banks? -What are the Pros and Cons -Who is it best for?
Everything you need to know about Bank of America in one place. We've got the details for you.
What is Bank of America?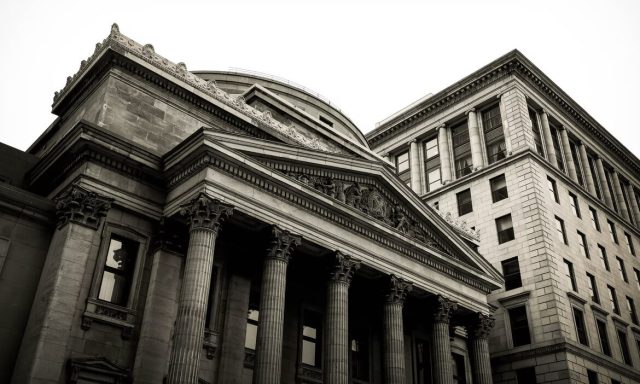 Bank of America is a national bank your gateway to controlling your personal finance by having a bank that will allow you to do so much like getting home loans, own checking account and savings accounts, investment offers, etc., without spending so much on maintaining your bank account. With Bank of America, your personal finance doesn't have to be a headache.
Furthermore, it is one of the largest banks in America with 4,300 branches, and it also has 16,000 ATMs. Bank of America or BoA for short. BoA has close to 10.73% of American deposits and FDIC insured the bank.
BoA began in 1904 as not the Bank of America but the Bank of Italy established by Italian Amadeo Pietro Giannini. This is the first bank that would free Italian immigrants who the banks discriminated against at the time, and it would later become the Bank of America and Italy in 1922 before finally becoming the Bank of America as we now know it.
With 66 million customers, the BoA has become the Bank that now saves customers from the crippling effects of service charges which can make using a bank account choking. Bank of America is that bank that is well equipped to take care of your financial needs
How do Bank of America Checking Account and Savings Accounts work?
BoA has both 3 types of checking account and also different types of savings account. These types of checking accounts and these types of savings accounts work differently for different people.
The savings accounts and checking accounts have multiple options that can suit you if you are a student, a regular customer, have a high balance, or have a custom banking need that you want to fulfill. There are various benefits, waivers, use of ATMs without charges, the Bank of America preferred rewards clients or preferred rewards members.
Bank of America Checking Accounts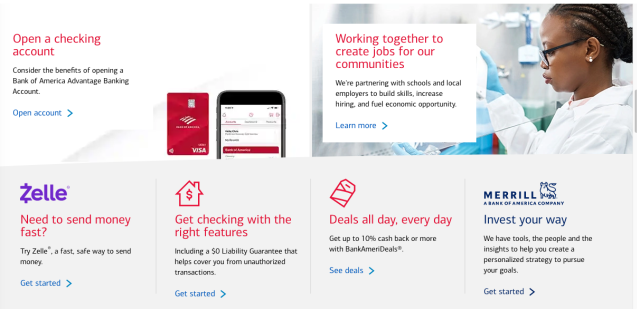 For its checking account, this bank has 3 kinds which the bank calls Advantage Banking Checking Accounts. This checking account has a waiver for each monthly service if you meet what the account requires for waiver such as having the qualifying direct deposit of at least $250 every month. See more details of this Advantage Banking Checking Accounts below:
BoA Advantage SafeBalance
This checking account is the regular one, and you only need to have a minimum deposit of $25 which makes the monthly maintenance fee $4.95, but if you are one of the Preferred Rewards members or a student below the age of 24, the BoA will waive this fee for you. However, you won't be able to apply for overdraft protection, and the BoA will decline your transactions if you are trying to transact without having the required forms in your account.
BoA Advantage Plus
For this type of BoA Advantage Plus checking account, it is best if you are a non-student, you deposit $100 to open this BoA account, and there is a monthly service fee of $12 with the choice of adding overdraft protection. The good thing is that you can waive this monthly maintenance fee by having a deposit of at least $250, a student below the age of 24 years, having a daily balance of at least $1,500, and becoming one of the BoA Preferred Rewards members.
BoA Advantage Relationship
If you are a high earner, this BoA Advantage Relationship banking checking account is for you, and like the Advantage Plus, it has a $100 minimum deposit requirement but with a higher $25 monthly fee which BoA will waive for you when all your combined eligible linked accounts with the BoA amount to a total of $10,000 and when you become a Bank of America Preferred Rewards client. This BoA Advantage Relationship Banking gives you the option of overdraft protection, although the BoA may charge you a fee of about $35 four times a day if you don't have enough money for a transaction.
Bank of America Savings Accounts

There are 3 Bank of America's Advantage savings. They are;
Bank of America Advantage Savings
This is the bank's primary accounts for savings, and it requires at least $100 deposit to open. The BoA Advantage Savings bank comes with monthly fees of $8, which the BoA could waive when you have at least a daily balance of $500, when you have your savings linked with the BoA Advantage Relationship Banking account, and when you have also become a Preferred Rewards client.
The Advantage account brings in an 0.01% APY on all your balances, and if you are Preferred Rewards member, you can be eligible for 0.05% APY. Although lower than other banks, the average interest rate won't improve your credit score.
The Minor Savings Account
These accounts are for children but co-owned by a child and their parents. For these kinds of accounts, you need to have at least $25 as the initial deposit, and fortunately, there are no account monthly fees, and there is no minimum balance which you need to have in the account, and your child could access the account anytime.
Custodial UTMA Savings Account
A minimum of $100 is required to open this kind of savings account, and it has a monthly fee of $8, but the bank could waive this fee if you can have a $500 daily balance. These kind of savings account are different from the minor savings accounts as here, parents or guardians operate the account on behalf of the child, and the child won't be able to use the account until they reach 18.
What are the Features of Bank of America?
Preferred Rewards
This is a feature of the BoA, and through it, Bank of America offers many benefits, waivers, discounts, and better rates from BoA. The bank uses the Preferred Rewards feature to motivate, encourage and reward customers who choose to do business with the bank using a large amount of money.
The Preferred Rewards system has three levels. There is the gold, which involves a Preferred Rewards balance of $20,000, the platinum with a minimum balance of $50,000, and platinum honors with a minimum of $100,000.
Mobile APP
Bank of America offers a mobile app for banking is another interesting feature of BoA. With your phone and the internet, you can engage in online banking through the Bank of America's mobile app. You can access many financial services through this mobile app, such as depositing checks, opening an online bank, locking your bank of America debit card, tracking student loans, checking available credit, the maturity date for loans, paying bills, checking investment accounts, check credit report, etc. You can also interact with an automated system that serves as a Bank of America, customer service representative.
Waivers
The bank of America offers waivers on its checking accounts and also its savings accounts. By having the appropriate balance, being the appropriate age, or being a Preferred Rewards member, you can qualify for waivers on account maintenance fees, etc.
Keep The Change Savings
The bank calls this feature and benefit, keep the change. This involves rounding up your money from your debit card purchases to the nearest dollar, and you will be able to get the balance in your account.
For example, if you spend $2.84 on an item, 16 cents will be sent to your savings account. Though $3 will be charged for the transaction 16 cents will be sent to your savings account.
How much does Bank of America Cost?
Bank of America Checking Accounts
Bank of America Checking Accounts
Monthly Fees
Waiver Criteria
Minimum Deposit Amount
Advantage Safe Balance
$4.95
If you are a Preferred Rewards member or a student below 24.
$25
Advantage Plus
$12
A direct deposit of at least $250.
A student below the age of 24 years.
Having a daily balance of at least $1,500.
Becoming a BoA Preferred Rewards member.
$100
Advantage Relationship
$25
All your combined balance with the bank amount to a total of $10,000
$100
Bank of America Savings Accounts
| Bank of America Savings Accounts | Monthly Fees | Waiver Criteria | Minimum Deposit Amount |
| --- | --- | --- | --- |
| Advantage Savings | $8 | Have at least a daily balance of $500. | $100 |
| The Minor Savings Account | $0 | N/A | $25 |
| Custodial UTMA Savings Account | $8 | Have a $500 daily balance. | $100 |
Who is Bank of America Best For?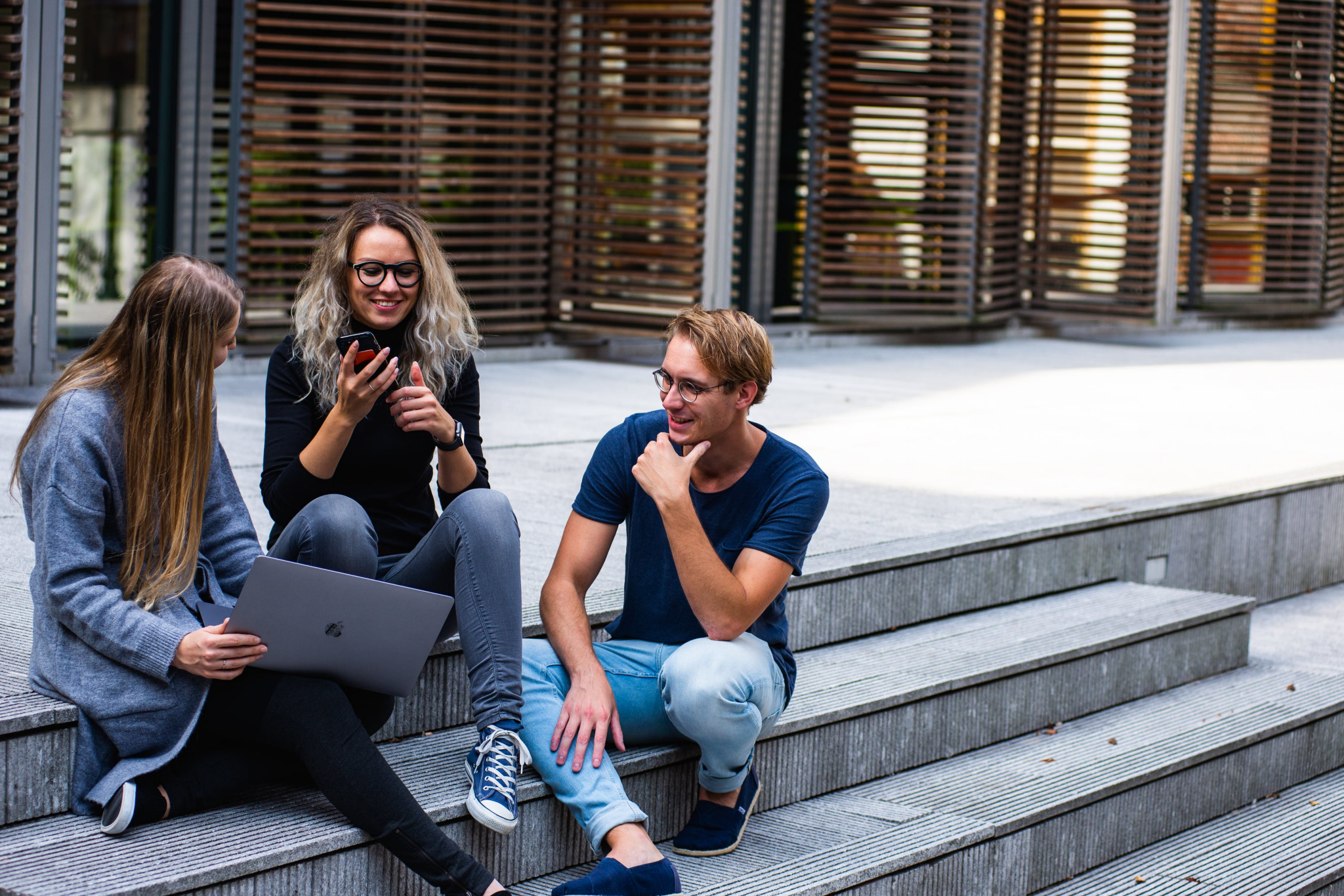 Those with direct deposits
If you want to become part of the Bank of America customers, it would be good to evaluate how much you would be making at the end of each month to determine the amount that could be deposited directly into your accounts. If you could get a deposit of at least $250 at the end of each month, then BoA will be good for you.
Those who want Accessibility
The BoA has 4,300 branches all over the United States, and there is a high likelihood that you would be able to get a bank branch office near you. If you are the kind that would love to interact physically with bank officials such as the bank of America customer service for a great customer service session, the bank is for you.
Students
College and high school students can open a checking account without paying the usual monthly account maintenance fees until they clock 25 years. The Advantage SafeBalance has a few limitations, but it is quite easy to maintain for students who are already dealing with student loans, and with the many branches and ATMs, there are no problems of accessibility.
Those with High Balances
BoA loves its customers with high balances, and with a balance of $20,000, they can qualify for the Preferred Rewards, which allows them to get waivers and better rates for other banking transactions, for personal loans, for credit unions transactions, and also ease in repaying personal loans.
Bank of America Pros and Cons
✅ PROS
▶ Easy to Access
Not all banks can claim to have a high level of accessibility like the Bank of America as the bank has 4,300 branches with 17,000 ATMs which makes it one of the most impressively networked banks in the United States. Chances are you would be able to continue to use their services irrespective of wherever you move to in the United States.

▶ Easy to open checking accounts or savings accounts
As a customer, you will be able to own checking accounts or savings accounts with a relatively small fee, and apart from this, you will also pay relatively low maintenance fees, which the bank could also waive if you can fulfill what the bank requires.

▶ Preferred Rewards
The bank has a system to appreciate and motivate its customers by giving them rewards called the Preferred Rewards. Through these Preferred Rewards, customers can get a waiver from maintenance fees, discounts on lending, better rates, and greater credit card reward.
🚫 CONS
✖ Large Business Accounts Only Need Apply
Many people have expressed frustration that they cannot get an account for a small business. If an individual has a signature loan or uses checks, they often cannot get a business account at the bank.

✖ Not A Great Place For College Students
Most banks have a student checking accounts that come with free checking and no minimum balance requirement. Bank of America does not offer this type of account to college students. In fact, they often have a high minimum balance requirement. In addition, overdraft protection is not free with the bank.

✖ High Fees For Transactions
In some cases, fees may be charged to accounts for activities such as depositing items from home and receiving an outside wire transfer. These things should rarely if ever incur a fee and the fact that Bank of America charges them may be off-putting to some customers.
Bank of America Compare to other Banks
| Bank | Minimum Deposit | Monthly Fee | Savings APY | Overdraft | Number of Branches |
| --- | --- | --- | --- | --- | --- |
| Bank of America | $0-$4  | $0-$4.95 | 0.01% | $35 | 4,300 |
| CitiBank | $0 | $25 | 0.04%-0.15% | $34 | over 2,649 branches worldwide |
| Wells Fargo | $25 | $10 | 0.01% | $35 | 5,200 branches |
| Chime | $0 | $0 | 0.50%  | $34 | N/A |
Bank of America vs. CitiBank
Citibank is one of the largest banks in America, but it is not at large as BoA. BoA has 4,300 while Citibank has just 700.
So, when it comes to accessibility, BoA is far more accessible than Citibank. BoA can be found in all states in the U.S while Citibank has branches majorly in California.
What Citibank lacks in accessibility certainly makes up for it in providing a more competitive interest rate. Though the Citibank interest rate is better, it isn't that much money for customers.
Like BoA, Citibank has waivers of the monthly service fee when customers complete a certain requirement
Bank of America vs. Wells Fargo
Wells Fargo is a bigger bank than Bank of America. This historic BoA has over 5,320 branches all over the United States.
Wells Fargo has a checking account called the Everyday Checking, and it is a checking account similar to the BoA. Wells Fargo has a cheaper maintenance fee of $10 as opposed to the $12 which the BoA collects.
However, the minimum deposit amount that will qualify customers for a waiver is $500. Which BoA set as its minimum deposit which makes it appealing for a small business.
Alternatively, Wells Fargo will provide a waiver for you if you have an average balance of $500. This is far lower than the $1,500 daily balance set by the BoA.
>>Read more About Wells Fargo Banking Reviews: Is Wells Fargo a Good Bank?
Bank of America vs. Chime
Chime is also one of the largest American banks. It has 5100 branches to 4,300 branches by BoA.
BoA is not impressed with the low-interest rates on their savings account. BoA offers a 1% rate while BoA offers a measly 0.01% which is lower than the national average
When it comes to fees, BoA has more bank that charges more fees than Chime. There are simply too many things you have to pay for when running a BoA account compared to Chime.
Although Chime has better savings interest rate, it won't do anything for your credit score.
>>Read more About Chime Banking Reviews: Is Chime a Good Bank?
Conclusion: Is Bank of America a Good Bank?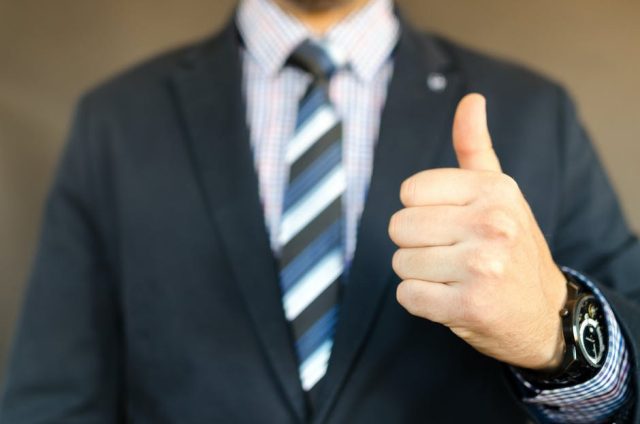 The conclusion to our Bank of America review, you should join BoA because it is easily accessible and could serve as your local bank because you can find it almost everywhere in the country. There are different branches across the country for your banking needs.
The BofA has different checking and accounts for savings which makes it cheap to use, especially if you are a low-income earner. Also, the monthly fee requirement is flexible enough that it doesn't only apply to high-paying clients.
BoA is great for your everyday financial needs and special needs such as auto loans and a flexible credit limit. However, it doesn't offer much interest on its savings, and who cares really where there is the auto loans advantage.
The bottom line is that this bank is perfect for your banking needs as there are several perks you would get
Bank of America FAQs
What are the advantages of a Bank of America Savings Account?
You can get access to keep the change feature where your debit card purchases are rounded up into the nearest dollar.
Good for small business
What is better Wells Fargo or Bank of America?
We cannot categorically say one is better than the other as both are accessible, but Wells Fargo has more branches. However, as a low-income earner, our advice is that you join Bank of America for your checking account as it is easier to reach the minimum $250 direct deposit, which would allow you to be eligible for a waiver but BoA has low-interest rates.
What is Bank of America's rating?
Upon checking different rating websites, the average BoA rating is 3.5 stars.
Like this Article? Subscribe to Our Feed!
John is an avid researcher and is deeply passionate about health and finance. When he's not working, he writes research and review articles by doing a thorough analysis on the products based on personal experience, user reviews and feedbacks from forums, quora, reddit, trustpilot amongst others.