How To Convince Your Boss To Let You Work Remotely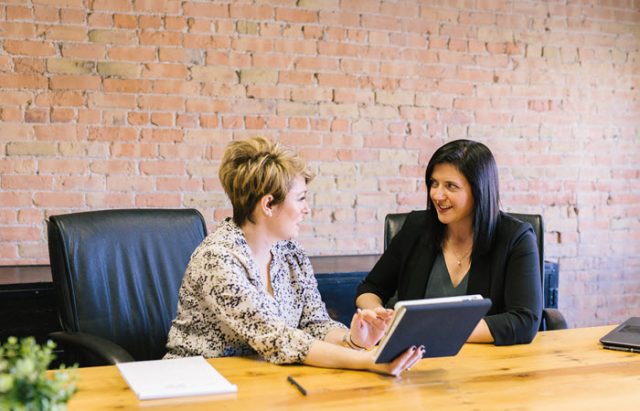 You're a 9-to-5 desk jockey chained to your cube.
The ambient chatter of your co-workers has burned into your earholes.
The worst part?
You can do your job from anywhere and be more productive.
Instead, you have to wake up at 6 am. It feels akin to crossing the Sahara desert with no camel.
Take heart and put your party pants on because you're about to start working from a hammock and enjoy the blue sky.
Here's what you can do when asking your boss to work from home.
Make Sure You're a Top Performer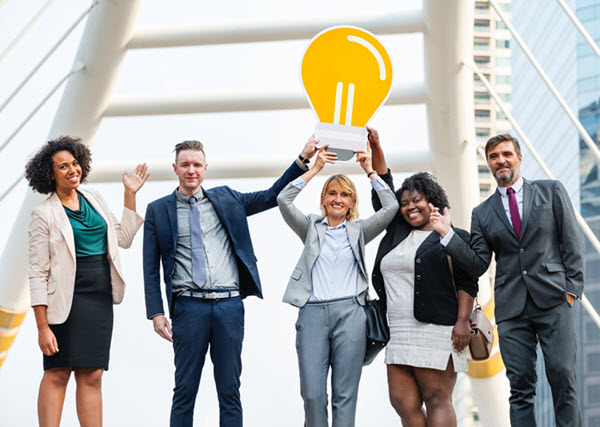 A whopping 56% of jobs in the US are compatible with remote work.
Yours might be one of them. But before you ask your boss to work remotely, your performance needs to be topnotch.
Chances are, your boss' management style—we'll call her Nicole—is based on Andrew Grove's Task Relevant Maturity (TRM) concept.
I know, the name does not roll off the tongue but the idea behind it makes perfect sense.
Nicole is either hands-off or on depending on your performance:
If you do the job like Elon Musk, you can gallivant all around the globe. But if you're more like Frodo with his arm broken, you'd better stick to the office like glue.
How do you know if you're a top performer?
Your recent performance reviews shine green and your boss regularly takes his hat off to your achievements. Your work is in concert with peers.
All boxes ticked?
Crack on.
Decide What You Bring To The Table
You want to work from home in your pajamas but you need a better excuse. Your boss needs to know what's in it for her.
So, come up with a list of perks Nicole will get when you're away.
Here are a few examples if you're a writer:
I'll be able to output more articles a week for the company blog because of fewer distractions.
I will be able to start work earlier because I can avoid the commute.
I'll be fully available in Slack and Skype whenever the team needs me and I can come to the office anytime.
Once you can show Nicole you're better off working remotely, you'll enter the digital nomad lifestyle with no hassle.
Have the Conversation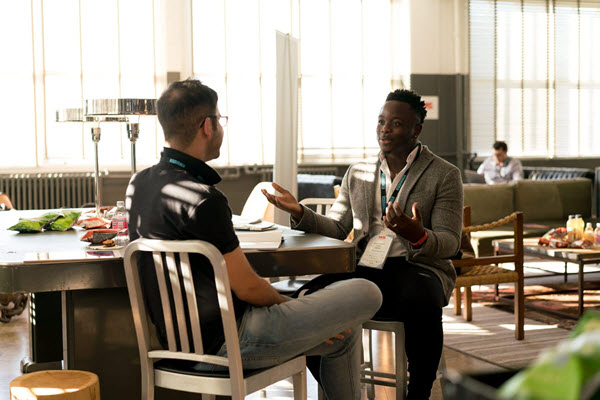 You're killing it in your job and you can take your efficiency to the next level if you work remotely.
Now, it's game time.
Shoot an email to Nicole. It'll give her time to reflect on your request.
Here's what you can write:
Spotlight your successes
Example: My last performance reviews were positive and I feel I'm doing a pretty good job. Two of my latest articles are ranking number one in SERP and they both have been shared by 100+ users.
Emphasize the benefit for the company
Example: If I could work from home, I'd be able to produce more articles because I'll have far fewer distractions than I do in the office. On top of that, I could start my day at 8 AM because I won't have to commute.
Address potential concerns
Example: Even though I won't be physically present in the office, I'll be available via Slack and Skype. If you want me to attend a meeting, I can come to the office anytime during the day.
Pro tip: If a home office is uncommon in your company/team, ask for small trial runs. If things work out, you'll be able to up your remote days.
Once you prove you'd better off working from home, consider your request approved.
See Also: 8 Ways To Set Up An Awesome Home Office
What Do You Think?
How would you approach the talk with the boss?
Let me know in the comments. I can't wait to hear your thoughts!
Like this Article? Subscribe to Our Feed!
Max Woolf is a writer at Zety. He's passionate about helping people land their dream jobs through the expert career industry coverage. In his spare time, Max enjoys biking and traveling to European countries. You can hit him up on LinkedIn.