8 Ways To Set Up An Awesome Home Office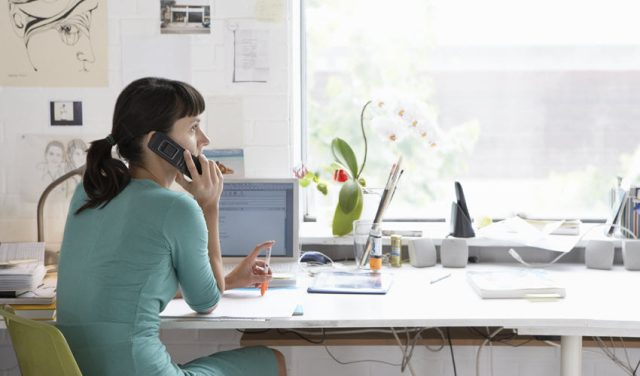 If you're working from home, sweeten the deal even further by putting together the best home office setup you can devise. Here are 8 easy steps in setting up a home office you'd love to spend your working hours in.
1. Get the essentials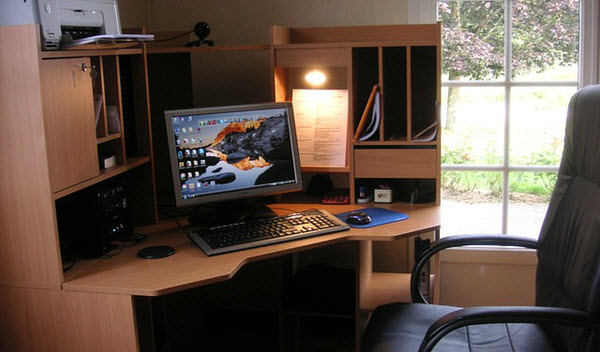 Setting up a home office starts with developing a list of absolute essentials. These are the things you'll definitely, definitely need in order to get your home working space up and running.
Here's what we reckon you'll need to get you started:
Office chair

Computer or laptop

Telephone

Space for other work, if, say, you're a designer

Storage

Wastepaper bin

Filing cabinets

Printer

Client meeting area (if applicable)
Anything to add? Share your essentials below.
2. Let the light in
Research gathered by Pottery Barn for their interactive home office productivity guide highlights the importance of natural and artificial light for a productive home working space.
For starters, your desk should be oriented to make the most of the available sunlight without it negatively affecting your work. The wrong angle can get in your eyes and keep you from being productive.
Artificial light should have the same intensity as daylight. This way, you can trim down on the number of artificial lights in the room. Light bulbs that are 65 watts are recommended for this setup.
If you are making use of an office lamp, make sure it doesn't create glare on your computer screen. 
3. Divide your work and home lives
When you work from home, it can be difficult to keep your personal life separate from your professional one. Ensuring your working area is divided from the rest of your house is a great way to focus and get on with work.
Only use your home office for work and nothing else. Enter only at certain times and have days when you're completely barred from using it. Doing so ensures the line between personal and professional does not become blurred.
4. Personalise your space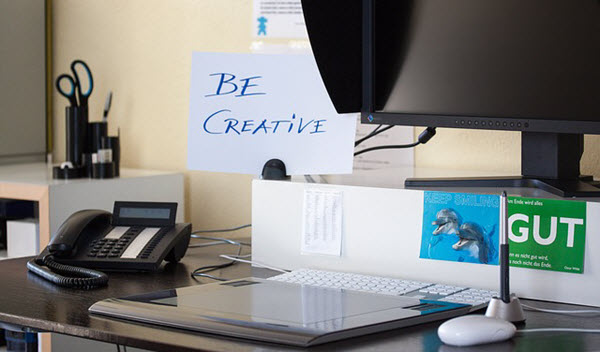 What a lot of people dislike about the modern office is its greyness, its corporateness, and its lack of identity. If you work from home, you have complete control over the look and feel of your space, so it's entirely up to you what you do with it.
Personalising your space is a good idea. It means your home office doesn't want for a bit of soul and can keep you inspired.
Motivational posters, pictures of friends and family, some plants – these are all examples of simple ways you can make your home office personal.
See Also: Turn Your Home Office Into A Productivity Zone
5. High-speed internet
A speedy, healthy internet connection is key to the smooth running of a home office. If your current connection is a little slow or unreliable, consider switching to a new provider or a more powerful line. A strong internet connection means you can stay in touch with clients easily, run multiple projects at once, and get things done at high speed.
6. A great office chair
This is definitely something you shouldn't skimp on. If you can afford it, make sure you invest in a sound, sturdy and comfortable office chair. After all, you'll be spending a lot of time sitting at your desk, so you need to feel as relaxed and comfortable as possible.
If you can, head to a showroom so you can try out a chair in the flesh. It's much better than just buying one randomly online. Check out ergonomic manager or executive chairs while you're at it.
7. A quality coffee machine
Okay, so this is something of a luxury…as you'll probably know, a great-tasting, strong cup of coffee is one of the best sources of fuel for a productive day working from home. You can pick up a reasonably cheap (£40 – £50) coffee-maker and most supermarkets do fantastic, well-priced own brand coffee. Stick it in the corner of your room and get it bubbling as soon as you wake up.
8. A best-practice project management approach
If you're freelancing, then work schedules, email chains, online tools and invoices will become part-and-parcel of your working day. For many freelancers, it's the first time they'll have to keep track of their work in such a way and probably the first time they've ever filed an invoice. Keeping on top of your administrative stuff is an absolute essential.
See Also: 10 Productivity Musts for Freelancers
Do you work from home? What are your tips for setting up a great home office? Let us know.
Like this Article? Subscribe to Our Feed!
"The world is a book and those who do not travel read only one page." St. Augustine. Passionate traveler, food lover and music enthusiast.