How Does the US Workforce Spend Their Vacation?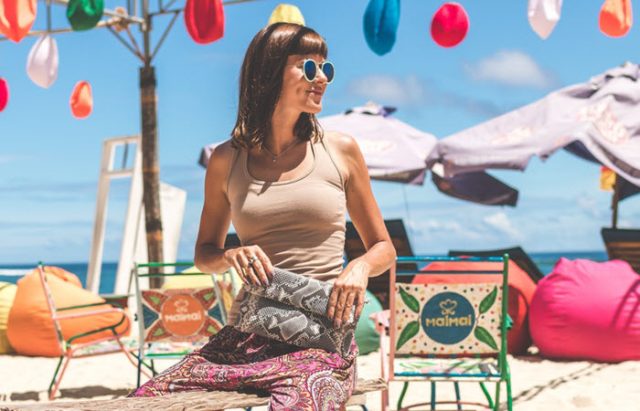 When life at work gets a little tricky, the promise of an upcoming vacation can often be enough to get us through. Some of us have more time away from the office than others, and how people choose to spend that time can vary widely.
Recent research has given us insight into how we use our time off. Their survey of 2,000 Americans has revealed some of the most common vacation habits around the country.
Do people make the most of paid vacation?
Many of us are given paid time off (PTO) at work, but whether we find the time to use it all is a different matter. The study has shown that Americans aren't taking advantage of their vacation days, with a huge 53% saying they don't use any of their PTO for vacation.
Taking time off is important as it gives you a chance to relax and return to the office with a fresh mindset. However, according to the survey, over a billion (1,068,159,160) paid vacation days go unused each year.
As many as one in ten (10%) Americans said they never go on vacation, with almost half (49%) saying they miss out on taking a vacation each year. This American vacation statistics show that while some of us choose not to go away, others are forced into using their PTO for practical things.
20% said they use it for running errands, 20% to cover sick days, and 14% to look after children. Sacrificing a vacation on the beach for practical tasks means Americans aren't getting a welcome break from their daily routine.
Where are the most popular places for a vacation?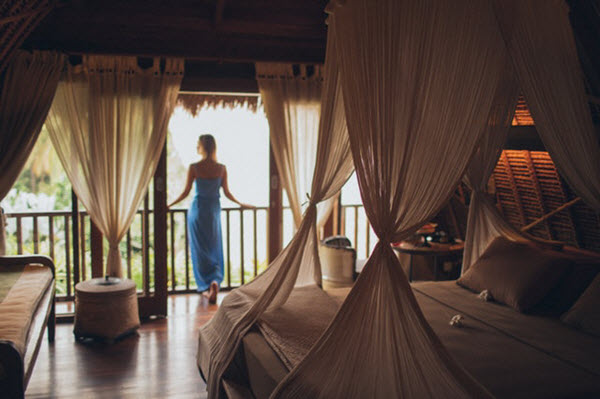 A staycation proves a popular option for those who do get the chance to go away. Of the top five locations Americans listed as their ideal vacation destination, four were in the US:
South (US) – 68%
North East (US) – 60%
West Coast (US) – 51%
Midwest (US) – 47%
Caribbean – 37%
Canada – 36%
Western Europe – 32%
Hawaii – 26%
Latin America – 16%
East Asia – 10%
The South is out in front as the ultimate vacation spot for Americans, with the likes of Texas and Florida making the perfect place to use paid time off. The North East isn't far behind and the West Coast and Midwest make up the top four.
The most popular place outside of the US is the Caribbean, followed by Canada. Even though they're outside of the US, their proximity to the US shows Americans don't like traveling too far for their vacations.
With the perfect location debate settled, it's also worth considering how they spend that time away. The study has also asked questions that helped to reveal the ideal American vacation.
Top of the list is a beach vacation (39%), which is unsurprising. After all, who doesn't love relaxing on a sunbed with a cocktail in hand? The American vacation statistics show that the more adventurous ones prefer a trip outdoors (16%), followed by a theme park vacation (10%).
See Also: The True Staycation: How to Holiday in your Home Town
When looking at transport, Americans prefer to use their own car while away. 84% said they regularly use their car to get around while on vacation. Air travel came second with 49% and car rental came in at third with 24%.
See Also: 5 Really Useful Tips For Renting A Car Abroad
Why is it important to take time away from work?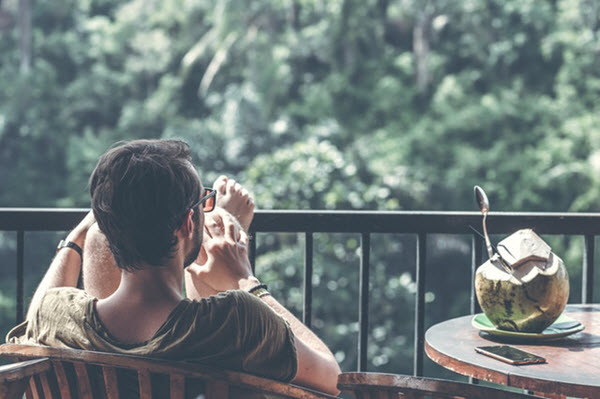 We've looked at the perfect American vacation, but with so many paid vacation days going to waste each year, it's worth looking at why using your time off work is important.
Positive effects on your physical health
A study compared the effects of having an annual vacation on people's physical health. Of those that had been on vacation in the last 12 months, 32% said they have seen increased energy levels. This is compared to 22% who haven't.
When comparing fitness, similar comparisons can be drawn. 32% of those who'd been away saw an improvement to their fitness levels while just 23% who didn't take a vacation said the same. This shows that using your time off work for a vacation can leave you feeling in better physical shape than you would if you didn't leave the office.
Increases happiness and reduces stress
The same can be said for mental health. Going on vacation gives you a chance to break from routine and have some time away from the everyday stresses of home and work. 46% of people who've had a vacation in the last year said they have better mental health, compared to 34% who haven't.
Taking a vacation also improves your relationships. 53% of those who enjoyed a trip to the beach or an outdoor adventure said they had seen positive effects in their relationships, compared to 39% who missed out. Taking care of your mental health is important in every aspect of life, and not taking a vacation could be putting it at risk.
Improves your performance at work
For those who struggle to get time away from the office, you might want to consider some time off. It can improve performance during your time in work. 43% of those who had been on vacation said they were more productive at work, compared to 28% who hadn't. The same can be said for motivation. 39% of annual vacationers said they felt more motivated, while only 24% who hadn't been away said the same.
This American vacation statistics tells us that not enough Americans are making the most of their paid time off. Over a billion vacation days go unused each year in the US, and with all the benefits that come with taking a vacation, more should be done to ensure we all get to enjoy some time on the beach or exploring the outdoors.
Like this Article? Subscribe to Our Feed!
Ernesto Suarez is a leading insurance professional with over 15 year's experience in the industry. He is Founder and CEO of InsureMyRentalCar.com, along with services in 8 other countries.