Alpari Review 2023 With Rankings – By Dumb Little Man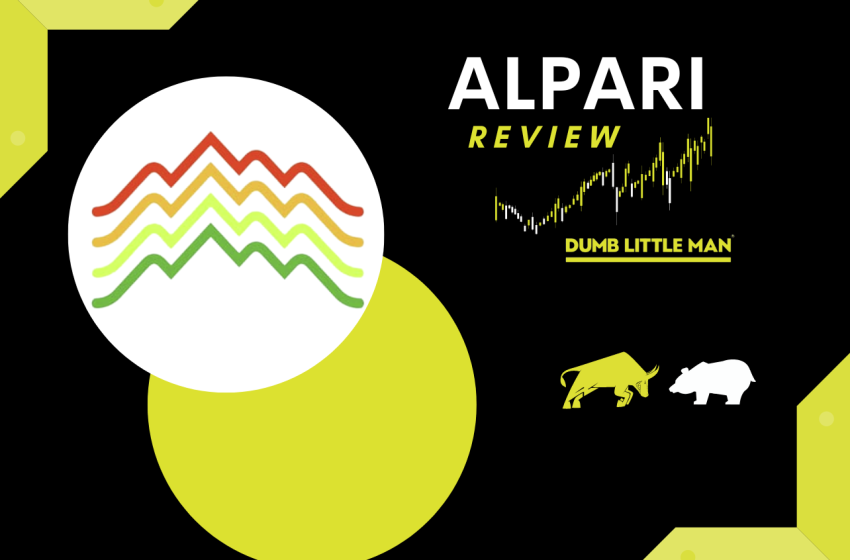 Investing in online trading is not as simple as it sounds. You definitely need a capable and reliable broker to trade safely online.
Alpari Limited, a St. Vincent and the Grenadines-based Forex broker, has provided active Forex and other investment opportunities since 1998. Our Alpari review will have everything you need to know about the benefits, disadvantages, and features of Alpari. Also, we will discuss the account opening norms, deposit and withdrawal, and many more.
Alpari Overview
Alpari continues to offer comfortable trading opportunities to customers in 150+ countries. It has been operating in the traditional market trade for years. It was started in 1998, and its place of origin was Kazan, Russia. Since 2002, it has emerged as an international trading platform.
This platform also deploys advanced technologies for the convenience of trading. As of today, it has a mobile trading app and various integrated trading and financial instruments. Also, overcoming the crisis of insolvency in 2015, it has managed to yield a trade turnover of over $1 trillion in 2019.
It works with MetaTrader 4 and MetaTrader 5 platforms. Further, it enables customers to do many trading activities through various accounts. When you sign up for an Alpari account, you will get an AutoChartist, FXStreet calendar, Forex and cryptocurrency exchange rates, and currency converter.
It even allows order execution through the market and instant ways. So, as a trader, you get to choose between a guaranteed execution of an order with probable price changes and trading at a specific price.
However, you cannot trade on Alpari during weekends and expect occasional delays in the withdrawal of funds. Further, commissions and swap-free options are not available for all accounts. Also, you will only get to trade on the MT5 platform if you are holding a standard account.
Evaluation Criteria
We have developed a well-defined set of standards for reviewing various Forex brokers, including Alpari. We assess many factors for an objective evaluation of the broker. The criteria we consider are:
Cost-efficiency of the platform

Technical competency of the broker

Is it a reliable broker?

Profitability of the platform by reviewing its trading success rate

Conveniences like mobile trading and additional trading features


We have compared the trading fees, commissions fees, spreads and other fees charged by Alpari with other brokers. Further, we have assessed the efficacy of the trading and financial instruments and trading platforms of Alpari. We have even done a thorough analysis of the Alpari mobile app and what customers are saying about it.


After conducting a 360-degree review, we have found out that Alpari deserves praise for its low fees and many account types. Also, it has friendly customer service. Most importantly, safety is assured on this trading platform because of the regulations of many financial authorities.


Furthermore, the tradable instruments of Alpari are versatile. These tradable instruments are CFDs, Forex and futures, along with 3 types of accounts with the requirement of a low minimum deposit.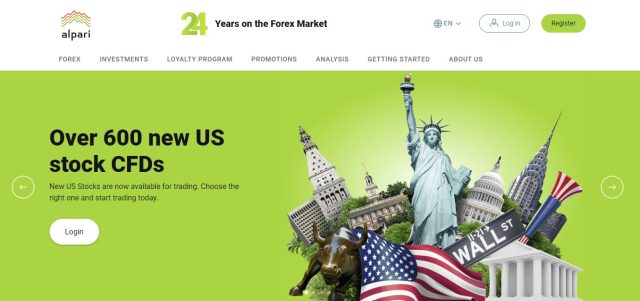 Alpari is one of the world's largest Forex brokers in 2023, with 20+ years of experience in Forex trading. This trading platform is ideal for novice and professional traders. This St. Vincent and the Grenadines-based company takes pride in offering services for both Forex trading as well as many investment options.
It provides users with acceptable conditions for investing, trading, and professional development. Presently, this multi-asset platform has more than a million clients from different parts of the world. And it has 10 global offices all over the world.
So, if you are looking for a reliable and capable broker for successful copy trading, Alpari can be the best bet for you. Notably, being a member of the financial services commission, Alpari abides by the guidelines of the financial services industry.
As a member of the Traders Union, it creates an optimized condition for all active and passive traders. However, some areas of this trading platform definitely need some improvements, which are discussed later.
Alpari Mobile Trading App
The Alpari Mobile is quite popular among mobile trading apps. It is ideal for trading, reading analytics, and funding your account using one application on your mobile. This mobile further ensures data safety with stringent privacy and security practices.

Thanks to this app, you can track and manage all your activities from one application. You can open an account, use them as per convenience, and bank transfer the amount when needed. Also, you can conduct trades on the Alpari application tracks all the activities on the MT4 platform.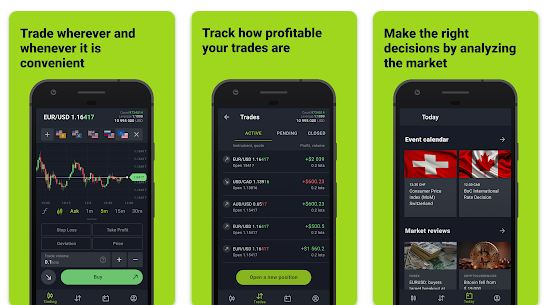 Using the Alpari mobile app, you can acquire quotations, rates of official exchange, and investment advice from experts. So you can bring changes to your trading strategies. You will even get to know about the event calendar.
In addition, you can do an instant execution and placement of pending orders. Further, you can Take Profit Levels and Stop Loss.
Along with improving your trading performance on this mobile app, you can also switch to trading from an analytical POV.
Alpari Trading Instruments Offered
Alpari stands out because of its Copy trading feature. Further, it comes with an Autochartist, analyzing price charts and showing you the right direction. In addition, it comes with a Fxstreet events calendar available in 17 languages and over 50 countries.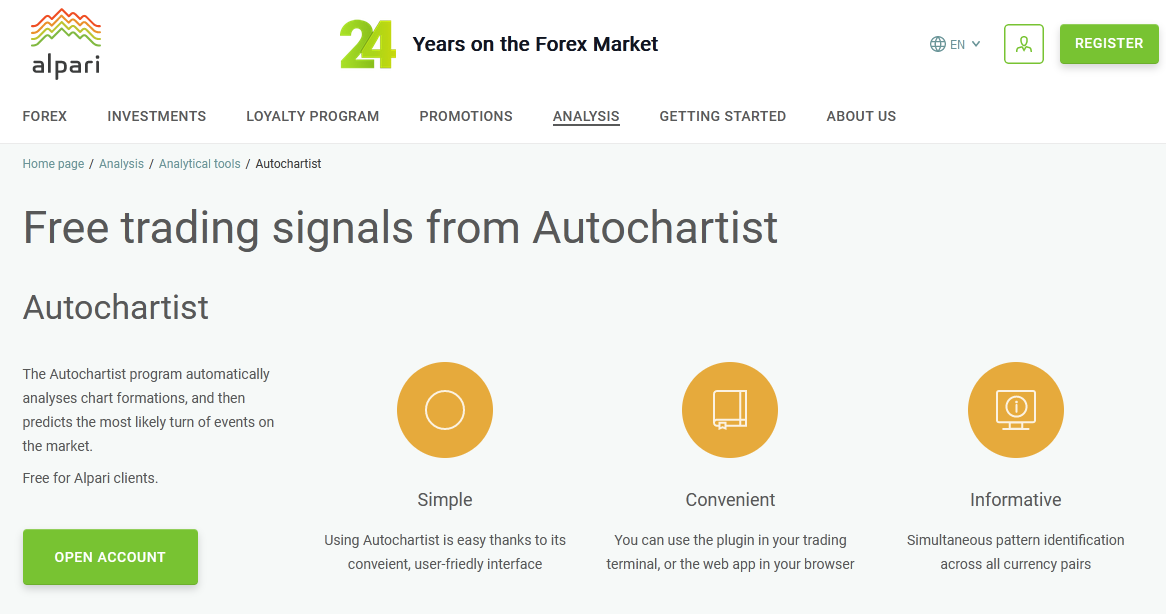 With the help of this copy trading feature, you can copy the strategy managers' or experienced traders' trading positions. This is especially beneficial for people who are new to trading. To follow a strategy manager, you have to subscribe to him and pay a percentage of your profit.
Further, if you are using the MT5 platform, you will get access to versatile trading tools and financial research tools. In addition, in 2020, 11 new trading instruments were introduced to international users.
These new instruments are:
EUR_Index
JPY_Index
USD_Index
GBP_Index
AUD_Index
NZD_Index
SocialID
GreenID
MobileID
SpWarID
VeganID
Alpari Financial Instruments
The financial instruments of Alpari are commodities, cryptocurrencies, Forex, Indices, and Metals. In commodities, it has three numbers of assets with 500:1 leverage. Further, in cryptocurrencies, they have four numbers of assets with 100:1 leverage.
Also, in Forex, Alpari has 60 numbers of assets and 1000:1 leverage. In Indices, the number of assets is 28, and the leverage is 500:1. Moreover, the number of assets in Metals is 5, and the leverage is 1000:1.
Alpari comes with 46 Forex pairs for trading. These pairs are minors, majors, and exotics. In spot metals, Alpari offers EUR and USD silver and gold crosses. In addition, Alpari has 22 spot indices.
Safety and Security of Alpari
Alpari has a stringent regulatory framework. This trading platform securely keeps the fund of every client in separate accounts.
Further, this trading platform makes sure to take all the measures to keep the data of each customer safe. Also, it is a member of the Financial Commission to ensure the practice of quick and strong regulation.
Alpari and Negative Balance Protection
It is registered by the Financial Services Authority of Saint Vincent and the Grenadines. Also, it does not offer negative balance protection. So, even if the market changes are rapid against the current trade of an investor, the account will not be negative.
As it is a member of the Financial Services Commission, the resolution of every dispute occurring externally is properly resolved. Further, Alpari Brokers are categorized into category A, and there is coverage of €20,000 against complaints.
Moreover, trusted organizations supervise the regulatory rules of Alpari. So, traders are covered under reimbursement schemes allowing them to recover their investment if their trader is broke.
Launched in 1998, it has to also adhere to the regulatory rules of the Financial Conduct Authority (FCA). FCA is one of the topmost regulatory bodies in the United Kingdom.
Sign Up Bonus of Alpari
A leading name in copy trading, it does not allow you to enjoy the signup bonus with first-time signing up. A real trading account will not get a bonus for the first-time signup. However, there are always provisions for other rewards and promotional offers.
Also, there are rapid changes in the bonuses offered by every broker. So, when you are opening a real account, make sure to check the offers. Further, perceive the signup bonus or reward as a token amount compensated by a broker for opening a real trading account with it.
Once you open a real trading account, you will get to trade currency pairs. Thus, you will have to invest some money in trading Forex. Through bonus, your broker will compensate some amount of your first-time trading fees.
Sign Up Bonus of Alpari for a Demo Account
Alpari does not offer any signup bonus for a demo account. However, there are many other trade Forex brokers who conduct free demo sign-up contests and offer prizes.
Minimum Deposit of Alpari
Alpari minimum deposit for a micro-account is $5. It offers many accounts on MT4 and MT5 platforms. Also,  it treats traders prepared to pay high minimum Alpari trading fees for a low ongoing cost of trading.
The minimum Alpari fees for deposit change with the type of account. For a standard account, the charge is $100. Further, for a Pro account, the charge is $25, and for an ECN account, the charge is $500.
Account Types
Alpari accounts are mainly two types, live trading and demo accounts. Alpari live trading accounts come with four account types. These account types are Micro, Pro, Standard, and ECN accounts.
Micro Account
These account types work with USD, EUR, GBP, and NGN currencies. Also, these account types offer a fixed leverage of 1:400. The minimum deposit amount is $5, and it does not offer any commission.
Further, these accounts come up with a spread from 1.7 and have a margin call of 50%. In addition, these have a swap-free option.
Pro Account
A pro account is compatible with USD, EUR, GBP, and NGN currencies. It comes with floating leverage from 1:300. Its minimum deposit is $25, and it has no provision for commission.
The account has a spread from 0.4 and a margin call of 120%. It offers a swap-free option on the MT4 platform and does not have the facility on the MT5 platform.
Standard Account
The standard Alpari accounts work with USD, EUR, GBP, and NGN currencies. The leverage is floating from 1:1000, and the minimum deposit amount is $100 USD. These accounts have no commission and have a spread from 1.2.
It comes with a 60% margin call and has a swap-free option.
ECN Account
ECN account is compatible with USD, EUR, GBP, and NGN currencies. Further, an ECN account comes with leverage floating from 1:1000. The minimum deposit amount for an ECN account is $500.
An ECN account makes you eligible for the commission of $1.5 USD lot per side. Also, it comes with a spread of 0.4 and has a margin call of 100%. Its swap-free option only works on the MT4 platform and is not available on the MT5 platform.
Alpari Customer Reviews
The Alpari broker has been operating on the Forex market for more than 24 years. No doubt, it has managed to earn an excellent reputation for providing traders with comfortable trading conditions. For this reason, many traders across different parts of the world find Alpari a trustworthy option for CFD trading.
Here are some of the reviews left by its users:
Unfortunately, some traders might find difficulties in withdrawal as it is sometimes delayed for almost a week. However, the company claims on its official site that processing time for withdrawal through any mode will not be more than 2-3 working days.
Apart from that, many traders have complained about its brokerage charges or commission attached to their Alpari accounts. No doubt, Alpari charges a commission for most of the individuals trading with the Alpari account.
Fortunately, the majority of brokerage charges are embedded in the spread. This actually makes it convenient for traders in Alpari to commute as well as free of any additional fees.
Alpari Spreads, Fees, and Commissions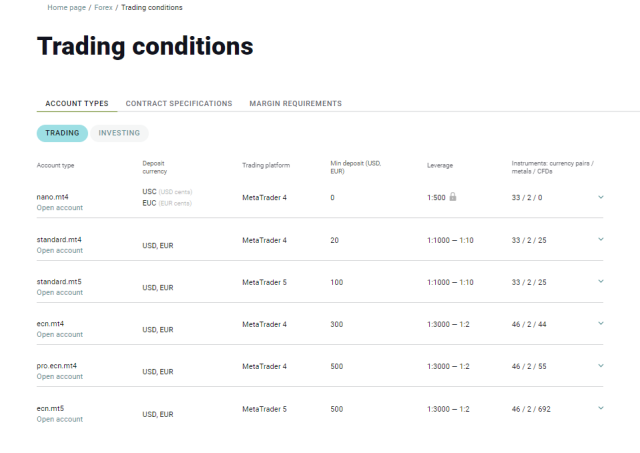 Alpari Spreads
Spreads in Alpari vary based on account types. You have spreads starting from 1.70 pips for EUR/USD for standard MT4/MT5 and nano accounts. You have spreads of 0.9 pips (EUR/USD) for ecn.mt4 and spreads from 0.3 pips (EUR/USD) for ecn.mt5 and pro accounts.
Alpari Fees
Trading fees of accounts in Alpari differ based on account types. You need to deposit different minimum amounts for different accounts. Along with the starting amounts, you need to consider commissions as part of trading fees.
You need to consider swap fees for trading any currency. The rate is understood based on the difference between the interest rates of two currencies involved in trading.
Apart from these fees, you need to consider non-trading fees. This plays a pivotal role in deciding the profitability that comes from trading. Non-trading fees in Alpari mostly refer to fees for inactivity and withdrawal.
Alpari charges 1.2%+2.9 EUR for withdrawals through debit and credit card transactions. You need to pay an inactivity fee of 5 USD following staying inactive for six months.
Alpari Commission
Commissions are not applicable for all types of accounts in Alpari. It applies to pro.ecn.mt4 and ecn.mt5 accounts. For these accounts, the commission is calculated based on the exchange rate and contract size.
However, conditions for commission charges vary for these accounts. You need to give commission while opening a position for pro.ecn.mt4 types. For ecn.mt5 accounts, Alpari takes commission separately for opening and closing.
Deposit and Withdrawal on Alpari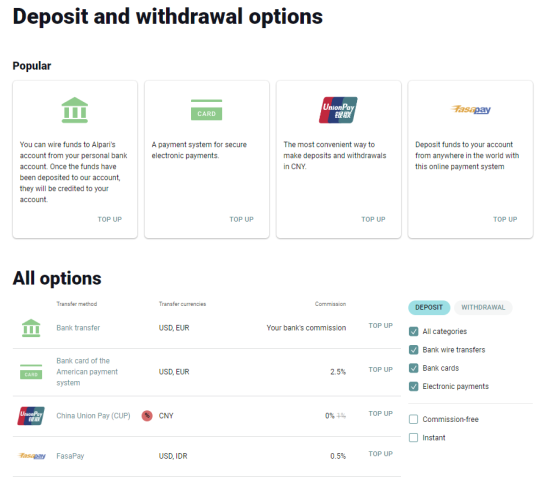 No doubt, the company works relentlessly to offer more deposit and withdrawal options to make the online trading experience amazing. The company offers multiple deposit and withdrawal options through Bank Transfer, FasaPay, and BitCoin.
Here is a list of available Alpari payment methods for deposit and withdrawal:
Bank transfer
China Union Pay (CUP)
FasaPay
AdvCash
GC Pay
LatAm Online Banking
Bank card of the international payment system
PayRedeem eCards
And many more
However, the execution time for a successful deposit and withdrawal may vary as per the option selected.
How To Open an Alpari Account – Step-by-Step Guide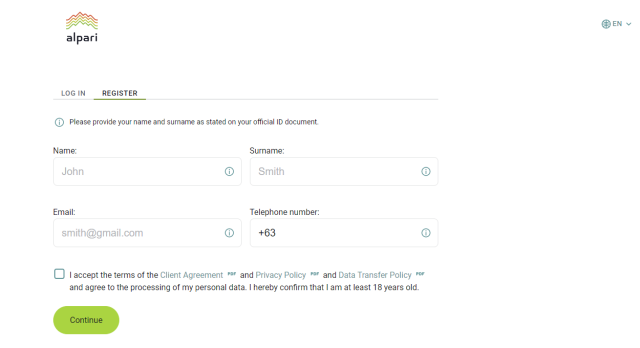 1. Entering personal details in the registration
The account opening process of Alpari can be considered simple and not much rocket science. You need to go to the official page of Alpari. And you need to click on the "open account" option at the bottom section.
The page directs to an information-filling page where you need to enter your name and surname. You also need to insert your email and contact number.
2. Reading and acceptance of policies
During the opening of trading accounts, you can only continue if you are 18 years old or more. Also, on agreeing to continue, you choose to accept the terms of the client agreement and policies for privacy and data transfer.
Give the three attached PDFs a good read if you wish to explore the platform's transparency of forex trading strategies.
3. Entering location details
After agreeing to continue, you will be taken to a new page. Here, you need to enter the name of your country and city.
4. Receiving the confirmation code
On generating the confirmation code, Alpari gives you options, including email and SMS, to select the mode of code receiving. You need to enter the code received and complete the registration.
5. Login and start trading
To start trading or investing, you can now log in with the details.
Here, it's wise to note Alpari comes with a "getting started" section. The section lets you explore demo accounts, glossaries, and forex articles.
Before opening an actual account, you can start by opening a demo account having the same opening process discussed above. This account gives you the security and flexibility of learning trading without losing any funds.
Alpari Affiliate Program
This Saint Vincent and the Grenadines-based company offers you multiple programs. In the "revenue sharing scheme," you, as a broker's representative, can bring new clients. And, you can get max 60% of the spread of each trade of clients invited by you.
CPA partnership involves attracting new clients. Here, you gain a reward of $275 following your invitees refill their new accounts at least once.
Also, you can become your city's regional agent if you are well-versed in financial markets and have a stock of potential clients. To become the agent, drop a mail stating your request and description at [email protected]
Moreover, Alpari gives you platforms through which you refer and earn. Social media influencers coming with many followers can recommend Alpari to their followers and earn a commission. People with business websites or popular blogs can also refer to Alpari and gain rewards.
This forex broker comes with a loyalty program. Here you can earn points which can be used to get attractive monetary rewards.
Opening Affiliate Partner/Partnership Account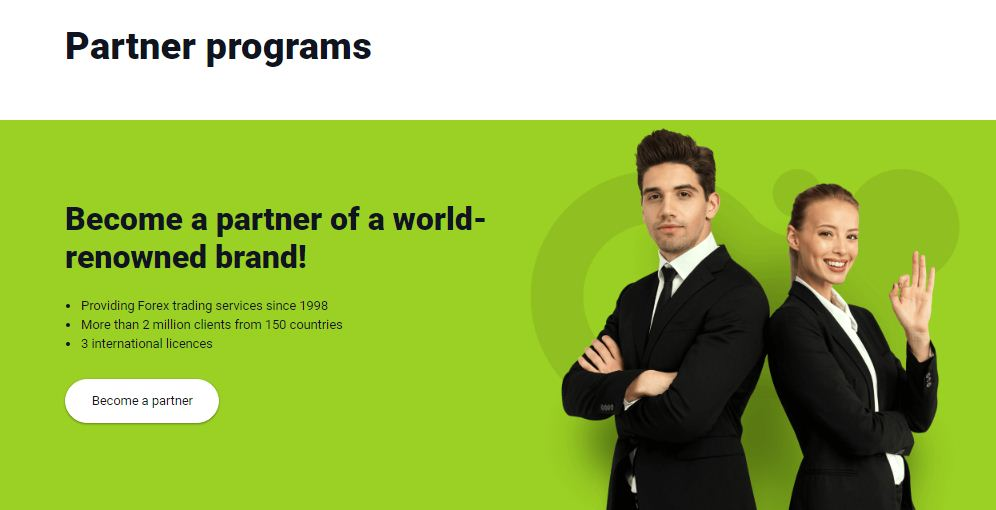 You need to register and enter personal details like location details, email, and password. Also, you need to insert business details like your website link.

Following the registration, you can bring users to Alpari with your referral link.
Alpari Customer Support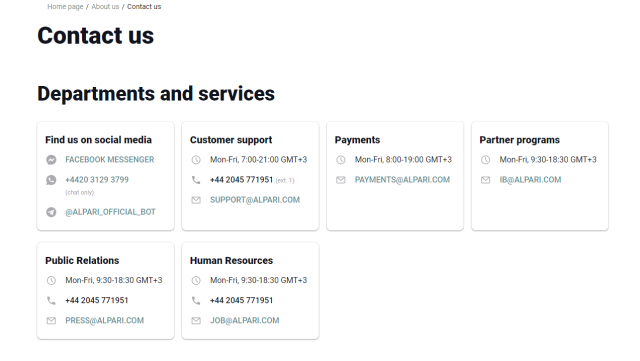 Alpari operates with very strong and tight-knit customer support. The contact number (+44 2045 771951) of Alpari International remains functional from Monday to Friday during working hours (from 7:00 to 21:00 in GMT+3 standard). Also, you can drop a mail at [email protected]
Notably, the customer supports Alpari team functions with a separate contact line. Alpari has allotted separate contact numbers and emails for handling matters of payment and public relations. That gives the customer support team a certain degree of specificity.
Therefore, they can concentrate and focus on things solely targeting customer issues. And that makes them highly responsive and goal-oriented toward solving customer problems.
Advantages and Disadvantages of Libertex Customer Support
Advantages
Disadvantages

➼

Responsive

✖

Possibility of getting many customer queries in the same contact line

➼

Highly Specific

✖

 It may take several tries to get hold of the expert on the support line

➼

Well-managed

✖

Disturbance in contact because of time zone differences

➼

Knowledgeable support staff
Alpari Broker Vs Other Brokers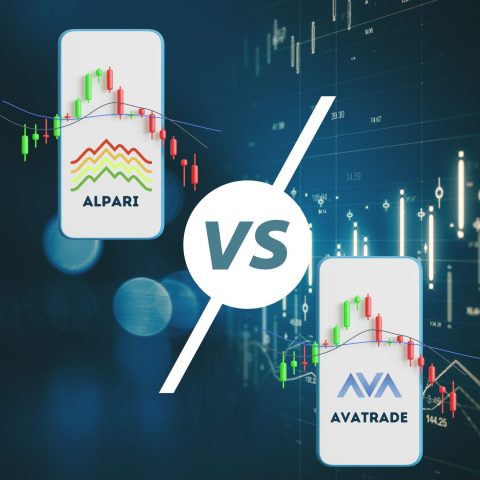 Alpari trading and AvaTrade are both reliable names in financial markets. Still, Alpari Trading has an edge in its experience. Alpari Trading started in the year 1998, and AvaTrade came into the scene much later in 2006.
Further, the minimum deposit money for Alpari International remains $5. At the same time, the minimum deposit money of AvaTrade is $100. Also, in this Alpari review, you must know that the owner, Exinity LTD, is also the owner of FXCM.
In addition, with over 2000000 clients, Alpari is a much bigger player in the CFD international markets and Forex trading. Still, even a small client base of 20000+ does not take away its credibility.
Both Forex trading platforms are at par in the trading features of major currency pairs and asset selection. Alpari Trading offers 60 Forex trading pairs, while the number of pairs for AvaTrade is 55. Moreover, both trading platforms have thousands of assets for trading.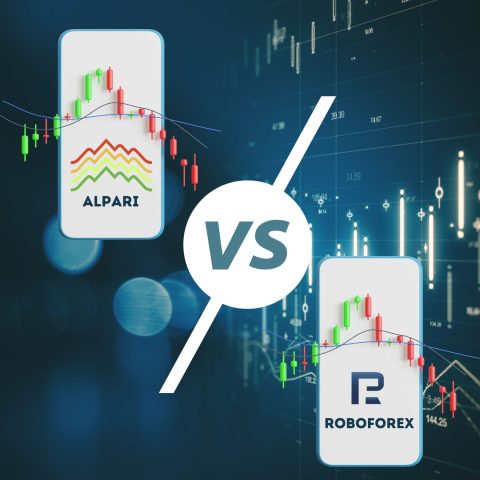 Both Roboforex and Alpari trading platforms include MetaTrader 4 and 5. Initially, Roboforex used to have Currenex Viking Trader as one of its trading platforms, from which it withdrew in 2015. And Alpari has a self-developed platform for operating Fix-Contracts.
Coming to a minimum deposit, Roboforex gives you a limit of $10. And Alpari offers different limits based on the investment conditions you select. The maximum Alpari leverage is 1:3000, while that of Roboforex is 1:2000.
Alpari does not offer a deposit bonus, but Roboforex has this available. You can have cent accounts on the Roboforex trading platform. But, Alpari accounts are not of cent types.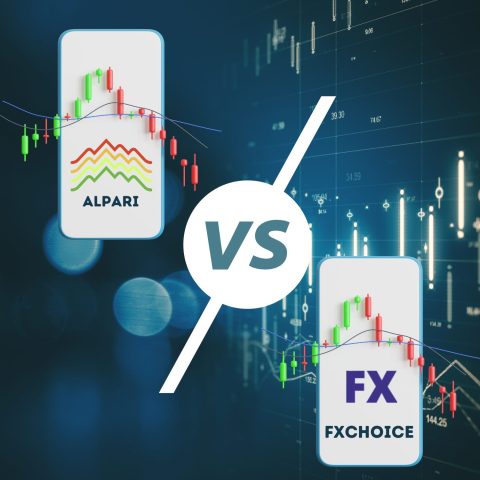 Alpari and FX Choice have both been in the Forex trading business for a long time. But Alpari started its journey much more before FX Choice. In fact, Alpari had passed a decade in the Forex trading business when FX Choice was established in 2008.
If we look at the minimum deposit option, the Alpari platform enables its users to deposit as minimum as $5. In contrast, FX Choice gives you a minimum deposit amount of $10. The maximum leverage allowed in Alpari is 1:3000, while that of FX Choice is 1:1000.
Looking at the trading instruments, FX Choice covers 5 major markets: CFDs, Forex, Cryptos, Indices, and Shares. Alpari also covers 5 instruments such as commodities, cryptocurrencies, Forex, indices, and metals. Apart from that, Alpari is regulated by FSC, FSA, and SVGFSA, whereas FX Choice is regulated by the Financial Services Commission of Belize.
Users from the USA, Canada, Australia, Japan, the Democratic Republic of Korea, the United Kingdom, the European Union, Iran, Sudan, Syria, and Cuba cannot trade in Alpari. On the other hand, FX Choice does not provide its services to residents of the United States, United States Virgin Islands, Afghanistan, Iran, Iraq, North Korea, Guam, Indonesia, EU/EEA, American Samoa, Belize, Northern Mariana Islands, Puerto Rico, Russia, Sudan, and the Syrian Arab Republic.
Alpari Pros and Cons
Trading on Alpari comes with many advantages and disadvantages. The benefits Alpari offers are:
PROS
CONS

➼

Strict regulation for optimized safety and security

✖ Unavailability of insights into daily analysis

➼

The minimum deposit amount is $5

✖ Lack of educational resource

➼

Works on MT4 and MT5 platforms

✖ Limited customer support on weekends

➼

Comes with ECN accounts

➼

Easy operation for traders of all levels.
Alpari is strictly regulated by the Financial Commission. So, as a trader, you can expect the optimized benefits of a strong safety net. Also, with Alpari, you can open a micro account for just $5 and start trading.
Alpari is compatible with MT4 and MT5 platforms. The MT4 platform is great for beginners because of its ease of use. Also, the MT4 platform comes with automated trading systems and allows you to do algorithmic trading. You can even customize your trading account on MT4 based on your requirements.
MT5, on the other hand, gives you access to the entire financial market. MT5 allows you to do automated trading and technical and trade analysis with important tools and use trading robots called Expert Advisors. So, Alpari comes with the benefits of both platforms and is suitable for new and experienced traders.
Finally, Alpari comes with ECN accounts. So, you will have instant information about the market pricing and the tightest ask spreads. Further, ECN accounts ensure automated trading so that you enjoy real-time quotations and instant execution.
Alpari is compatible with the latest edition of MetaTrader Platform or MetaTrader 5. MetaTrader 5 comes with an integrated economic calendar, keeping you informed about the essential markets. Also, with the built-in market depth tracker,  you can now track the activities of other traders in the market.
However, Alpari is unable to offer you analysis from its in-house experts. Similarly, Alpari lacks educational resources. It's true that there is a written beginners' guide, but that seems inadequate in the absence of videos and webinars.
Alpari offers 24/7 support on weekdays. But on weekends, you can only expect customer support from 12-20:00 hours GMT.
Conclusion: Alpari Review
Alpari is a secured trading platform with the registration of the Financial Services Authority of Saint Vincent and the Grenadines. Its services are versatile, including Contract for Difference (CFD), Forex trading, and precious metals trading. Also, it allows novice and professional traders to trade using demo and live accounts.
The live accounts are of various types, with reasonable deposit amounts and competitive spreads. You can also choose between low-commission and commission-free accounts. Further, you can take one step ahead with an ECN account of Alpari, as this type of account lets you trade with the maximum leverage.
Compatible with MT4 and MT5 platforms, Alpari allows trading through PCs and mobile applications. So, you can manage your trade and financial asset and do bank wire transfers easily on this trading platform. However, Alpari lags behind other brokers in terms of in-built analytical and financial instruments.
Alpari is a regulated platform, ensuring transparency in all aspects of trading. Still, when it comes to the availability of educational and research resources for traders, it is slightly behind other brokers.
Alpari Review FAQs
Is Alpari a Safe broker choice?
Yes, Alpari is a safe broker choice as it has adequate capital to offer extended support to its traders. In addition, it offers above-par safety measures along with keeping its clients' money segregated. No doubt, they have more than 23 years of experience in Forex trading as well as CFD, cryptocurrency, and binary options trading.
The company is considered one of the largest Forex brokers on the basis of trading volume. So, the platform is perfect for the folks starting their trading journey as well as the experienced ones.
What is the minimum deposit to trade with Alpari?
The minimum deposit to trade with Alpari is $5 for a micro-account. But the maximum deposit amount is $3000 per transaction. However, it is only possible to make deposits in the name of the account holder of an Alpari account. And it usually takes less than one working day to reflect the deposited amount onto your Alpari account.
Can I practice Forex trading with Alpari International?
Yes, it is possible to practice trading with Alpari in the Forex market. Frankly speaking, the company provides its user with the opportunity of creating a free demo account. This enables them to practice Forex trading and learn how to trade effectively without taking the risk of investing from their personal funds.
To open a demo live trading account, you have to register yourself on this platform. And you have to provide some basic information like your first name, last name, email ID, and telephone number to complete the registration process.
Like this Article? Subscribe to Our Feed!
Vanessa is a mom of 3 lovely children and a software geek. Outside of her career as a health and wellness instructor. She enjoys writing and researching on topics such as finance, software, health and culinary.