How AI Makes You A Better Photographer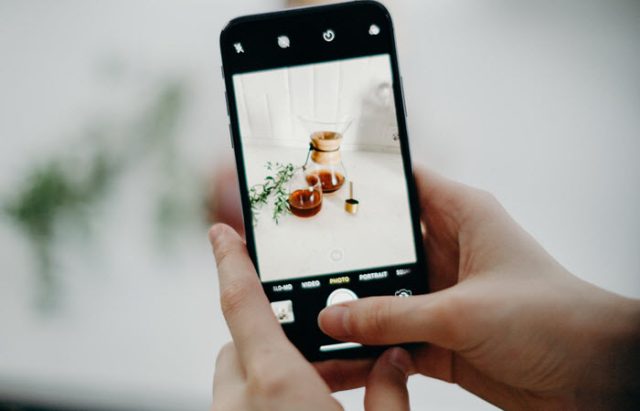 Once upon a time you needed to carry camera equipment around with you if you wanted to be able to document anything throughout your day. At first, cameras were reserved for still, seated photos only, but over time camera technology improved so that cameras were easily portable.
By the 1990s and early 2000s, cameras didn't even require film and there was no developing of pictures as everything had turned digital. As digital camera technology improved, digital cameras began to be added to cell phones, and eventually smartphone photography became commonplace.
This gave rise to all kinds of apps like Instagram, which is basically a diary of photos online. Cameras on smartphones have become highly sophisticated pieces of equipment, and part of the reason we've all turned into such great photographers is the technology inside those cameras.
How AI Improves Smartphone Photography
Regular cameras have automatic features that still motion and adjust aperture for the right shot. In your smartphone, this is all done with artificial intelligence, which allows a tiny camera to be packed with powerful features. The AI in your smartphone camera can detect faces, blur the background, adjust lighting, and more. Different effects create different outcomes, but in many high tech cameras the AI will take the best features from multiple shots and combine them into one perfect photo.
The artificial intelligence in your smartphone camera works by mimicking human sight, filtering out the excess information that your brain would and creating one unified image. It makes split second decisions about all the variables in your view in order to produce the best possible results.
In addition to perfect photos every time, the AI in your smartphone camera can also add fun and interesting effects to your photos and videos, change out backgrounds, create different effects, and more.
Apps Make Smartphone Cameras Even Better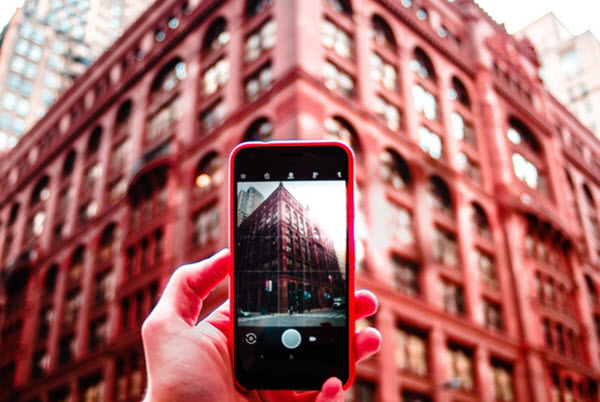 If you want to achieve different results than your standard camera can produce, there are apps for that. Cymera Camera can help you retouch photos or add stickers for social media. The VSCO app allows you to mimic the effects of old-school films like Agfa, Kodak, and Fuji. Filmic Pro can help edit for focus, exposure, white balance, zoom, and more. Moment Pro allows for professional-grade photo editing on your smartphone.
For editing and enhancing there's also:
Prisma – filters that make your photos look like paintings
FaceApp – lets you edit your photos to look younger or older or otherwise change your appearance
Adobe Photoshop Camera – swap out the background of your photos and more
Doublicat – put your face in a meme
Polaroid Lab – print your photos right from your phone onto Polaroid paper
New Hardware Turns Your Phone Into A Professional Camera
You can use your phone to create professional photos and videos for a blog or business, too. There are lots of hardware add-ons that can help you generate high quality photos and videos. If you want to shoot video for a vlog, you'll need a gimbal. It's a device that stabilizes your phone. You'll also need a microphone to improve sound quality. With all the enhancements available it won't be long before someone starts shooting movies on smartphones.
Light rings and different lenses can also enhance your photography. Light rings are fairly inexpensive and use ultra-efficient LEDs to give your photo a sense of professional lighting. Different lenses can be snapped right on to your phone for different effects. Fish eye lenses can make fun and whimsical photos, while macro and micro lenses can help you achieve specific photographic tasks.
See Also: Pictures and Pennies: How To Make Money From Photography?
Smartphone Photography Becomes Next Level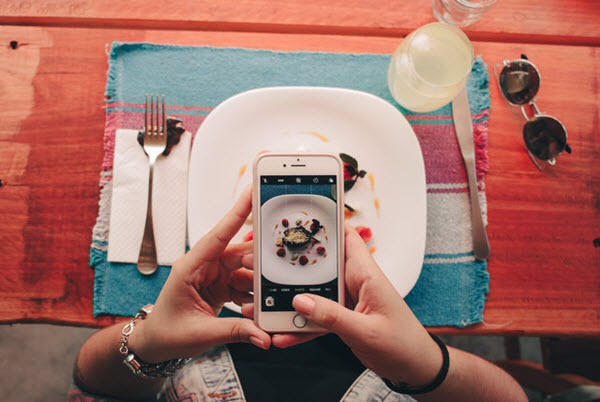 You can take the cover shot for a magazine with your smartphone, and even journalists are using smartphone photos in reporting on their stories. While there will always be a need for regular cameras, for our daily lives smartphone cameras have more than filled that void. Just think about all the baby pictures you see on social media on a daily basis — it's easier than ever to document every moment and milestone.
Learn more about the high tech software and hardware that allows you to take stunning pictures with the same device you call your mom on from the infographic below. Where will this amazing technology take our smartphone photography next?
Please include attribution to https://www.ubreakifix.com with this graphic.
Like this Article? Subscribe to Our Feed!
Brian Wallace is the Founder and President of NowSourcing, an industry leading infographic design agency based in Louisville, KY and Cincinnati, OH which works with companies that range from startups to Fortune 500s. Brian also runs #LinkedInLocal events nationwide, and hosts the Next Action Podcast. Brian has been named a Google Small Business Advisor for 2016-present and joined the SXSW Advisory Board in 2019.