A Small Guide on How to Refresh and Modernize your Kitchen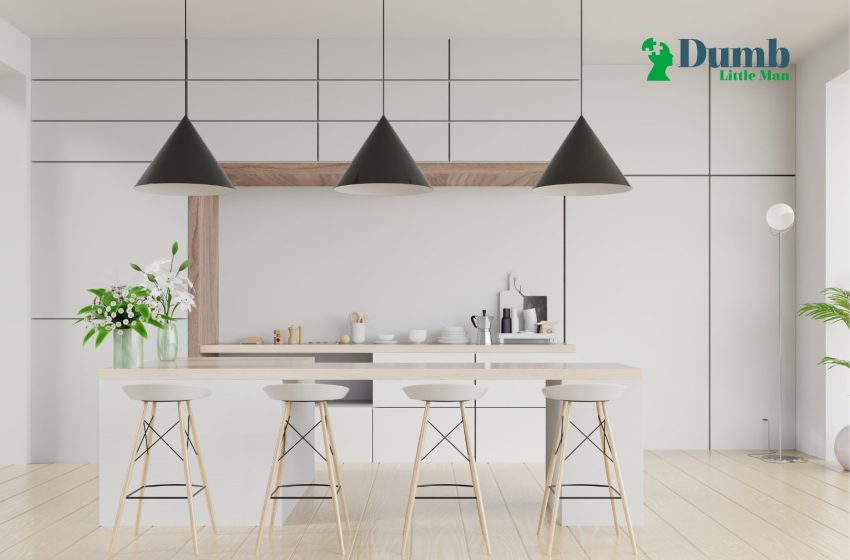 Amazing kitchen design ideas come down to details and functionality. A modern cooking area means an ergonomic and low-maintenance space that eases your daily kitchen chores and turns cooking into a pleasant job. 
Adding new kitchen cabinets, putting a backsplash, installing new flooring and countertops and painting the room are changes you might plan to do soon to breathe some fresh air and improve the functionality of your kitchen. Yet, such a remodeling project is time- and money-consuming and requires a lot of analysis.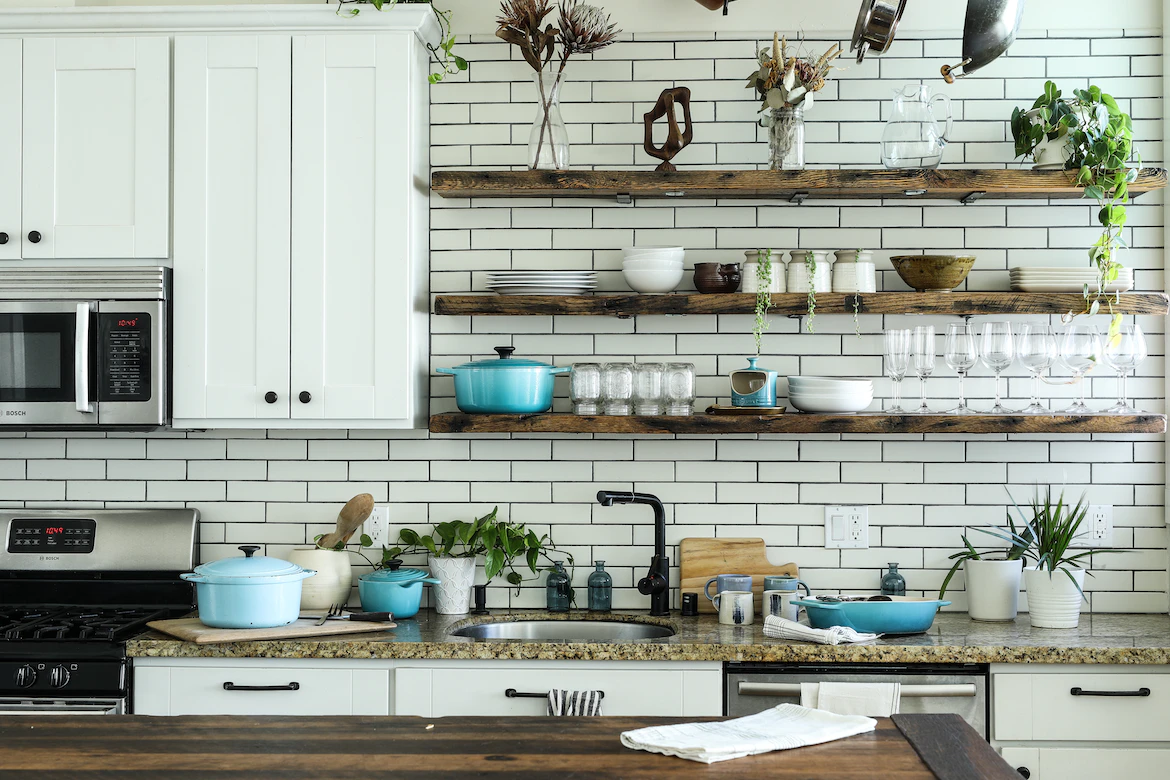 Modernizing your kitchen does not mean you have to change the design of your kitchen radically: you should keep units that serve your needs and be flexible when mixing the prior and current styles. You need to consider some basic kitchen remodeling steps before you get to action to avoid creating chaos in your room. Small tricks, repurposing and DIY hacks help refresh your kitchen without having to break the bank. 
Keep reading to grasp some of the essential aspects and tricks that could turn the face of your kitchen.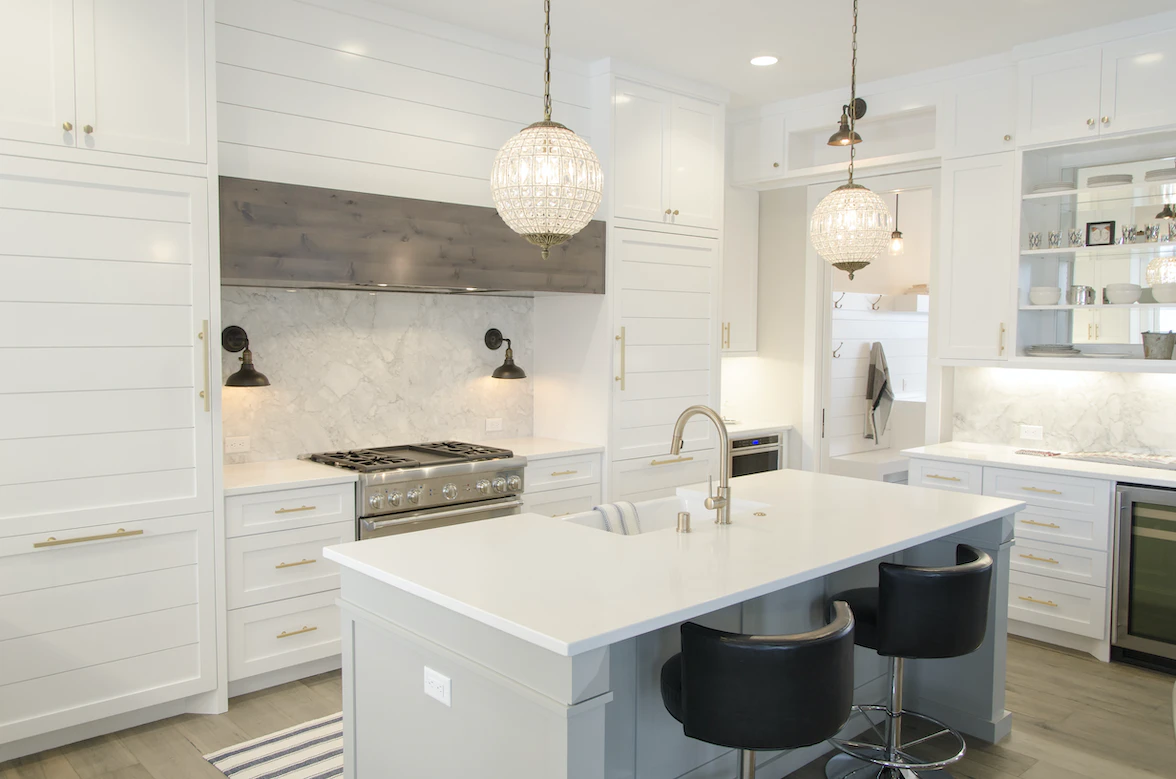 ✅ Replace the kitchen lights 
The days you had a chandelier in the middle of the ceiling are long gone. You can now use a remote control or your smartphone to turn the lighting in your room on or off, control its intensity, set a cool or warm tone considering your needs or set a light timer. Depending on your needs, you can have multiple lighting sources to create the atmosphere you want. It doesn't matter if you cook, read, sew, or want attention drawn to specific areas in your kitchen; you can accomplish all these with adequately placed smart light.
The internet can help you change a light fixture without an electrician and save money for other things. Whoever does this job, before removing light fixtures, you first must identify what area needs the most lighting in your kitchen. For example, you can create a relaxed and homey atmosphere by using lamps with warm, soothing glow bulbs for soft lighting. Shallow light also helps if you are busy and can't dedicate yourself to daily kitchen chores, making it harder to see food and drink stains, while intense light has the opposite effect.  
The best part is you can opt for strong lighting around your cooking area and mild lighting around the table on which you serve dinner and drinks with your friends or family.
Trick it out with new curtains
Curtains prevent dust from entering your kitchen and set the tone and atmosphere. Overlap thick, colored curtains for privacy with transparent ones to avoid dust and allow light. It is an easy and efficient way to change the light if you are on a budget. 
✅ Replace your table with a kitchen island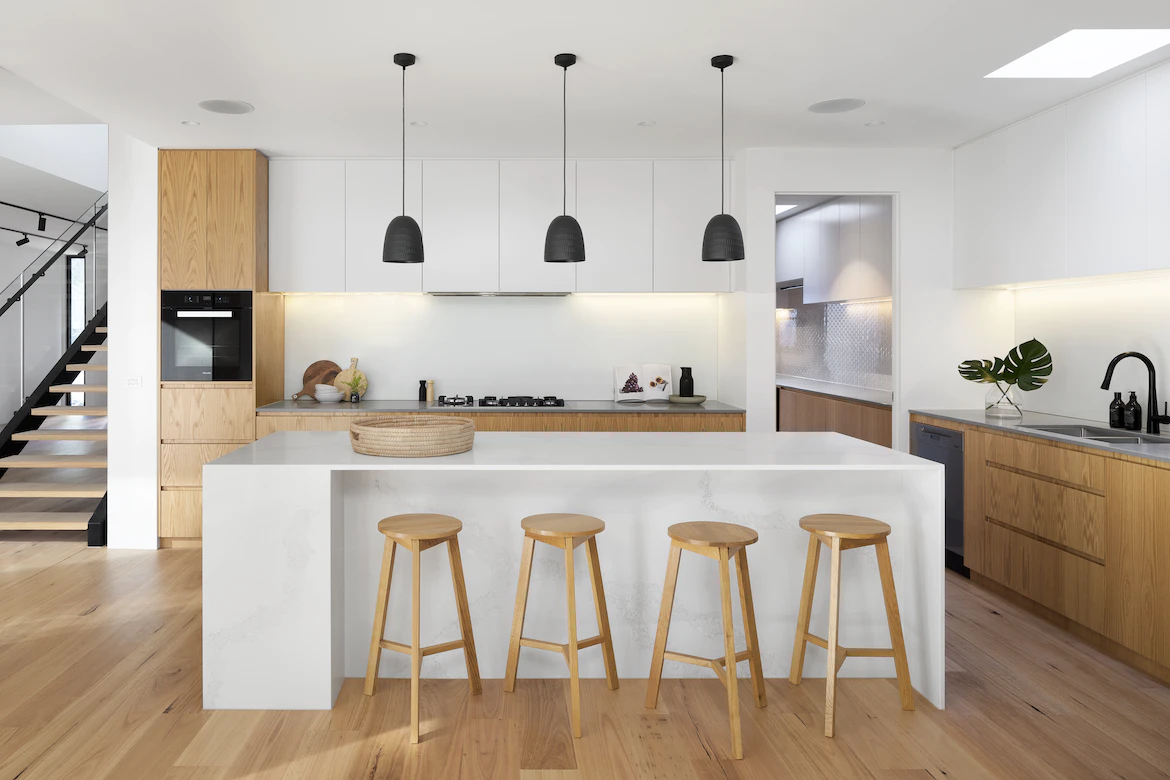 If you don't already have a kitchen island, it might be time you started considering owning one. Uniquely and interestingly shaped islands are all the rage now. They are elegant, modern ways to embellish your kitchen, and you should consider your needs before planning to have one. Its advantages can be: 
⫸It's versatile – an L-shaped island allows you to house your microwave, oven or stove and separates your cooking and cleaning zones.
⫸ It's an excellent fit for an open-concept kitchen plan – it fits perfectly into the spirit of "open living". 
⫸ It offers accessibility – it is multipurpose and gives more functionality and usage than a traditional table. 
⫸ It's perfect for kids – you can choose stain-resistant finishes with an anti-scratch coating, and it won't swell from spilt water. 
Now that you know what you want from your kitchen islands, consider its downsides too:
⫸ It can be costly – too large islands, and good finishes can be expensive.
⫸ It can create appliance placement problems – the island can require special plumbing and wiring.
⫸ It is not the most appropriate for tight kitchens – you can be space constricted. 
Multipurpose tables for small kitchens
Speaking of tables, don't you wish your table was lower or higher, longer so people can be comfier when sitting at, or smaller so that it allows more space when you need it? Multipurpose tables can offer versatility at great prices and suit your needs better than a kitchen island. At the end of the day, it all comes down to every family's lifestyle and daily activities. 
✅ Mix and match finishes 
Mixing metal finishes can add visual interest and dimension to a room. Instead of a one-note, monochromatic space, you create the illusion of texture with small touches and mixed finishes and make the room more reflective of your personal taste. It is best to choose an underlying foundation like a color palette or theme, then select a contrast finish that complements the others. The specialists from Kitchen Warehouse suggest not to go overboard and consider an opposite finish, such as chrome and bright metals for matte or brass tones, to make your kitchen stylish and avoid creating chaos.
Use smooth, transparent or matte gloss for the doors and surfaces with heavy use. It is an affordable, modern way to make your units easy to clean, and you can do the spraying and lacquering yourself. Mirror-like finishes make your kitchen look contemporary, and the surface's shine reflects light and gives the illusion of a bigger and brighter room.
✅ Create a dedicated beverage area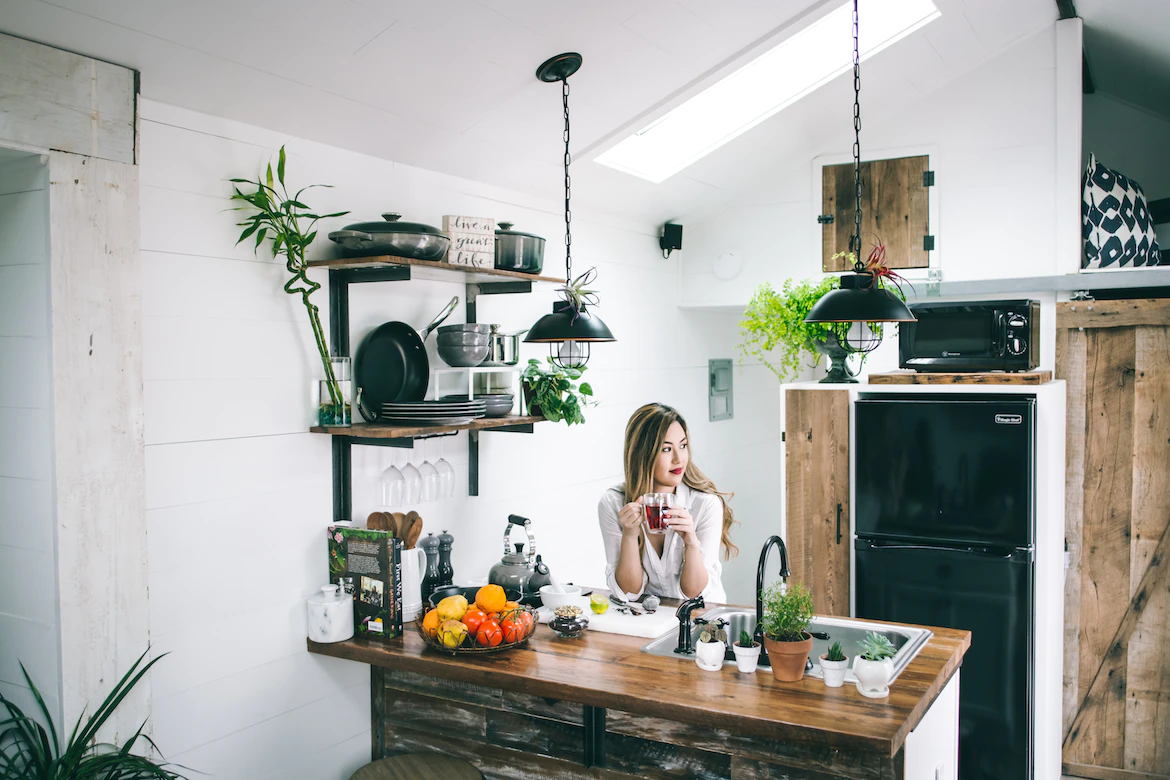 You don't need a lot of room or money to create a fantastic kitchen beverage bar perfect for social occasions or gatherings with family and friends. The internet abounds in bar design ideas; you must consider your budget, needs and beverage preferences. You can even repurpose outdated cabinets or dressers that you no longer use and install a few floating shelves for bottles and glasses.  
Adding a mirrored backsplash to the side of your drinks bar makes the space appear larger and creates a cosier and more elegant look. If you want to save space, use the available wall space to hang wall shelving units to store your glasses. 
Go modern on all levels
Regardless of how big or small the changes in your kitchen are, ensure you use common sense and don't be afraid to switch from your traditional design to a modern one. 
Modern is one of the most popular styles for kitchens nowadays because it aims to incorporate comfort and functionality for maximum utility. This design offers clutter-free space to relax and means your kitchen is cosy, low-maintenance and stylish. Plus, you are ensured your cooking room is trendy and will not get out of style anytime soon.  
Like this Article? Subscribe to Our Feed!
At Dumb Little Man, we strive to provide quality content with accuracy for our readers. We bring you the most up-to-date news and our articles are fact-checked before publishing.