8 Easy Ways to Reduce Paypal Transaction Fees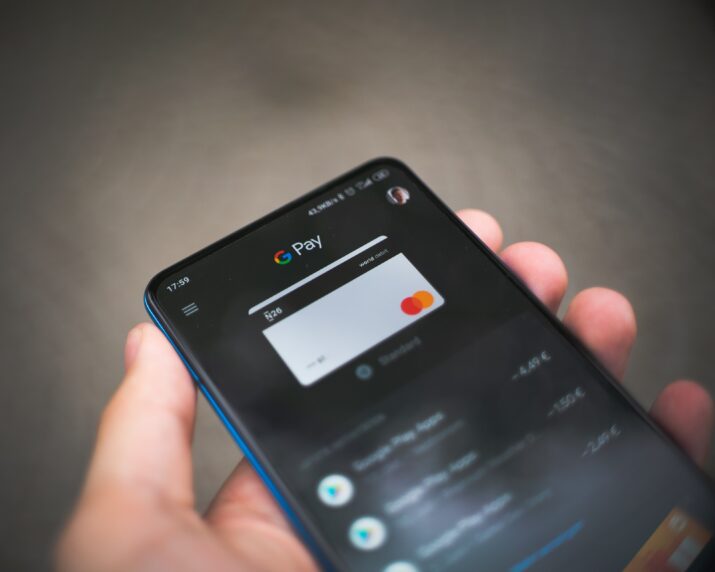 You already understand that setting up a reliable system for receiving payment is one of the most important aspects of freelancing or online business. One payment system that has proven reliable since launching in 1998 is PayPal and it continues to remain a top option with already more than 325 million active accounts worldwide.
However, PayPal services aren't free. One major source of income for the online payment giant is the fees they charge users for sending, receiving, and transferring money. These fees come in different ranges based on transaction type and could be quite disturbing for your online business, especially if you're fairly new.
Thankfully, there are several steps you can take to reduce PayPal fees. What's more, these methods can be applied in only a few clicks and you'd be ready to take charge of your earnings. Below, you'd be finding out eight easy ways for reducing or avoiding PayPal fees. But first, a little background into how PayPal operates.
Should You Use PayPal?
PayPal is a convenient online payment platform whose service allows you to send and receive money to and from multiple channels. Its global service is a popular alternative to conventional banking methods. It ranks behind only credit cards amongst the most used online payment systems.
Some of the reasons why it remains a preferred option for many include ease of operation and security. With only an email and a password, PayPal allows you to perform secure transactions while remaining anonymous. PayPal has a wide variety of features that individuals and businesses can take advantage of and it is available in over 100 currencies worldwide.
It is no surprise PayPal is trusted as a means of performing transactions by huge businesses and platforms. Different e-commerce platforms incorporate PayPal on their websites for quick payment. If you're familiar with freelance platforms, you'd notice that PayPal has a huge presence across the board.
Online casinos are also not left out. The instant withdrawal from PayPal at casinos is one of the benefits with which betters decide where to play. That is because casinos with instant PayPal withdrawal not only make betting easy but also guarantees them their winnings.
However, if you will be joining a long list of PayPal users, you should be aware that you'd incur some service costs.
What Are PayPal Fees?
PayPal allows you to receive money from credit and debit cards, other PayPal users, other online transfer platforms, card readers, etc. You will not be paying any sign-up fee and there are no monthly fees as well. However, whether as a business or an individual, sending or receiving money through PayPal attract transactional fees.
That is why you won't be receiving the exact amount your customer sends in your PayPal account balance and why more than the amount you transferred will be deducted.
For transactions in the United States, PayPal will be deducting 2.9% of the amount plus an additional fee of 30¢ per transaction. For better understanding, when you receive $1000 from a customer or client, you will be left with $970.70 after PayPal deducts its 2.9% ($29) and 30¢.
A transaction outside the US attracts a 4.4% of the transaction amount and a fixed fee that varies, depending on the currency involved. That means you should be expecting to pay a fee of at least $44 per $1000 transaction.
If the transactions are done in-store, PayPal will be eligible for slightly lower fees of 2.7% for United States transactions and 4.2% elsewhere, with the additional fees still applicable.
You'd agree that these are pretty high fees but there are ways to bring them down.
8 Easy Ways to Reduce PayPal Fees
After losing a substantial part of our income to different PayPal fees, we realized the need to lower this overlooked expenditure for easier accounting and more income. We have tested each of these methods and they are straightforward to implement as well as proven to bring down your PayPal fees.
1. Use PayPal Micropayments
If your business involves numerous small transactions below $10, PayPal has a feature known as PayPal Micropayments that lets you save money. When you sign up for this program, you get to pay 5% of the transaction amount, instead of the usual 2.9% and 30 cents.
Although it may look like you're paying more with the 5% fee, a quick calculation would reveal otherwise. Consider the example below for a $10 transaction under the standard payment fee and micropayment. A micropayment customer would pay 5% of $10, which is = $0.50. Meanwhile, a standard customer would pay 2.9% of $10 (0.29) and a $0.30 flat fee. Both fees add up to $0.59.
This shows that customers under the micropayments program would incur lesser fees than a standard customer. However, for transactions happening outside the United States under the micropayments program, the fee rises to 6.5% of the amount. To start using micropayments, you need to fill the form by following the steps on the PayPal website.
2. Use PayPal Merchant Rate
Many businesses miss this method, likely because they are not aware of its existence. Merchant rate is another easy method for lowering the transaction fees you have to pay for using PayPal. While the earlier method is for customers who make small transactions, this is reserved for merchants who perform heavy transactions up to $3000.
This feature allows you to reduce your fees up to 1.9% instead of the usual 2.9%. For transactions between $3000 and $10,000, you'd be paying a reduced fee of %2.5 under this program. Transactions above $10,000 would attract further discounts until you're paying only 1.9%.
To enjoy this method, you need to log in to your PayPal account and register for "merchant rate." The option is located under Profile and Settings, and then My Money. Click on Merchant Fees and fill the form that comes up. However, you should take note that this privilege may be withdrawn if you stop making transactions up to $3000 in a month.
3. Receive Money Less often by Combining Payments
You may not have thought much of this, but combining payments lets you receive bigger amounts at a reduced frequency. While getting paid immediately and more frequently makes accounting easy and increases cash flow, it automatically translates to paying PayPal more money.
Hence, it is advisable to design a payment schedule that will enable clients to pay you less frequently. For instance, you can request that they pay you monthly, instead of weekly or after each transaction. For freelancers, it is a good idea to let your funds accumulate on freelancing platforms before withdrawing through PayPal.
This method is effective because it helps you avoid the flat fees that come with each transaction. You still have to pay 2.9% of every transaction in the US, no matter how less frequently you receive money, but you can avoid as many 30 cents as possible.
While 30 cents may not seem like much, it could save you a lot of money, especially when you utilize this method alongside the others. You also need to rearrange your accounts so that your business does not suffer from delayed payment.
4. Add PayPal Fees to Your Invoice
Another fairly easy method for avoiding PayPal fees is to add them to your invoice. This does not necessarily translate to not paying fees, but at least, you're not the one paying them. After all, your client has to pay you for services rendered or for goods bought. Why should you also have to pay?
By factoring the fees into the invoice, you don't have to worry about the fees because you're sure they are covered alongside the exact money you're entitled to. If you should be getting $1000 for your services, calculate the PayPal fee and add it to the service charge. You could even round up to the nearest $50 or $100 by charging $1100.
This depends on the kind of agreement you have with a client or customer. Your terms of service could include a certain percentage to cover the fees or you could make the calculations yourself and simply charge them together. Serious clients would understand this and will find no problem with it.
5. Receive Money as Friends and Family
PayPal charges you the fees stated above when you receive money as a business, that is when you get paid for services or goods. However, this fee does not apply when money is transferred to you with the friends and family feature from PayPal.
To enable this type of payment, don't send an invoice through PayPal. Instead, you can send a manual spreadsheet or generate one using accounting software. Your client, therefore, has to log in to their PayPal account to send the money using the friend and family option. They could also do this even if you send an invoice through PayPal. You simply have to inform them beforehand.
This method lets you avoid PayPal fees but may be slightly inconvenient for your client. Using this option also comes with its risks. For one, it will not be covered by payment protection. It could also land you into bigger troubles if PayPal finds out you're using the option for business payments.
6. Withdraw from PayPal Using Other Means
Your methods for transferring money from PayPal to your account are also important since PayPal charges different fees based on how you go about it. You can either make a direct transfer to your bank account or use a PayPal Cash Card.
Direct transfers, also known as Standard Transfers, are free when done to your bank account and your fund should arrive quickly. This helps you avoid PayPal fees. However, if you're going for an instant transfer to a bank account or debit card, you will incur a fee of 1% with the maximum amount being $10. This method gets your funds to you within a few minutes.
PayPal Cash Card is another feature from PayPal that grants immediate access to your money. You can use the card directly at retail shops or withdraw at an ATM with no fee attached, as long as you use an affiliated MoneyPass ATM.
While PayPal remains one of the leading online payment platforms, other payment systems do an equally decent job of helping you get paid. Using an alternative payment system helps you avoid PayPal fees or pay lower fees and thankfully, there are several options you could try.
Stripe: Although not as big as PayPal, many people prefer using this payment platform to get lower fees. Stripe's fees are the same as PayPal's without the additional fees when transacting internationally. This is, therefore, an excellent option for those whose transactions are outside the US.
Payoneer: Another platform that has gotten very strong, especially after going public in 2021. Payoneer charges flat fees for transactions and you may find the fees lesser compared to PayPal.
Apple Pay: This is another popular alternative that integrates easily with numerous shopping carts and payment platforms. Hence, it is a viable alternative that you may find better in terms of lower fees.
Google Wallet: Google Wallet will not charge any fee for different transactions, including sending money from your account. Your customers can also pay through this medium without the app and payments are made anonymously to email addresses and deposited to the connected bank account.
Tranferwise: Transferwise works excellently for international transactions and features reduced transaction fees. It also has better exchange rates than PayPal.
8. Use Other Payment Options
This is a no-brainer. Using other forms of payment gives you complete freedom from PayPal fees. If the platform you run your business allows direct deposit into a bank account, you may want to give this a try. It not only helps you avoid PayPal fees but also offers faster payment deposits.
There are also platforms, such as WePay and Dwolla that help freelancers facilitate direct deposits into their accounts. They work with numerous accounting services and charge little to nothing at all for their service. For instance, WePay charges only 1% plus 30 cents, while Dwolla receives only $0.25 per transaction.
ACH transfers and electronic checks are totally free, especially with QuickBooks and other invoicing software. You could also choose to be paid through a paper check. This method may be slower, but your funds should arrive after a while and you don't have to worry about calculating percentage deductions from your hard-earned money.
Final Thoughts
PayPal remains one of our favorite online payment systems because of the convenience it offers and the acceptance on a wide range of platforms. The services of PayPal are truly remarkable, and we understand that they are also running a business that needs to make a profit. However, each business needs to make the decisions that are best for them.
You're probably on this page because you're tired of putting up with annoying PayPal transaction fees. The good news is with the steps outlined above, you're on your way to experiencing much-needed freedom. Simply take advantage of anyone for your transactions and you can start taking control of your income.