7 Ways To Breathe Life Back Into Your Marriage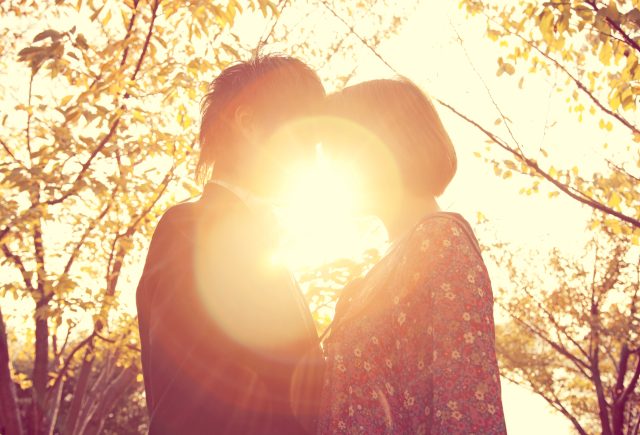 After years of marriage, mind numbing 9-5s, and the same boring food, fun, and sex, even the best marriage can become stale. By designing our lives from a place of endless possibilities we can literally blow the socks off our relationships and create a world of fun.
When boringness is so prevalent that you hit the snooze button 4 times before dragging yourself out of bed, you know you aren't living the life you love. You cultivate a new love for love and for the sweetheart in your life, and here's how…
Public Display of Team Effort
When the two of you are in front of other people, make it a rule to not contradict each other. Even when you know your partner is dead wrong, you can still reserve the option to take them aside and discuss the subject with them or wait until later. In this way you are avoiding causing embarrassment to them or undermining them.

 
Cheerleading Unit
Whenever you talk to people about your spouse make sure you tell them every little thing that you adore and admire about your spouse. When that person talks to your spouse in the future they will be sure to mention all the amazing things you have said and about how much love you have for them.

 
Date Your Wife
Instead of falling back into the same week-to-week rut, go out on a fun, spontaneous, and easy-going date. No picking fights, no arguing, just taking pleasure in what you have and loving each other. Be young and sexy again!

 
Create Bucket Lists
A bucket list is a goal setting tool used strictly for fun activities. That's basically what you do, create a future of fun, dining, entertainment, adventure and exploration together on paper. This future will determine who you are being in the present, as well as the anticipation and teamwork that will be produced as you work towards achieving this together.

 
Give It To Them
Find out what your partner likes, such as you bringing them dinner while they watch the game (for him), or pouring a glass of wine and just listening attentively (for her) [you get the point], and just being fully giving. It is within your giving that your own love grows for that person. You can't make them love you more, but you can both make yourselves love each other more.
Don't Make Them Wrong
This is probably the hardest one of all. It means a total acceptance of both who they are and the decisions they make. What makes this hard is when your spouse is doing something that is killing themselves, like smoking for example, and you have to completely allow them to decide on their own and let them be.

 
Share The Landmark Forum
When Marina and I did the landmark forum together, it brought our extraordinary relationship to new heights that I didn't expect. At the point I couldn't even imagine getting any closer to her, despite the fact that we were getting closer each day. As an example, if our relationship was at a 15 out of 10 already, it hit 30 over the course of a weekend. I would say that we got our money's worth.
Like this Article? Subscribe to Our Feed!