7 Secrets to Making This Year the Best Year Ever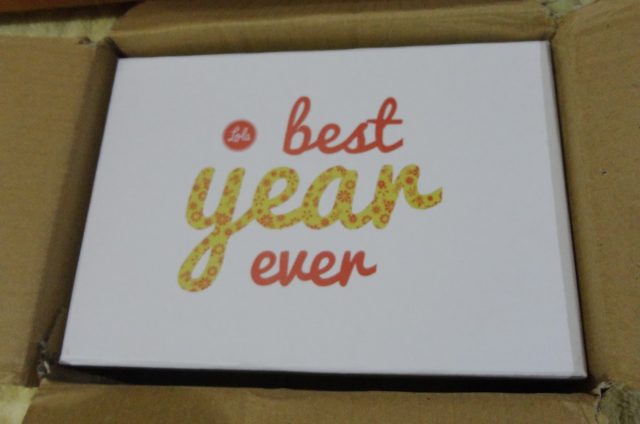 It's the time of year when goals are made and abandoned a few weeks later. Will you be one of them, or will you set goals that have the power to change your life?
Not achieving what you set out to do means you'll yet again fail to move toward the life you desire, which leads to nothing but regret. Inertia can be difficult to overcome, but something you may overlook is the influence from friends, parents, and society in general.
Often what you believe you want is not what you want at all. The trick lies in setting meaningful objectives.
It doesn't matter whether you set goals or not, as long as you're doing something that makes
you
come alive.
Stay Here and Now
Before you decide what you want to do, stay present here and now. Forget about the past and the future. Let any and all thoughts pass. Don't give them meaning, and don't add to them.
It is from this blank, calm state that you can begin to look at what has gone well last year, and what hasn't.
Eliminate
The big mistake people make is they think more is better, but that isn't always the case. The more things you do, the less time you have. You want to make sure that every single thing in your life is something you've consciously chosen.

 
It's easy to fall into the trap of doing things that distract you from what you really want to do, because you're afraid.
Instead of letting distractions take over your life, look at what you can stop doing. Pick just one thing right now. Keep it simple, and then eliminate it from your life. It could be something small, such as a magazine subscription, or something bigger, like fast food.
If you complain about not having enough time, you probably need to get clearer about what you want from life. And by clear, I mean really, really clear. Focus on ONE main thing at a time.
Goals
Next, set one big goal for the year. And by goal, I don't necessarily mean regular goal setting. Set a direction for where you want to go.I simply use the concept of goals to get a point across. Goal-setting is just a process that gets you results. What matters are the results; many get stuck on the process, but the process doesn't matter.Use whatever feels good, and take action.

Start

now

.

 
Focus (on Your Next Step)
When you have one big goal, it's time to look at what your next step is. What can you do right now to move closer to that goal?

 
Keep the next step as tiny as possible. It could be brainstorming ideas and action steps. Whatever it is, start now. Yes, you can put it off, but if you do that, you're putting off your life. If you make it a habit, you'll end up living a mediocre life.
Do you really want that?
Living an extraordinary life takes effort, at least at first, which is why most people turn it down. 
Momentum
When you focus on taking one step at a time, you build momentum. You take one step, then the next, and then the next. It eliminates overwhelm, because you don't have to try and predict the future.

 
Know where you're going, and keep taking the next step. Let the rest take care of itself.
The Most Important Secret
Last, but not least, remember to focus on what matters to you. Forget about what others think you should or shouldn't do. This is your life, and you are the one who has to live it.

 
If someone thinks you have to do something that you don't want, forget about them. If they try to push you to do it, eliminate them from your life. I know, easier said than done!
There's no one you have to put up with, and nothing you have to do, except follow what feels right for you. Always remember that, because that is what will help you create results that matter and make this year the best one of your life.
Like this Article? Subscribe to Our Feed!