As a Frequent Adventurer, I Look for These 4 Qualities in Travel Agents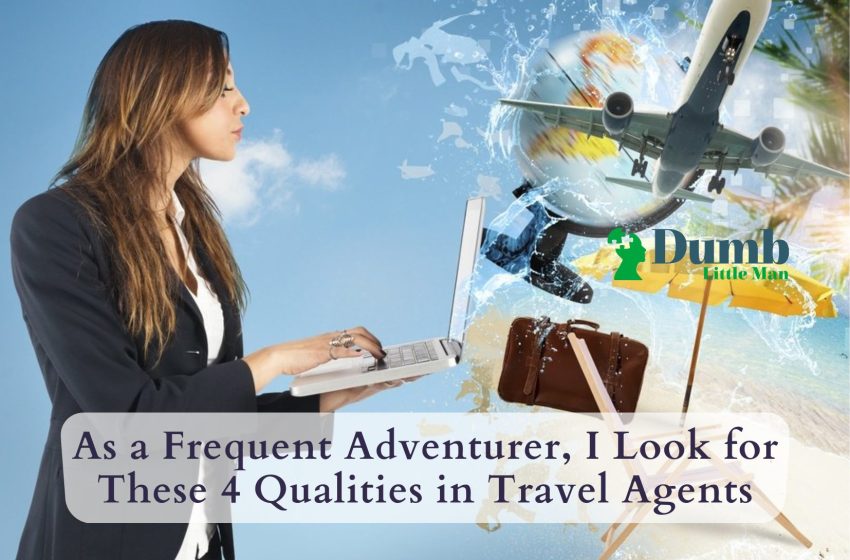 The internet was the conduit to everything an avid and enthusiastic trip planner could need pre-pandemic. However, after two years of having my eyes glued to a screen in one way or another, there were not enough blue light glasses or hot yoga classes on Earth that could convince me to spend one more unnecessary second online. So, when I eyed an excursion to Riviera Maya, I decided to hand the reins to a travel professional. The result was a gorgeous, stimulating trek that placed me firmly in the pro-travel agent camp.
I connected with an advisor who specializes in planning Mexican and Caribbean voyages. Her firsthand knowledge of available resorts, their amenities, and the area resulted in me not having to lift a finger or worry in the slightest. She hooked me up with exceptional services, reserved me into a beautiful new property with several delicious dining options, and arranged for private ground transportation.
Today, there are so many COVID-related travel restrictions and guidelines that keeping track of them all is practically a full-time job. The main benefit of working with a travel agent right now is that they shoulder the heavy lifting — all we have to do is lie back and enjoy ourselves.
4 Must-Haves for Your Travel Agent Checklist
A joint report by the American Society of Travel Advisors and Sandals Resort illustrates the change in tone many are experiencing when it comes to travel agents. Prior to the pandemic, 27% of travelers either always or often worked with travel agents.
Going forward? Forty-four percent of respondents say they plan to work with an agent, and 44% of those who said they rarely or sometimes use agents now say they'll do the same going forward.
Whether you've worked with a trip advisor before or you're a first-timer, you may be wondering what to look for in a travel agent. Every traveler's needs are different, and it's the agent's job to identify and tend to them.
Still, every agent needs to check a few boxes off. Make sure they have these four things going for them:
1. An Abundance of Resources
We go abroad to experience new things and create everlasting memories. Unfortunately, we don't always know where to find those. But a travel agent with a wealth of area-specific knowledge will.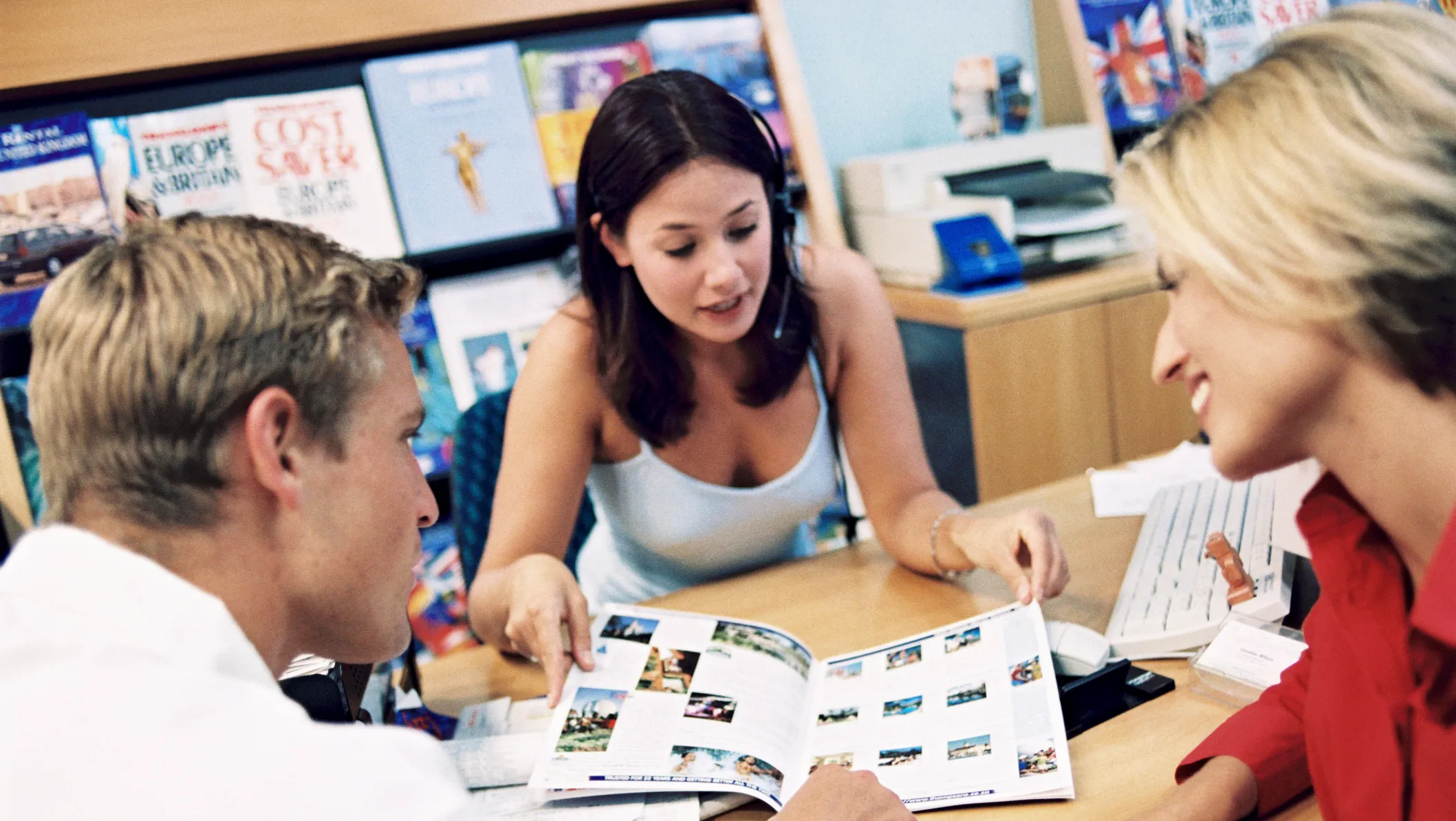 One of the primary advantages of working with a travel agent is that they afford us access to services we don't typically have when booking ourselves. Agents know where the best lodging deals and dining choices are, but they can also steer you toward off-the-beaten-path spots and authentic experiences, if that's your goal.
You can also ask them to prebook spa services, dinner reservations, outings, events — whatever you don't want to miss. When you work with an agent well-versed in the locale, they can show you beauty you might've never seen on your own.
2. Connections to Credible Travel Physicians
Unplanned health scares are anxiety-inducing. Those worries ratchet up when issues arise on vacation and away from your comfort zone. Teaming with an advisor who can recommend affordable, credible wellness options can help put you at ease.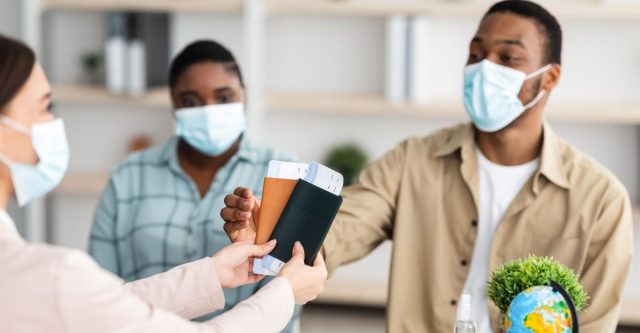 You want to ensure you're prepared for any potential illness, especially ones specific to exotic locations like the jungle or savannah. Your agent will know if you need to get shots or take medication before traveling, and they'll connect you with a medical expert locally and a doctor abroad, if required.
Side note: Another way agents can help ease traveling worries is by helping you get travel insurance, which some countries require for visitors. A seasoned agent will anticipate this and help you prepare ahead of time.
3. Round-the-Clock Availability
One of the best benefits of using a travel advisor is that they're your advocate should something go wrong on your trip. A reputable agent will have a 24/7 answering service that's ready to help you, regardless of where you are.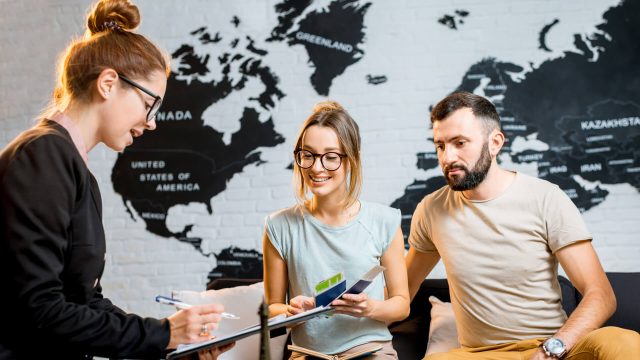 Did you miss your flight? Is your delayed departure going to affect your ability to check in promptly? Did you lose your luggage, your passport, and all your precious personal items? Is Mother Nature going to try to wash your whole trip away?
These crises are where your travel agent thrives and earns their money. They can immediately direct you to whatever options you need to get back on track at the first sign of trouble. You can also ask your agent to vet the safety and quality of excursions with companies that have fully qualified guides, excellent customer reviews, and high-quality images on their websites and social media pages.
4. Recommendations for Concierge Currency Exchange Service
Before the pandemic, you didn't need to worry about obtaining local currency before traveling because the airport had currency exchange kiosks. There was almost assuredly one wherever you landed.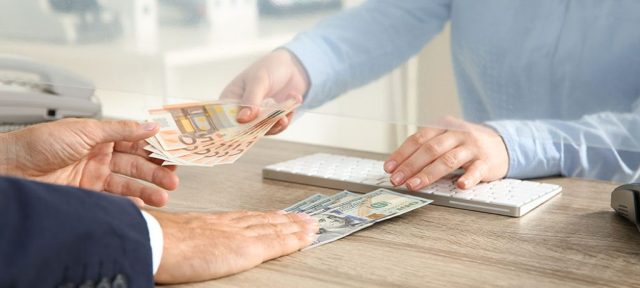 But exchange kiosks are currently closed in airports, so it's best to prepare well before you land. Your agent can recommend a concierge currency exchange service, and you can even order foreign currency online for home delivery. Now you can reach your destination without worrying your credit card will be declined when paying for a taxi or covering the check.
Booking vacations and traveling have changed for the better, in my opinion. If you're ready to book your next vacation, leave the work to an experienced agent at a reputable agency. Then, kick your feet up and soak in the trip of your dreams.
MJ Vogel is the marketing director at Xchange of America, which is leading the charge in making foreign currency exchange more convenient and efficient for travelers planning their next international excursions.
Like this Article? Subscribe to Our Feed!