The Digital Heritage of the Pandemic: Trends of Our New Lives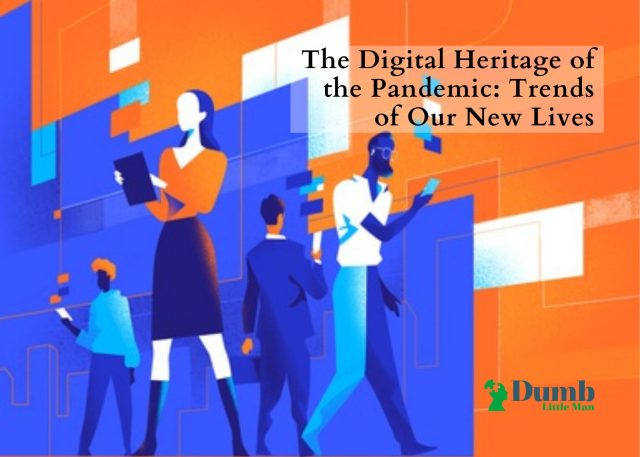 In the news, we constantly read about how the coronavirus and quarantine have negatively affected the global economy. And globally this is true. But if you try to sort everything out on the shelves and evaluate different spheres of the economy and business separately, everything isn't so simple. While some companies are genuinely going through a severe crisis, others on the contrary feel better than ever.
Some of those that benefited from the pandemic can are various digital services: social networks, instant messengers, online schools, conferencing platforms, and so on.
Let's take a closer look at the companies and sites for which quarantine has become the strongest impetus for development over the past couple of years.
Video streaming services and social platforms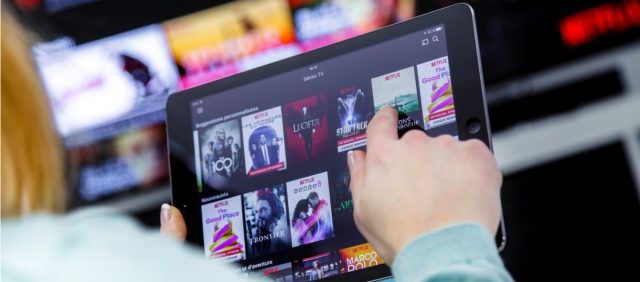 Perhaps the most obvious example is Netflix. The service was developing very rapidly even before coronavirus, and amid the pandemic, the number of subscribers increased by 47% in less than two years. In April 2020, Netflix said it had 16 million new subscribers between January and March (less than two months). Just imagine that the whole Netherlands connected to Netflix within a couple of months. Impressive, isn't it?
In 2021, entertainment and social platforms continue to actively increase their audience. For example, this is how the list of app downloads on the iPhone in the United States looked in July: Disney+ — 13.3 million downloads, HBO Max Stream TV & Movies — 9.85 million, Hulu — 5.6 million, Netflix — 2.5 million, Amazon Prime Video — 1.65 million.
In parallel, due to the massive transfer of people to remote work and training, the popularity of services for online communication and video conferencing has skyrocketed. Microsoft Teams, TrueConf, VideoMost, Mind, Google Hangouts Meet, Zoom, MyOwnConference, ClickMeeting, and others have actively expanded their audience. It's noteworthy that even after the weakening of quarantine in many countries, there are many companies that have decided to continue using a remote work format. This is often more convenient and safer, and staff productivity is generally even higher.
Delivery and online shopping services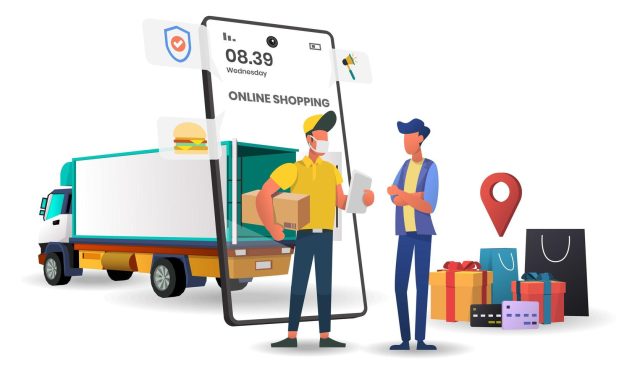 The increase in demand for products supplied by online stores is quite logical. So in the United States in 2021, the following companies showed a large increase in sales: Etsy — 26.9%, Walmart — 26.4%, Chewy — 25%, Amazon — 24.9%, Costco — 21.7%, Apple — 19.7%.
Similarly, the demand for the delivery of groceries and ready-made meals has grown. And the tougher the quarantine in the country, the more active residents use such services. What's even more interesting — there are many unusual delivery services and niche companies offering non-standard services:
Luna
A courier service based in San Francisco that only delivers orders between 7:00 pm and midnight. Convenient for those who still work in the office or are simply not at home during the day for other reasons.
PickupZone
A delivery service with mini-branches located in popular locations for customers. For example, gyms, beauty salons, laundries, and so on. This is convenient because delivery can be ordered to wherever you visit most regularly.
Hate Late?
Food delivery service to people in traffic jams. Residents of large cities have truly appreciated this service. When you're stuck for many hours in a traffic jam, unable to leave the car and have a snack, a hearty hot lunch is what you need. Couriers travel on mopeds and bicycles, so they can easily maneuver between cars and deliver orders quickly enough. This service operates in Jakarta, Bangkok, and Manila.
Delivery by drones from Amazon, Domino's Pizza, and other companies. So far, this format seems very unusual even in the most developed countries, but already now drones are efficiently and quickly delivering orders. Speed and safety are the main advantages of this delivery format.
Among other things, you can order a hairdresser, masseur, stylist, and other services to come to your home. Services and facilities that were previously provided in specialized salons are now often provided at home. Convenient, inexpensive, and quite high quality.
Video chat for dating — the best alternative to fast offline dates
During the pandemic, the online dating market became one of the areas that received the strongest impetus in development. Tinder topped the dating app rankings back in 2020. The total profit of the online dating market in 2021 exceeded $ 3.2 billion.
Badoo, Bumble, Match.com, and other industry leaders have noticeably increased their audience along with Tinder. But these platforms were already well-known. New services that offer a unique user experience look much more interesting. Let's take a look at a few examples:
Locals.org
A project from the founders of the MSQRD app, which is a charity dating auction. The principle is as follows: you invite the person you like to spend time together in exchange for a small donation to a charitable foundation. In this way, Locals.org combines a dating platform and charity.
Waka
A mini-application that works inside Telegram messenger and uses the idea of swipes and matches that is already familiar to many. This is essentially a bot that adds some Tinder functionality to Telegram. The main advantage is that you can continue communicating with the person you like right in your favorite messenger. The developers say they plan to integrate the Waka bot into TikTok, Instagram and Snapchat in the future. The project is certainly interesting and promising.
Random Coffee
Essentially another Telegram bot, but its principle is different from Waka. You answer seven questions, the system takes into account the answers and every Monday invites you to meet a new person Random Coffee considers suitable. The service also allows you to meet in communities. The cost of using Random Coffee is a little over $10 per month.
The Breakfast
An interesting online dating service where you can find people for a joint breakfast and good conversation. In the questionnaire, you can indicate your interests, topics you'd like to discuss, and so on. The application itself selects potentially suitable candidates, after which it gives you 24 hours to make contact and finally make a date. The main idea of The Breakfast is to help people find interesting chat partners and friends anywhere in the world.
Video chat apps are a bit detached from online dating sites and apps. These are services that connect you with random users via video links, giving you the opportunity to chat on a variety of topics. The main advantage of this format — maximum freedom.
The first online video chat services began to appear in 2009, and by 2010-2011 they reached their peak of popularity. Then there was a slight decline. The first reason for this was too many video chat sites, which were easy to get confused within. The second was the poor moderation of most of these sites at that time. Fortunately, the situation has changed significantly for the better.
If we look at the top video chat sites of our time, these are OmeTV, Chatrandom, live video chat CooMeet, and Omegle. Despite a similar concept of random dating, the sites are actually quite different from each other. To find the best option for yourself, you should try different video chat services. Luckily, most video chat sites are either completely free or give a free trial to get to know all the features and benefits.
Keep your finger on the pulse
The coronavirus pandemic around the world has made it clear that a modern person can no longer live without the Internet. On the Web, we study and work, meet new people, and communicate with friends and family from anywhere in the world.
In just a few months quarantine made it clear which online sites will take priority in the coming years:
Social networks and messengers
Services for video conferencing
Dating apps and sites
Random video chats
Streaming services
Delivery services, etc
The world is changing faster than we have time to notice it. Today, the ability to keep a finger on the pulse of technology is the only way to confidently move into the future and open up more opportunities for communication, learning, and building a successful career.