15 Most Useful Productivity Tips for Windows Users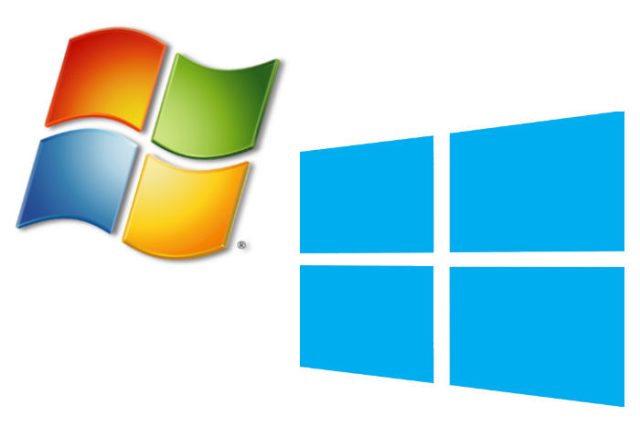 Our pursuit of increased productivity is endless. Right when you think that you are at your peak productivity level, new ideas or technologies pop out of nowhere and force you to reconsider your process.
Listen, no matter how good things are, there are always things that can be tweaked to perform better. Take the PC for example. Out of the box, a Windows PC can be very unproductive since most of the applications that come pre-installed aren't very functional. In this post, I'll show typical Windows users how they can double or even triple their productivity.
Reduce the Number of Auto-starting Programs
As your PC ages, it tends to get filled with a lot of auto-starting programs. These programs may be things you do indeed use a lot, but do they need to be started every time you boot your PC? You can remove unnecessary programs and services from starting-up automatically by downloading an app such as RevoUninstaller. RevoUnintaller is great for doing this because it tells you if the application is critical to the system and if it's safe to disable.
Configure Windows Updates Properly
There's one very annoying thing about Windows Update. After it has downloaded the latest patches and fixes, it will constantly send up pop-up reminders asking you to restart your PC. You not only lose time clicking the 'Restart Later' button, but if you accidentally press the 'Restart Now' button or if it restarts your PC automatically, you can loose valuable data.
To disable this behavior, right-click on 'My Computer', go to the 'Automatic Updates' tab, and select the 2nd option: 'Download updates for me, but let me choose when to install them'. Click 'OK' and you're done.
Get Mozilla Firefox
Firefox is the best browser, period. It's one of the fastest browsers and it's limitlessly customizable. If you don't use Firefox as your browser, you're not maximizing your output. Firefox has a lot of plugins but these two posts will point you to the best ones:
Learn Keyboard Shortcuts


Most of the time it's much faster to navigate Windows with a keyboard than with a mouse. This is especially true with applications such as your browser and your word processor. Learn keyboard shortcuts and you'll be saving a lot of time everyday.
Get Digsby
You probably have at least 3 instant messaging clients running on your PC at this moment. In addition to it being absolutely painful to search three services for someone's name, it's wasting a ton of time. The solution to your woes is Digsby. Digsby supports AIM, Yahoo!, MSN, ICQ, Google Talk, and Jabber. It even supports Facebook Chat! So now you can manage your email and social networking accounts right from the window. To keep things under control, it features tabbed conversation windows. What more could you ask for?
Declutter and Organize Your Desktop
Clutter saps productivity. A clean and organized desktop will definitely make your more productive as you won't have to sift through your collection of 91 desktop shortcuts. Remove the shortcuts to apps you don't use regularly.
Use MemoKeys
Some of you might have heard of AutoHotKey and know that is a way to assign key strokes to actions. MemoKeys is similar, just

a lot

easier to use and configure. It saves you time by letting you call up commonly used text with keystroke combos.
Uninstall Unneeded Software
I'm sure your PC has lots and lots of programs that are just lying there, rotting away. Uninstall them! Removing the clutter from your PC will help you function better and get rid of distractions.
Get RoboForm


RoboForm is a must-have utility that stores your login info for every site, fills-in forms automatically, and has a random password generator. It's very useful as it saves the time you spend filling in forms, searching for passwords, and trying to remember all your user ids and passwords. It's not freeware but you can use the code GOOG1 to get $6 off.
Use VLC Media Player
Windows Media Player isn't a good media player as it requires you to install codecs to play the more obscure formats. For this reason, VLC Media Player is a godsend as it can play virtually any media file you throw at it, including DVDs, CDs, and various streaming protocols.
Automate PC Maintenance Tasks
Doing things such as defragging your hard disk, running a virus/spyware scan, and backing-up your files manually can be cumbersome and time consuming. Instead, use Windows' 'Scheduled Tasks'. Some apps also have built-in schedulers available. A more intuitive utility to do this is WakeupOnStandBy.
Use RadarSync to Automatically Update Programs and Drivers
RadarSync can easily update most of your programs and drivers in one click. The premium version of RadarSync also allows you to schedule a scan for checking updates for your programs. A nice alternative to it is the FileHippo Update Checker.
Organize Your Most Visited Programs & Folders in Start Menu
For quick two-click access to your most visited programs and folder, I suggest you add them to the start menu. To reduce start menu clutter, I also suggest you change the number of most-frequented programs that Windows automatically displays in the Start Menu to 0. You can do this by right-clicking on the start button, make sure the radio box beside 'Start menu' is selected, and click 'Customize'. You'll find the setting I mentioned under 'Programs'.
Organize Your Most Visited Programs & Folders in the QuickStart Menu
There's one more way you can gain easy two-click access to your most-visited programs: through the QuickStart bar.
Use Docks
A Mac-like dock can make it very easy to open frequented apps, and it's a great alternative to using desktop shortcuts to launch stuff. The two best dock programs in the market are RocketDock and ObjectDock.
I can assure you that if you follow all of these tips that you'll become more productive by a few hundred percentage points; at least I did. Improving your productivity isn't about reading articles; it's about reading articles and taking action soon afterwards. Go, take action!
| | | |
| --- | --- | --- |
| | Written on 11/19/2008 by Ruchir Chawdhry. You can catch him at TechVivo where he'll help you get more from technology, your gadgets, and the internet. | |
Like this Article? Subscribe to Our Feed!