Does Working From Home Really Work?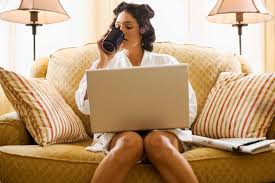 Every side has its own arguments when it comes to working or not working from home. But if the boss and the employee alike take a look at this issue from the eyes of the other person, they can sooner find a suitable and pleasing outcome for both sides.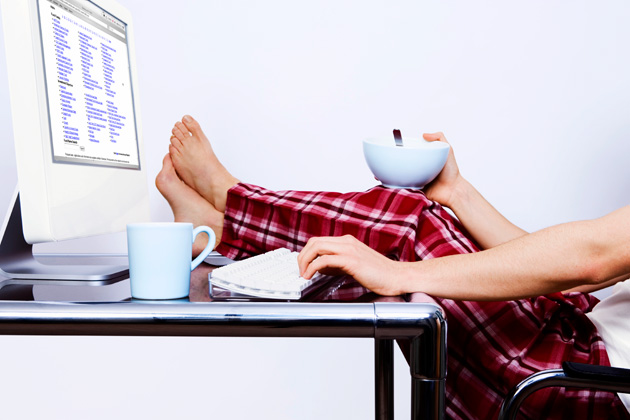 More and more people demand flexibility in their lives or look for a work-life balance. Companies started to listen, allowing staff to work from home either permanently or a few days per week. But there is still some tension between employees and their bosses, when speaking about home office.
Employees: The bright side to "home office"
I feel comfortable and relaxed: You generally feel best while at home so doing work from home can make you feel at ease and less stressed.
I save time on the everyday commute: Wake up and start working. Its easy to put in extra 2 hours of work if you don't have to spend them on a public transport or stuck in a traffic during peak hours.
I can organize my time and workload my way: This can be true to a certain extent. If you work as a freelancer and are the sole employee then it is possible, but if you are a regular employee only having a day of working from home then the schedule that would normally apply to you in the office still applies.
The ugly on "home office"
I cannot concentrate on work: This is a strong point when deciding whether to or not to work from home. Many people argument that they like to have a clear line drawn between their home and work lives and working from home would break this rule. Homely atmosphere can make it hard to bring on the working mode as the TV, bed or a coffee machine are within reach.
I have noone to chat to or ask for help: People can feel alone if they work from home and have noone to chat with or ask for help if a problem arises.
I have way too many distractions: The dog/ cat needs feeding, clients keep coming and going, the telephone would not stop ringing. Sounds familiar? These are the downsides of working from home. And especially if there are other family members who also work or run their business from the same home.
Is there ever the "right" time to ask for the benefit of home office and if, when is it?
Yes the right time is whenever you prove you need it. As with everything have some reasons and arguments up your sleeve. Possibility to work from home should be beneficial not just for you personally, but for your employer too.
You can argument that working from your home office will make you more productive by being able to take on more workload, easier to reach or that you will be available for longer time due to not having to commute.
Best thing both sides can do is trying "test period" of working away from the office for Your boss and you would see if this arrangement is working out in favour of both sides. This could just be your way into persuading your boss to let you work at home.
Employers and their yes to "home office"
Now lets turn the cards around. Its important to get the views of both sides. So lets see how the bosses see it.
I save money on buying / renting an office space & equipment: Not having to pay rent for an office or furnish & equip it with the necessary supplies obviously saves a huge amount of money that the employer can rather invest in a further development of his business or pay his staff higher wages.
I feel good that I give my employees freedom: Many employers want to have a friendly and open relationship with their staff and one of the ways how to get there is to allow them to work from places of their choosing. Why? It can be a form of reward for their hard work and visible positive results.
Since I am freelance I can visit my clients personally: Because the boss isn't tied to one central office space and moves around the city throughout the day it makes it easy for him to visit his clients in their offices. This can in turn have a very positive effect on his business relationships by showing the client the motivation to achieve the best possible outcomes while working on his project by for example visiting him directly in his office, rather than making the client meet with you elsewhere.
Some say no
I wanna keep track of my staff: Many employers view home office as their staff's excuse to work less or not to work at all and still get paid and are therefore afraid of it. If everyone's under one roof the boss knows what is happening and when is it happening.
I need everyone to attend meetings in person: Some employers like to have all staff attend meetings in person. Simply because they want to make sure everyone understands and knows what they are supposed to be doing.
I am old school and don't like to use modern technology: They want to be sure that whenever they need to speak with an employee they can meet in person right away rather than sending emails or talking via skype or a videoconference call.
How will an employer benefit if he lets his staff work from a place of their choosing, e.g home office? Will he benefit at all?
Yes he can benefit but he has to have some control mechanisms in place to make sure the work is getting done even from home offices of his staff.
You can make sure your staff is doing what they should by having all of your tasks in a project management system like AllThings, where each day the boss can check how far each project has progressed, if at all.
Another barrier you need to overcome is communication. You can hardly replace a good water cooler talk with a colleague with a software, but Slack does the job pretty well. Great for having an instant access to your colleagues without having to call or send an email to them.
Last but not least issue is time tracking. You can't manage what you can`t measure. Clevork can show you, if the time spent on a particular project is corresponding with the desired output. Visual timesheets will provide a referral point for an employer to determine, whether home office works for the company or not.
Like this Article? Subscribe to Our Feed!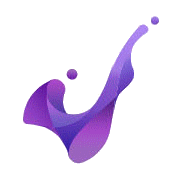 Clevork is a visual time tracking tool that helps your team increase revenue without working additional hours.