7 Reasons to Head Over to Seoul Right Now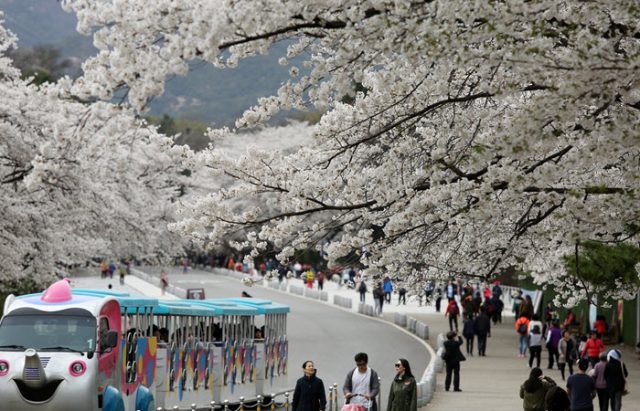 You might have heard the saying: Go to Seoul to refresh your soul.
It is one of those emerging tourist spots where the new meets the old. If you haven't visited this South Korean capital as of yet, then you should totally do it at least once in your lifetime.
Why visit Seoul?
Here are 7 great reasons why Seoul should be on your must-travel list.
Exciting Nightlife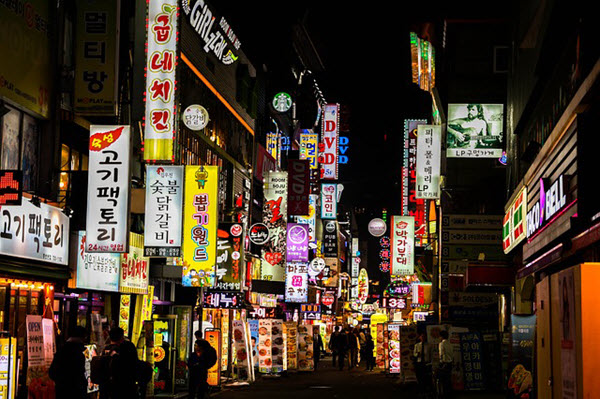 The Seoul scene does not die with the sun. Instead, it comes alive with the darkening skies.
After a hard day's worth of work, the South Korean population tends to get out of their houses and become a part of the vibrant nightlife culture. Amidst the dazzling neon lights and the echoes of laughter, you'll find people clubbing to vivacious music in the Gangnam district and relaxing in the mini-pools of Club Bugatti Syndrome.
Other than that, you'll see them heading to the famous Dongdaemun Market to get their hands on the latest fashionable items and to shop till they drop. Karaoke in Noraebang is also one hot nightlife activity which you should add to your list.
Historically Rich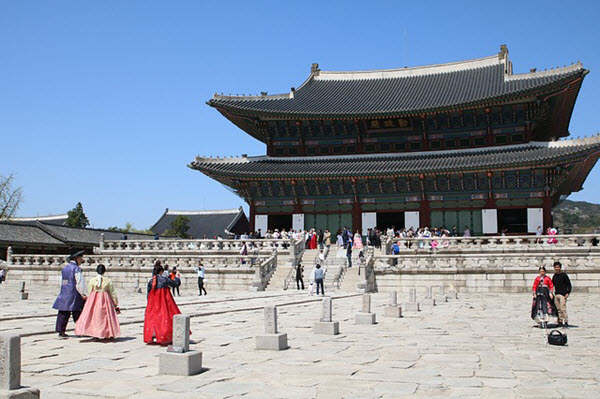 Seoul has a tale as old as time which is inscribed on the artifacts in its museums and embedded in its famous historic sites. One such site is the revered Changdeokgung which is a grand royal palace of the times of Joseon dynasty. It has a neat architecture and sprawling gardens.
Similar in the theme is the Gyeongbokgung Palace. It's a large 14th-century wonder, having an attached museum and a peaceful landscape.
Free guided tours are offered for these sites.
Seoul is quite rich when it comes to museums, covering both antiquity and modernity. This includes the 1946-built National Folk Museum of Korea, which highlights the customs and culture of the Korean people. There's the 2005-built National Museum of Korea as well which displays recent military artworks.
You can visit these, in addition to the famous War Memorial, traditional neighborhoods of the Bukchon Hanok Village, and the rehabilitated historical city gates of Namdaemun and Heunginjimun.
Technologically Savvy
Even though Seoul's feet are dipped in its traditions, it continues to soar through the clouds of digitization. Just take a look at last year's Olympics that Seoul hosted.
There were multi-lingual robot greeters, virtual reality ski-jumping simulators, 'ghost skier' technology and holograms, 5G speeds, and integrated AI to blow the mind of the internationally visiting crowds.
Other than this, Seoul's passion for technology shows in its architectural wonders, too. Just look at the Lotte World Tower which was constructed in 2016 and opened to the public in early 2017.
It is a major recreational complex which hosts the world's largest indoor theme park, movie theaters, and shopping facilities. But its most advanced and highlighting feature is its super-fast elevator which covers ten meters per second. It's covered with animating screens on all sides.
Spiritually Enlightened
Even though the people of Seoul are becoming more religious, they still value their old traditions at heart. They continue to respectfully visit their Buddhist temples of yore.
These quaint places are full of spiritual energy and you can be a part of it by going for the so-called Templestay Programs. It'll allow you to live like the Buddhist monks for more than one night. You can observe their rituals and even go on a lengthy discussion with the resident scholars. The 7-story pagoda temple of Jogyesa with vast halls should be on your list.
Low-Budget Options
Though it is true that the average cost of living in Seoul is going on the rise, there are still some pocket-friendly options which will not bore a hole through your budget.
The accommodation is pretty cheap. It's around US $10 a night if you go to an Airbnb. You can also easily book a dormitory or rent a room in a guesthouse online.
Not only that, if you go around Seoul on public transportation instead of hiring a private cab, you'll save a lot. Food is also quite budget-friendly and tasty.
So, it is possible to have fun in Seoul without going too much out of your way- money-wise.
Hiking & Mountaineering Possibilities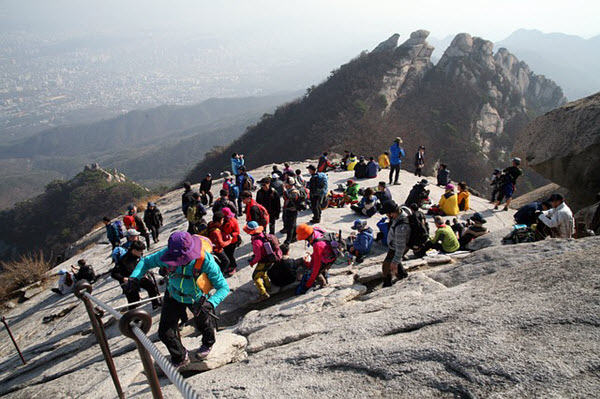 Seoul is a confirmed metropolis but that does not mean that it lacks natural wonders. There are mountain ranges interspersed throughout the land, offering many hiking opportunities for the locals and the tourists.
Bukhansan is one such range. Having a triple-peaked face, it's located near Seoul. It's around 2744 feet in height and is a part of a wider Bukhansan National Park.
Other than that, there is a mountain fortress city to the southeast named Namhansanseong. It's one of the ideal places to hike through. Inwangsan which means 'mountain of generous king' and Gwanaksan are other famous mountain ranges which you should look into.
Culinary Varieties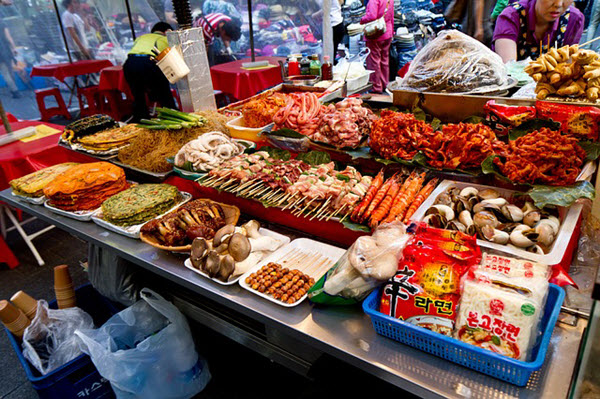 If meat-based dishes are for you, then you need to visit the famous Korean BBQ spots.
Imagine carving through the tender marbled cuts of meat lightly seasoned to suit your taste. Brings water to your mouth, doesn't it?
Head over to Wang Bi Jib to savor such high-quality cuisine. If you're a vegetarian, then there are Buddhist food options for you, too. One of them is located at the tranquil Sanchon. If you're a fan of the weird and the extravagant, then Seoul's themed cafes are waiting for you. Cartooned Hello Kitty or Kakao Friends cafes are some of the most popular sites.
So, what are you waiting for?
Make South Korea's Seoul your travel destination ASAP.