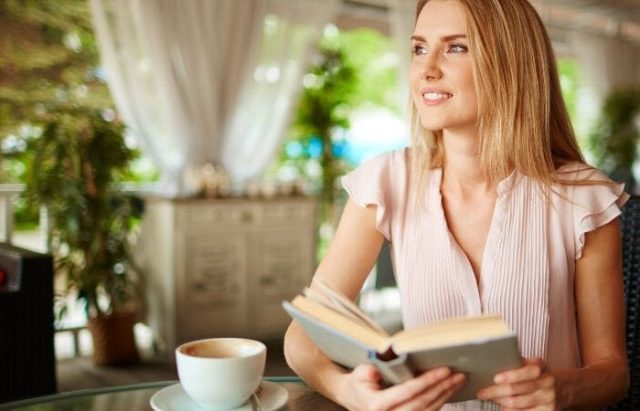 We live in a world that is always connected. Our daily lives are filled with work, school, family obligations, house chores, or caring for the elderly. When we are not busy carrying out our daily commitments, we fill our remaining time with social media, extra activities, or community work.
It's exhausting. There are also people who need us, especially those we love; whether it's listening to them, acknowledging them, helping them with homework, or making dinner. Only when we are alone can we put any social masks down and truly be ourselves.
So why is solitude essential? It's important to make time to experience solitude. It is how one can find clarity, calm, and happiness. When we are alone, many of us can create the space to just be, hear ourselves think, and see our true selves.
The current state of the pandemic has had a negative impact on mental health. Some found themselves lost without the social interactions and hustle of the daily grind. Many people found themselves out of sorts and unsure of what to do with the time they have on their hands.
Without the usual daily morning routine, some had to face spending more time in their homes, connecting less with the outside world, and finding themselves with more spare time to spend with other members of their household.
Is that a bad thing? Not really if you have been neglecting the closest people in your lives. On the contrary, this is a great time to reconnect with your loved ones and to get to know them on a deeper, more connected level. However, too much of one thing is also unhealthy.
Finding balance between spending time with loved ones, connecting with friends, workplace, or school and taking care of our own families without the positive experience of solitude is unhealthy. That's why creating a space to focus on ourselves is important to our growth and to maintaining a healthy, balanced physical and mental state.
Most people believe that solitude is painful and instead fill their lives with activities to keep themselves busy. Others confuse solitude with loneliness altogether. But there is a difference between solitude and loneliness.
Loneliness is when a person feels alone and disconnected from others, unwanted or lacking in some way. We can feel lonely even if we are surrounded by people or in a relationship.
Solitude is when a person chooses to be alone, and it feels empowering. Because we choose to be alone instead of feeling alone and disconnected from others, we can focus on connecting with ourselves. Solitude has power in it when we choose it.
"Loneliness is the poverty of self; solitude is the richness of self."  – May Sarton
It is a strange time indeed that some of us may have more solitude than they need, while others are desperately looking for solitude but are finding it hard with children or partners at home full-time. There are no easy answers here, but most importantly, even when we feel lonely, we can still create precious time for solitude by carving out time to take care of ourselves and learning to meet our changing needs. For instance, we can go outdoors for a walk or get creative with creating "social bubbles" with those who matter the most.
I want to explore the benefits of solitude that I have personally experienced and enjoyed in this article.
Here are the benefits of solitude:
Self-knowledge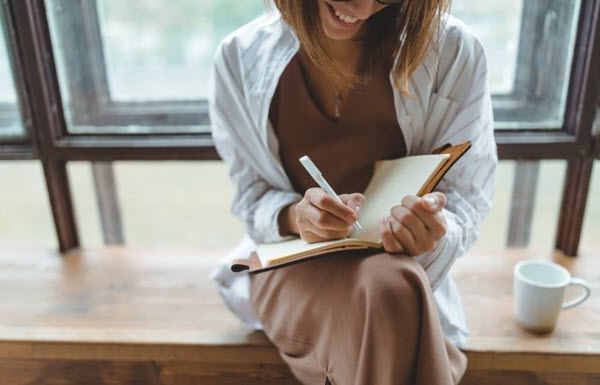 Creating solitude for myself helped me find my voice, discover who I am, and fuel my creative writing. Solitude created the space for me to quiet down my thoughts and busy mind to write and enjoy feeding my thirst for knowledge by dedicating uninterrupted time to my reading and writing.
Becoming more creative
In solitude, once the usual, busy life calmed down, my ideas and inspirations came bubbling up after surrounding myself with stillness, meditation, and exercise.
Learning to do what I please
Letting go of what others think, how they feel about what I am doing, or how I spent my time. It is impossible to enjoy this experience when others are always around you, and the commitments and obligations are nagging at you.
Getting re-energized
Letting go of life complications, to-dos, and being present in the moment is what I enjoy doing when I have peace of mind. This is how I get re-energized.
Gaining clarity
Solitude provided me space and time to process life and difficult emotions. We can do that with loved ones and feel supported, but there's nothing like reviewing and releasing emotions and thoughts, facing the whole of something without holding back.
Loving yourself
Solitude allowed me to face my inner critic and gather the strength that I need to get to know myself and enjoy being in my own company.
"You cannot be lonely if you like the person you're alone with." – Wayne Dyer
Gratitude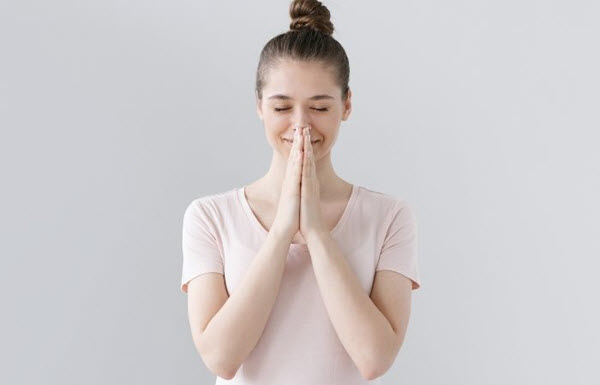 Practicing gratitude is a daily habit. Creating space for thankfulness and embracing grace in my life becomes effortless when done in solitude first. You will find yourself appreciating all the small things in life when creating a bit of distance from the people around us and our everyday life. I call it: "filling your cup from within, and not relying on external forces to fill it for you."
The answers to life's problems
Solitude gave me more space to notice what works and what does not in my life. Being alone is when the murky waters of my busy life settle so that I have enough time to get clarity, reassess, and identify truths in my life.
Self-Confidence
Being alone in solitude means I am worth it. It is a simple act that makes a big impact. It means that I am making time to take care of myself, get grounded in what I enjoy, and value what brings meaning to my life. More importantly, it means that I am myself without guilt.
To wrap things up
I believe all the answers we need are within each of us. We all need solitude to understand the world's truths and connect us to our true selves to better find the wisdom from within.
"The best thinking is done in solitude. The worst has been in turmoil." – Thomas Edison