8 Leadership Skills Students Need For Becoming A Successful Entrepreneur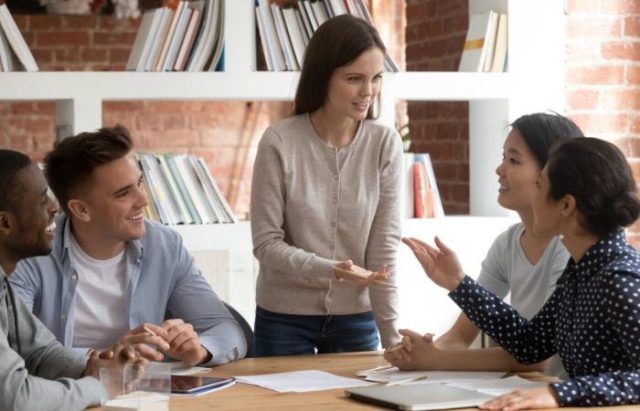 As a college student, the information you learn from textbooks will not be all that you need to find entrepreneurial success after graduation. The skills you acquire and develop just to make it to graduation will prove essential as you enter the post-graduation phase of life.
Critical skills like personal discipline for delayed gratification and good judgment are examples of attributes that need to be practiced and incorporated into your personal routine to have sustainability. While these benefits are not considered the primary advantages of earning a college degree, they are, however, the exact benefits that you will need to succeed as an entrepreneur.
Visionary Leadership
Be your own biggest advocate. You have to know what you want, have a distinct image of what you want to create and where you want to reach, and move forward. To have passion and firm belief in your idea, as well as speaking that passion into existence often, is going to be your first foray into advertising and promotion.
Nobody is going to know your idea, your product, or your plan better than you. The more people you can rally to share in your enthusiasm, the greater your reach will be. Since being in business for yourself will come with a significant level of risk, you need to have a strong foundation of passion and tolerance to help you push through the tough times.
Persistence
If you have a habit of settling or taking things at face value, you will not get far in terms of entrepreneurship. The most successful entrepreneurs know that persistence is the main key to finding success. Having the potential for success in your business plan, and then delivering it to prospective investors or customer markets with conviction is essential.
For example, think about startup focused television shows. The people who make it to the final cut had to beat out the hundreds, if not thousands of others, that you do not see on the show. Then, they still must prove their case. Gumption can elevate you past your competition and even shine the spotlight on you if you can persevere.
Flexibility
Too little adaptability is going to hinder your progress. You must have the flexibility to bend with the demands of the market as an entrepreneur. For example, consider starting your business while still in school to take advantage of the options available to you for funding. You can use your student loan money to make purchases now that you either need currently as startup materials or anticipate needing them down the line.
Research the terms of what you can and cannot use your student loan for so that you do not violate the terms. When applicable, the interest rates associated are likely much less than they would be with other loan types or credit cards. This gives you a chance to begin managing the finances of your business efficiently.
Strategic Thinking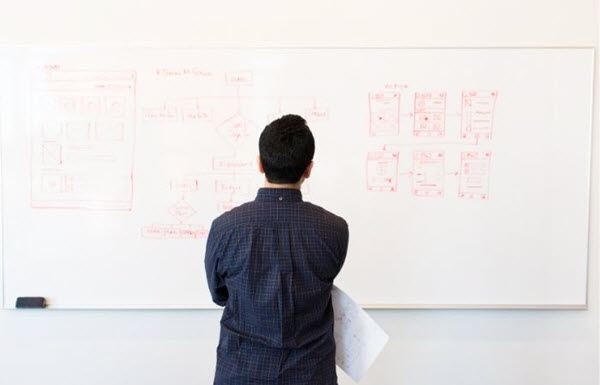 If you are in a position as a college student to turn this dream into a reality, then you are in the minority and that can be a humbling but powerful place to be. Understanding that not every person with an idea makes it to the point where they can even put pen to paper privately to create a business plan, let alone take actionable steps towards putting that plan into motion, will be additional motivation for you.
Financially speaking, if you are able to use your student loan to pay for some of your plans, that also puts you in a lower debt margin than non-student entrepreneurs who must take out loans from lenders with higher interest rates, or who rack up credit card debt just to get the ball rolling.
Problem Solving Skills
No doubt a large part of your role as a business owner will be putting out little fires everywhere. Being at the top of the company pyramid, or in some cases the only employee on it, means that you will be responsible for all the decision-making – both planned and unexpected.
Being able to handle pressure and not letting problems of any size cripple you to the point of paralysis must be in your nature. Stress management will be affected by your problem-solving skills as well. Having a good gauge for how significant or trivial a problem is will help teach you how to allocate the appropriate level of response.
Communication Skills
This is a very important skill in the world of business and entrepreneurs because you create with the help of getting in touch with people. Communication is the key to success, whether it's verbal or nonverbal. Having good manners and nonverbal skills can make others have a good impression of you, which helps to gain their trust. If you want to succeed, you should be concerned about the feelings and emotions of others. This way, you're practicing high emotional intelligence. Don't forget to be a good listener.
Persuasive Skills
Using persuasive and genuine style of communication will make a great deal of difference when it comes to creating trusting relationships between you and the outsiders involved in making your business a success. You must learn how to speak and behave in a way that will gain others' trust in you and your ideas without coming off as someone who reels people in with exaggerations and false realities. Knowing your audience will also aid you to develop this skill.
Self-Confidence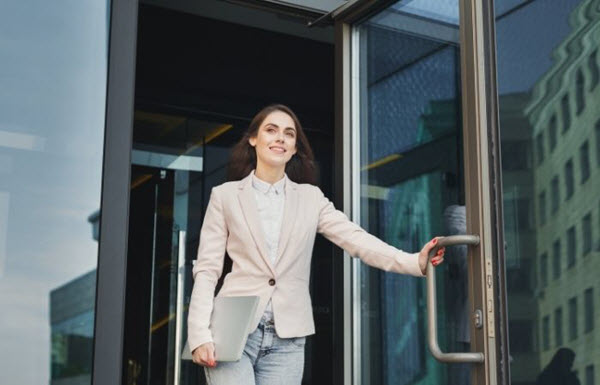 Let's consider it as a big skill, which is always possible to obtain with the help of self-love, supporting yourself, understanding and always giving privilege to your inner, individual self. Needless to say, self-doubt can kill your business before it even has a chance. It is not a suggestion but a requirement that entrepreneurs have self-confidence.
Outside supporters are great and beneficial, but even business owners with the strongest support systems still need to be able to walk tall independently. If you can fight the urge to give in to your self-doubt, it will translate to your overall capacity for success.
Like this Article? Subscribe to Our Feed!