10 Benefits Of Hybrid Mattresses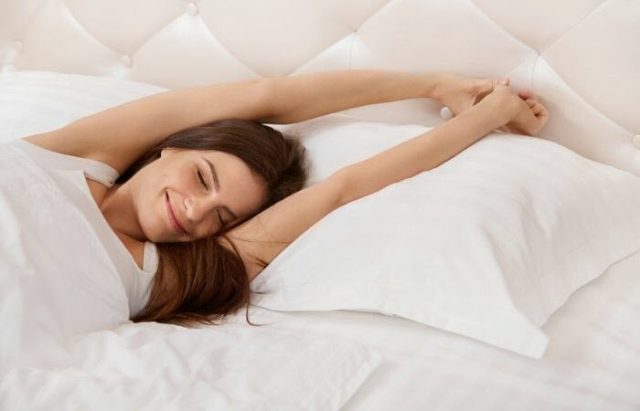 Hybrid mattresses are popular and high in demand because of their availability, competitive
pricing, and combination of new design elements and technology with familiar comforts. When compared to foam mattresses, a hybrid mattress feels less stiff and provides a great balance of contouring support with the response or bounce you like on your pressure points.
With the best hybrid mattress from reliable providers, you can enjoy a comfortable sleep for a competitive price. Below are the other benefits of using hybrid mattresses.
Soothe Pains And Aches
Whether you're suffering from joint and back pain, or you're just tired, you'll experience better pressure relief with hybrid mattresses. The reason behind it is that they feature both pocket springs and comfy foam. It's a combination ideal for getting rid of pains, aches, and general discomfort.
For instance, if you frequently suffer from back pain, you can never go wrong with hybrid
mattresses. Thanks to the pocket spring's support, you'll get exceptional postural care and spinal alignment with a hybrid mattress, which is something you won't get from choosing a bad mattress.
Each pocket spring reacts independently to your body weight and unique shape. It means that they can deliver less or more support, depending on the body part. The result is a tailored feel with the perfect amount of support where you need it, providing you relief from body aches and pains.
Provide Edge Support
Basically, edge support refers to the structural integrity of the mattress's perimeter. A hybrid mattress provides excellent edge support due to its structural spring system. It increases the mattress's overall surface area, giving you extra space to sleep on.
No Need To Worry About Poking Springs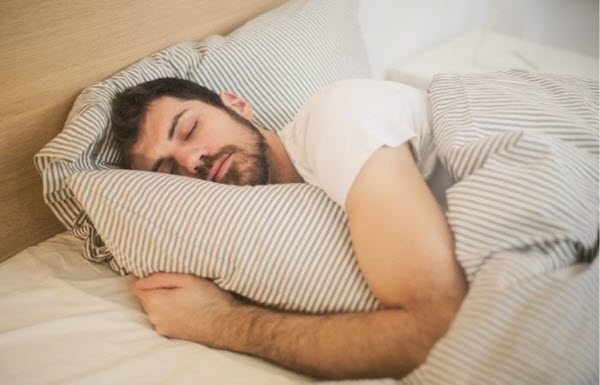 Several people worry that the springs of their mattress will poke out, especially as the mattress becomes old. As hybrid mattresses age, it won't happen because of the top foam layers that provide a protective barrier between you and the springs.
No Motion Transfer
A hybrid mattress is a good option if you're a light sleeper because of the combination of pocket springs and foam. Whether you have to get up in the middle of the night or you have to switch your sleeping position, they're less disruptive compared to the typical spring mattresses.
Since every pocket spring is made to react to the specific pressure and weight applied to it, some springs won't move. It means that your motions won't be transferred to your partner.
Breathable
One of the common complaints about memory foam technology is that it holds onto heat. On the other hand, hybrid mattresses offer a cooler sleeping environment because of the innerspring core's breathability.
As a matter of fact, innerspring coils often transfer heat better than traditional memory foams. Also, there are hybrid mattresses that provide top foam layers, which are designed with cooling technology.
Versatile
If you choose a basic spring mattress or a pure foam mattress, you won't be able to customize it well. However, with hybrid mattresses, you can definitely find ones that feel like they're made for you.
For its core, you may opt for classic innerspring systems or pocket-coil springs, even if some use pocket-coils. When it comes to the comfort layers, you may choose a combination of memory foam, latex foam, and polyfoam. Sometimes, you may add some quilted cushioning or a pillow top as the hybrid mattress's topmost layer.
More Technology
Without a doubt, hybrid mattresses are one of the best innovations in the mattress industry. It only means that when compared to a mattress made from a certain kind of material, brands are trying to add some new stuff and experiment on how various materials are combined, much to the delight of sleepers who have to get as much support and comfort as they can.
In short, if the mattress industry discovered new things that would help you sleep better, you're more likely to see the innovation across different hybrid mattress companies, giving you more options when it comes to what mattress to purchase if you like to benefit from what technology has to offer.
The only thing that you should consider when looking for a hybrid mattress is the cost because it can be expensive compared to some kinds of mattresses.
Comfortable
A hybrid mattress is one of the most comfortable beds you can find in today's market. Whether it's latex, memory foam, or a cooling gel, the foam layer contours to your shape and provides your mattress a soothing feel.
With supportive pocket springs underneath a hybrid mattress, the comfort layer provides the mattress a luxurious and plush feel. In fact, customers frequently describe sleeping on this mattress as if they're sleeping on a pile of clouds.
Great Value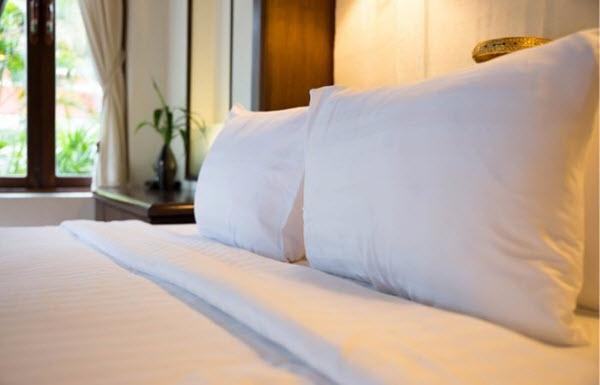 Hybrid mattresses may be costly, but it's a good investment, especially for those who want to get a good night's sleep every day. With the bed's combination of materials, you can get a customized product that won't dry out your wallet. Plus, you can guarantee that you'll get a top-notch quality mattress that you truly deserve.
More Firmness Options
No matter what you prefer in terms of firmness, hybrid mattresses made by brands that are serious about making quality beds will usually provide you with more than two firmness options. Once you shop around, you'll find many hybrid mattresses available in several firmness choices. With this in mind, every type of sleeper out there can be sure that there's always a perfect hybrid mattress for them.
When finding the best firmness choice of a hybrid mattress, you should choose based on your sleeping position and body weight. For example, if you're a side sleeper, you're more likely to find comfort in a mattress that has softer comfort layers, while those who like sleeping on their stomach need firmer beds that don't allow hips to sink into the surface.
Conclusion
There are other benefits of hybrid mattresses you can enjoy. Although their cost is a bit pricey compared to other types of mattresses, nothing beats the support and comfort they offer. Just make sure to choose the right one for your needs. Overall, the best hybrid mattress is one that supports your body properly and offers plenty of comfort for a good night's sleep.
Like this Article? Subscribe to Our Feed!
Life tips and life hacks for happiness and prosperity.