DumbLittleMan's Wellness and Productivity Gift Guide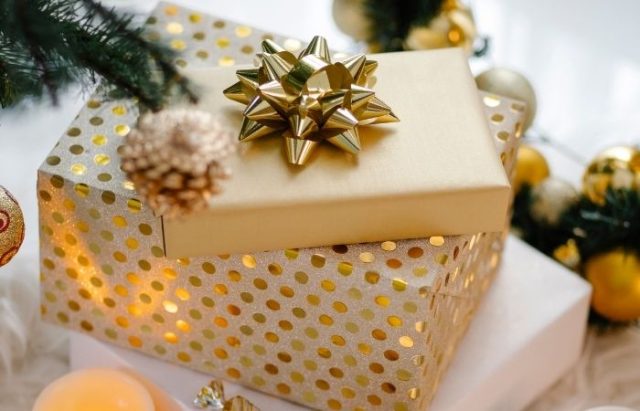 Buying gifts this Christmas season isn't as easy as you might think. With all the choices, you can easily end up spending hours and hours thinking about the perfect gift. And who has such free time?
To save you from the hard work of coming up with the right gifts for your friends, family, and co-workers, we've put together this list of great holiday gift ideas that won't just make them healthy but productive, too. Our gift suggestions are divided into two categories so you can easily navigate through the products.
Wellness Gifts
Stress Balls: Teacher Peach Motivational Stress Balls for Kids and Adults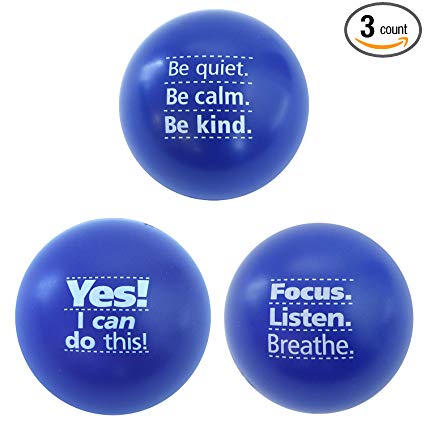 These stress balls are dual purpose. Not only do they help relieve stress through repetitive squishing, but the motivational quotes are also calming. These are great gifts to give to your colleagues at work, or if you're a boss who's looking to motivate and encourage staff.
These are also great gift ideas for kids who are stressing in school or in extra curricular activities.
Portable Massager: Kieba Massage Lacrosse Balls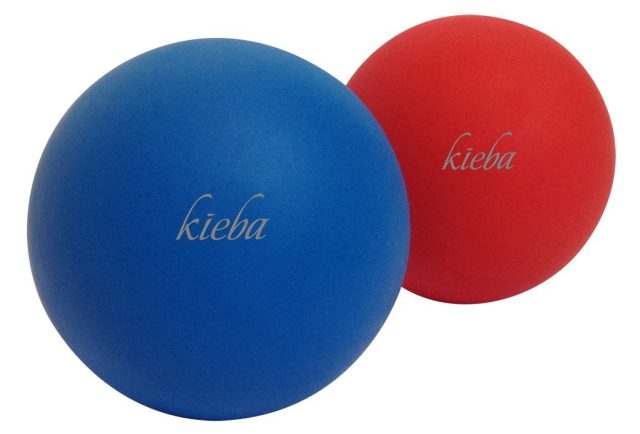 These massage balls are the perfect gift for anyone having a hard time with sore and tight muscles. Because the balls are small, they are extremely portable. Made with 100% solid rubber, they are quite durable, too.
Tea Set: BambooWorx Japanese Tea Set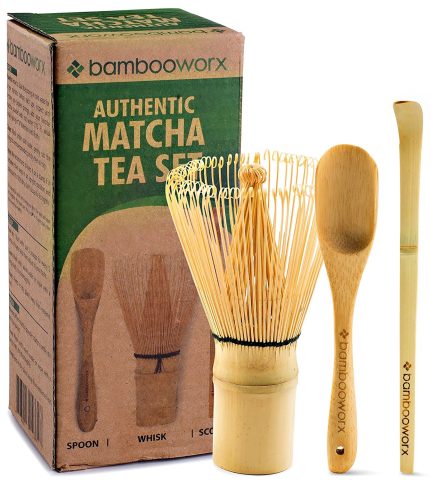 Make tea preparation a lot easier with this really nice Japanese tea set. It has everything one needs to make the best tasting matcha tea without leaving home or the office.
Meditation Book: The Book of Joy: Lasting Happiness in a Changing World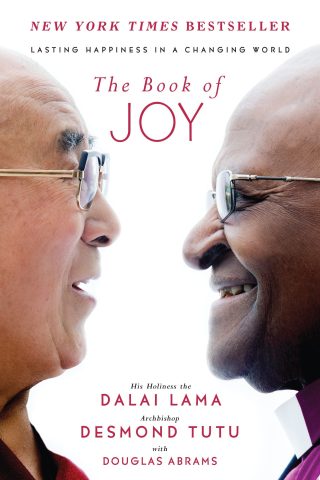 Meditation is one of the best ways to beat stress and this particular book is one of the most awesome books about it. Providing insights from two great spiritual leaders, it highlights several ways to add more joy, fulfillment, and purpose into life. It's good medicine for anyone who wants to just be better and improve his life.
Healthy Eating Book: Never Binge Again: Reprogram Yourself To Think Like A Permanently Thin Person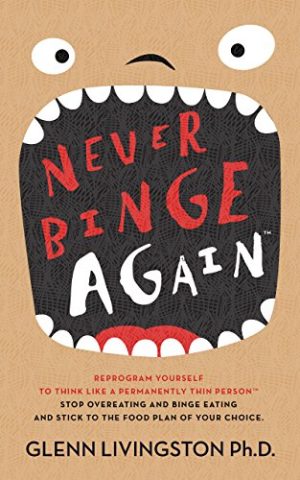 There are many books out there that try to help "reform" your unhealthy eating habits. However, if they're not working, what you need is an unorthodox approach like this book has. This book has helped many people already and it might just help somebody you know who needs it.
The best news is that it's free on Kindle. If you need to gift it as a paperback though, it's still at an affordable price point.
Knee Brace: CAMBIVO 2 Pack Knee Brace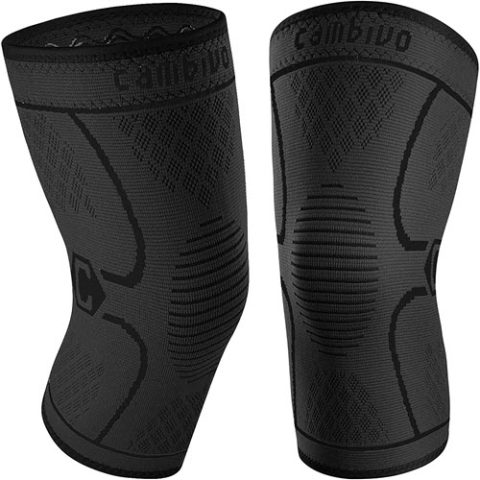 It's hard to enjoy life with painful knees and joints. If a loved one is having a hard time doing daily activities because of that, getting this knee brace might help.
It has just the right amount of pressure to help manage knee pain. It can also help reduce swelling and inflammation, making it perfect for people with arthritis and sore muscles and joints.
Face & Body Care: New York Biology Dead Sea Mud Mask for Face & Body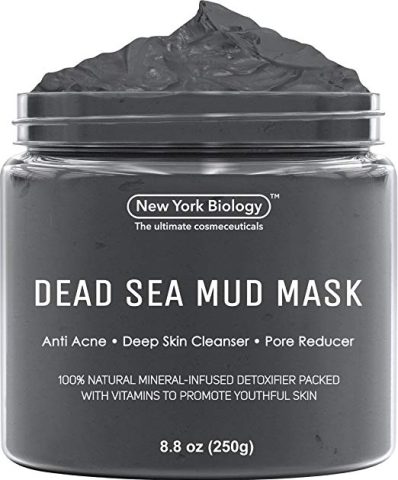 This mineral mud mask is formulated with aloe vera, vitamin E, jojoba oil, and calendula oil. These ingredients are great for dry skin because of their potent moisturizing properties.
At the same time, the mask works well for acne-prone skin type, too. It can help clear blackheads and tighten pores. Most people who've used it noticed a noticeable difference in their skin.
Yoga Mat: ATIVAFIT Non Slip TPE Yoga Mat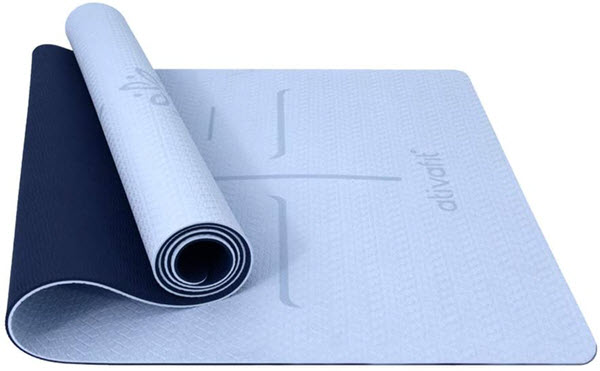 This yoga mat is a bit different than others. For one, it's made with eco-friendly materials. Plus, it has alignment marks to ensure safe practice.
The mat is thick which means it's able to provide just the right cushion for the knees and joints. It's non-slip, too.
Smoothie Cup: Beast 20oz Tumbler Insulated Stainless Steel Coffee Cup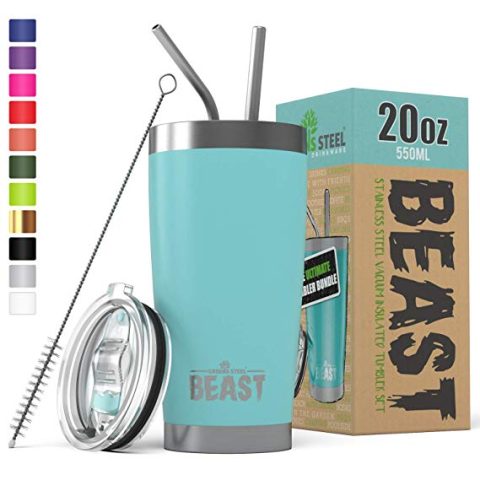 Smoothies offer a convenient way of getting more of the nutrients one needs to stay healthy and fit. This smoothie cup makes drinking one more enjoyable.
With great insulation and temperature retention, there's no need to worry about losing a drink's taste or flavor. Plus, it comes with 2 unbreakable steel straws
Fitness Planner: BookFactory Food and Health Journal/Food Diary/Fitness Journal Notebook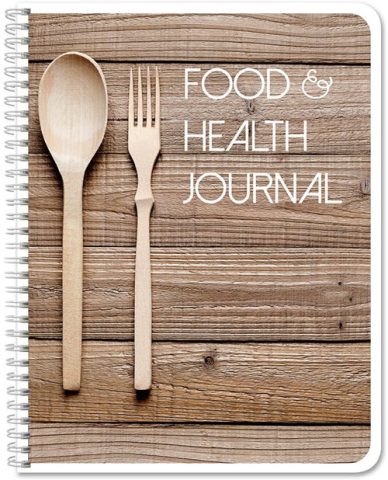 It's hard not to fall in love with this journal. There's plenty of room for tracking calories, proteins, and fats. There's even a space for writing goals, allergies, and eating habits.
The only downside is its actual size. Some people find A6 quite small for jotting down notes.
Foam Roller: The Original Body Roller – High-Density Foam Roller Massager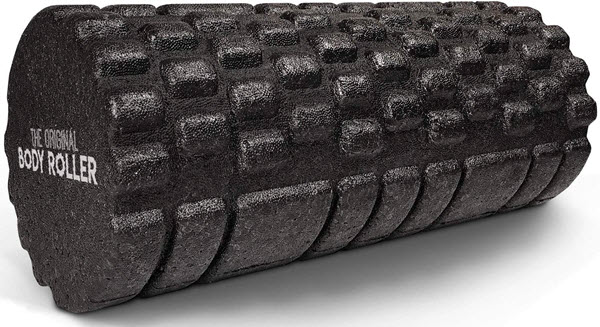 This roller is firm and sturdy which makes it good for people who want to target specific knots. Plus, with its textured design, it's feels great to use on pressure points, too.
Take note that this roller is smaller than others. If your loved one likes to travel or just doesn't have enough space in her closet to store really long rollers, this will make a nice gift.
Essential Fragrance Oils: Lagunamoon Essential Oils Top 6 Set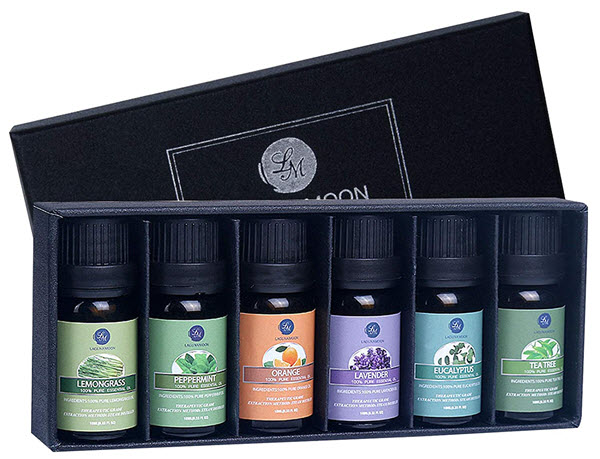 Lagunamoon Premium Essential Oils are therapeutic grade and 100% pure. Apart from aromatherapy and steam inhalation, they can also be used as an added ingredient to homemade skincare products like creams, soaps, and shampoos. They are suitable for massage use, too.
Bathroom Scale: Renpho Smart Digital Bathroom Weight Scale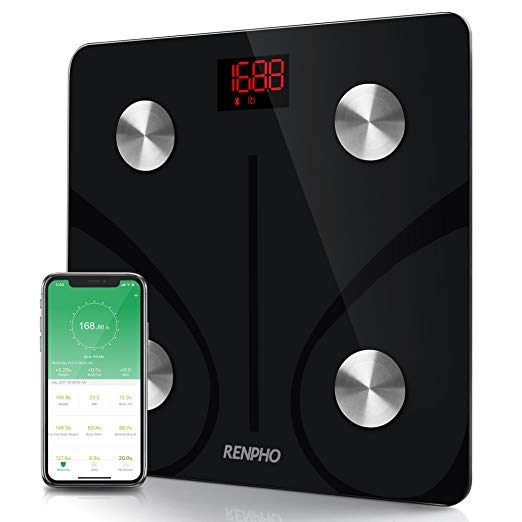 This particular weight scale is way different from regular bathroom scales. It's smart and it can take 11 of the body's essential measurements, such as BMI and body fat percentage. And the best part? It comes with a friendly app which is available for free.
Bath Salts: Epsoak Epsom Salt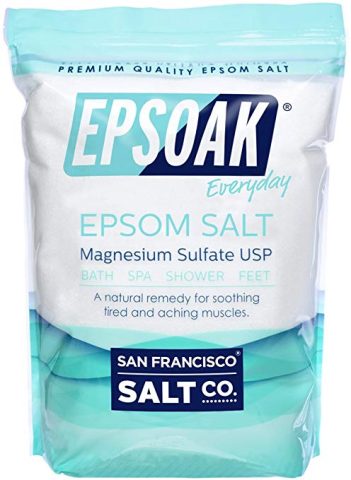 Made from pure Magnesium Sulfate, this product works really well in easing stiffness and relieving stress. It can also restore the skin's natural softness. The secret is in mixing it with warm water and soaking one's feet into the solution.
Facial Steamer: NanoSteamer PRO Professional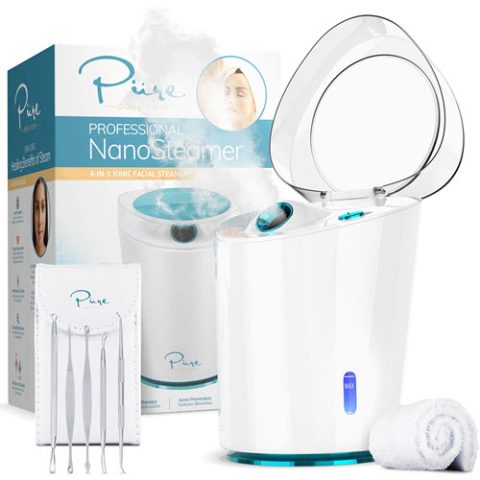 Capable of generating nano-ionic steam, this steamer is 10x more effective in penetrating the skin to unclog pores and remove toxins. That's in comparison with the original version.
Apart from that, the steamer can now be used for aromatherapy. It's designed with a chamber that can hold and diffuse oils for different needs.
Lifting Cushion: Ergonomic Innovations Donut Tailbone Pillow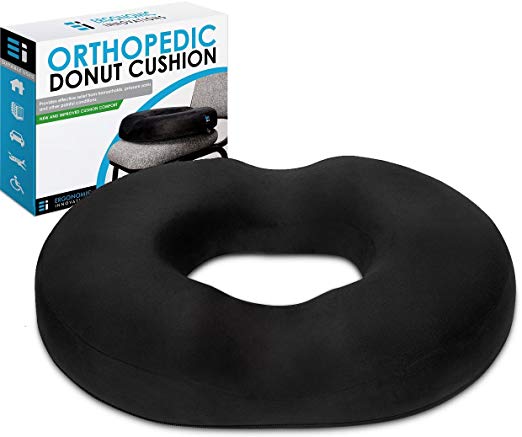 Ergonomic Innovations Donut Tailbone Pillow offers a natural, simple, and effective way of relieving pressure on the back and hip areas. It's a good choice for people who spend hours sitting at work or traveling.
Heating Pad: Sunbeam Heating Pad for Pain Relief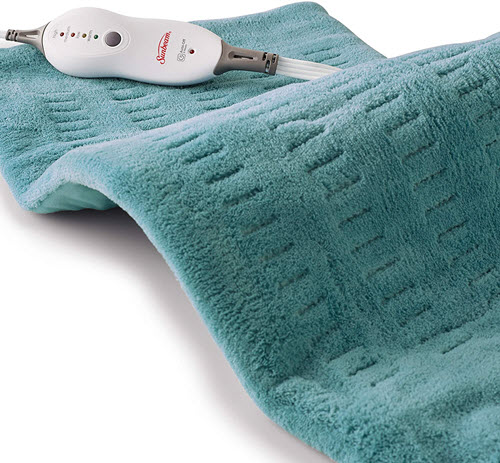 Do you have friends who often complain about sore muscles or menstrual camps? If yes, then this is the perfect gift. This particular heating pad is made with thick but really soft micro-plush fibers which makes it comfortable to use on a daily basis. It works for both dry and moist heat therapy.
Therapy Lamp: Circadian Optics Lumos 2.0 Light Therapy Lamp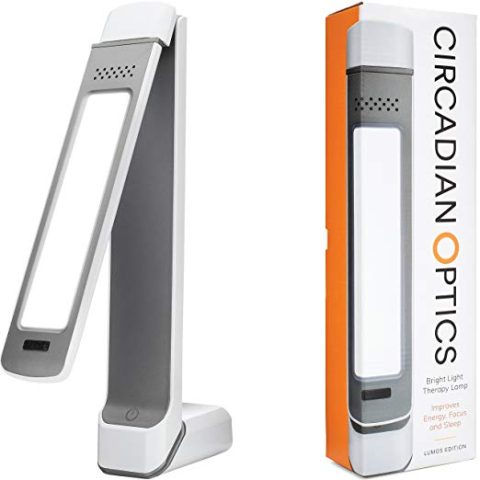 For people who often have a hard time getting to sleep, this therapy lamp can spell good news. It's designed to mimic natural sunlight, making it effective for people with circadian sleep disorders, winter blues, and fatigue. It's fully adjustable, allowing its user to set it according to his sensitivity to light.
Pedometer: Omron HJ-112 Digital Pocket Pedometer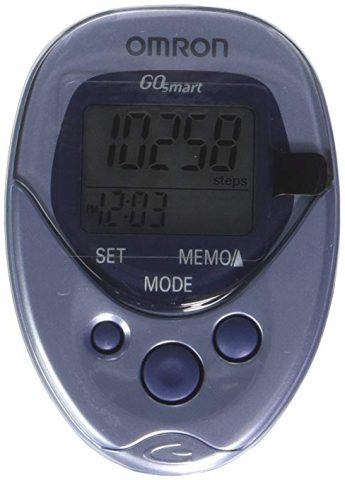 Being physically active has a huge impact to anyone's health. With this Omron pedometer, you'll be able to encourage anyone to get up and get moving. It features 6 tracking modes and keeps track of two types of steps, making it accurate and reliable in monitoring one's progress.
Infrared Sauna: Radiant Saunas Rejuvinator Portable Personal Sauna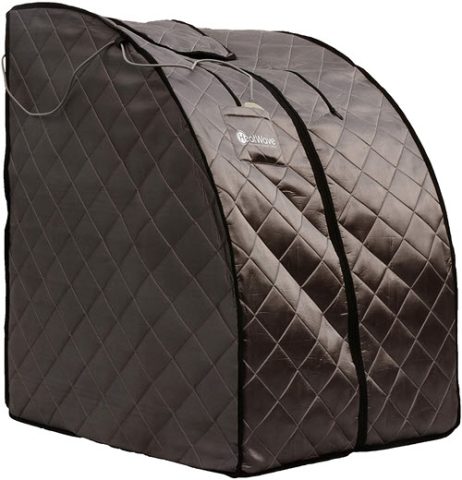 Perfect gift for anyone wanting to relax anytime, anywhere! This portable personal sauna gives soothing warmth to help alleviate stress and fatigue. It's easy to set up and it's portable, too. The product comes with a foot heater for an extra layer of relief and comfort.
Productivity
Planner Pens: Ibayam Journal Planner Pens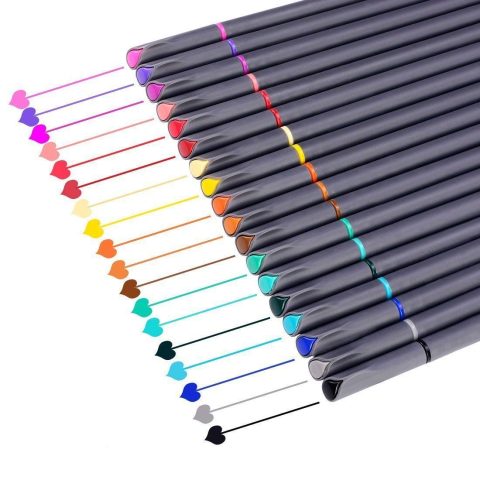 Writing down goals increases motivation and this planner can help with that. In fact, it's designed to make tasks a lot more exciting and enjoyable. The pen delivers smooth writing, making it perfect not just for writing but coloring and drawing, too. And the best part? The ink doesn't bleed a lot even on thin paper.
Pen Holder: Groot Desk Pencil Holder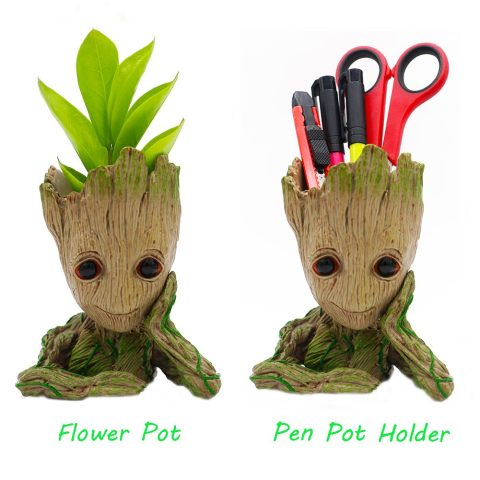 Guardians of the Galaxy enthusiasts will love this Groot pencil holder. It is designed and painted quite realistically. At the least, it will be a great conversation starter as it sits on your office desk.
Journal: Evernote Moleskin Classic Notebook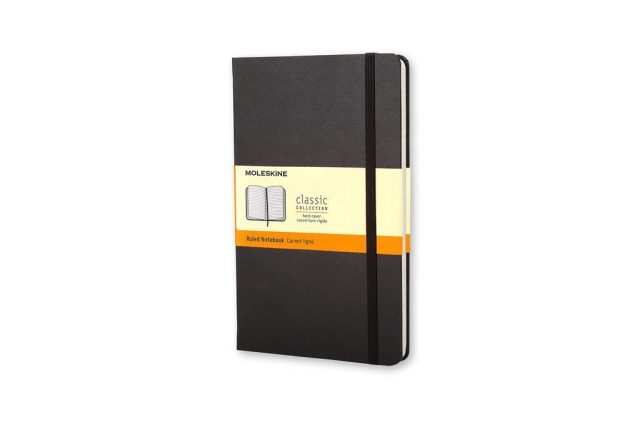 Planning goals in life or what to do in a day will be so much easier with this Moleskin notebook. Whether your loved one is into bullet journals or the habit of keeping to-do lists, this notebook will surely be handy.
Self Improvement Book: Mindset: The New Psychology of Success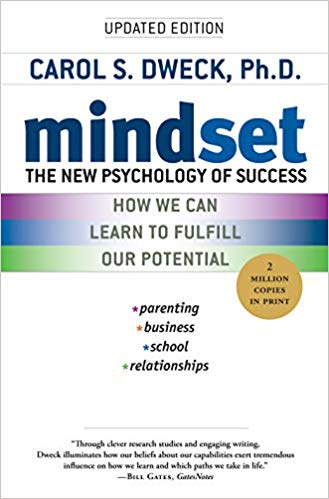 Having the right mindset is critical when it come to productivity and this book can help that. It's great for coaches, parents, teachers- everyone!
Planner: My Law Of Attraction Project Planner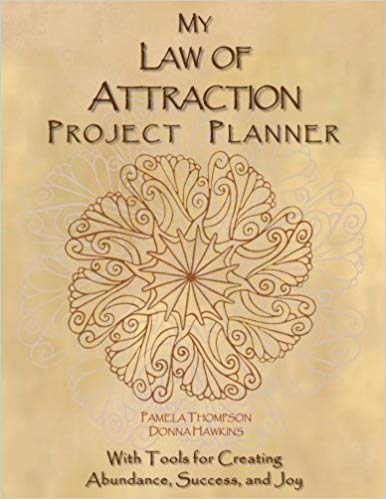 Do you have a friend who is a firm believer in the power of the Law of Attraction? If you do, then your friend will surely love this project planner. It's designed to be a resource and tool to help create abundance, success, and joy – all the good things promised by the Law of Attraction.
The price is very affordable so you can easily buy this for any of your friends or colleagues.
Lap Desk: Honey-Can-Do TBL-03540 Portable Laptop Lap Desk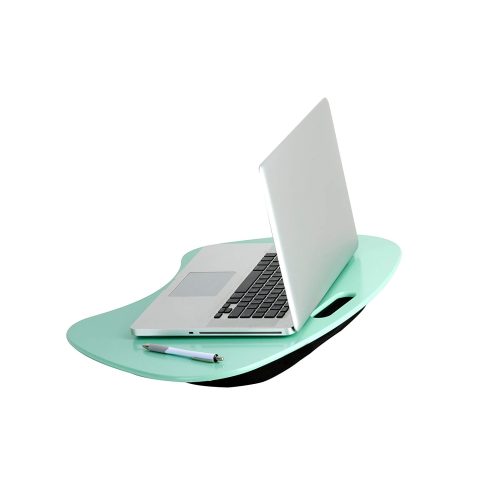 Honey-Can-Do TBL-03540 Portable Laptop Lap Desk makes a great gift for students, travelers, remote workers, and anyone who spends a lot of time with his laptop. It's portable, lightweight, and compact which make it great for traveling. Plus, it's designed with a solid surface material for easier cleaning and maintenance.
Smartphone Projector: Mini Video Projector For Home Theater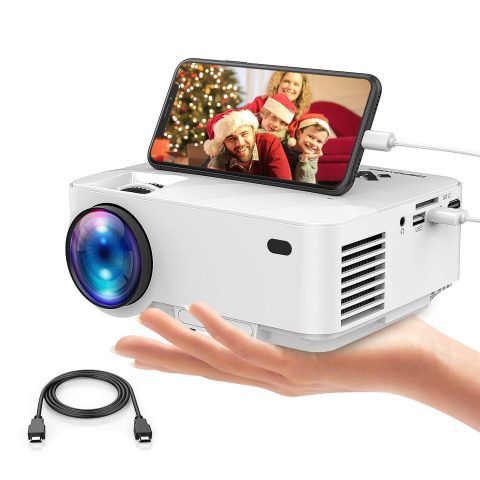 Enjoy videos on your phone with your office gang or your whole family with this super convenient mini video projector. Just plug in your phone and you're good to go. It's very easy to use.
Kids love seeing their favorite phone apps and shows all blown up while your hubby will find it convenient for viewing fantasy football scores on the wall next to the TV. There's a lot you can do with this gadget.
Alarm Clock: AmazonBasics Small Digital Alarm Clock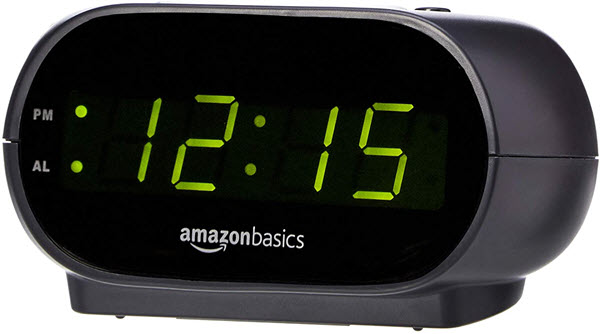 Anyone who wants a productive day should consider starting early and having an alarm clock that's loud, easy to operate, and dimmable- like this AmazonBasics Small Digital Alarm Clock.
It features a nice, crisp display that's bright enough to read whether it's day or night. It also comes with backup batteries just in case of unexpected power outages.Apart from those features, it can also double as a nightlight.
Ground Coffee: Death Wish Ground Coffee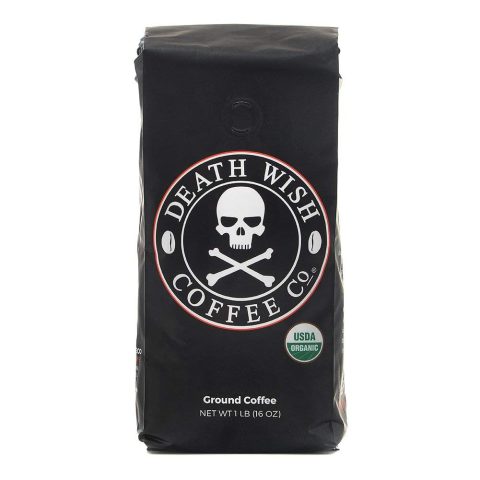 Caffeine provides an instant boost of energy so if you want someone to be productive, this bag of ground coffee shouldn't be out of your list. Made with premium green coffee beans that are roasted to perfection, your giftee will surely adore you after receiving this.
Dry Erase Calendar: Magnetic Dry Erase Calendar Bundle for Fridge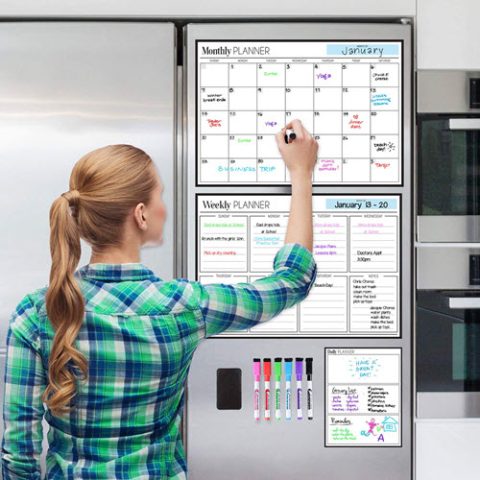 Being productive means staying on top of things and this dry erase can help with that. This bundle includes 3 magnetic dry erase planners with more than enough space to write on and 6 magnetic markers with tip erasers.
It's a lot better than other brands since it doesn't get stained easily. There are no ghosting stains left behind, either, so it always looks spotless.
Water Bottle:: Hydro Flask Water Bottle


This metal water bottle can keep beverages hot or cold for hours, making it a great item to have in the office or at home. It's also one of the best gifts you can give to people who are always on-the-go.
Its pro-grade stainless steel quality also ensures pure taste with no mixtures of flavors. It's dishwasher-safe, too.
Smart Speaker: All-New Echo (4th Gen)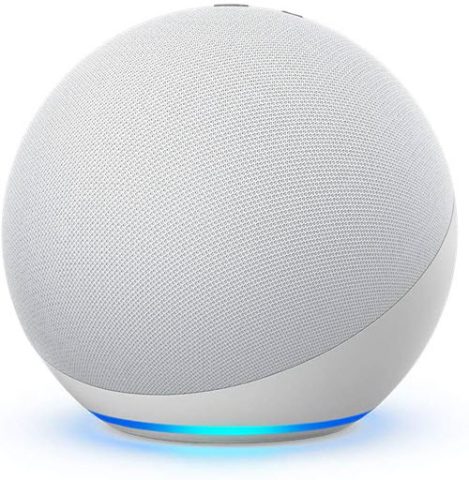 Want something extremely nice? The All-New Echo Dot (4th Gen) is a must-have for anyone this season. Ask it to play your favorite songs for working out, have it read the latest news to you, or tell it to set your alarms.
And the best thing about it? It can actually be used to control a smart home. With a new look and a new sound, seriously, is there anything better than this?
Gadget Charging Station: Hercules Tuff Charging Station for Multiple Devices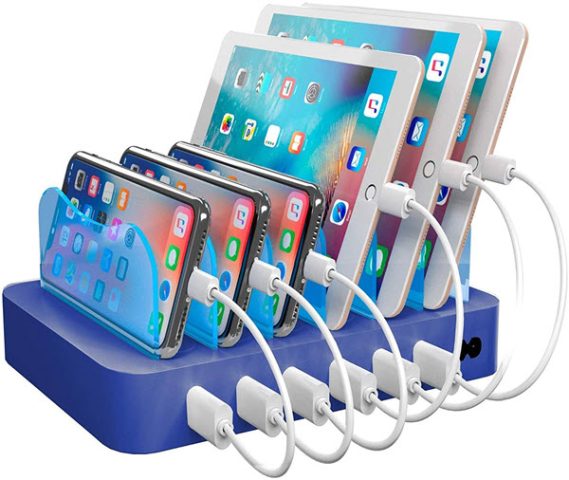 This particular product can charge up to 6 devices simultaneously- without the clutter. Its fast-charging dock can power up devices 80% faster than other devices.
Solar Charger: BigBlue 3 USB Ports 28W Solar Charger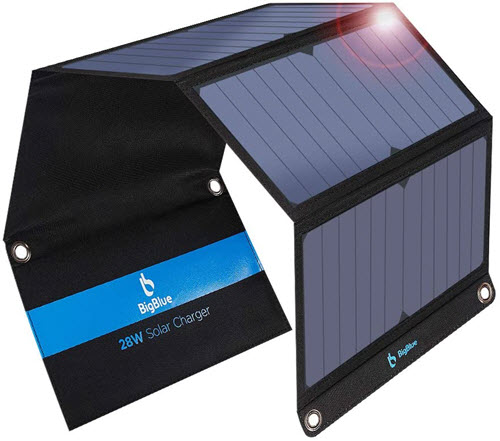 The BigBlue Solar Charger can charge up to 3 USB devices simultaneously. Its smart charging technology enables it to recognize devices and provide the optimal charging speed that they require.
It's also compact and lightweight, making it super practical to take anywhere.
Ergonomic Office Chair: Dragonn Ergonomic Kneeling Chair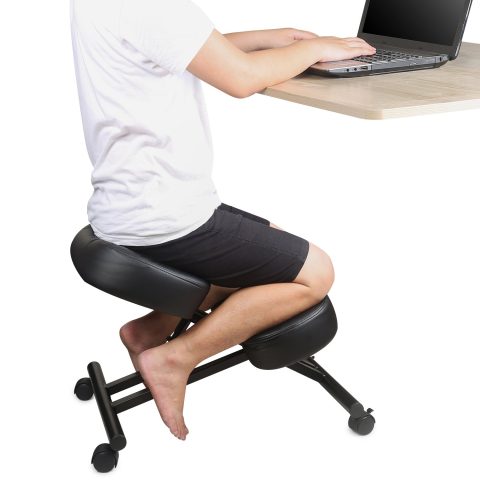 This ergonomic office chair is the perfect gift for anyone who suffers from bad posture while working. With its tilted seat, it'll stop slouching or sitting with uneven weight on the buttocks.
Despite how it looks, it's really comfortable to sit on. Your loved one wouldn't even notice that he's sitting on a kneeling chair!
Computer Workstation: FEZIBO Standing Desk with Height Adjustable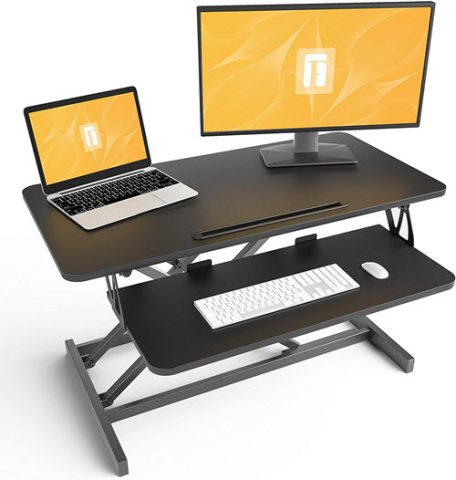 Sitting for long hours can have a huge impact on productivity. So, instead of letting your loved one sit on his desk all day, why not get him a standing desk? This particular product offers so much space that it can actually fit in a couple of monitors and laptops.
Plus, it's really easy to assemble even without complicated tools. It also features an ergonomic design which is super important not just for productivity but safety, too.
Give A Gift to Someone Else!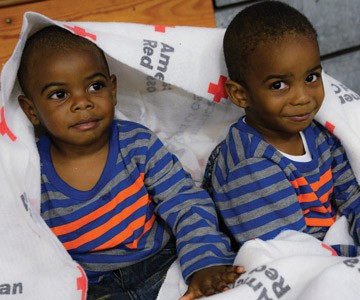 The Christmas season isn't always about giving extravagant gifts to your family or friends or treating yourself with the latest devices. If you are thinking of doing something different this year, consider joining the Red Cross Holiday Giving Campaign.
You can donate gifts that will help disaster victims, members of the military or the children all around the world.
Like this Article? Subscribe to Our Feed!
At Dumb Little Man, we strive to provide quality content with accuracy for our readers. We bring you the most up-to-date news and our articles are fact-checked before publishing.