Use Your Brain: 7 TV Shows That Will Make You Smarter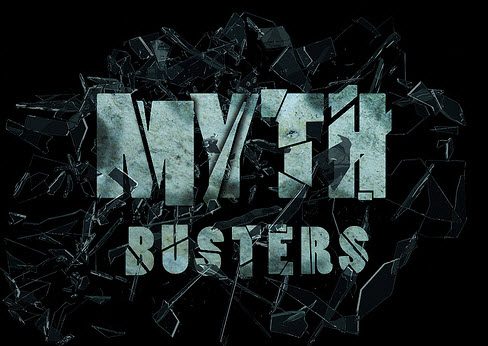 It's easy to sit on your couch for endless hours watching TV shows that do nothing more than entertain you.
After all, you don't have to do anything besides change the channel and look at a screen.
However, if you're not in the mood to read a book or travel to a museum in your area, then tuning in to one of these shows is a good way to stimulate your mind and educate yourself.
MythBusters
This science entertainment TV show is created and produced by Australia's Beyond Television Productions. Adam Savage and Jamie Hyneman, the show's hosts, use components of the scientific method to test the legitimacy or rumors, myths, adages, movie scenes, news stories, and Internet videos. At the end of each episode, the myths are either busted, plausible, or confirmed.
Although most of the filming and experimenting takes place in San Francisco, some of the production elements occur in Australia. Some of the most popular episodes of the show include the alligator experiments in Florida and the shark and elephant myths in Africa. Through nine seasons, the team has completed 2,391 experiments and used 12 tons of explosives to test 769 myths.
Sesame Street
The first episode of this popular program aired Nov. 19, 1969. Since then it's captivated kids with educational content creatively communicated through Jim Henson's Muppets, short films, humor, cultural references, and animation.
What makes this show so special is its cast of characters, like Big Bird, Elmo, and the Cookie Monster, who have personalities that make them relatable to the audience and qualities that teach them something in the process.
The purpose of the show has always been to shape it using educational goals and a curriculum, reflecting the viewing habits of the audience and the changes in American culture. Since its inception, the show has become a case study on the educational benefits of TV programming and the effects its had on kids. Although the format has changed throughout the years, the main characters and core value have remained the same.
Bill Nye the Science Guy
What made this show so memorable was host Bill Nye's personality. The premise for each episode was to teach a specific topic in science, using action and humor to intrigue the audience and make the subject interesting. Additionally, each episode contained a parody and music video summarizing it with lyrics substituting a popular song.
Although the show originally aired on Sept. 10, 1993 and stopped its run at 100 episodes on June, 20, 1998, the show can still be seen on certain stations on TV. Many schools also still use it as an educational medium, too.
Cash Cab
Cash Cab originally aired in the United Kingdom, but has since been licensed to TV networks in other countries including the United States. Participants of this game aren't aware they're on a show until they step inside a city cab and host and stand-up comedian, Ben Bailey greets them. Contestants then have to answer a series of questions, which increase in difficulty, before they reach their destination.
Once a contestant reaches their destination (if they've made it that far), they have the choice of risking their winnings or doubling them by answering a video question. Because of the format of the show and the trivia asked, this show is great for audiences wanting to learn something new while trying to answer the questions, too.
Discovery Atlas
Unlike the above mentioned shows, Discovery Atlas takes a more serious tone in educating viewers. It focuses on cultural, sociological, and natural aspects of countries in the world, exploring the different people, traditions, and lands found within them.
Whether it's following the lives of locals struggling to survive or examining the country's history and culture, the show is a great example how TV changes the world by revealing hidden facts and truths about the regions it explores while informing the audience.
Frontline
Much like Discovery Atlas, Frontline is a program that produces in-depth documentaries about a variety of subjects. Since the series début on Jan. 17, 1983, there have been more than 500 films broadcasted.
From examining the connections between organized crime, gambling, and professional football in the U.S, to taking a look at the most controversial educational reformers in the modern era, the show touches on just about every issue an audience can think of wanting to know more about.
Nova
Unlike Bill Nye the Science Guy, which simplifies the subject of science to educate younger viewers, Nova interviews scientists performing research in the topics covered and footage about a particular discovery. Some episodes have also focused on the history of science, taking an in-depth look at its roots.
Examples of things covered in the show include: the Drake equation, the 1980 eruption of Mount St. Helens, global warming, storm chasing, Tarim mummies, and moissanite.
Whether you're young or old, there's a TV show to stimulate your mind. Which one do you like most?
If these shows aren't enough to keep you interested, entertained and educated be sure you check out some of the Top Distractions Keeping Students From Studying.
 
| | | | | | | | | | | |
| --- | --- | --- | --- | --- | --- | --- | --- | --- | --- | --- |
| | | | | Written on 9/12/2013 by Abigail Clark. Abigail Clark is an upcoming freelance writer. She graduated from The University of South Florida with a bachelors in marketing, minoring in journalism. When she isn't up to her neck in coupons she is enjoying the outdoors fishing. She loves doing reviews for technology, home products and beauty products. If you would like her to do a review for you look her up on twitter @downtownabby17. | | | | | | |
Photo Credit: Evan Courtney