The Top 5 Boat Shows In The US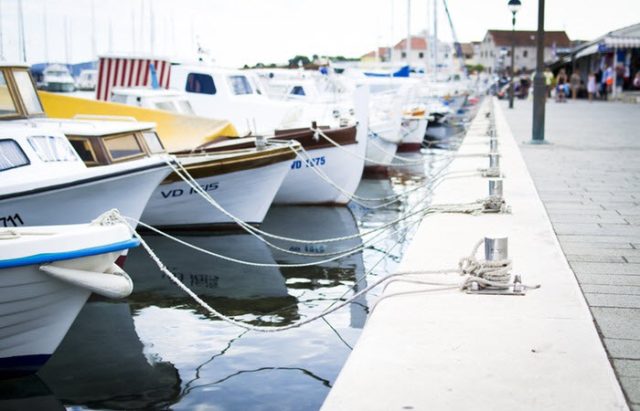 Are you a boat enthusiast? Do you know the best US boat shows?
Boat shows are held all over the country and give boat owners and enthusiasts the opportunity to experience the latest boat designs and models. These events also allow companies to showcase the newest technology and software in marine electronics, accessories, gifts and apparel.
We compiled a list of the best in the country. In this post, we will show you 5 of the best boat shows in the US that you should be marking on your calendar.
Atlanta Boat Show: Atlanta, Ga
January 12-15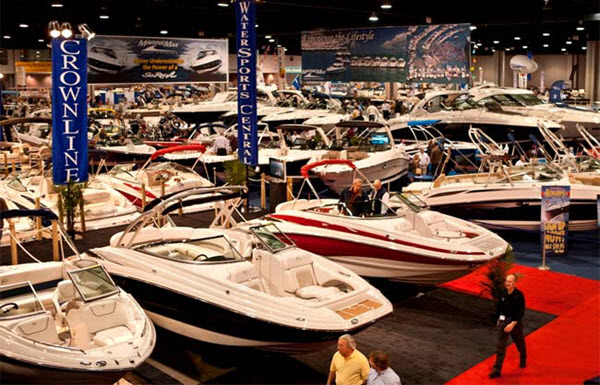 This is one you can't miss in downtown Atlanta. It has been around for more than 50 years and includes everything from sport cruisers to fishing boats to houseboats. There are seminars and courses for everyone as well as a sailing simulator, Kid Zone, and an interactive learning center.
The fourth-generation Miss GEICO catamaran will make an appearance as well. For the James Bond fans, there will be a working replica of the iconic Lotus Esprit submarine car from 1977 film The Spy Who Loved Me!
You will surely have a great time in this boat show as you will learn about so many things in one place. It will surely be a feast to the eyes.
Miami International Boat Show: Miami, Fl
February 16-20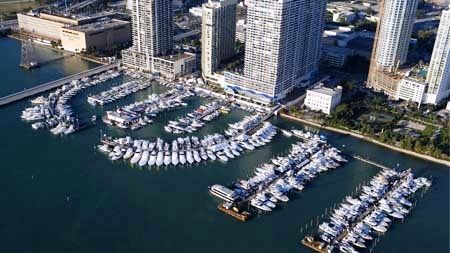 Known as one of the greatest boat shows in the world, the Miami International Boat Show is one of Florida's largest events.There are over 3,000 boats and 2,000 exhibitors offering everything from boats, apparel and more. There are powerboating classes running from one hour to three hours, basic and advanced docking skills and so much more.
You can also compare and try before you buy! Expanded demo docks and sea trials allow you to compare and talk with dealers to ensure you are making the right decision. So if you are ever planning to buy a boat, this boat show is one that you certainly should visit because you will get all the chance that you need to discover which boat is best suited for you.
World Championship Cardboard Boat Races: Herber Springs, AR
Late July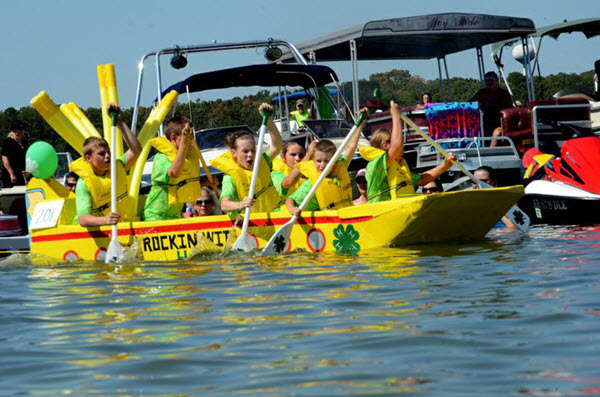 Held in Herber Springs, Arkansas, the World Championship Cardboard Boat Race puts contestants' creativity and boat building skills to the test. Adults and children race on a 200 yard course.
Over the last 26 years, there have been entries such as USS battleships, trains, rockets and even the Starship Enterprise. They also have an array of activities that include food eating contests, tug of war and the famous Cardboard Boat Demolition Derby.
This is surely a different kind of boat show because you will get to see the creativity of each team. You will also be entertained by the varied themes and designs they are able to come up with. This boat show is one to watch!
Newport International Boat Show: Newport, Rhode Island
September 14-17,2017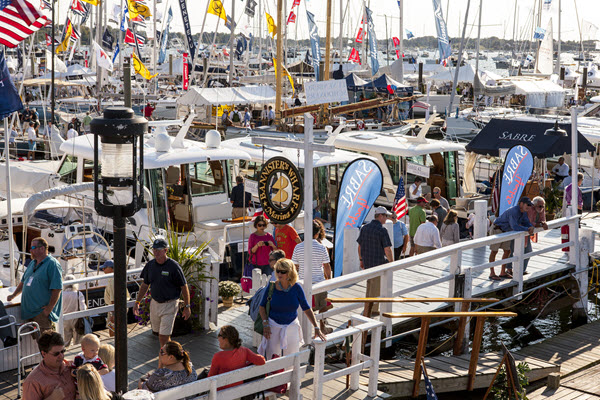 Occupying 13 acres of Newport Harbor, this show allows you to enjoy everything the "City By The Sea" has to offer! You will be able to experience the debuts of a full range of powerboats and sailboats and attend educational seminars presented by the top professionals in their field.
The festivities do not end when the sun goes down. You can walk down the cobblestone streets, shop in the variety of specialty boutiques, and eat at some of the top rated restaurants in New England.
The boat show is not the only highlight here as you can discover the place on your own, starting with the gastronomical adventures you can have.
Fort Lauderdale International Boat Show: Fort Lauderdale, FL
Late October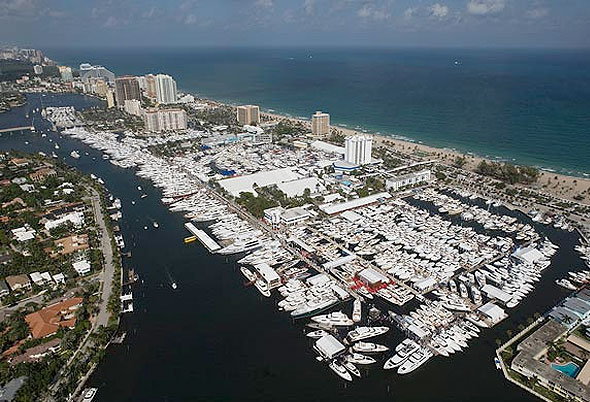 Set in the "Yachting Capital of the World", the Fort Lauderdale International Boat show is a South Florida staple. For over 50 years, it is also the largest boat show in the world.
From yacht builders and designers to rare exotic cars, the show is the the place to see and be seen. Over 18 different kinds of vessels including sportfishers, high performance catamarans and unbelieveable super yachts all displayed in six different locations and worth over a billion dollars. There will certainly a boat that is fit for you in this boat show as it caters to almost all kinds of boats for every kind of purpose.
Don't miss out on these amazing events. Do your research, take your pick of these US boat shows, and bring a fellow boat enthusiast with you!