US Bank Reviews: Is US a Good Bank?
There are more checking and savings account choices available now than ever before. You now have a number of banking alternatives thanks to digital development and the arrival of internet banking.
Even so, choosing the best match for your budget and lifestyle is critical, particularly if you're searching for a checking and savings account.
U.S. Bank, an FDIC member, is one of the country's top financial institutions, with locations in more than 26 states. Despite being one of the biggest brands in banking, in this U.S. Bank review, I'll walk you through their checking and savings account choices, fees, pros, disadvantages, and alternatives to help you determine whether they're the best bank for you.
US Bank Reviews: Topic Overview
Understanding how bank accounts work can be overwhelming at first glance but we're here to help break it down so that anyone can understand it!
Check out our comprehensive review of US  Bank's services below: -What are the benefits? -How does it compare against other banks? -What are the Pros and Cons -Who is it best for?
Everything you need to know about US Bank in one place. We've got the details for you.
What is U.S Bank?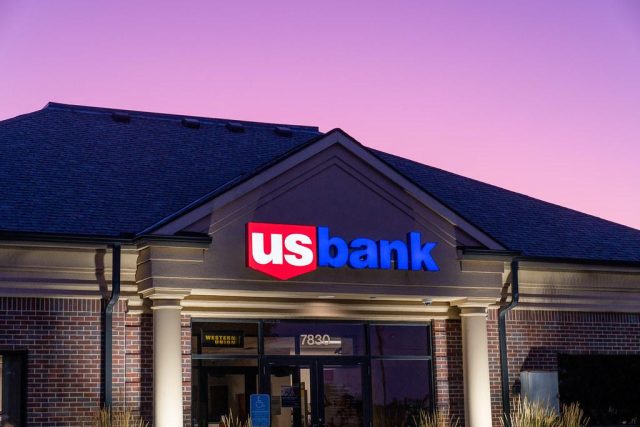 US Bank is one of the largest banks in America that was founded in 1863 in Ohio and now its headquarters is located in Minnesota. Today, it has more than 2,500 physical buildings and facilities in all 25 states plus numerous ATMs nationwide that amount to more than 4,500.
One of its objectives is to help build communities with proper corporate social responsibility. After multiple name changes and mergers, U.S. Bank evolved into the bank you know today in the early 2000s.
U.S. Bank is now the world's fifth-biggest bank. They have about 70,000 workers, and assets worth more than $495 billion.
Personal banking (checking and savings), business banking, CDs, personal loans, mortgages, student loans, investment, pay bills, mobile deposits, and personal wealth management services are all available with this famous bank.
How do US Bank Checking Accounts and Savings Accounts work?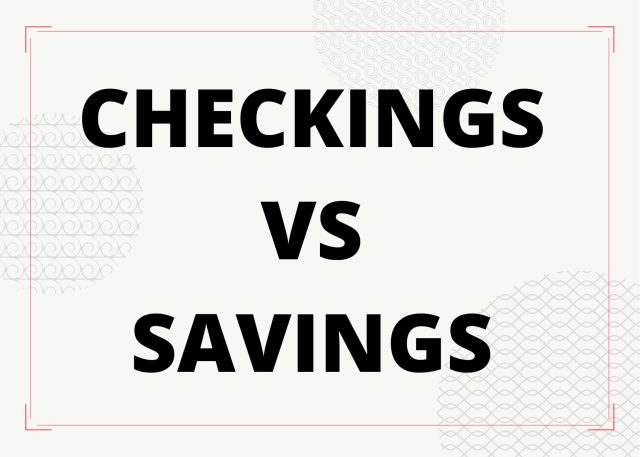 As the fifth-largest commercial bank in the US, you can instantly anticipate a wide range of financial products and services, checking and deposit accounts, loans and so much more.
What's engaging about dealing with US bank is that it offers products and accounts to different businesses and guide you with your wealth with its financial mentoring services.
Its services and personal accounts are as follows:
Checking and savings accounts
Money Market Account
Certificate of Deposits
Credit Cards and Loans
Furthermore, US Bank offers five types of savings and checking accounts. It has also access to one of the biggest ATM networks in the US that proves useful if you can't step foot in its physical locations.
As such, if you live near its physical branches, you can open an account by signing up for its services physically or online banking. You will just show and provide personal information upon registering like most banks in the US. Afterwhich, they will process, and you will have your own account in no time.
US Bank Savings Accounts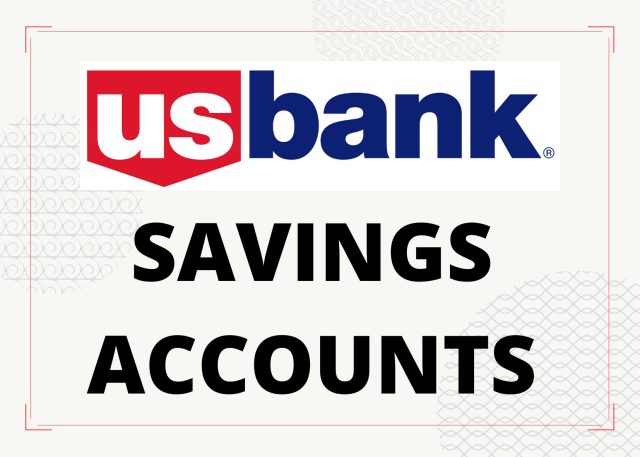 You can select among the five types of savings account and here are the details of each one:
Standard Savings Account
This is designed for users that want low credit balances and is best for first-timers who want to get smart in their own personal finance.
It features a $4 monthly maintenance fee that can be waived by just maintaining a $300 daily minimum balance and a $1,000 monthly balance average.
By creating a standard savings account, you are entitled to a mere 0.1% annual percentage yield (APY) which you can't generally expect to earn more in interest no matter what your savings are.
Platinum Select Money Market Savings Account
You may establish a Platinum Select Money Market Account if you have a Platinum Checking Package. To start an account, you must deposit at least $25, and there is no monthly account charge.
While interest rates vary depending on where you reside, they are presently not much higher than standard savings.
Package Money Market Savings Accounts 
Money Market Account is tied to the Gold Checking package from US Bank. The necessary minimum opening deposit and monthly account fee are comparable to those of the Platinum Select Money Market Savings.
You'll need at least $25 to start an account, and you won't have to worry about keeping a minimum amount to avoid paying the monthly charge. There are no monthly fees associated with this type of account.
Elite Money Market Accounts
This is the best option for anybody wishing to earn a better rate of return on bigger contributions.
The Elite Money Market Savings account needs a minimum opening deposit of $100 to start, and to avoid the $10 monthly maintenance fee, you must maintain a minimum daily balance of $10,000.
Retirement Money Market Accounts
This is best for those wishing to diversify their investment portfolio while still benefiting from tax breaks. The Retirement Money Market account has no monthly maintenance fee and is designed for customers who have an individual retirement account (IRA) with the bank.
A minimum of $100 or a $25 automatic direct deposit is required to start an account. While it is promoted as a means to diversify your U.S. bank investment portfolio, it is unclear how it differs from other retirement saving or investing vehicles.
US Bank Checking Accounts
You can select among the five types of checking accounts and here are the details of each one:
Easy Checking Account
The Easy Checking Account from US Bank is a typical checking account and ideal for anybody in need of simple checking services. If you want to apply for a loan via U.S. Bank, a checking account will provide you account access to its favorable rates on car loans, personal loans, and home equity lines.
There is a monthly maintenance fee of $6.95 and a $2.50 ATM charge and a $2 paper statement cost, which may be waived if you fulfill at least $1,000 in combined monthly direct deposits, have a $1,500 average account balance, if you are 65 or older and if you use eStatements.
Safe Debit Account
This Safe Debit account is best for anybody searching for overdraft protection who does not need paper checks. This prepaid debit card offered by US Bank has additional features than a standard prepaid debit card such as mobile and internet banking and the option to make a mobile deposit.
To start an account, you'll need $25, and there's a $4.95 monthly maintenance fee that can't be waived. You won't be charged a premium in this type of account since U.S. Bank has a large network of ATMs in its MoneyPass network—over 37,000 in total. However, there is a $2.50 charge for ATM withdrawals made outside of this network.
Gold Checking Package Account
This is one of the most prestigious checking accounts offered by US Bank. The Gold Checking Package is worthwhile to explore, particularly if you intend to establish a U.S. Bank loan or credit card in the near future.
The overdraft protection charge will be waived if your checking account is connected to another U.S. Bank bank account. Surcharges on your first two non-ATM expenses will be repaid.
With a self-directed brokerage account via its subsidiary, U.S. Bancorp Investments, you may make up to 100 free trades every calendar year. If you want to make it a family affair, a Gold Checking Account enables you to sign up for Easy Checking for up to two family members without paying a monthly maintenance fee.
Furthermore, the monthly maintenance cost of this Gold Checking Package Accounts is $14.95, which is waived if you have a loan or a credit card.
Platinum Checking Account
This account is ideal for anybody seeking a higher-tier checking account with a higher APY rate. The Platinum Checking Account is the best checking account of US Bank.
It has some of the features of a Gold Checking Account as well plus you don't have to pay an annual charge on a home equity line of credit. In addition, if you open a safe deposit box, you will get a 50% discount on the yearly price. And this is the only bank checking account that gives you interest.
Student Checking Account
This account is best for students who want to avoid paying a monthly charge and want to take advantage of extra advantages and privileges. The Student Checking account from US Bank has all of the standard features of a bank checking account.
There are no monthly fees, and your first purchase of checks is free. Another beneficial feature of this type of account is that the fees on the first four non-network ATM withdrawals made during a statement period are waived. However, after you've made four withdrawals, the costs will come in.
What are the Features of US Bank?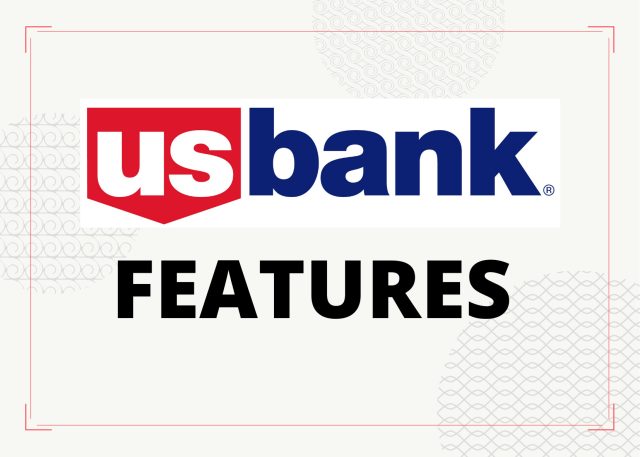 Certificate of Deposits (CDs)
A CD may be a smart alternative if you can save a fixed amount of money and leave it alone for a given period of time. Interest rates are often greater than those available in savings or money market accounts.
Certificate of Deposits (CDs) Special Rates
If you put at least $1,000 into a CD Special, you may get the following promotional APYs: [17 months: $1,000 to $250,000] = 0.15% APY, [37 months: $1,000 to $250,000] = 0.30% APY, [47 months: $1,000 to $250,000] = 0.50% APY, [59 months: $1,000 to $250,000] = 0.75% APY
Step Up Certificate of Deposits (CDs)
A 28-month CD, the Step Up CD locks you into a rate when you open. You can deposit anywhere from $1,000 to $250,000.
Then every seven months you get an APY bump, as follows: [28 months: 0.05$ IR for first 7 months|0.25$ IR for first 7 months|0.45$ IR for first 7 months|0.65$ IR for first 7 months] = 0.35% Blended APY
Trade-Up Certificate of Deposits (CDs)
Do you want to save for a period of 30 to 60 months? Then a Trade Up CD is something to think about. If a greater APY becomes available during your term, you are entitled to a one-time increase.
The following are the rates:[30 months: $1,000 to $250,000] = 0.10% APY, [60 months: $1,000 to $250,000] = 0.40% APY
Credit Cards
U.S. Bank has a variety of bank credit cards available, including cash back, travel, and low-interest cards. Secured cards and cards for small enterprises are also available.
Other Financial Products
Loans (Car, RV, Boat, Business and Personal, Home Equity), Mortgages, Credit Lines, Mortgage Refinance, IRAs, Managed Investment Portfolios, and Financial Advisors.
Bank Customer Service
U.S. Bank provides its clients with many options to contact its customer service rep: via phone, online, or through a mobile banking app. U.S. Bank rated first in the J.D. Power U.S. Merchant Services Satisfaction Study for 2020, with a score of 882.
Free Account Options
While not everyone is eligible for free checking or savings accounts with U.S. Bank, they provide extremely realistic account alternatives for students and the elderly who may be unable to pay monthly costs.
A wide range of account kinds is available.
U.S. Bank's tiered and needs-based approach to banking accounts. Customers will enjoy US Bank offers that they can have such as checking and savings account for current personal loan and credit card users, which may assist these people to save money on monthly fees.
While other banks provide other accounts that are difficult to compare or may need you to satisfy certain restrictions, U.S. Bank's account choices are carefully set out and simple to grasp.
Cardless Transaction
U.S. Bank, like an online bank, has made it simple to become cardless. Use an ATM without a debit card, connect your account to your digital wallet, or wave your smartphone over the scanner.
Security
U.S. Bank places a high value on security. If you are concerned about someone obtaining your US Bankcard, you may enroll in their location services program using their mobile app or their bank website.
This enables you to enable location services on your phone so that if someone attempts to use your card in another place, U.S. Bank will be notified of possible fraud and your account will be secured.
Online and Mobile Banking
U.S. Bank has made significant investments in digital tools and services to improve online and mobile banking. Seventy-seven percent of the bank's transactions are digital.
The U.S. Bank mobile app is well-rated and provides exceptional customer service features, including a mobile check deposit tool that has received high recognition.
It has its own U.S. Bank Smart Assistant is a new voice-activated virtual assistant accessible via the bank's mobile app that can assist you with daily banking operations.
How much does US bank Cost?
Checking Account
US Bank Checking Accounts
Monthly Fees
Waiver Criteria
Minimum Deposit Amount
Easy Account
$8.95
Direct deposits of >$1,000
Average account balance of $1,500
65 or older
$25
Gold Account
$14.95
Existing bank loan, mortgage, or credit card in the United States
$25
Platinum Account
$24.95
U.S. Bank account with a balance of $25,000
Personal trust with U.S. Bank Wealth Management Services
$100
Student
$0
N/A
$25
SafeDebit
$0
N/A
$25
Savings Account
US Bank Savings Accounts
Monthly Fees
Waiver Criteria
Minimum Deposit Amount
Standard Account
$4
Minimum ledger balance of $300
Average monthly balance of $1,000
Age under 18
$25
Platinum Account
$0
N/A
$25
Gold Account
$0
N/A
$25
Elite Money Market
$10
Minimum daily ledger balance of $10,000 is required
$100
Retirement Money Market
$0
N/A
$100
Note: ATM fees for non-US banks are $2.50 per transaction. (Those with pre-paid debit accounts may avoid these costs by utilizing MoneyPass ATMs.)
Who is U.S. Bank Best For?
US Bank suits most individuals who want their assets and bucks to be safe. It should appeal to clients that eagerly want reputable, outstanding, and transparent services with full-blown deposit account selections and financial services.
If you are the person that wants to have several options to place your money in a certificate of deposits, living in the western counties and opts to go to a physical location for direct services, wants to have a wide selection of deposit accounts and services, plan to create different types of accounts or any financial services with a sole bank, then US Bank is the one for you.
And if you are a student, U.S. Bank makes it easy for you to create a free student account simple and painless. It is also known that they give the same courtesy to the elderly who may be unable to pay monthly expenses.
For current bank credit card, loan, and investment clients, U.S. Bank offers higher rates and services that are well worth exploring.
The qualifications for waiving monthly fees at US Bank are fairly clear, making it simple for many people to avoid. While you think that you have a simpler option for non-students and elders, then you can enjoy that the monthly modest costs and simple methods to avoid these money penalties.
Lastly, US Bank will get these jobs well done and you will surely benefit from its offers and services in the long run.
US Bank Pros and Cons
✅ PROS
▶ Wide arrays of ATM network and physical locations
There are a total of 2,500 physical buildings plus 4,500+ ATMs nationwide that will be very much convenient for everyone.

▶ Varieties of Certificate of Deposits
If you want to find a place for your money for a long time, US Bank offers various selections of certificates of deposits with different features, functions, and rates.

▶ Broad-spectrum of financial products and deposit accounts
Ever trying to create a deposit account that you can use for your future, then US Bank has it all. US Bank features everything from deposit accounts to financial products such as credit cards, mortgages, loans, and savings accounts.
🚫 CONS
✖ Physical network limited only in 26 states
US Bank boasts numerous physical branches nationwide but they are only limited to 26 states on which are mostly located in the Western half of the US county.

✖ Low-interest rates
With a numerous selection of accounts that you can choose from, its interest rates for each different deposit accounts are low enough that you might want to change your mind to look for more competitive ones.

✖ Minimum balances are required
The moment that you want to lessen the surges of the monthly maintenance fees or if you want to have a higher interest rate, you will constantly watch the required minimum balance. This is to avoid monthly penalty fees while you are expecting very low rates.
US Bank Compare to other Banks
| Bank | Minimum Deposit | Monthly Fee | Savings APY | Overdraft | Number of Branches |
| --- | --- | --- | --- | --- | --- |
| US Bank | $25 | $0 - $24.95 | 0.01% | $35 | 2,700 |
| CitiBank | $0 | $25 | 0.04%-0.15% | $34 | over 2,649 branches worldwide |
| Wells Fargo | $25 | $10 | 0.01% | $35 | 5,200 branches |
| Chime | $0 | $0 | 0.50%  | $34 | N/A |
U.S. Bank vs. CitiBank
Both these banks are top financial organizations for clients in the United States, but there are a few important differences.
Citibank has more checking accounts than US Bank, but its alternatives are complex to grasp and often appeal to higher-earning people. Neither bank has offices in all 50 states, however, U.S. Bank does provide in-person services in a greater number of states.
U.S. Bank vs. Wells Fargo
Another main rival of US Bank is Wells Fargo. Both banks provide comparable services, but there are a few differences worth noticing.
Both U.S. Bank and Wells Fargo forgo monthly fees for college students and seniors, which is a perk that not all rivals provide. Overdraft fees are imposed, and minimum deposits are required on which US bank gets an upper hand because of their low minimum deposit.
>>Read more About Wells Fargo Banking Reviews: Is Wells Fargo a Good Bank?
U.S. Bank vs. Chime
The primary thing to consider US Bank from Chime is that Chime doesn't have any physical bank locations compared to the US Bank. This will be an issue for bank customers who wants face-to-face direct instruction. Moreover, Chime doesn't even have any CDs, loans, and money markets, unlike US Bank. Furthermore, the customer service of US Bank is among the best services in the personal finance world.
>>Read more About Chime Banking Reviews: Is Chime a Good Bank?
Conclusion: Is US a Good Bank?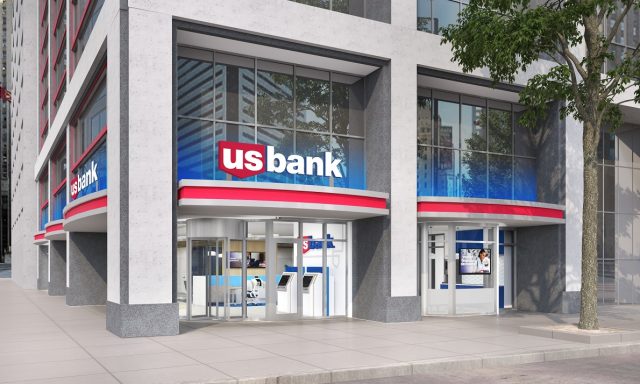 Consider US Bank to be a network of bank accounts and services that you can get a full set of benefits if you cluster your accounts in a certain manner. It may also be worth considering if you want to take advantage of some of the benefits of having a deposit account with U.S. Bank, such as its wide network of physical locations and ATMs.
Despite its hefty maintenance costs, US Bank provides convenience and financial possibilities via hundreds of local US bank branch locations and an online banking app.
The current rates for bank savings account at US Bank are relatively low and not particularly noteworthy. So, if you're searching for a high-yield bank savings account, seek elsewhere. Furthermore, it may not be for you if you have difficulty achieving the minimum criteria to avoid monthly account fees.
However, if you're searching for a major bank with a comprehensive variety of services and products in both personal and commercial banking, and you're interested in combining various accounts among its offerings, U.S. Bank can be a suitable fit.
US Bank FAQs
Is U.S. Bank better than Bank of America?
BoA has infamously low-interest rates, particularly for a bank of its size and scope but U.S. Bank provides a little better bargain. When compared to Bank of America, US Bank provides banking services that have higher-earning interest rates, particularly on CD rates and money market accounts (MMAs).
Who is U.S. Bank owned by?
US Bank is overseen by a 14-member Managing Committee, which is led by Chairman, President, and CEO Andy Cecere. This group includes the heads of our four core business lines – Consumer and Business Banking, Payment Services, Corporate & Commercial Banking, and Wealth Management and Investment Services.
Is U.S. Bank a legitimate loan company?
Yes. U.S. Bank is a full-service local bank that offers a broad variety of financial services and products, such as credit cards, house mortgages, mortgage loans, personal loans, lines of credit, and auto loans.
The U.S. Bank Personal Loan is a terrific alternative for existing clients with strong credit. The firm provides competitive interest rates and costs. The US Bank Simple Loan is worth considering for a one-time emergency, particularly in place of a payday loan, but it is not the cheapest alternative.