15 Surprising Gmail Tricks and Secrets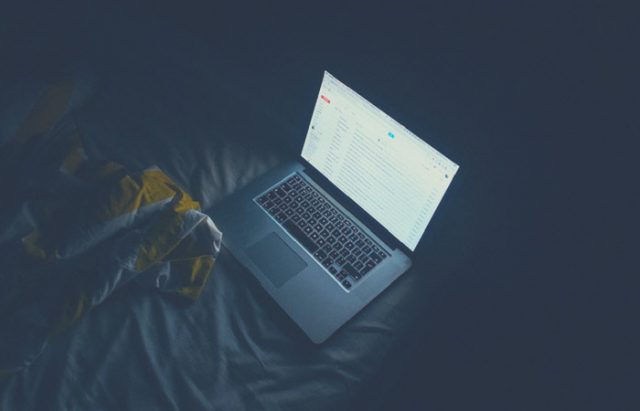 Whenever it comes to email service providers, Gmail does not need any introduction. It has more than 1 billion monthly users. The factors which make Gmail popular are:
Simple interface
Easily integrated with other Google applications
Cloud-based storage device
The most important advantage of using a Cloud-based service is that the data can be accessed from anywhere at any time. This write-up explains the top tips and tricks to help you use Gmail efficiently and effectively for business as well as personal needs.
Make Use of Gmail in Offline Mode to Access Email Without Internet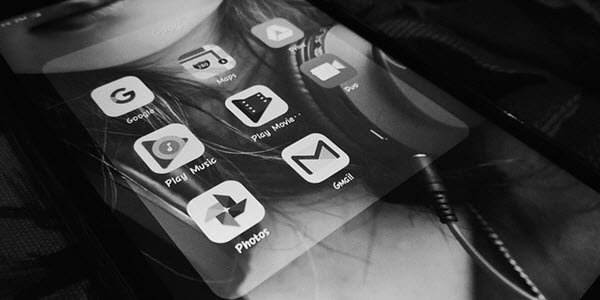 In the main settings option of Gmail, a link to install Gmail offline will be there under the "Offline" tab. As soon as this Chrome plugin is installed, a user can search, read, reply, and archive the email even in the absence of an internet connection.
Actions are lined up and synced when an internet connection is there. This option is really helpful when there is a limited or unstable internet connection.
Using Canned Responses, Speed Up the Replies
If a user has to type the same reply continuously to a conversation, a lot of time can be saved by activating the option "Canned Responses" in Gmail. This option will be present under the Labs tab. Once this option has been enabled, it can be used by pressing on the arrow sign at the bottom right corner of the Compose New Email dialog box. The multiple scanned responses can be generated and a user can label them for easy reference.
An Option to Filter Emails With Many Aliases
Many people are not aware of the fact that dots in email addresses are neglected. So, users can send email to [email protected] or [email protected], and this will not make any difference.
A user can also add words at the end of the usual alias with the help of + symbol. For example, yourname+work at gmail.com or yourname+family at gmail.com. Such email addresses will not require any special setting. They will go to the inbox folder by default.
The filtering option makes this option really helpful. As the emails hit the inbox, a user can apply filtering option to forward it to some specific people, set labels to archive or label the emails automatically. This way, emails are sorted even before a user saw them.
Withdraw Sent Messages
It happens with everybody: a user hits the send button and then regrets it. Maybe a user has sent an email to the wrong person or committed a mistake that has been realized too late.
Fortunately, Gmail provides an option to cancel sent items in Gmail. But, for that, a user has to enable that option.
Navigate to the General tab of Settings. Enable the option of Undo Settings and select a time limit. A user has a maximum of 30 seconds to cancel a sent email.
Backup Gmail Emails Locally
Even though emails are backed up in the cloud-based storage space, it clearly does not mean that there is no need to take a regular backup. It is because in case of account hacking or accidental deletion of data, a user will definitely be left will no emails.
So, the best solution is to take a backup by using Google takeout or 'export Gmail emails to PST' or other file formats using SysTools Gmail Backup SOftware and saving it on the local system. This way, not even a single email will be lost.
Schedule Outgoing Emails
Sometimes, a user composes an email but did not want to send at that time. So, Gmail provides a feature to "Send Later". For this purpose, Boomerang is a plugin for Gmail, which adds send later button to the Compose New Email dialog window. Then, choose any time to send the message later automatically.
Convert Email Into a To-Do List
Gmail equips an option of "Task" in Gmail. This inbuilt feature is very beneficial to users who use their Inbox folder as a to-do list. In this way, if a user receives an email to perform any task, it can be added to the Task list. The subject of this email will be added to your to-do list with a due date.
Speed Up the Workflow With Keyboard Shortcuts
Following shortcuts can be used for different purposes:
c – compose a new email
⌘/Ctrl + Enter – send
e – archive
r – reply
/ – search
For this, the option has to be activated in Settings. A plugin known as Key Rocket should be installed.
A Feature to Customize Category Tags

With the help of "Social" and "Promotional" tabs, the inbox can be managed more efficiently. These tabs can be closed if a user has to use other advanced filters. Other 2 tabs that can be included are "forums" and "updates".
Easily Unsubscribe from Newsletter
If a user has subscribed to too many newsletters, unsubscribing to them one by one will consume a lot of time. Unroll.Me will be of great help with that. A user can also select an option to receive a daily report which will combine all the relevant information in a single email.
View LinkedIn Profiles of Contacts Within Gmail
For people who use Gmail professionally, Rapportive is a very helpful plugin. This will replace Gmail ads with a summary of the sender's LinkedIn information.
Increase the Speed of Email Responses
If a user spends a lot of time in replying to the emails, Gmail allows the user to set a time limit for writing a single email. Doing so will compel a user to be concise and write to the point without wasting the time.
Track and Follow Up the Sent Emails
In Gmail, FollowUp is a relationship manager. It will notify you when the emails are opened. It can also remind a user to follow up or sends a follow-up email automatically on behalf of the user.
Mute Noisy Messages in Gmail
In a group discussion, it is bothersome for a user to receive messages that he/she does not need. A user can mute noisy conversations in Gmail. After doing this, all the messages will skip the inbox and go directly to an archive folder.
Open Multiple Gmail Accounts at Once
Gmail facilitates the user to log in to different accounts, without signing out of the previous account.
The Bottom Line
Gmail is a cloud-based email platform which helps users save the data in the cloud. It is one of the most well-known names in the business. To make sure you get the most out of it, there are many tricks for using Gmail you'll find handy. These 15 tips should be able to get you started right away.
See Also: How To Organize Your Gmail In 20 Minutes (And Keep It That Way)