Top 9 Lifehack Blogs to Motivate and Inspire You in 2015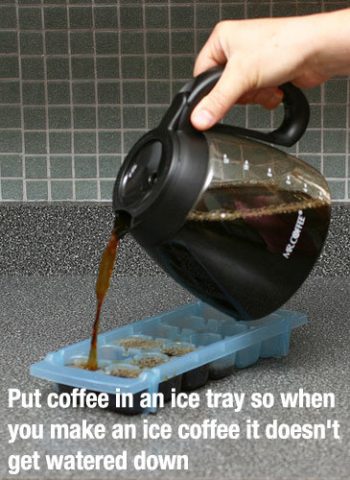 2014 comes to its end, and we all try to make some conclusions and plans on what we've done right or wrong and what we should do to make 2015 the best and most profitable year ever.
As we all know, if you want to change your life – start with changing yourself. How often do we need motivation or inspiration to do anything, to take our chance, to be brave enough, to make a right choice, etc.? How often do we need advice or life hacks on doing anything? Fortunately, there are many online resources that are able to help us solve this problem.
Which ones are the best blogs and websites to subscribe and read? Which ones will provide a high-quality information that is both interesting and useful? Which life hacks are worth checking and following?
Please, check these top nine life hacks blogs that have big chances to inspire and motivate you in 2015.
1) Life Optimizer (http://www.lifeoptimizer.org/) – Maximizing Personal Effectiveness
Created and run by Donald Latumahina from Indonesia, this blog is a systematic and rich collection of high-quality articles that give you advice on your personal potential and effectiveness. The goal is to help you unleash this potential and use it for self development and improvement. Happiness, freedom, success, knowledge in various fields of life – practical and really good advice has never been unnecessary, hasn't it?
A post we've liked: Upgrading Yourself: 5 Ways to Invest in Your Education (http://www.lifeoptimizer.org/2014/07/22/ways-to-invest-in-education/)
2) Life Hack (http://www.lifehack.org/)– Tips for Life
One of the top-notch blogs that shares hundreds of articles on tips for life. Experienced bloggers share advice on work, technology, relationship, communication, money, business, productivity, culture and other spheres we all use to make our life full and improve its all aspects. Lifehack is frequently updated, so you will always find a life hack that you need right here and right now.
A post we've liked: 25 Apps College Students Shouldn't Live Without (http://www.lifehack.org/articles/technology/25-apps-college-students-shouldnt-live-without.html)
3) The Change Blog (http://www.thechangeblog.com/) – Advice Relating to Change
Created in 2007 by Peter Clemens, The Change Blog is a perfect place for people to share their stories in a hope they will help others. The creator believes that a personal story can be much more powerful than a simple list of theoretical advice; his blog is a big and active community that shares stories from people of all ages and backgrounds.
A post we've liked: Learning to Say Goodbye (http://www.thechangeblog.com/say-goodbye/)
4) Pick the Brain (http://www.pickthebrain.com/blog/) – Motivation and Self Improvement
This blog is dedicated to self education and self improvement. Since 2006, Pick the Brain has a status of the fastest growing site on this niche, and it covers five main categories: self education, psychology, philosophy, personal productivity and motivation. Though Pick the Brain is a community blog, the person behind it is Erin Falconer who has been its editor in chief since 2008.
A post we've liked: A Guide to Restoring Your Preschool Creativity Levels (http://www.pickthebrain.com/blog/guide-restoring-preschool-creativity-levels/)
5) The Positivity Blog (http://www.positivityblog.com/) – Practical Happiness Advice That Work
Since 2006, this blog is run by Henrik Edberg, a life coach and author of 5 guides on simplifying life, self improvement and being happy. Eric shares practical tips and step-by-step strategies on personal development; he will teach you to produce positive results and find the right place in your life.
A post we've liked: 16 Things I Wish They Had Taught Me in School (http://www.positivityblog.com/index.php/2008/04/02/16-things-i-wish-they-had-taught-me-in-school/)
6) 12 Most (http://12most.com/) – Savvy Smartitude for Busy Professionals
12 Most is a website that shares the most inspiring and really cool information, tips, life hacks, and advice. Even if you do not need any particular advice at the moment, here you will definitely find interesting and sometimes even awkward or weird facts to check. Everyone can join the team of 12 Most contributors if they have something cool to share.
A post we've liked: 12 Most Inspiring Infographics to Change Your Mind About Reading (http://12most.com/2014/07/28/12-inspiring-infographics-change-mind-reading/)
7) Marc and Angel Hack Life (http://www.marcandangel.com/) – Practical Tips for Productive Living
Created in 2006 by Marc and Angel Chernoff, this website has more than 600 articles on self improvement, relationship, happiness, practical advice on productivity. Now it has more than 100 thousand subscribers from all over the world, and its goal is to inspire as many people as possible, to help them improve themselves and find the right way in life.
A post we've liked: 20 Ways To Create Million Dollar Ideas (http://www.marcandangel.com/2011/04/25/20-ways-to-spawn-million-dollar-ideas/)
8) Finer Minds (http://www.finerminds.com)
A fast growing community which members share tips and tricks on personal growth, relationship, motivation, self improvement and other aspects of our life that make it better and more beautiful. You can join more than 300 thousand of Finer Minds subscribers or share your personal story with them. This blog is perfect for those people who feel themselves lost, as it provides practical advice on how to change the situation.
A post we've liked: 15 Things You Should Give Up To Be Happy (http://www.finerminds.com/happiness/15-things-give-up-happy/)
9) Lifehacker (http://lifehacker.com) – Tips and Downloads for Getting things Done
The last but not the least one in our list is Lifehacker (do not confuse it with Lifehack)! This is a blog that provides practical tricks, tips and downloads to help you get all your things done; here you will find hundreds of useful and interesting articles – including this one – that will share life hacks on such aspects as communication, saving money, technology, jobs, productivity and many others.
A post we've liked: Ten Clever Uses for Plain Text Files That Can Increase Your Productivity (http://lifehacker.com/ten-clever-uses-for-plain-text-files-that-can-increase-1662774267)
May the force, inspiration and cool lifehack blogs be with you in 2015! And Dumb Little Man will help you here!
Like this Article? Subscribe to Our Feed!

Living in Chicago, writing for Bid4Papers blog and working on her first e-book, Lesley is always ready to share her experience with ones who need it. You are always welcome to contact her on Google+.