Top 12 iPhone Apps That'll Increase Your Productivity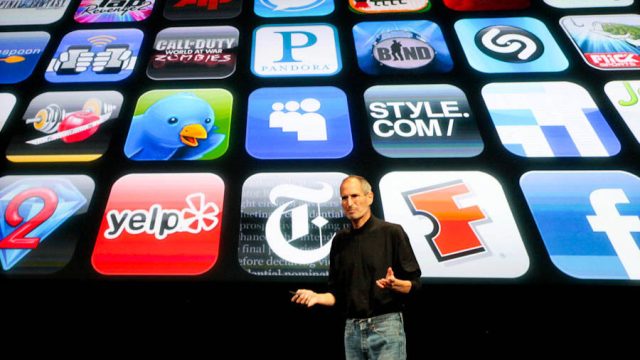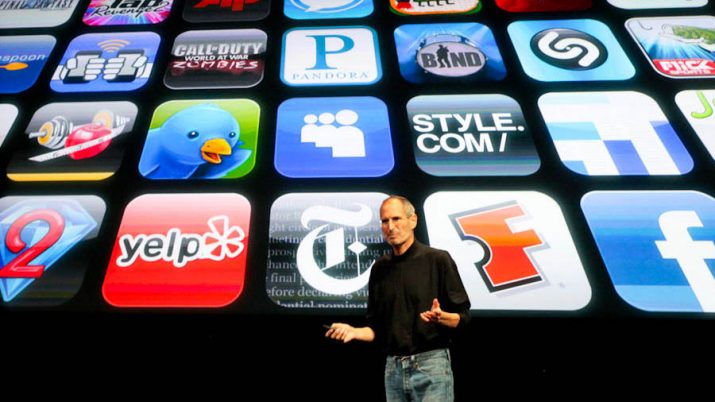 The best thing about iPhone is the incredible world of apps its users can access and use. But it's easy to get lost in those hundreds of thousands of apps. That means finding the right apps to enhance your productivity could in itself be an immensely unproductive exercise if you don't know what you are looking for.
Thankfully, you've got Dumb Little Man and myself to lean upon. This list will show you 12 iPhone apps that could significantly enhance your daily productivity. Like most of the lists published on this blog, this one too is diverse with all kinds of good and innovative tools.
Oh, and before I forget, if you are Android user, worry not. The next list will be for Android users. So stay tuned.
Simplenote
Simplenote is a note taking solution that has received rave reviews from various corners of the tech world. Hence it's iPhone app can be safely considered as one of the best when it comes to quickly jotting down text notes and keeping them organized.
Mint
Mint's iPhone app is a must-have if you intend to be productive with your personal finances. It's free to use and has a ton of features like easy budgeting, investment tracking, nice and detailed graphs, and many more that let you know what's going on with your hard earned money.
Lucyphone
Don't you feel frustrated when you are kept waiting for a long time in the call queue of a customer service department? Who wants to hold that long, right? Well, get Lucyphone on your iPhone and get rid of that problem. You just need to give them a number to call you back on. The app will do that when it can get a customer service rep on the call. Cool, isn't it?
Remote
Apple's remote app for iOS devices could come in extremely handy when you don't want to manually shuffle songs in iTunes on your computer again and again. You could use it on occasions like a party at home, to quickly change music. Here's a detailed guide on remote controlling iTunes using the iPhone Remote app. If you have Apple TV, you can use your iPhone as the remote to access your iTunes account on your TV.
Instapaper
Instapaper is undoubtedly one of my favorite services that I use every day. That makes its iPhone app one of my favorites too. It can make your daily dose of reading so much more productive.
Twitter's iPhone App
For a long time I thought that Twitter's official iPhone app is inferior to the other third-party Twitter apps out there. Turns out I was wrong. I discovered two months back that the official Twitter app has features that can make you much more productive while using Twitter on your iPhone. Make sure you give it a shot.
Dropbox
You've heard about Dropbox, haven't you? Well, this online backup service has a pretty cool iPhone app too. It lets you easily access important files on your iPhone and also do a lot of other things. Do check it out.
ReQall
The ReQall iPhone app does many things but it's mainly focused on reminders. And it's really good at organizing the reminders and helping you know what you need to do at the right time.
Evernote
Evernote is without a doubt the most popular note-taking organizational tool out there. It has got some amazing features for sure, and it recently gave a complete overhaul to its iPhone app to make it better. It's a must-have app for your iPhone.
TripDeck
When it comes to efficient and productive planning for your upcoming trip, the Tripdeck iPhone app really stands out. Be it organizing your travel itinerary, managing hotel reservations or flights, finding phone numbers that matter….it just has a lot to offer for the traveler.
Bump
Bump is one of the most innovative tools I've ever come across. If you are at a conference or a party, and want to share stuff like your contact details or photos with someone there who also has an iPhone, then using this app you could just bump your phones together and the sharing is taken care of. Cool and easy.
Jott
Finally, we've got Jott for iPhone that can quickly convert voice to text. You can send emails, take notes, post to Twitter and do much more, all using your voice. There are many more features that you'll come to know once you start using the app.
Cheers,
Abhijeet
| | | |
| --- | --- | --- |
| | Written on 3/17/2011 by Abhijeet Mukherjee. Abhijeet is a blogger and web publisher from India. He loves all things tech as long as it aids in productivity. He edits Guiding Tech, a blog that publishes useful guides, tutorials and tools. Check it out and subscribe to its feed if you like the site. You can also find him on Twitter. | Photo Credit: @MSG |