Top 12 Android Apps That'll Increase Your Productivity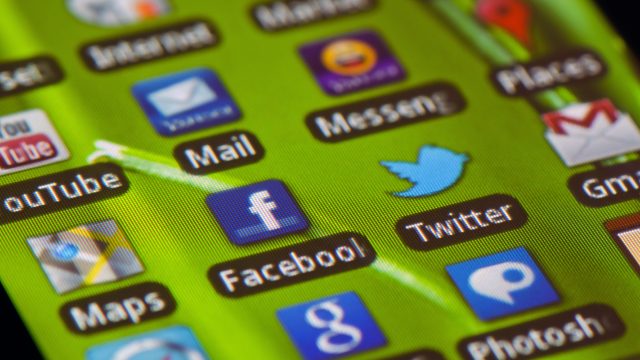 So, as promised in my previous article on iPhone apps that make you more productive, here I am with a similar list for Android users.
There are no two opinions on the fact that if there's any other mobile operating system that can surpass the mighty iOS, it is Android. It has surely come a long way since it was first introduced 2 years ago. With major mobile handset manufacturers like HTC and Samsung backing it, one can now choose from a variety of Android phones that are available.
Android's app market, like the iTunes App Store, is huge. Hence checking out this list before hunting for productivity apps there would make sense in my opinion. Rest, I am sure there are good apps that I might have missed. And that's exactly why we have the comments section. Make sure you list your favorite apps there after you are done checking these out.
Slide Screen
Slide Screen is the perfect replacement for your dull Android home screen. It displays information like SMS, Google Reader, Gmail, phone calls, calendar and much more on the home screen, all in a neat and easy to navigate interface. Saves time for sure.
Dolphin Browser HD
Android's default browser is ok but not great. Hence you should try out Dolphin Browser HD that has advanced features and enhances your phone browsing productivity. Check out these awesome Dolphin browser tips to know more about the tool.
Springpad
Springpad can help you quickly save and organize products, places and notes. Even things like movies and recipes can be organized in neat lists and referred to later when needed.
Evernote
Evernote, the formidable online note taking solution, is available for Android too. Like its iOS counterpart, it is free, integrates seamlessly with your online Evernote account, and is hassle-free to operate.
Jorte
Jorte is pretty nifty personal organization app for Android devices. It is calendar based and has custom styles to suit every user. The intention is to give the feel of a paper organizer, and make it easy to use.
Dropbox
The popular online backup and sync tool has an Android app that lets you quickly access your My Dropbox folder from your Android phone. Photos and videos can be directly saved to it so that you don't lose them if you lose the phone.
Time Recording
Time Recording isn't an app that every Android user would know about. It lets you efficiently manage your timesheet, and I feel that each of us, whether or not we go to an office every day, can make use of this tool. Try it out.
PageOnce Travel
PageOnce travel is a travel itinerary manager for Android. It can check details like weather, flight information, reservations, car rentals, routes and much more, all in real-time. The interface is nicely designed too.
Advanced Task Killer
Just like it happens in a computer, a lot of tasks or programs running in the background can make your phone sluggish. Advanced Task Killer can quickly kill applications and tasks that shouldn't be running at the first place. The app is extremely popular, and chances are that you use it already. If you haven't yet, you may give it a shot now.
Expensify
Need your Android phone to record and generate quick expense reports? Expensify can do that for you. Cash transactions can be entered manually, and you can use the phone's camera to take snaps of the receipts which could then be uploaded to this app.
Lastpass
Lastpass is probably the best password management solution out there. It's Android app is a good one but available only for the premium customers of the service. Good news is that its premium subscription costs only $1 per month. Worth it if you ask me.
EStrongs File Explorer
EStrongs file explorer app provides Android users a better interface to browse files and manage apps. It also supports operations like copy/cut, multiselect etc, and works with Bluetooth. This page lists all its features.
Cheers,
Abhijeet
| | | |
| --- | --- | --- |
| | Written on 3/30/2011 by Abhijeet Mukherjee. Abhijeet is a blogger and web publisher from India. He loves all things tech as long as it aids in productivity. He edits Guiding Tech, a blog that publishes useful guides, tutorials and tools. Check it out and subscribe to its feed if you like the site. You can also find him on Twitter. | Photo Credit: Travis Hornung |
Like this Article? Subscribe to Our Feed!